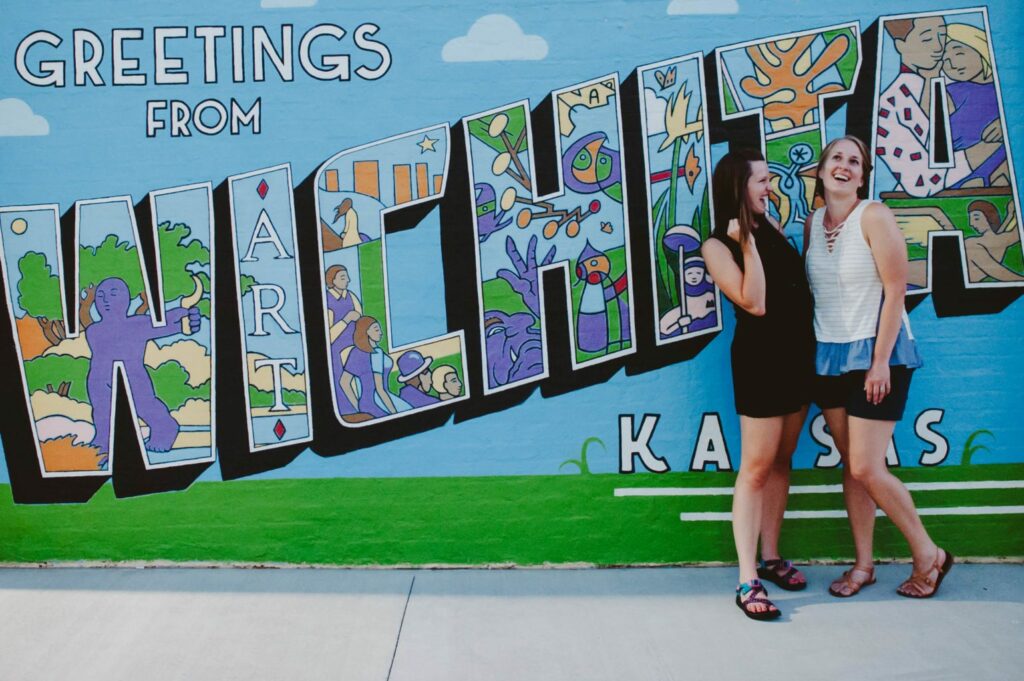 I'll be honest – Wichita, Kansas has never been on our top travel destination list. Or really any travel list of ours. But when our best friends moved there from here, it got added to a list 😉 We set a date in the calendar and made the 8 hour drive to the front door of our friends new home. What makes it even cooler is that Bruce & John work together and both work from home. So we can plan our vacations to them a little bit longer because they can work together for a day or two!
We went to the Sedgwick County Zoo on a cooler, overcast morning (read cooler not cool 😉 ) Apparently it is one of the things we do when we visit new cities (we also went in Omaha & Cleveland) haha! We also went to a museum, the Keeper of the Plains, and a million places to eat – we played our tourist role well! But in many ways, this trip also reminded me of the one I went on to Kansas City. Not just the fact that it was in close proximity, but more so because it was all about the people. We spent a lot of time in the home cranking the AC. Our evenings were spent at home with a toddler in bed, playing games, drinking beers, and trying to keep our noise level down to not wake up the baby 😉 It was a lot of the same thing we used to do back at home – evenings together with our people. And mornings drinking lots of coffee …and diet coke for the Bruce man.
Oh! And we also went to the farm lands to see where John grew up. He really did grow up on a farm. It's crazy!
MORE WICHITA ADVENTURES:
MORE MAY ADVENTURES (if you want to see how cute they are):