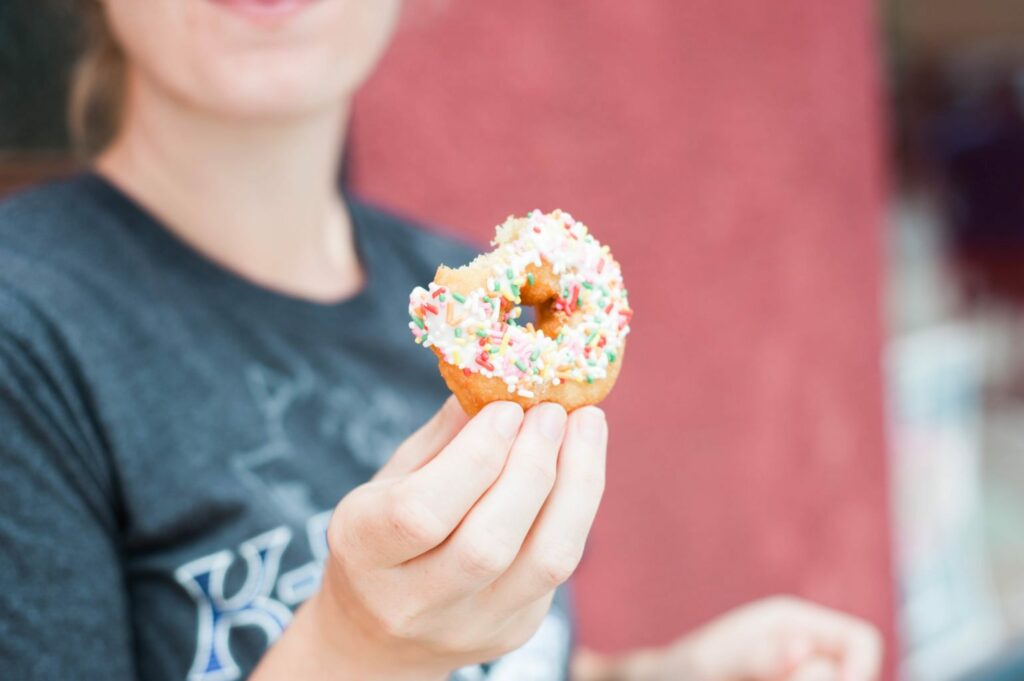 Over Labor Day weekend we rented an Airbnb in Buena Vista with some of our closest friends. It was so much fun. We rented a huge house with tons of bedrooms, living space, and a giant kitchen! It was perfect for all of us to gather and to share a vacation together. This year we've been all about renting Airbnbs and are totally sold – it is such a fun experience and totally way more affordable than all renting rooms in a hotel! If your planning a friendcation of sorts you should totally look into Airbnbing a place! It is really a fun experience!
A lot of our time was spent out adventuring but also quite a bit was resting and relaxing around the house. Rocking on the rocking chairs on the porch, making cookies, playing games, napping on the couch, watching Fixer Upper, making meals, and just being together. It felt like a family vacation. Growing up in a family of six, most of our vacations were spent camping or visiting family. Vacation was always a bunch of people hanging out and going on little adventures. This felt just like that but with friends (even though family was there – hey Sarah!) and even though these friends really are just like family!
I love these pictures because they are from all those down time moments. Walking into town from our house, stopping at local bakeries and breweries, making meals, and hanging out. My "Snapshots" series from vacations may be one of my favorites because it sums up all these cool travel posts into just fun memories. It's like my scrapbook portion of my travels – all the little details and all my favorite people.
OUR BUENA VISTA ADVENTURES: