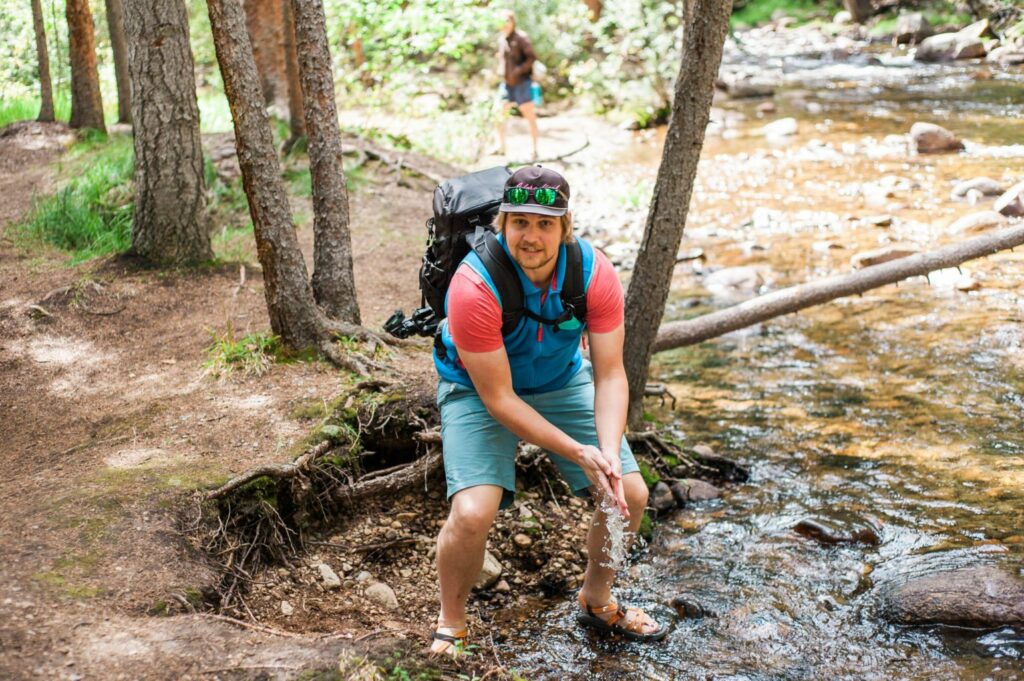 St. Elmo is a place I have loved going since I was a little kid. It is a totally legit ghost town. It once was an adorable little mining town but when silver was done being mined everyone hopped on the last train out of town and never came back – leaving homes, shops, a church, a schoolhouse, furniture, and anything they couldn't carry with them behind. It is a little town up in the Colorado mountains packed with history and story and I'm all about that life. Also, the views are stunning!
While we were in Buena Vista with our friends, I knew I wanted to take them to St. Elmo because it was tradition in our family to do so when vacationing in Buena Vista. We hiked around, exploring the buildings and getting lost on trails. We found antiques to take home and took pictures to always remember. In fact, everything about this trip was bitter sweet. Our best friends John & Mere (and their baby) moved to Kansas just after this trip, leaving us behind in Colorado 😉 This trip was one of our last hurrahs before we no longer lived just down the street from them. All these photos of us on this trip are so dear to me and all the time we got to spend together I'll never forget. It's never easy to have friends move away but we try to make the most out of it! (Maybe even by making friendcations like this an annual thing!?!)
Meg, Sarah (my baby sister), and Josh also all came along making it a full house and an entertaining trip. We're all really funny people just so you know 😉 And cool. We are all also really cool!