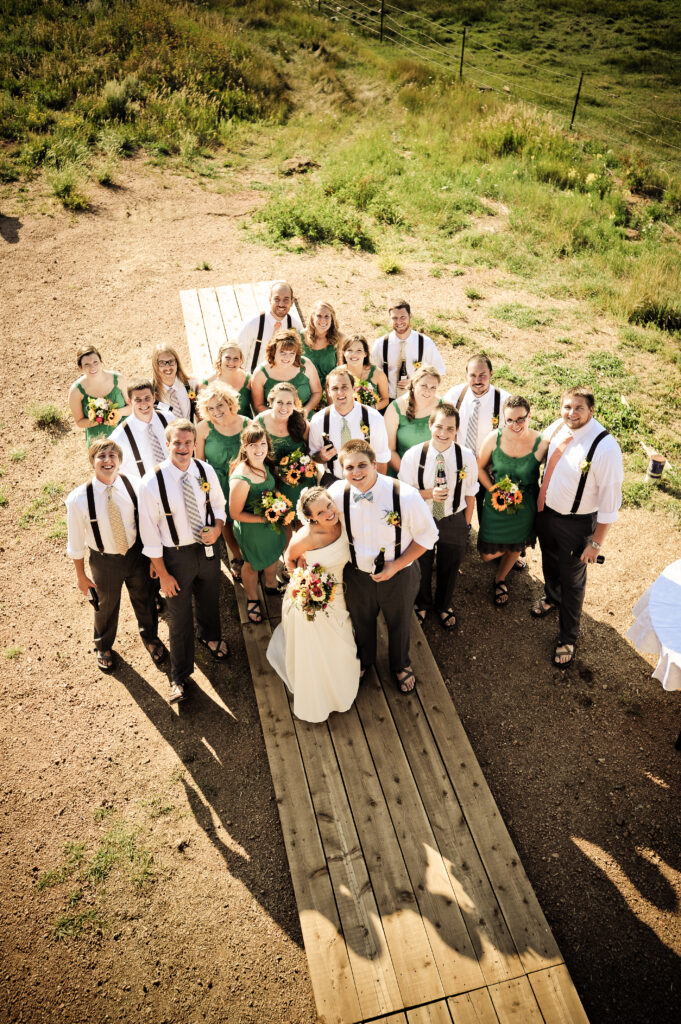 And I am still sharing wedding photos. We got married four months ago and ever since I got my wedding photos back, I cannot help but share them! Allison of Stellar Propeller Photography was our photographer! It was so fun to be able to have a friend and a mentor also be our photographer!
But back to this post – the wedding party! We had a HUGE wedding party. There were 22 of us total (including Bruce & myself!) Our family makes up half of these people and the other half are some of our best friends. We talked a bit about having a smaller number of people standing up with us but we just couldn't pick between family and friends.
I don't hate it. It may have been a bit hard to get us all in the photos but I'm thankful for this crowd who stood with us on our wedding day!