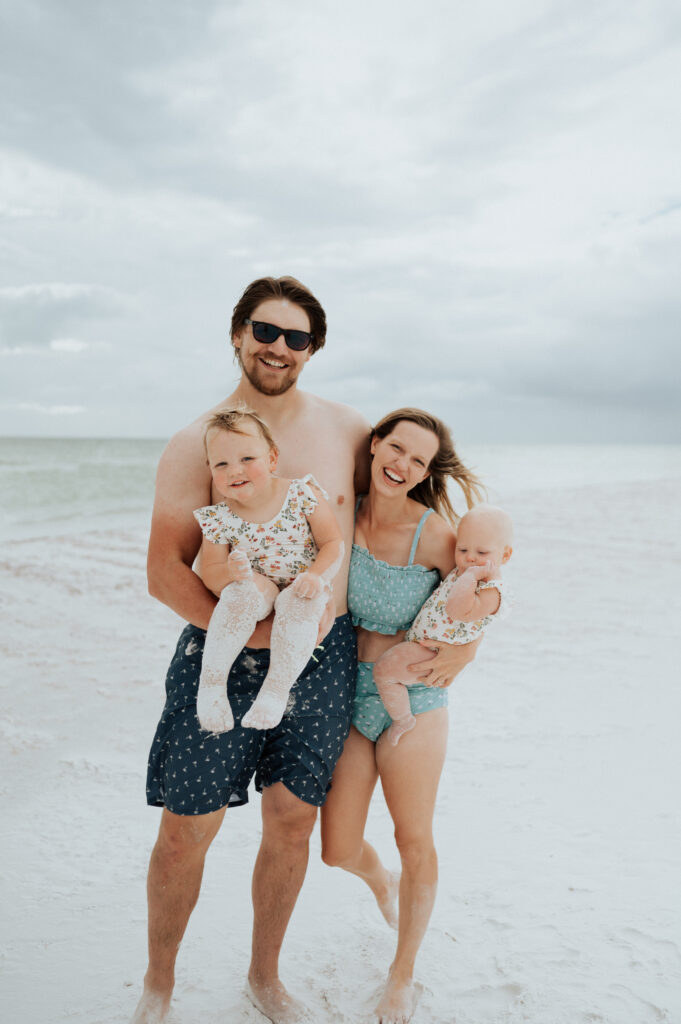 Hello! I'm Elizabeth but you can also call me Beth! I have been blogging in this corner of the internet since my senior year of college in 2010. Over the years I've written hundreds of blogs and taken thousands of photos. I can only hope that I have grown overtime 😉 but the truth is that I am very proud of this space that I have nurtured for over a decade even though some of my early posts just make me cringe!
I married my husband Bruce in 2012 and we welcomed Hilde into our family in 2018 and Millie in 2020! You don't see Bruce all the time on the blog but he is the photographer of nearly every photo of me so he's of pretty big importance to Oak + Oats (and my life in general!!!)
We live in Colorful Colorado and love to share favorite local spots and activities with you! We also LOVE to travel and frequently find ourselves at Disney. So be ready to see posts and photos from a variety of fun locations! Mama is a name I wear proudly and I share about my motherhood journey here often as well as my Faith. We moved into a total fixer upper and have been slowly making it our own since we bought it at the end of 2019. I share that journey here too!
Not only do I love to share the current seasons we're in and adventures we have, I also love to teach! I've got posts about Blogging & Business as well as Photography. I also have a series called Ask Elizabeth where I answer YOUR questions! These are some of my favorites to write because I get to work on writing, creating, and sharing something that you are interested in learning about! If you ever have a question for Ask Elizabeth, leave a comment on an Ask Elizabeth post, or shoot me an email at Elizabeth@oakandoats.com!
You can find me elsewhere online at my Etsy Shop, AE Photo Presets (where I sell my presets!), Amazon, and Poshmark!