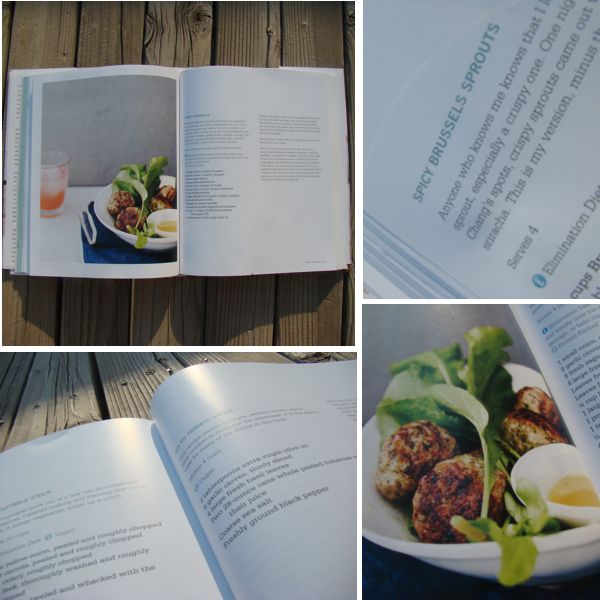 when i discovered gewneth paltrow's new cookbook "it's all good" i just had to get my hands on it! in pure excitement i shared it with you all and let you know that my dear friend meredith & i were going to attempt to get together once a week over the summer and make a meal for our men from this pretty little cookbook.   
MEAL #1 
Go-To Tomato Sauce (page 273)  *****5 STARS.  easy, delicious, & saves well!  
Turkey Meatballs (page 105)
  *****5 STARS.  OMG! these melted in our mouths. so fun to make & so quickly eaten up. they were a hands down favorite. bruce keeps asking when i am going to make more & john couldn't believe turkey could taste so good! SCORE.     
Spicy Brussels Sprouts (page 154)****4 STARS.  everyone ate them which was a surprise & a plus as both of the boys made mention of their dislike of brussels sprouts! i was also pleasantly surprised!