When I was little I remember heading straight to the game board cabinet on rainy days. We loved all the games in there – classics like Candy Land, Clue, and Sorry to more unique ones like Pit and Pass the Pigs. Game nights were part of our family activities and I cherished those times. As I grew up, I began to feel like I was outgrowing board games as well. I wanted strategy games that would challenge me, fun games that would make me laugh, and group games that would bring people together. As a kid games were super bonding for our family and with my friends, but as I got into high school movie nights replaced them.
That is until I found a whole new world of gaming. I could tell you the whole back story but that would take too long (and it lacks a huge story arc 😉 ) – the point of it all is that Bruce and I have a wall of board games in our basement. We read the forums, watch the YouTube reviews (PS: We dabbled a little in some of our own here & here – should we bring them back?!  ), and buy them for each other for Christmas. One of the reasons we love games so much is that they bring people together.
We are all about those movie nights (have you seen Wonder Woman yet?!) but you can't talk during those. Games allow for conversation and engaging with one another. Whether you are against each other or on the same team, you get to talk with the people at your table. There are so many types of games out there that you can really play different games depending on the people you are playing with. Bruce and I are convinced almost everyone can like board games if you play the right game with them. You could say turning people into game night lovers is one of our noble pursuits 😉
We got Codenames last year because it was creating all kinds of buzz. It was most recently nominated for the prestigious Spiel des Jahres  (a really good sign! Buying a game that has won this award is always a good thing!) and the won the Origins Awards for Game of the Year, Best Family Game and Fan Favorite. Recently we added Codenames: Deep Undercover to our collection which is a new spin-off of the hit game Codenames takes players Deep Undercover with all-new words, art, and mature play.
We played it with our mature best friends and laughed… a lot (as you can tell from these photos!!) All of us had already played Codenames before so we knew what to do. We split into girls vs boys and laid out the cards. Each team takes turn sharing clues to guess our spies (and not the other teams!) The goal is to get as many of your cards under one clue so that your team can guess them all and gain the lead! Since it was naptime we only got three rounds in but I am proud to report that the girls one every time!!
The first night we hung out with the Mays we played a game – and the many dates that followed included many more game nights, gathering together to laugh and participate in some friendly competition. We love games because it brings people together. Try hosting a game night for your community or some friends – it will be worth it!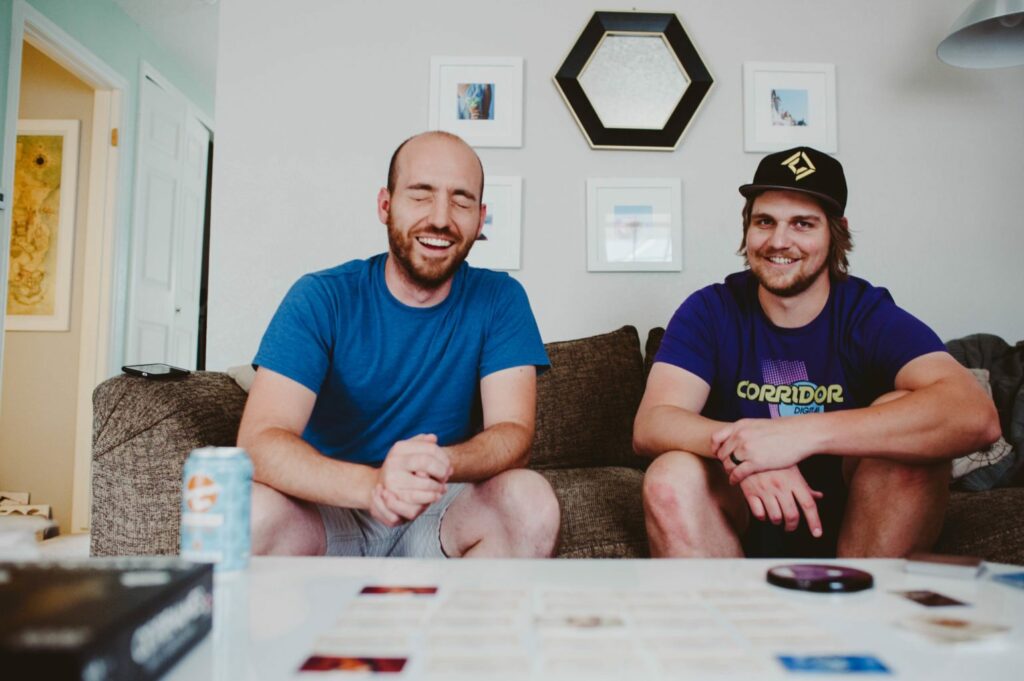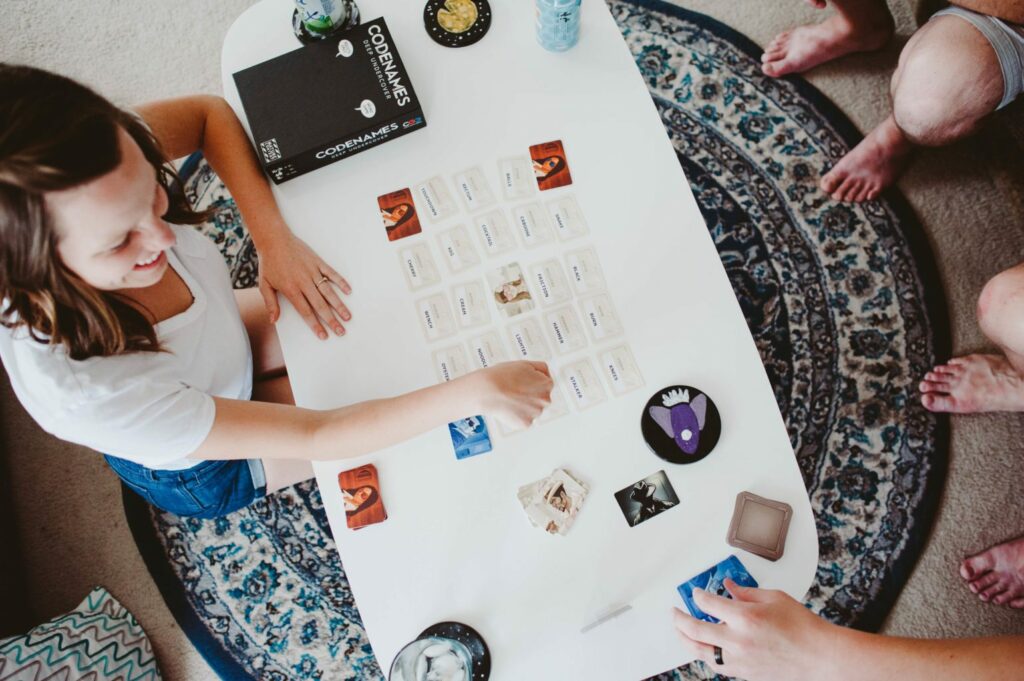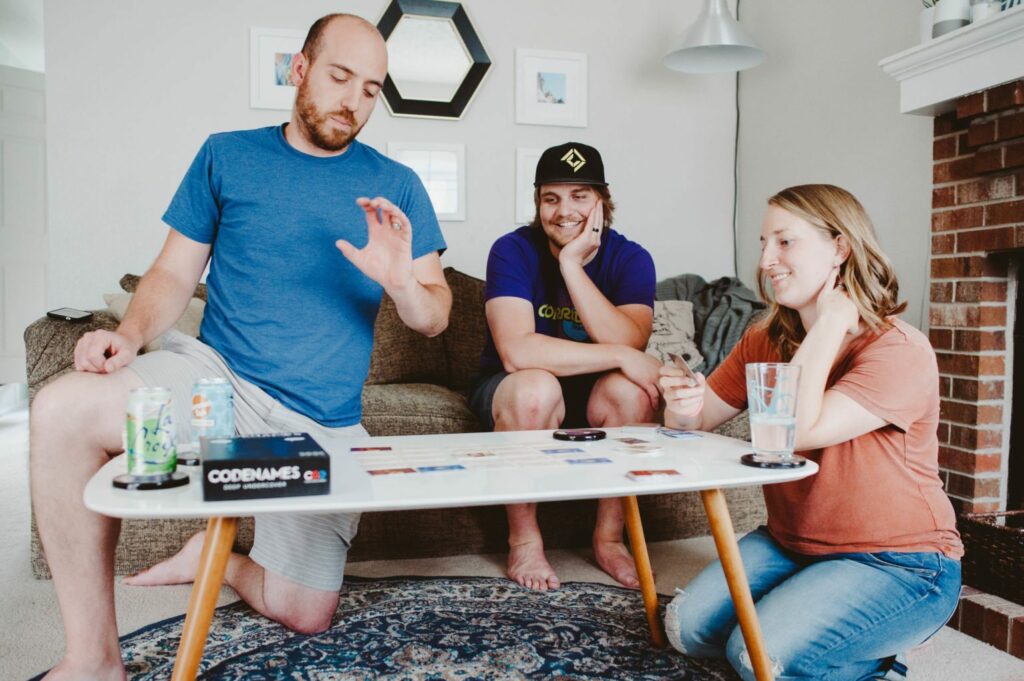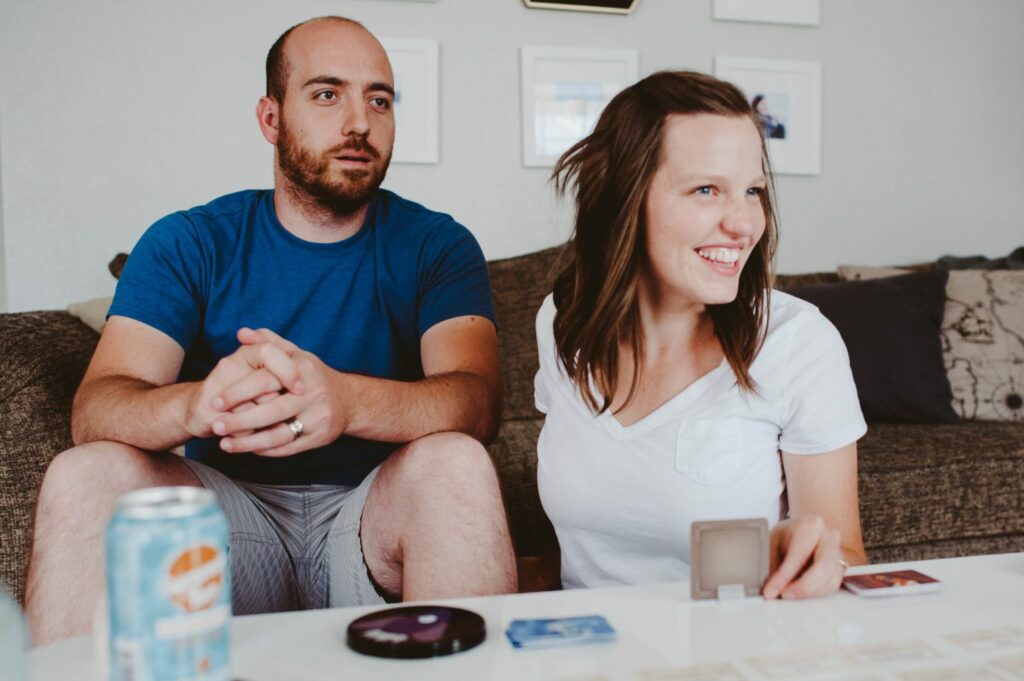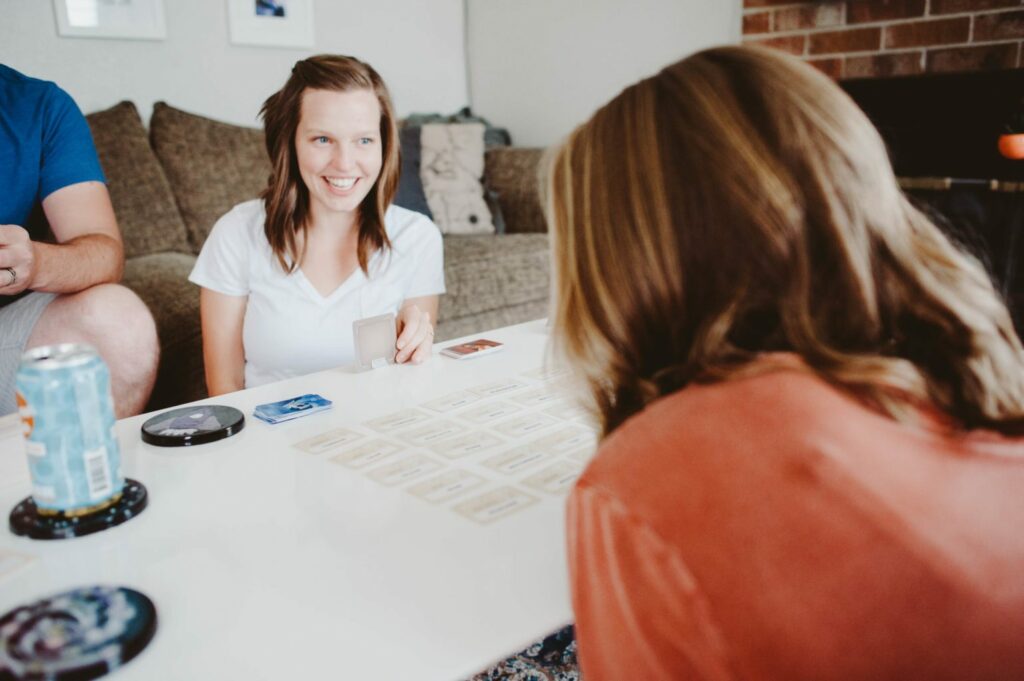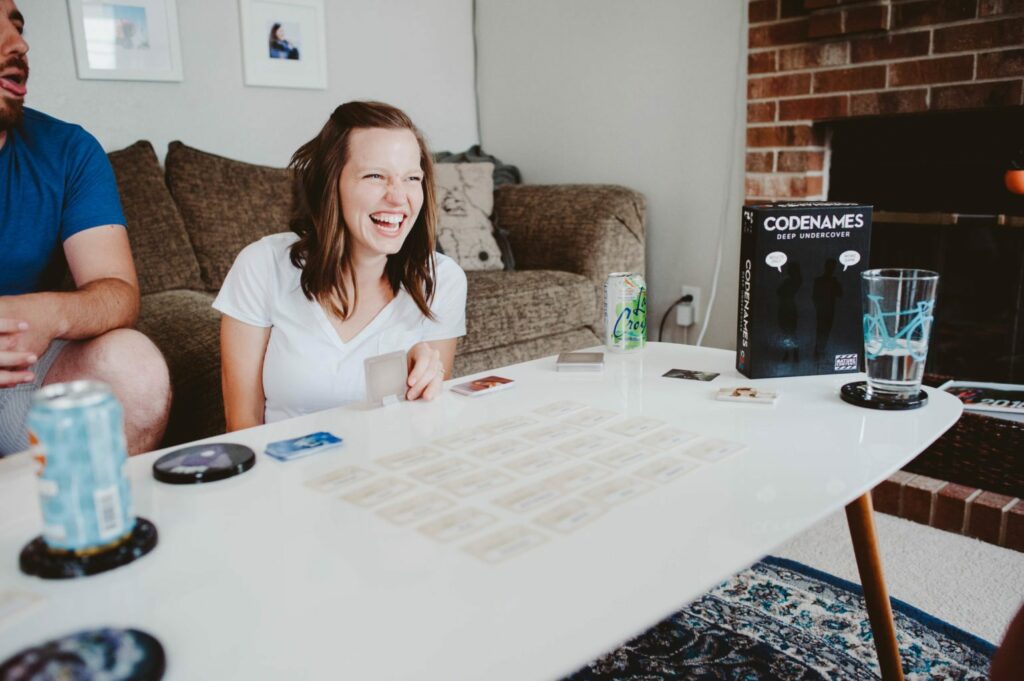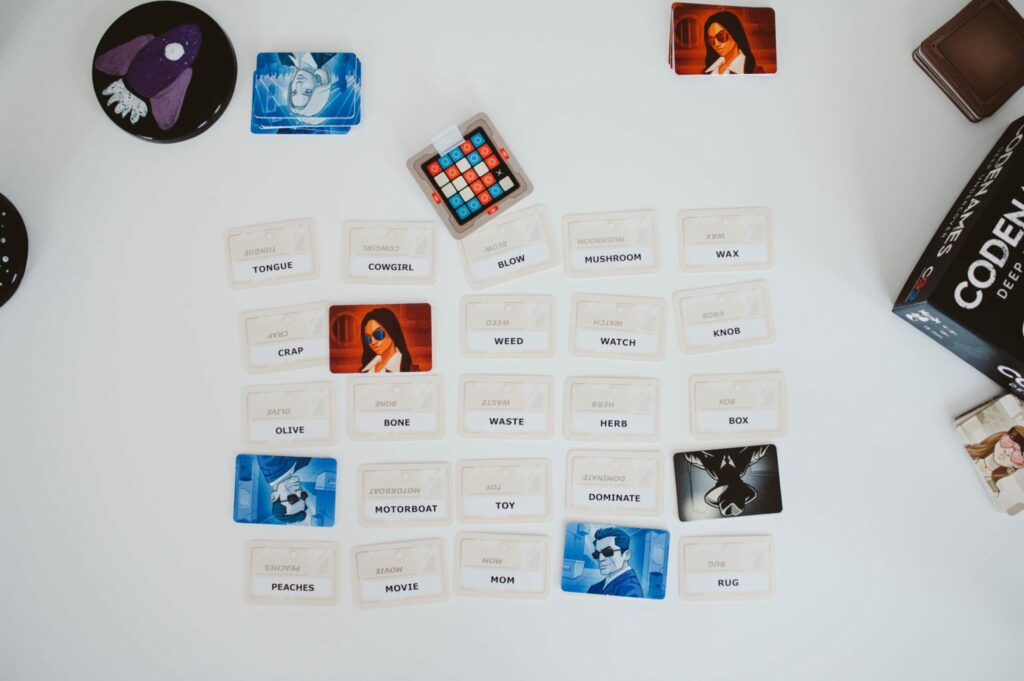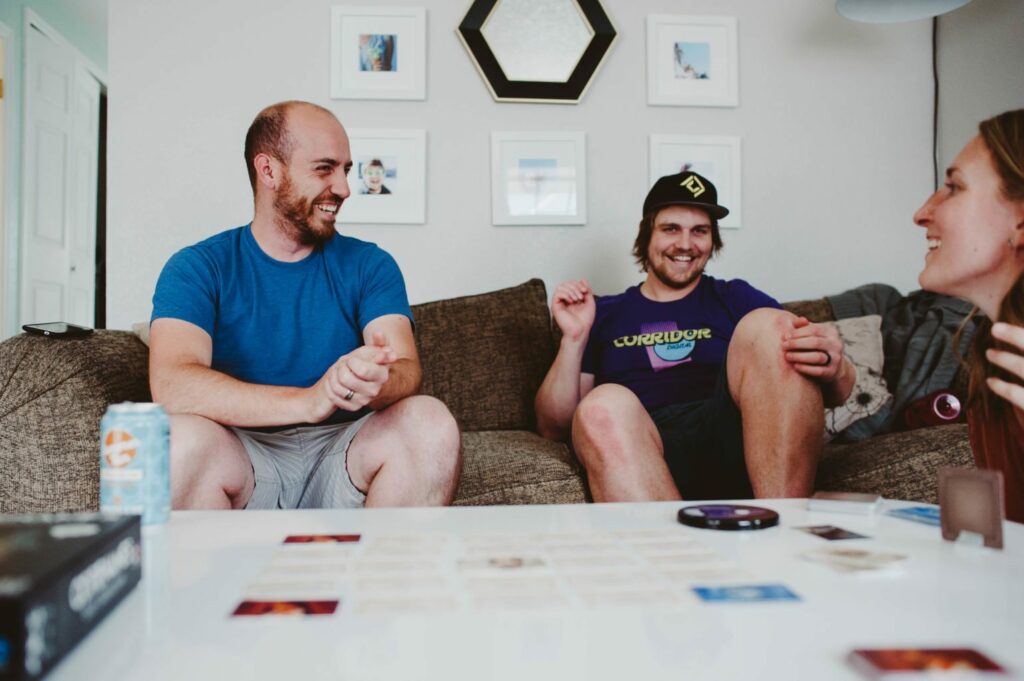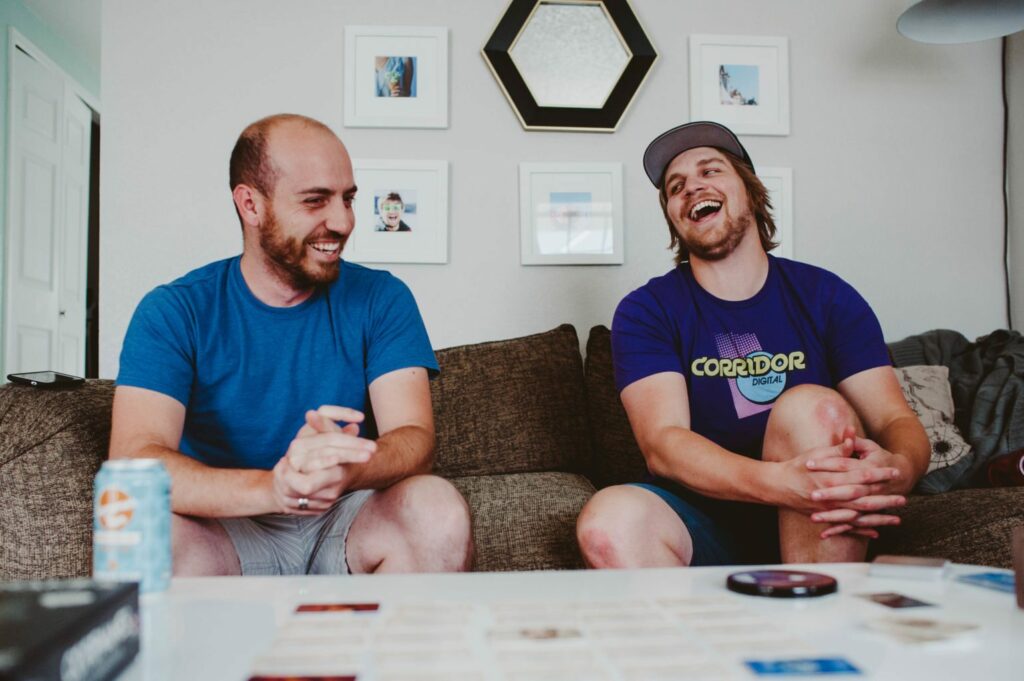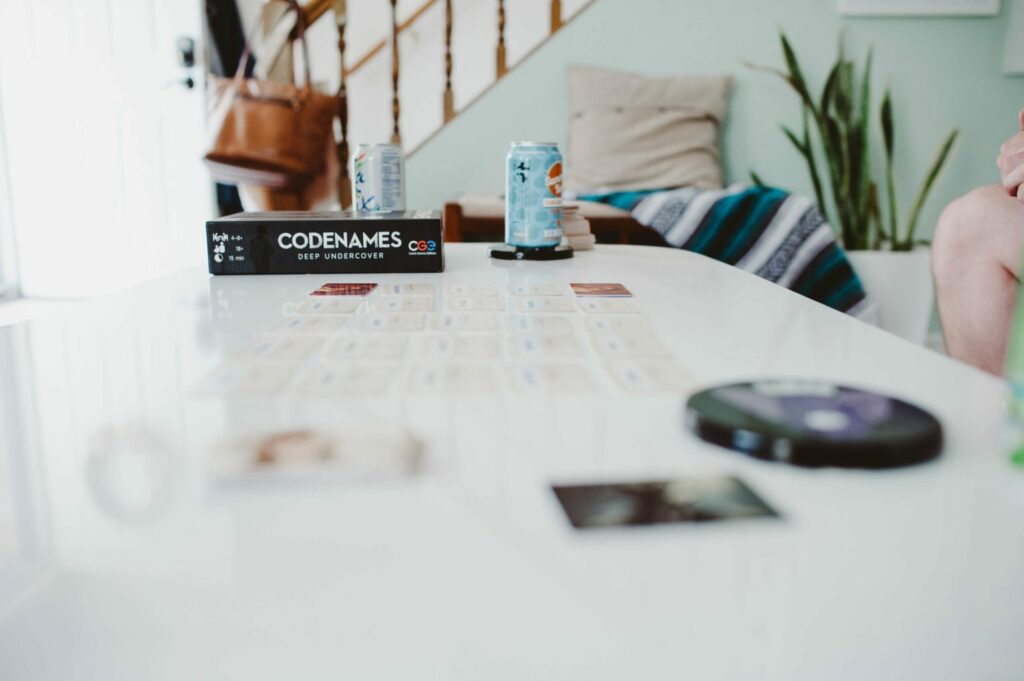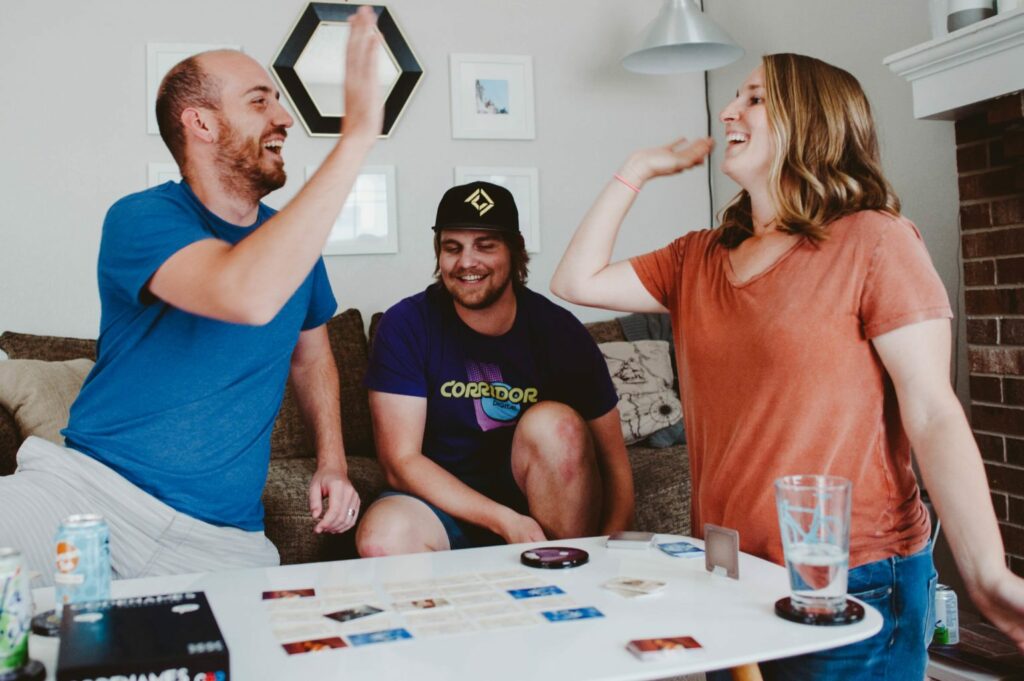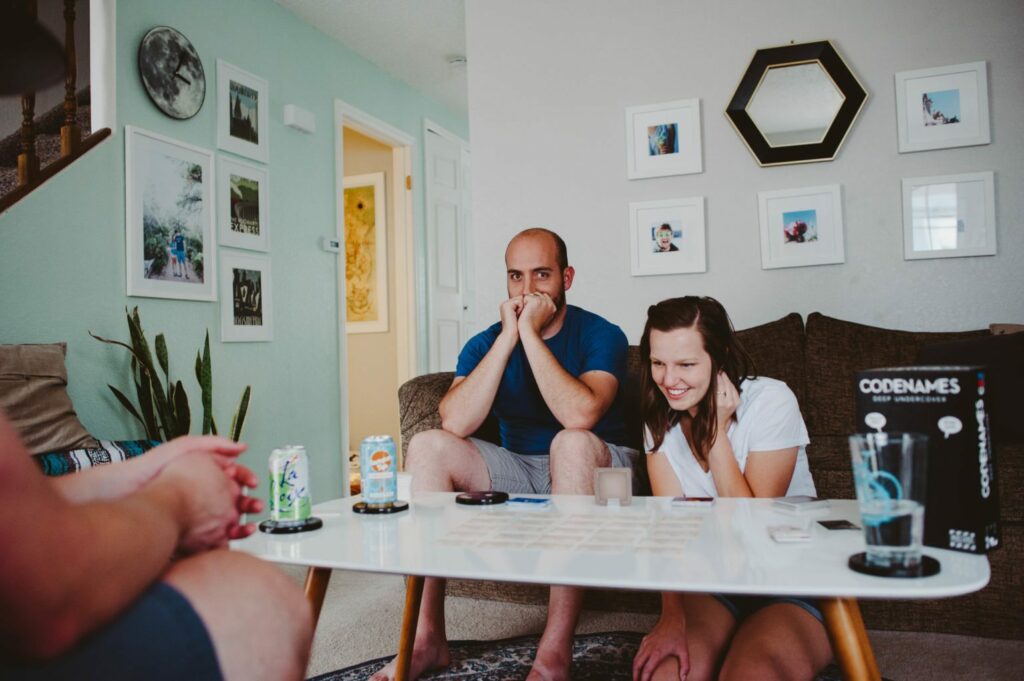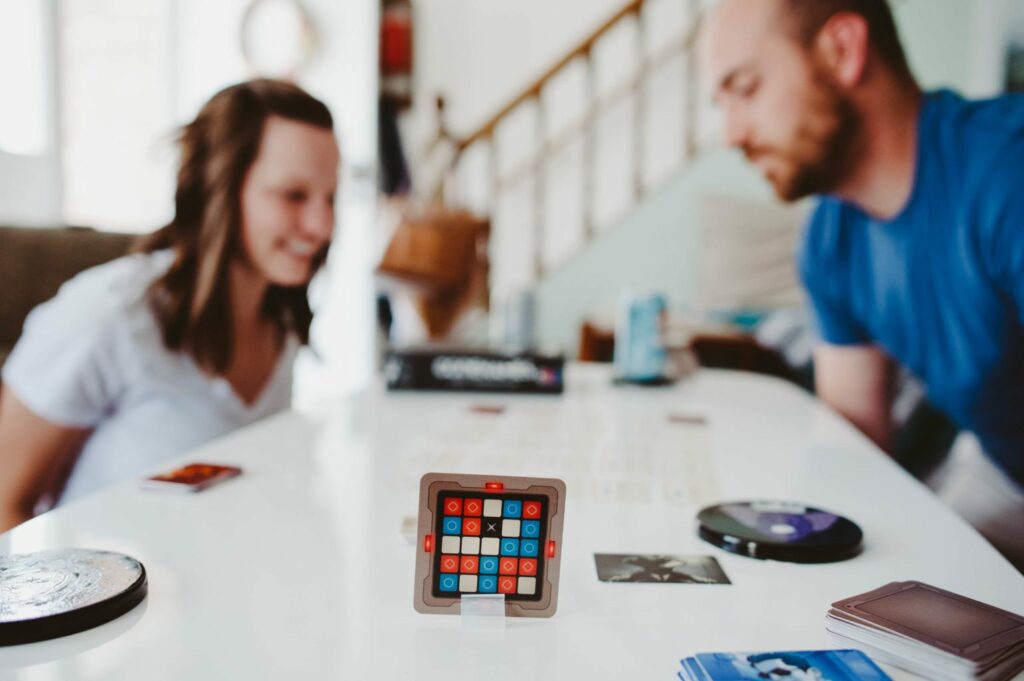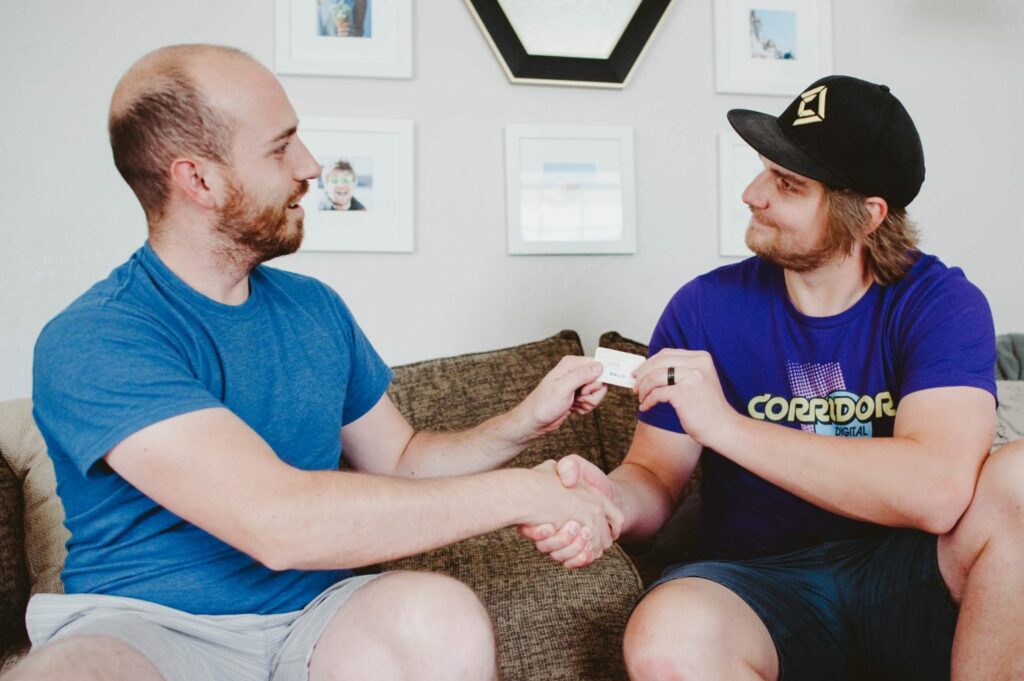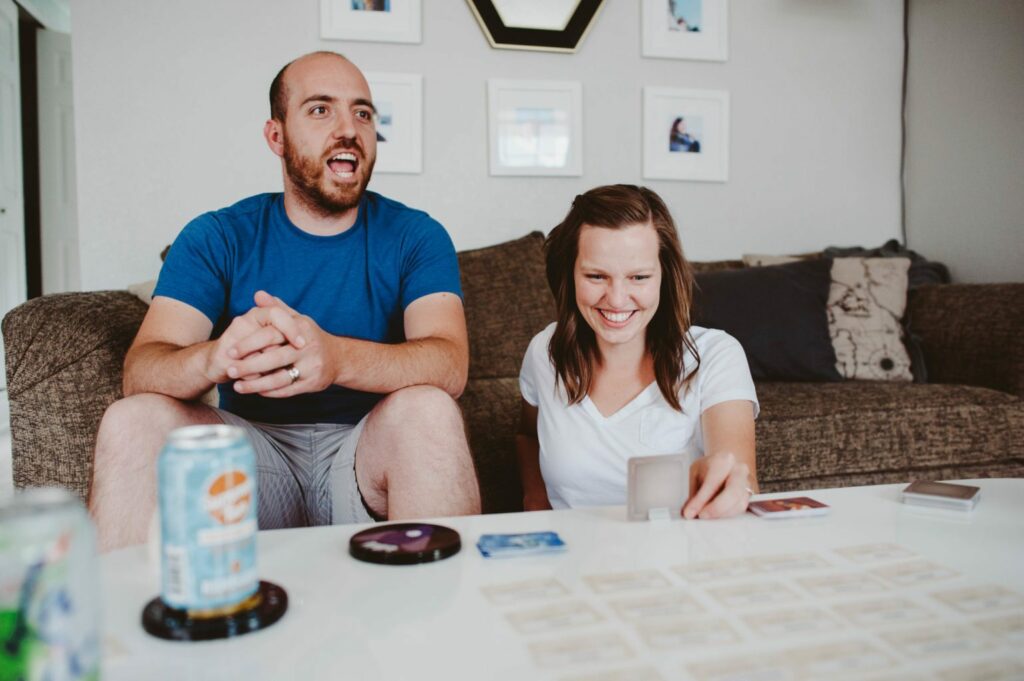 I was selected for this opportunity as a member of CLEVER and the content and opinions expressed here are all my own.