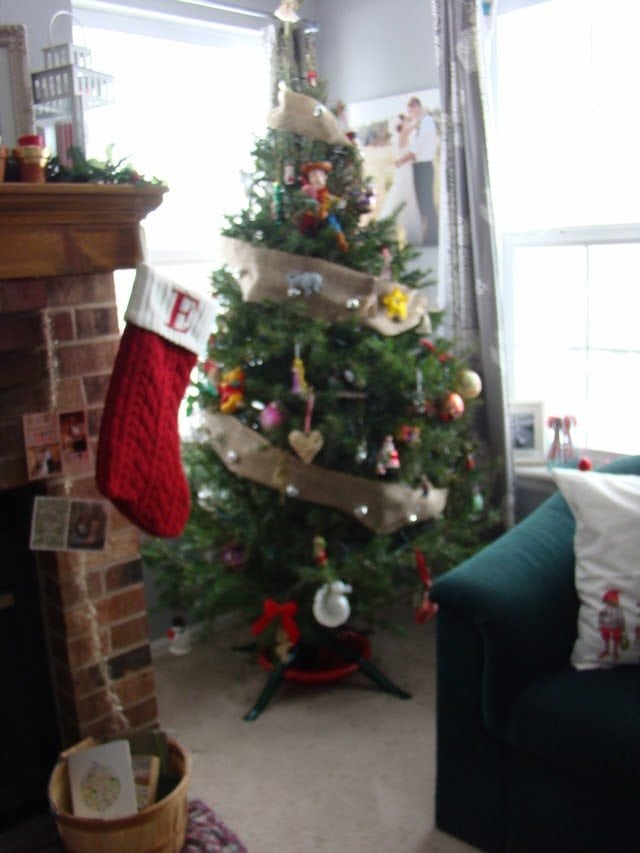 WHAT YOU NEED:
– roll of burlap
– jingle bells
– thick thread
TO START:
1. cut a couple inches of thread and slide bell on. Weave through burlap & tie on the back. (you don't need a needle, you can just wiggle it in with your fingers)
2. measure 6 inches and do it again.
3. wrap around your tree!