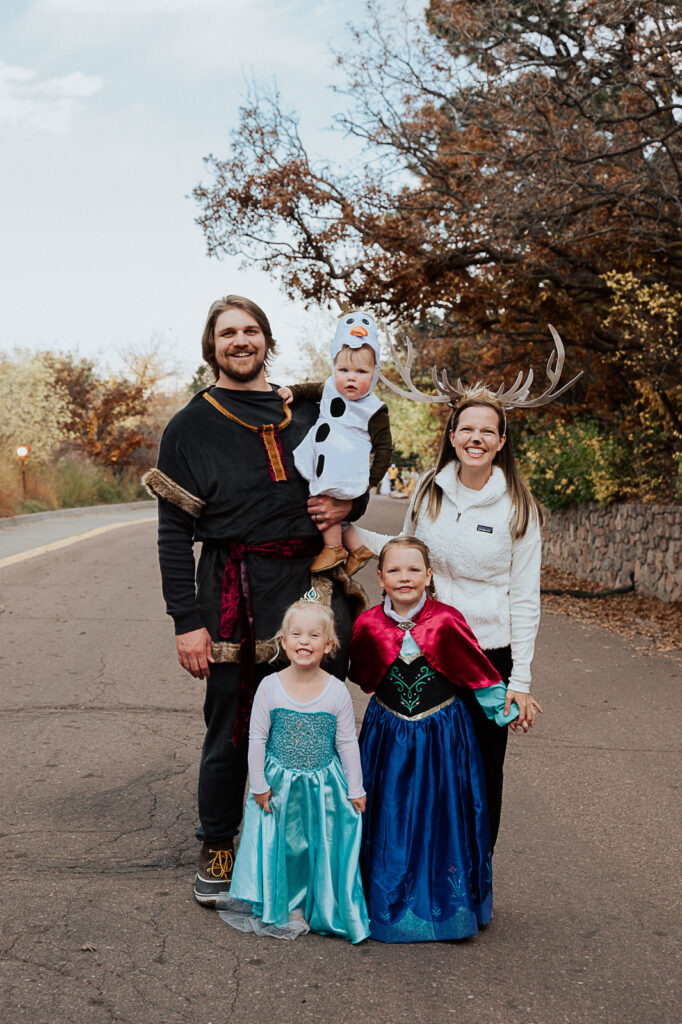 The Mayberry Five is back at it with a new family costume this Halloween – and you'll never guess who it is!! (Did that sound like Youtube clickbate or what?! 😉 ) We've talked about being Frozen for years but it wasn't until this year that we Let it Go and went Into the Unknown. Our Frozen Halloween talk started all the way back in 2013 when we watched Frozen in theaters and realized Bruce bore a remarkable resemblance to Kristoff. Which was confirmed a couple years later when he won a prize for best Disney character doppelganger! With Bruce as an obvious Kristoff, we waited for the day that our Elsa and Anna insisted on being Frozen for Halloween. This was the year!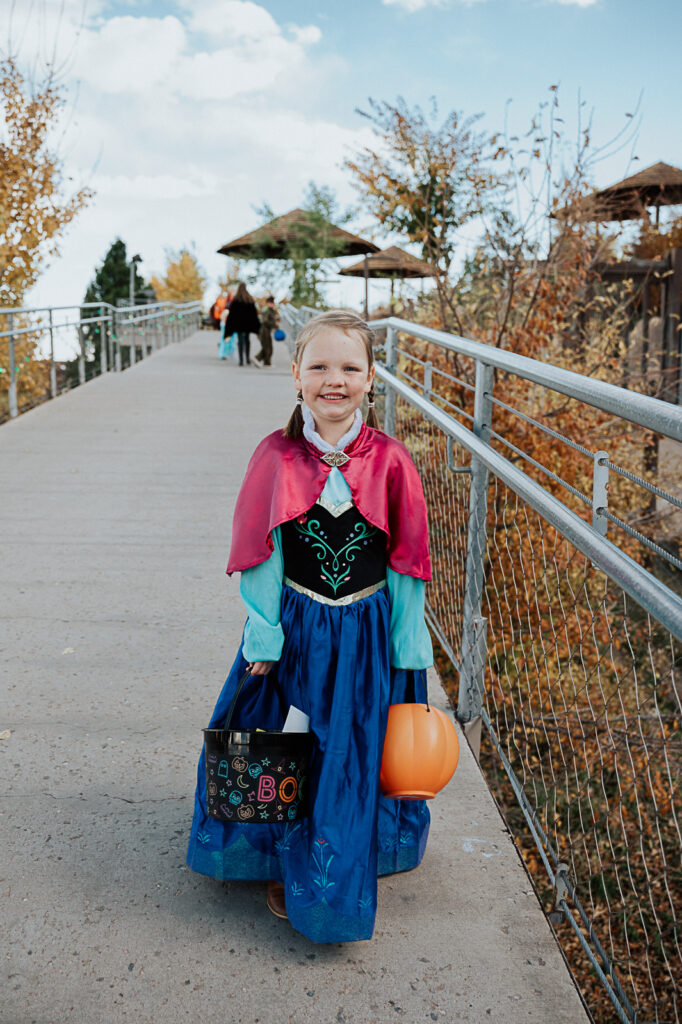 It was easy to find Elsa and Anna costumes this year. Between Frozen 1 & Frozen 2 and a general forever love for these two Disney princesses, there were countless costumes and dress styles to choose from. I initially picked up dresses from Frozen 2 at Costco in August for $30 (not too bad) but after finding the perfect Princesses Anna dress at Once Upon a Child for $12, I pivoted plans. I turned to Facebook Marketplace looking for Olaf ($10) and Elsa ($10) and selling a couple of our old costumes to essentially make it a trade. This was a killer plan for my Halloween budget!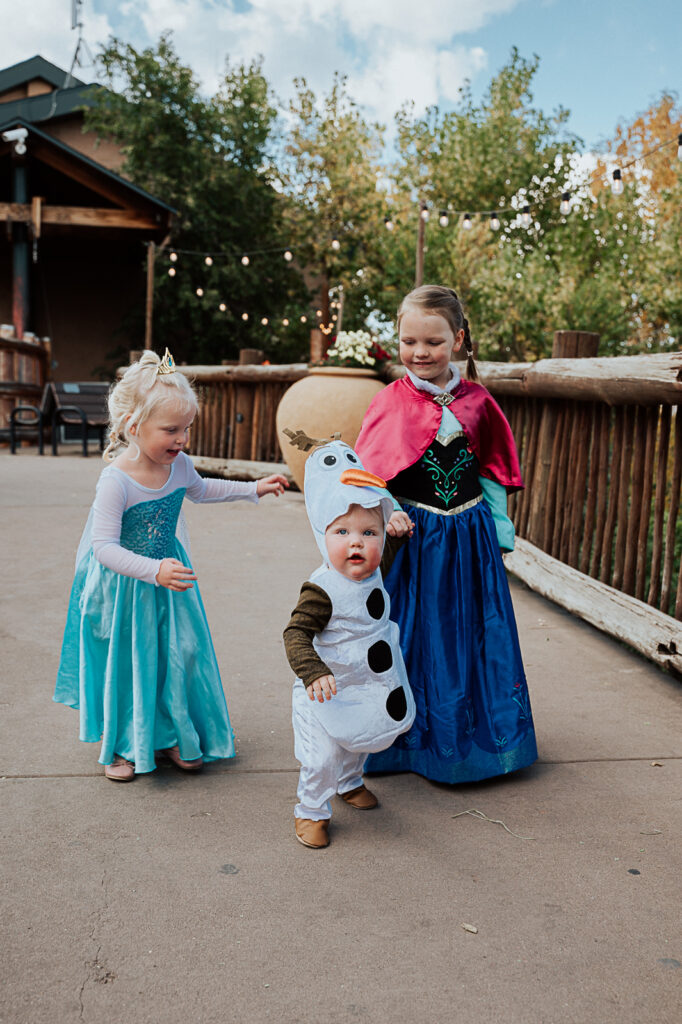 Adult costumes are nearly always $$$, one size fits most, and terrible quality. I knew that a $50 Kristoff costume wasn't going to cut it for us so I went to Hobby Lobby with a picture of Kristoff and added things to my cart. Bruce and I worked together to sew our homemade cloak and it looks pretty good if I do say myself 😉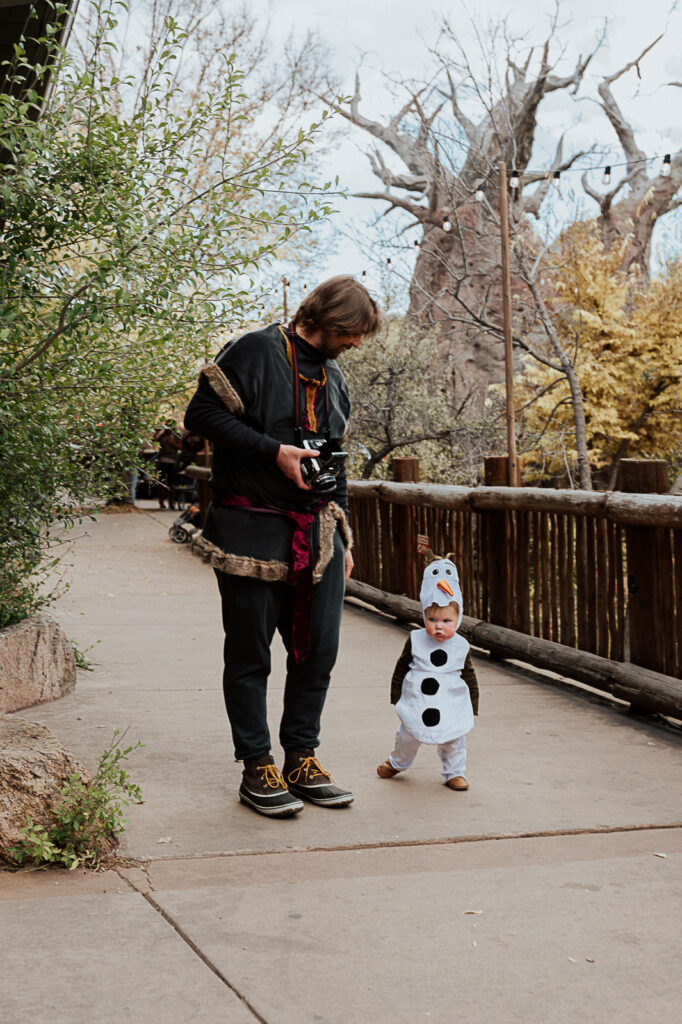 And I am Sven (duh!) And yes, that is a Mean Girls reference for all you millennials out there! I found Sven Antlers on Amazon and used my furry Patagonia Vest to look like a reindeer. I also did the most simple version of deer make-up to really sell it!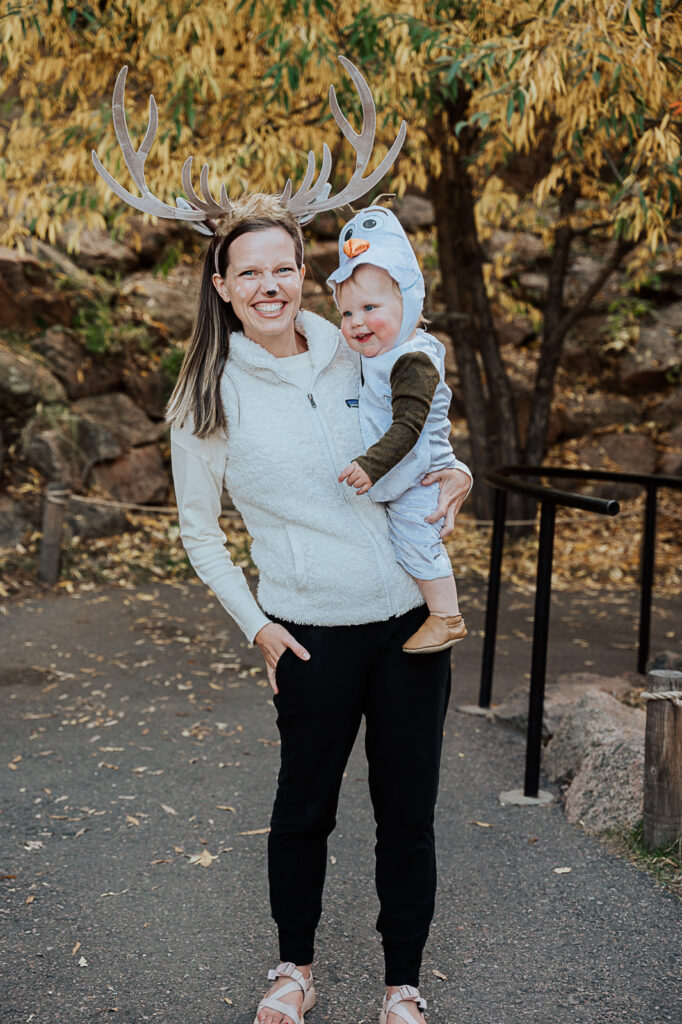 Both Hilde and Millie take so much ownership in helping choose our family costume which makes this all so fun. I am trying to keep that comradery & excitement alive so that we can continue to work together to create family costumes for years to come. It is just so fun to do this together!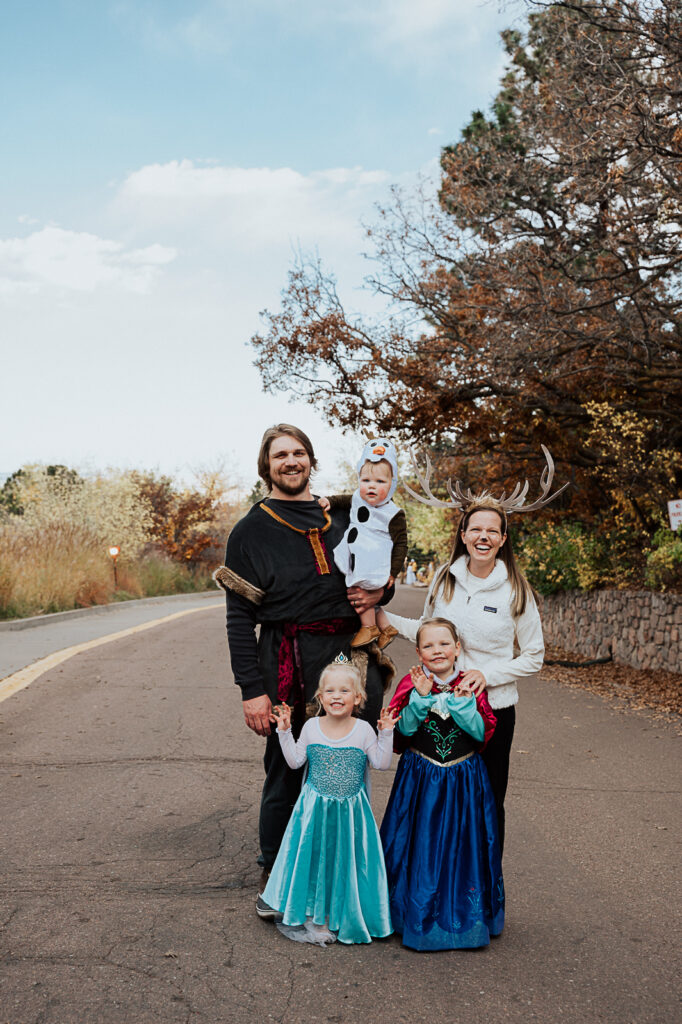 Every year we attend Boo at the Zoo at the Cheyenne Mountain Zoo. We are members and find ourselves here monthly, if not weekly, but this event is always one we make sure to get on our calendar! The weather was perfect this year, which I'm always grateful for that after a really cold year in 2020! We met up with some of our cousins and enjoyed trick-or-treating around the zoo, scoping out the creative costumes all around us, and peeping those beautiful fall trees!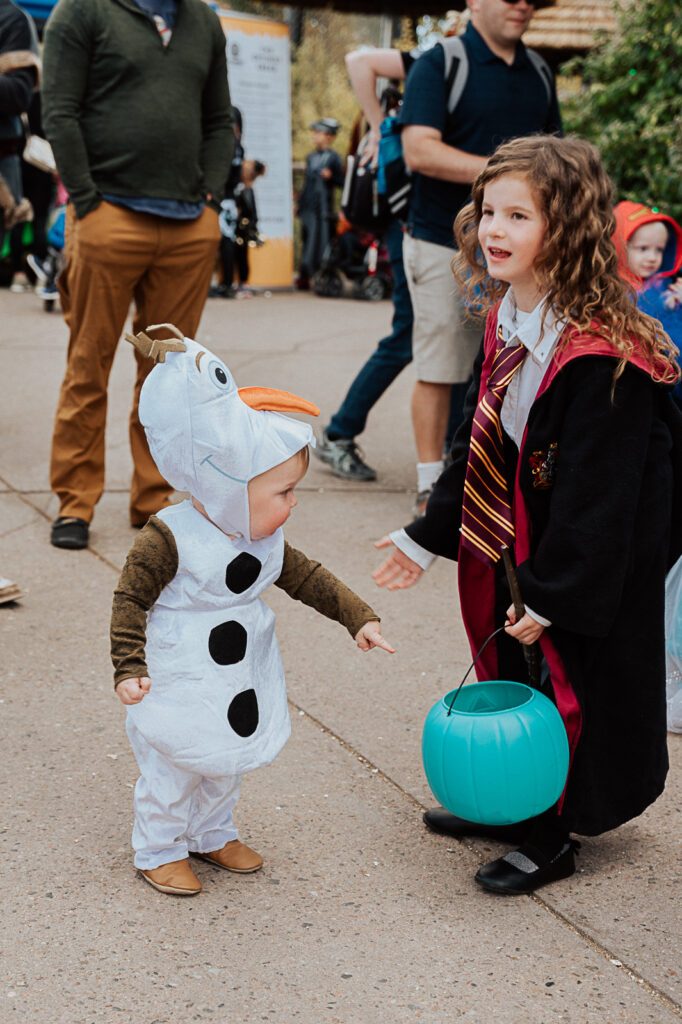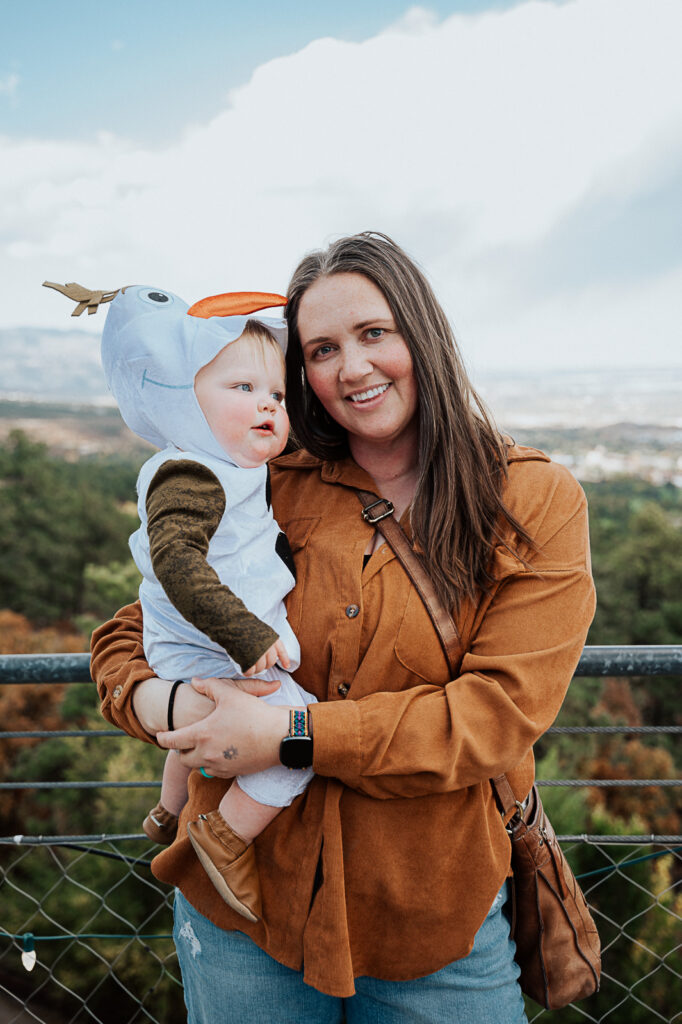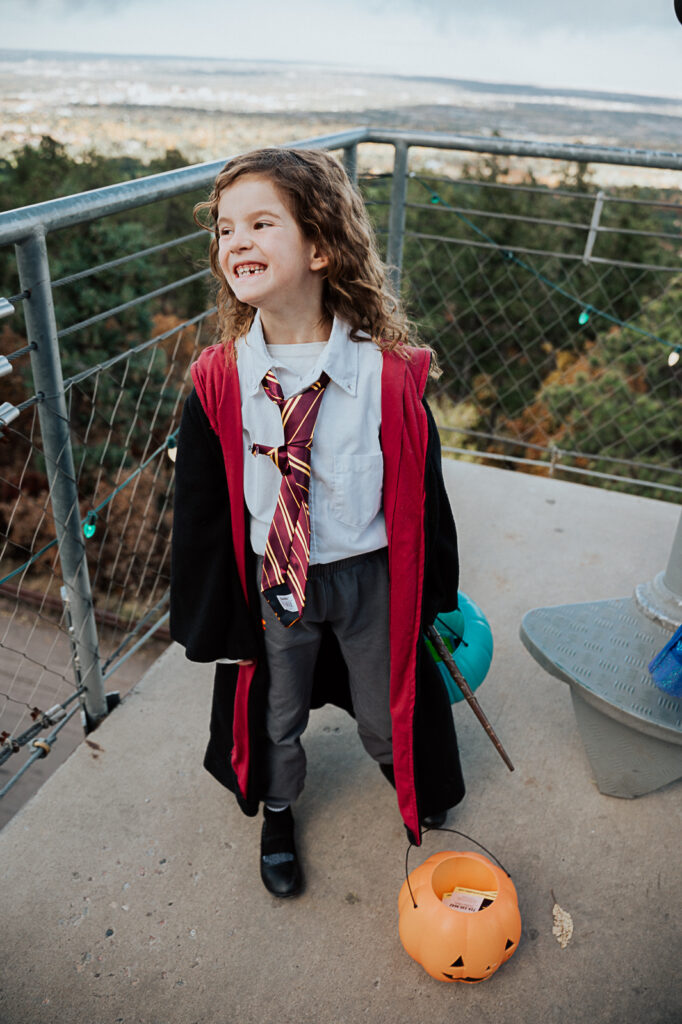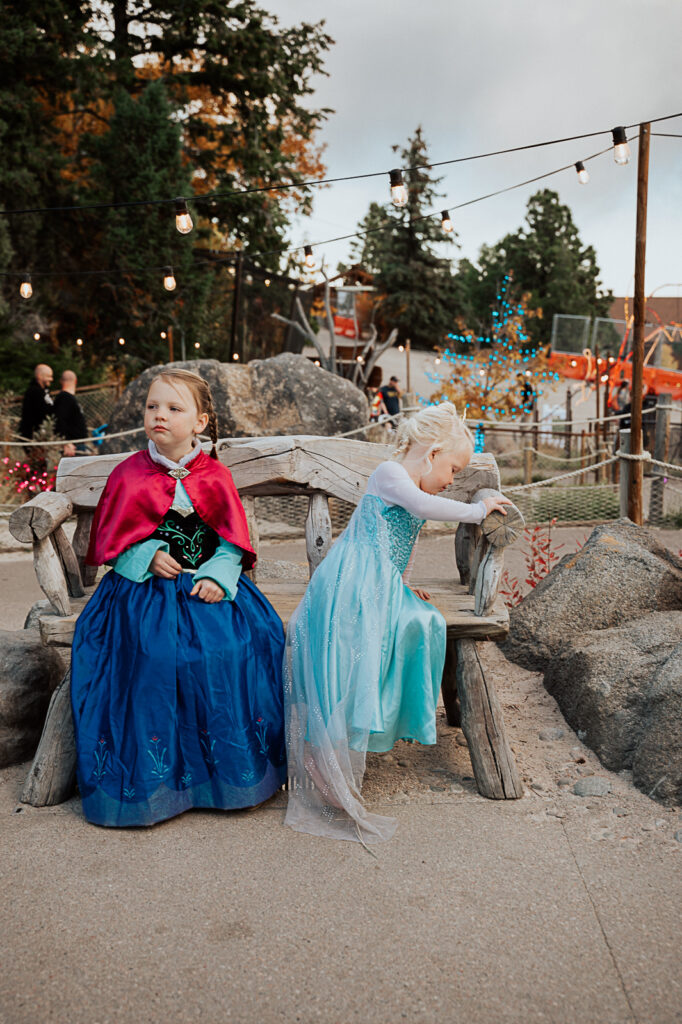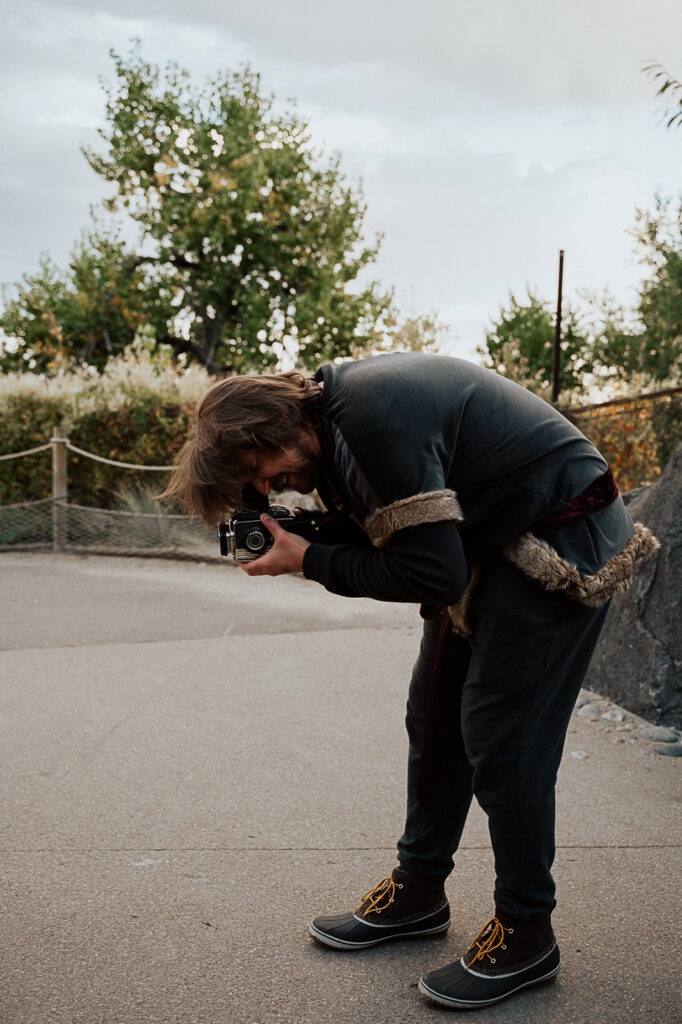 …
A look back on Boo at the Zoo and our ever growing (in height & number) family!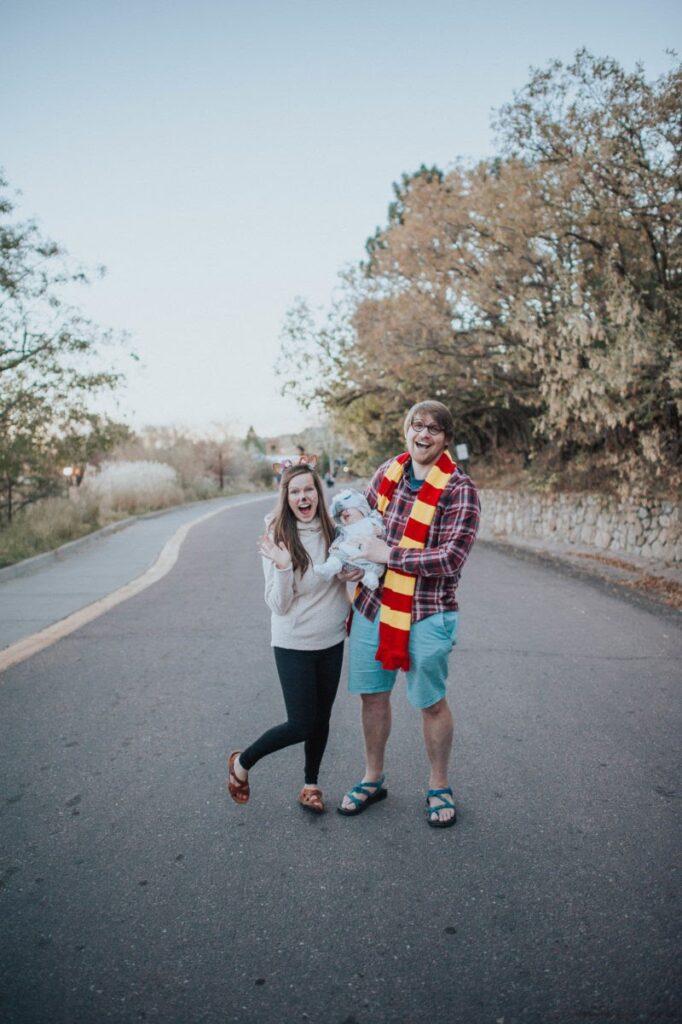 Harry Potter || Winnie the Pooh || Jurassic Park || Peter Pan || Classic Halloween