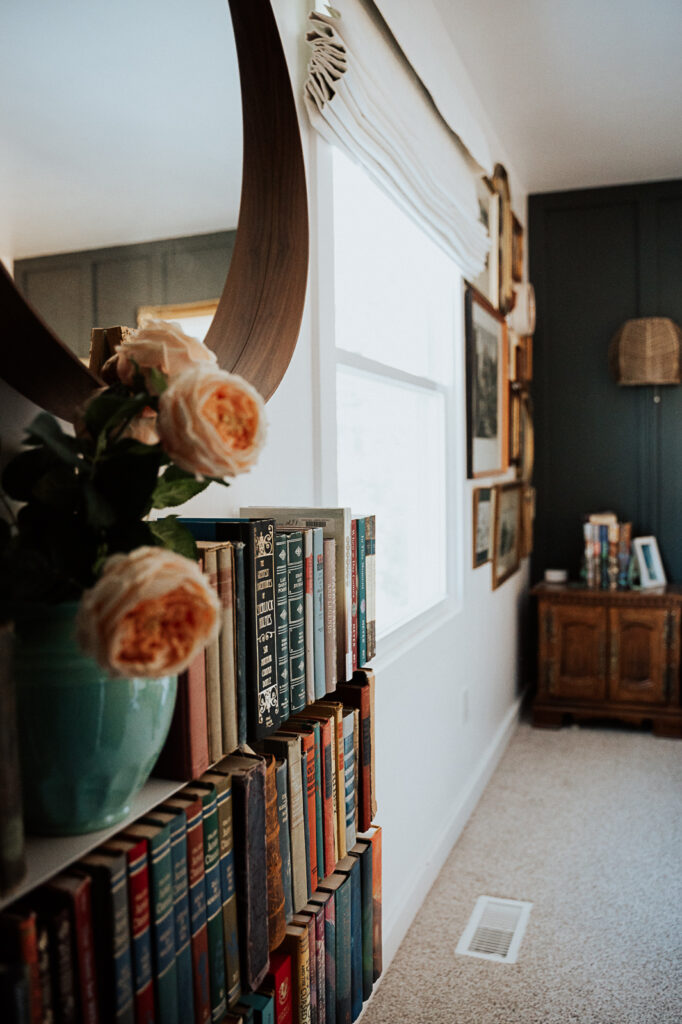 We've made it to the end of another month and there are only two more more left to go in 2023! My goal of ready twenty three books throughout the year is a bit laughable now, although when I sat down to think about the new year, I had no idea how much reading would be my go-to. The next two months will be busy with the holidays and I don't envision huge book hauls for November or December, but we will see when we get there!
Until then, I read two books each in two series that I really enjoyed. Five star reads all around! Both of them have the third book coming out in 2024 and I wish I didn't have to wait so I could have continued the binge 😉 I'm very much enjoying my historical fiction books these days.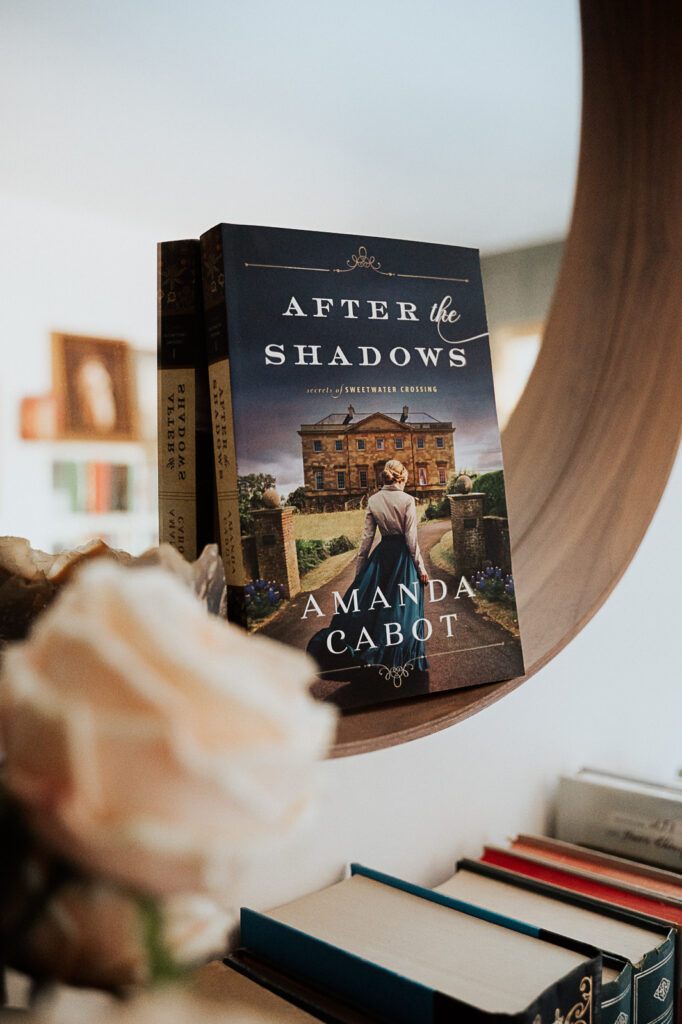 5 Stars: I was gifted book 2 in this series and figured I should start at the beginning with this one. I'm so glad I did because you definitely need to read them in order. This book was honestly so good. It has so many of the things I want in this kind of story – history, mystery, a budding romance, authentic characters, and second chances. The book is written with a Biblical Worldview but doesn't come across as preachy or cheesy. As far as the mystery goes, I wasn't expecting it in the story, and, while I did pick up some clues along the way, the answer wasn't super obvious which was obviously apricated. Overall, a satisfying read that I read in a couple days!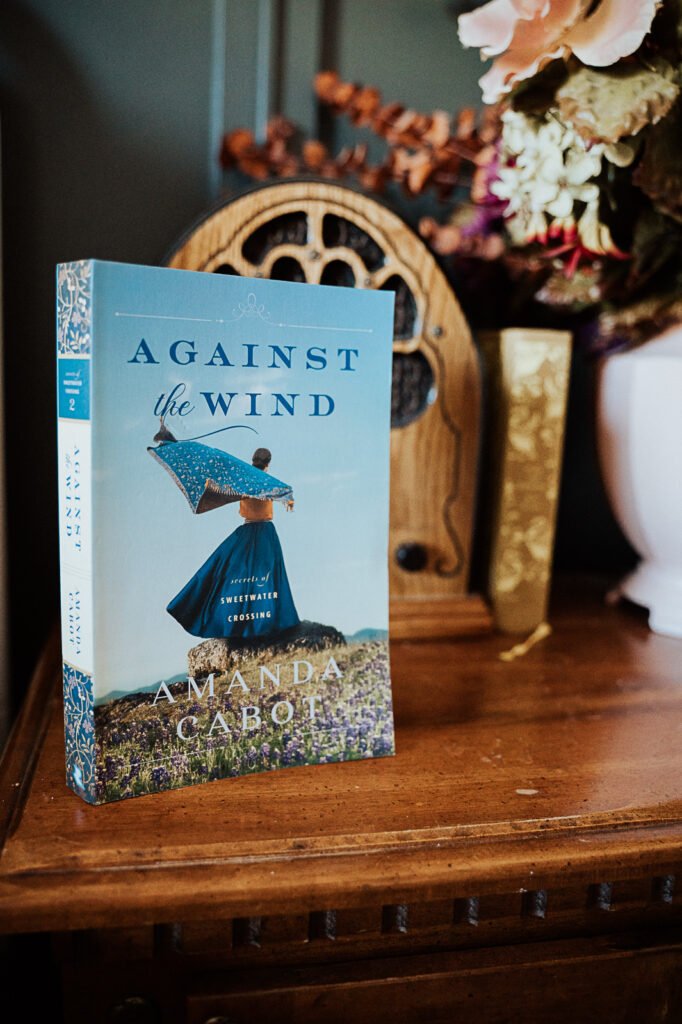 5 Stars: I was very grateful that I was able to jump straight into this book as it continued the story, picking up just after the last book ended. At first I was unsure I would like switching to Emily's sister's perspective, but I was instantly pulled into Louisa's heart and story! I did think that there wasn't enough in this book dealing with the fallout of the big surprise of the last book – cryptic I know, but just trying to keep my reviews from spoilers. I just felt like the people and town should be more affected by it and it would come up more throughout Louisa's story. But that is my only gripe! While I guessed parts of the story (I mean we all know who Louisa will end up with in the end), other things took me by surprise as the story unfolded leading to the satisfying ending. These books effortlessly include a Biblical Worldview without the preaching or cringey cheese which makes it simply a good, historical fiction novel! I am now looking forward to the third book to get the last sister's perspective because who knows what is going on with her!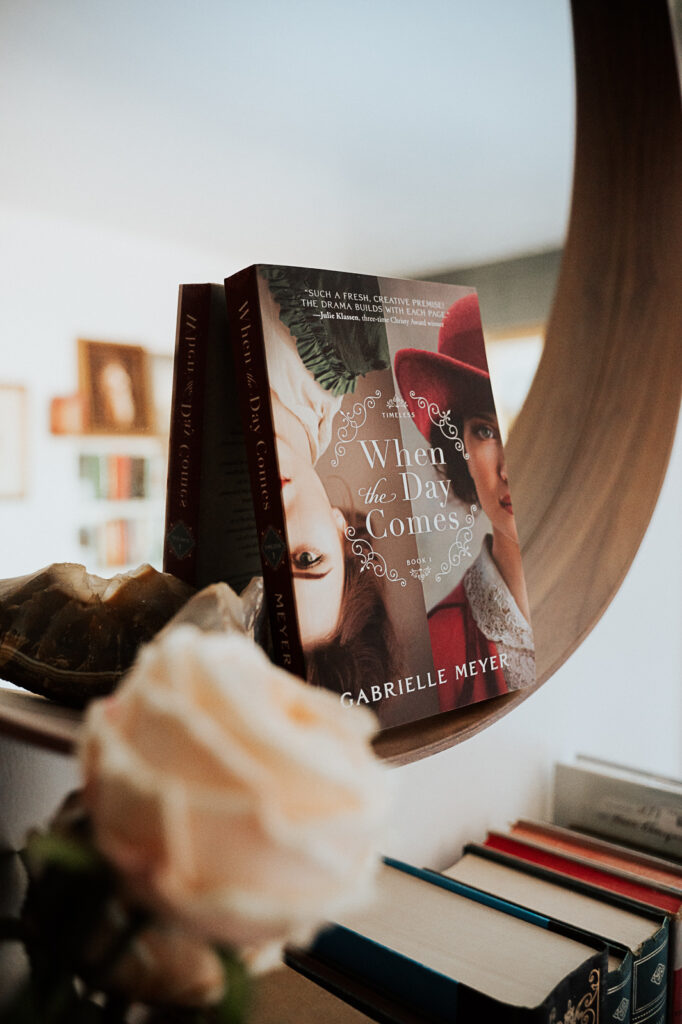 5 Stars: WOW! What an interesting concept for a story – one that sucked me in quickly and made me talk about it with my husband to process it! This historical fiction is unlike any I've ever read (and I have read a lot of historical fiction 😉 ) The book reads as a dual timeline but this time the main character Libby is living two lives, in two time periods, at the same time. I didn't expect the "rules" to be outlined so well making the time travel/ dual life aspect actually feel plausible, the idea is so well rounded and very intriguing to think about. I was fully invested in both stories and really felt for Libby as she experienced lives that, at many times, felt unfair and heartbreaking. Who she grew up to be because of the two lives she lived was inspiring. To be honest, I had NO IDEA that it would end the way it did and I'm still thinking about it. Went online to Amazon to buy the second book as soon as I closed the pages on this one because I want (need) more time-crossers stories!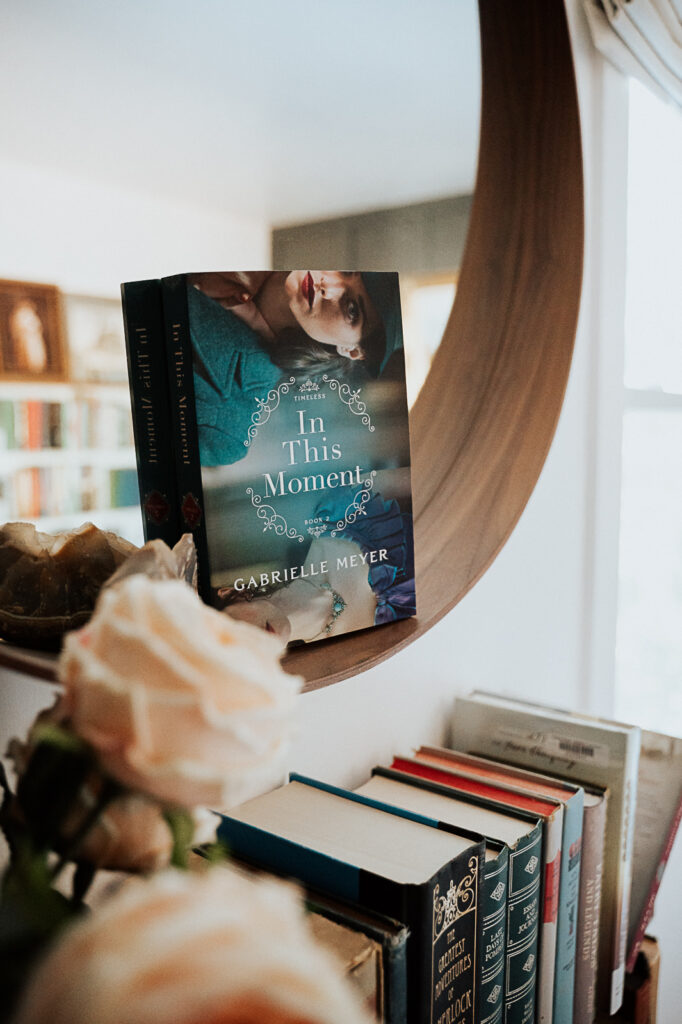 5 Stars: Thankfully the second book in this series is already out so that I could read it right away. Without giving too much away spoiler wise, this book picks up after the first and continues a magical story. Again, the multiple timelines all for one person are simply fascinating. I was caught up in each story, trying to figure out what life she would choose (and even catching onto some foreshadowing!) Honestly, these books are one of my favorites I've read just because of the unique storyline. At first I didn't think that I was going to enjoy the multiple love interests, but this story actually navigated that pretty well. Cannot wait for another book in this series! I am all in!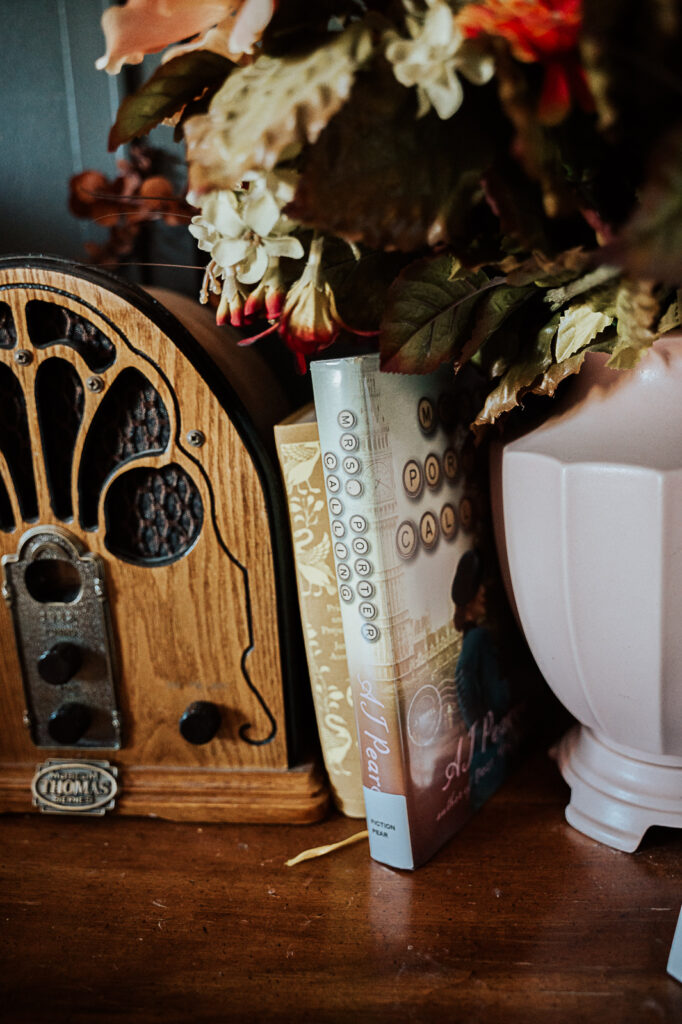 3 Stars: I picked up this book in the new section at my library and I was a bit disappointed – it was just an average read. I felt like the characters had history that I was unaware of, and that may truly be the case because once I finished the book, I saw that it was part of a world with other books in it? Apparently not a series because this book had no number or order to it, but I did feel like I was missing something the whole time. Also the conflict felt so … petty? It was WW2 and it wasn't until the middle of the book where something did happen to ground it in that timeline and give it more depth, but somehow also ironically made that the second focus to the main conflict? I guess I just wasn't invested in the story. I did enjoy reading it and having the conclusion at the end, but it wasn't a story I loved or think everyone needs to read.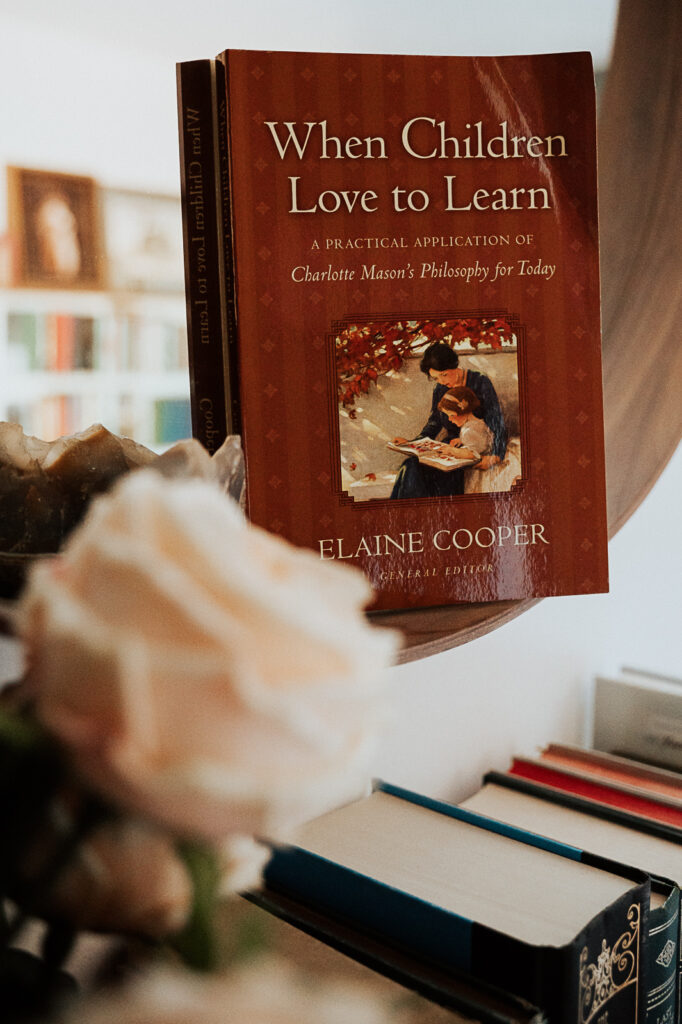 3 Stars: I was actually looking forward to reading this book but it hasn't been what I thought it would be. I spent much longer trying to read it because it is packed with theory and thought – most of it being what I already learned through reading For the Children's Sake. The subtitle is "A practical application of Charlotte Mason's Philosophy for Today," but you could make the argument that nothing practical was talked about until page 209 in part two. As a homeschooling mama, I was wanting to read this for encouragement and practical tools for incorporating Charlotte Mason into our day-to-day and the book's focus was much more on school settings and regurgitating information from Charlotte Mason and For the Children's Sake. I'll keep this book to look back onto later as a resource, but I am honestly not sure if I will ever pick it back up again. Just read For the Children's Sake… it was much better and ironically more practical. I also found it interesting that it was mostly essays from other authors in each chapter. This is not the end of the world, but not what I was expecting. It made it feel more like a research paper than a practical book for those who want to implement Charlotte Mason in their children's education.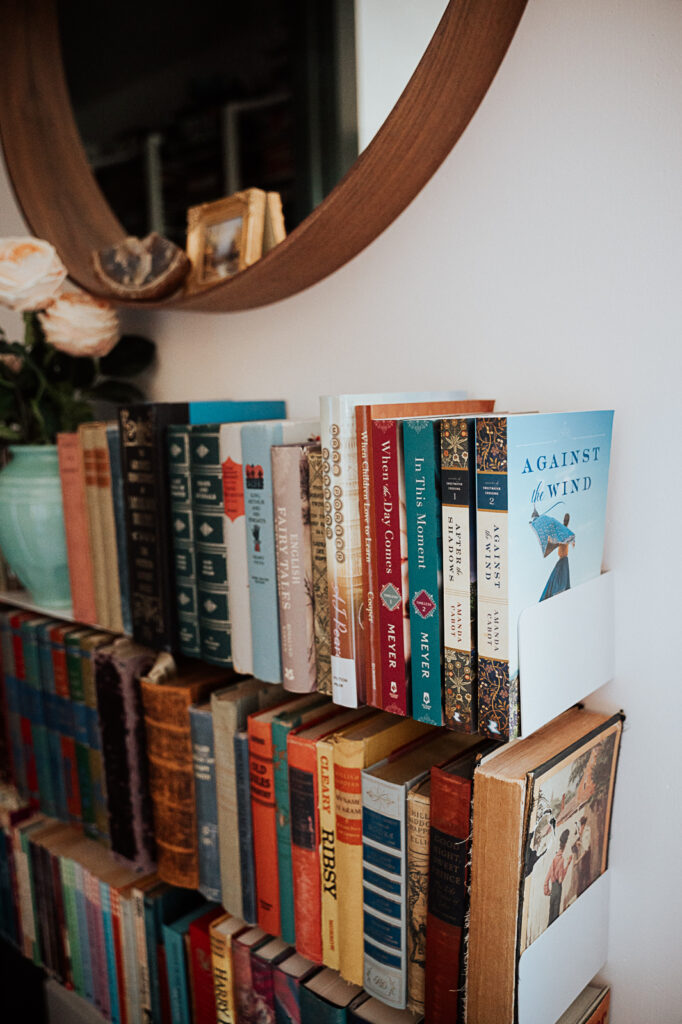 That's all for now! As always, 4/5 stars are added to my Amazon lists here where you can look for even more recommendations. Follow me on Goodreads to see what I am reading, what I want to read, some of my favorite books, and every review I write! Any other books I should add to my list? Leave a comment and let me know!