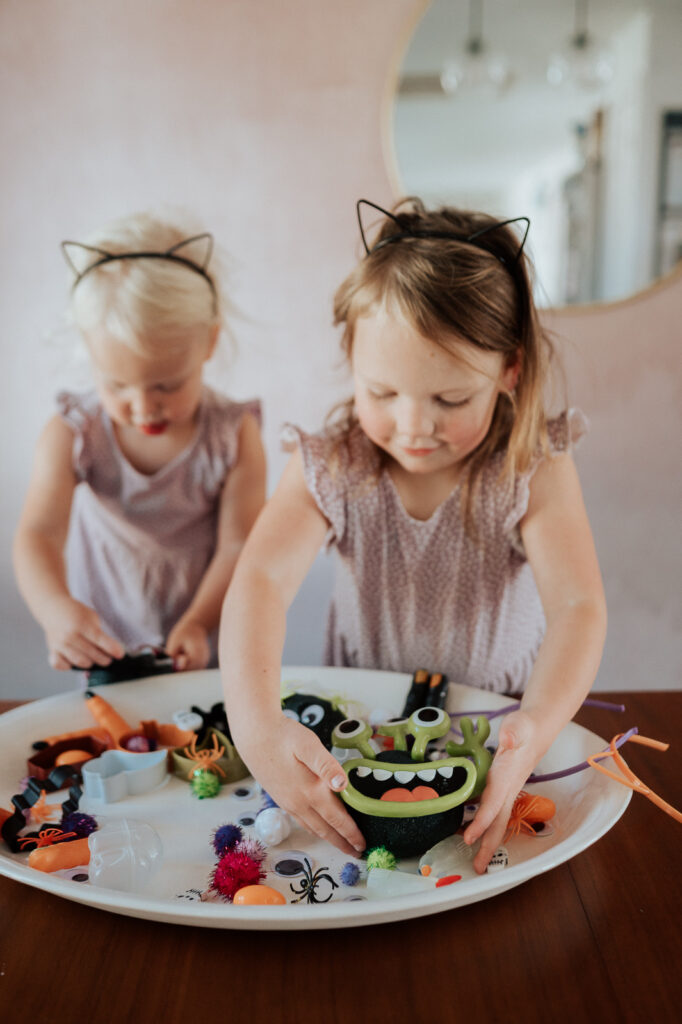 Last year I made this Halloween themed homemade playdough and I didn't end up posting about it here on the blog, which is a phenomenon that happens more than you think 😉 Homemade playdough is one of my go-to activities for my kids. It is always fun to whip up a new batch of homemade playdough and let them go crazy. Playdough is a wonderful sensory activity and has the power to captivate the minds and attention spans of toddlers – especially when you include fun toys, cookie cutters, and tools to use to create. The best thing is that it is super easy to make, stays soft much longer than any store bought kind, and is very affordable making it a really wonderful toddler activity.
I made a spooky black glitter playdough to go with some Halloween party favors I picked up and some pumpkin push-in decorations I picked up at Target. In fact, I picked up all these goodies in the Target Halloween dollar spot! The girls played with it all season long and when we packed up Halloween last year, I put all the toys in a bag and packed them away too. This year when we got it out, I made a new batch of playdough. It is just as big of a hit last year as it is this year!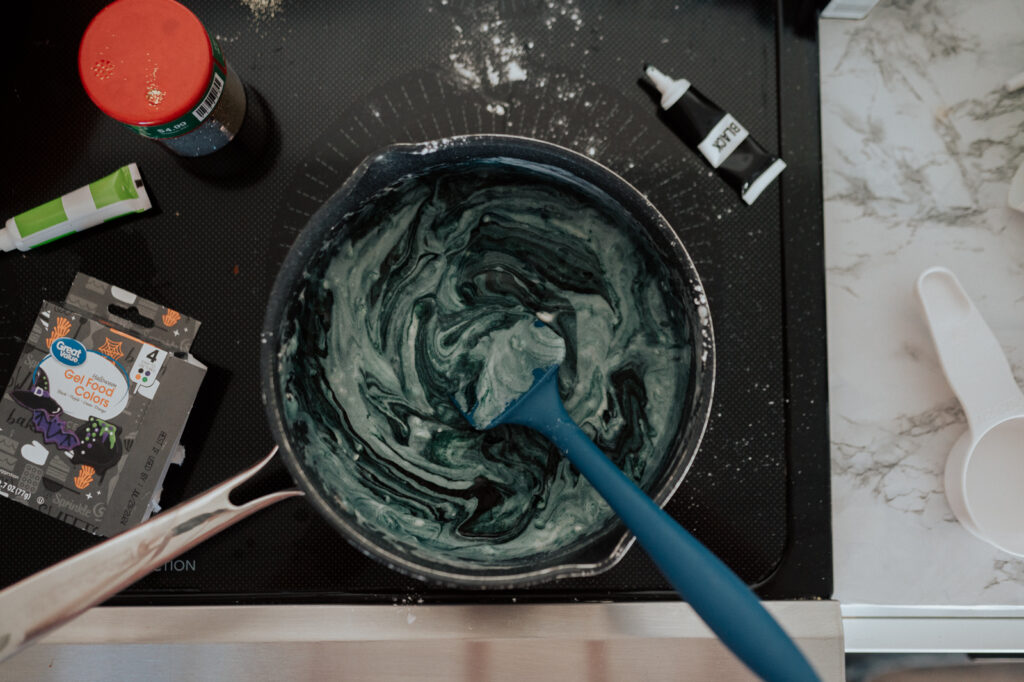 Homemade Playdough Recipe
1 cup all-purpose flour
1/2 cup salt
2 teaspoons cream of tartar
1 cup water
1 Tablespoons of vegetable oil (coconut oil works too)
Food coloring
Glitter (if wanted)
Ziplock Bags
Add all the dry ingredients to a pot (flour, salt, cream of tartar) and mix together. Add the oil, water, and food coloring (if you want to make more than one color, add the food coloring at the end.) Cook on medium heat stirring as you go. The playdough will start to hold it's shape. This is when I added the glitter but you can skip that part! Once the playdough forms a ball, remove from heat and let cool a bit. Once it is touchable, give it a few kneads to make sure everything is mixed together well and give it to your kids! If you are doing multiple colors, divide the dough into Ziplock bags and add food coloring. Zip up and mix the dough with your hands until all the coloring is mixed evenly. Store in Ziplock bags to keep fresh.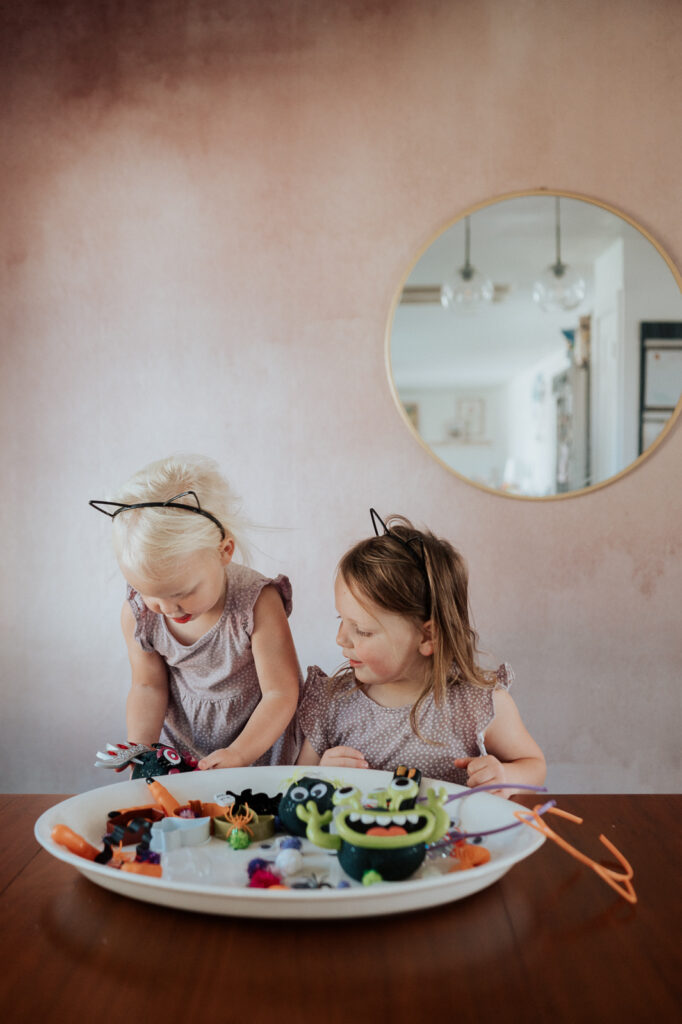 We make a new batch of dough every couple months or so just to keep things fun. This can easily be recreated for any holiday/ season (Valentine's Day, Spring, Birthday, 4th of July, Christmas, etc) or theme (Bluey, Trucks, Camping, Math, etc.) In fact, I am thinking a Bluey themed sensory playdough would blow my girls' minds. I'm making a note to do that here in future! Maybe I'll blog about that one too 😉 It doesn't take long to pull this together, but it is a great (and festive) sensory activity for your kids! Enjoy!