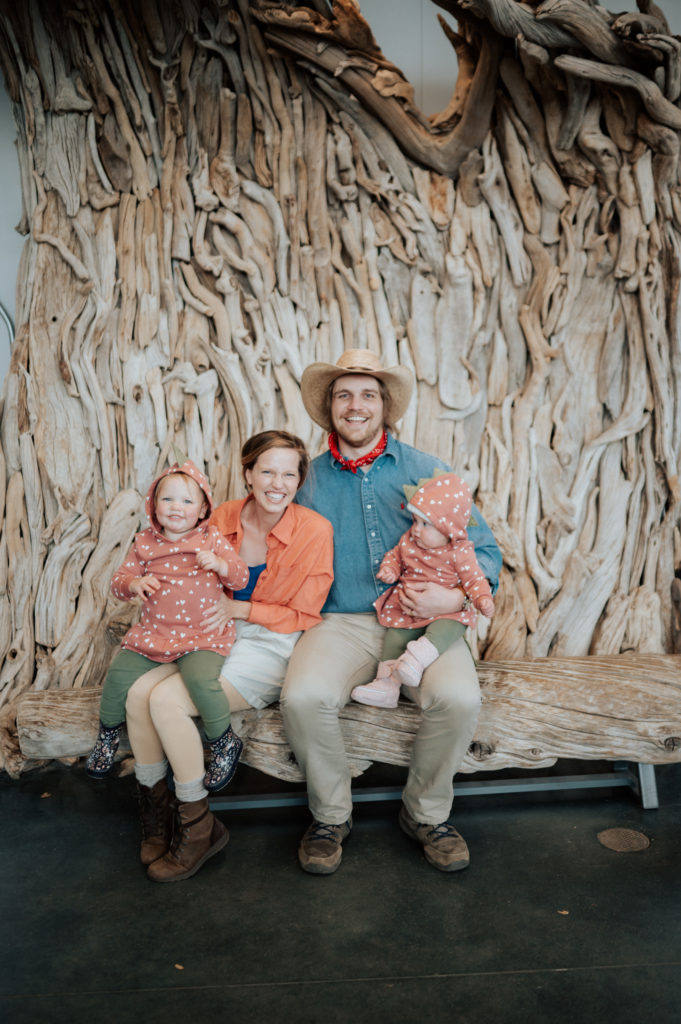 I was nervous that Boo at the Zoo might not happen this year. With COVID and closures, it just felt like a tradition that we were going to have to skip. I waiting and waited seeing if the zoo would open up tickets … I waited. I waited. I waited. And then they released tickets! ​​​​​​​
So I snagged some at the perfect time on a day that would work nicely for our family. As the day approached the weather forecast for that day just got colder and colder.
It was cold. And the coldest night of Boo at the Zoo this year! HAHA. It was bound to happen one day because our last two years were so warm! Is it even Halloween in Colorado if you are not layering up underneath your costume?!
The most disappointing thing about the cold was not getting our family photo outside, but the kindest family took our photo for us as we took off our coats & gloves & hats! We made it longer than we thought, taking warm up breaks inside but we skipped a section or two to head to the car as all of us were getting uncomfortable. Well, all of us besides Millie who was cuddled up and sleeping in the stroller!
In years past we were Harry Potter (2018) and Winnie the Pooh (2019). This year we were Jurassic Park and it was a good fit for us! These babies love to roar!