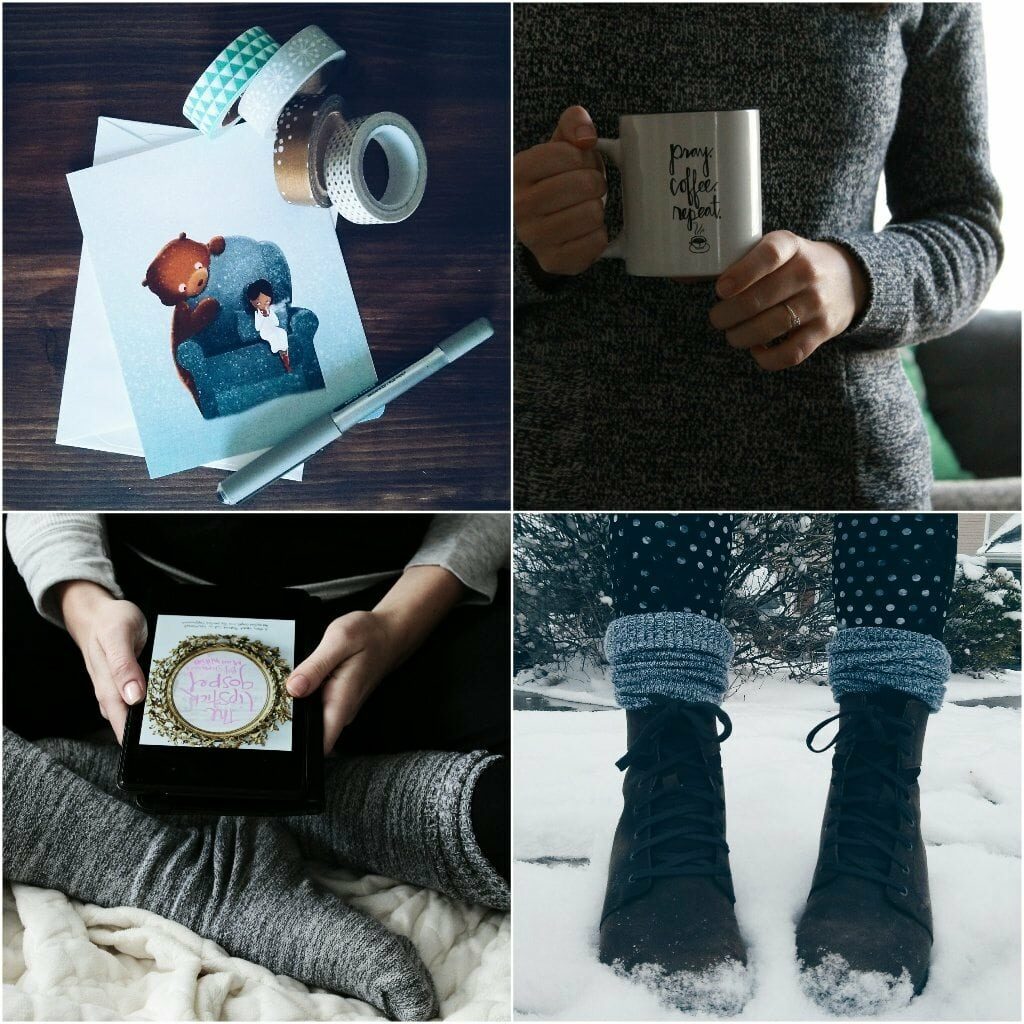 SNAPSHOTS:
1. Birthday weekend. Three of my besties had birthdays this weekend. Mailed one package to Kansas City, wrote one card with my beautiful Everyday Love Art card, and hosted a joint birthday party. BTW, one of the birthdays was my dear husband. Welcome to the world of 26!
2. This mug IS MY LIFE. It was freaking cold here in Colorado so Bruce & I stayed cuddle in most of the weekend, this mug was a perfect addition. Everyone should own it.
3. If you have not read Stephanie's new book, you need to! It is a beautiful story of her journey to Christ AND it is just so well written, you will feel like her best friend at the end. Do it now, it is free to download your own copy! 
4. LOVE my new Chacos Natilly Boot! This week has been cold, very cold and these boots have been the only things I have worn on my feet out of the home. Super cute, super practical, and super warm. Now I really can rock the Chacos all winter long!
WHAT YOU MAY HAVE MISSED:
DIY: Glitter Pumpkins
Community These Days
Just Dance
War Eagle Mill Arkansas
War Eagle Mill Light Wheat Bread Mix
30 Days to Balanced Skin Challenge
Patterns By Molly Giveaway (enter to win now!)
Stop & Smell the Roses
Twenty-Six
GREAT FINDS:
– This YouTube Video is pretty funny… I just have to say.
– Christmas is on my mind… these socks
… this wreath
… this other wreath
… this mixed drink
– Big fan of travel journals.
– Butter Beer. Here I come Wizarding World… less than one month!
– This video makes me want to watch all the movies!