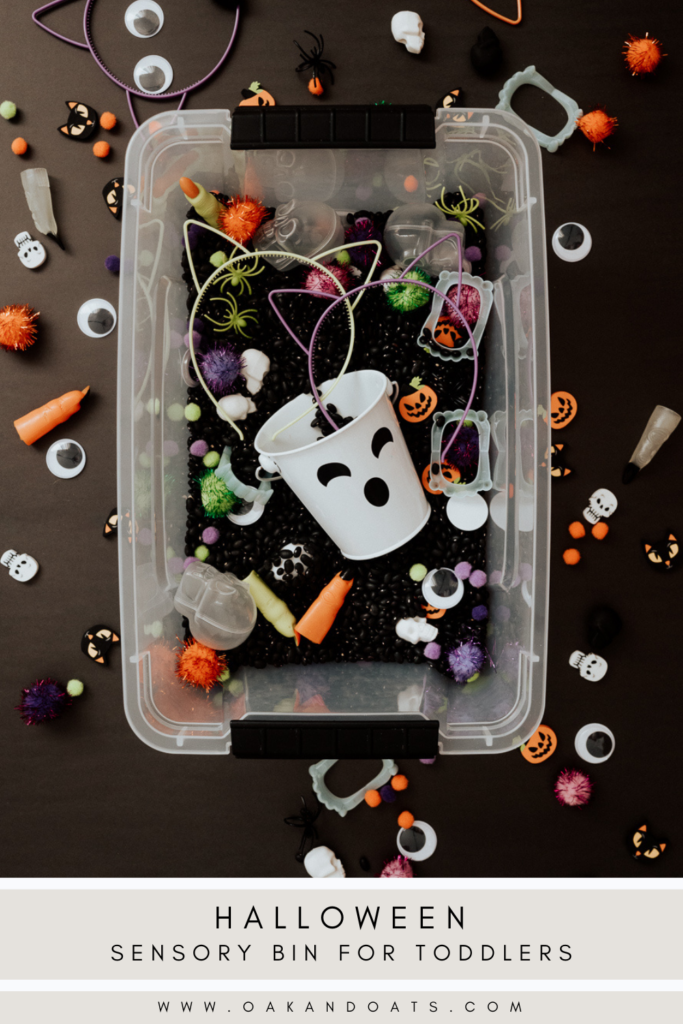 Happy Halloween! I'm a big fan of holidays around here! Any excuse to be festive and I am IN. It's just one of those mom things that brings me a ridiculous amount of joy and it works out great because my kids get the benefit of all my holiday love! Last year we did a week of Halloween crafts ( Handprint Monsters, TP Roll Mummies, Watercolor Spiderweb, Homemade Halloween Crayons, Spooky Handprint Ghosts) and this year we are still having fun although I'm not able to crank out as much content. That three kid life is really time consuming 😉 BUT I did make this fun Halloween Sensory Bin and the girls have loved playing with it!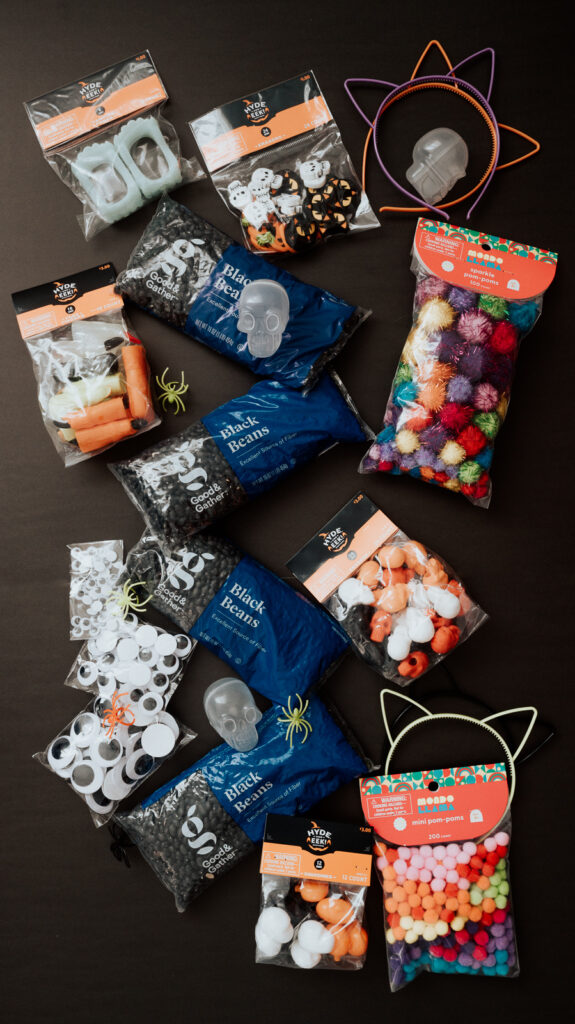 It's really simple to stock, I just hit up the Halloween dollar items at Target (so many great things in things in the Party Favors section), grabbed some bags of black beans, and picked up some things in the craft aisle like googly eyes and pom poms!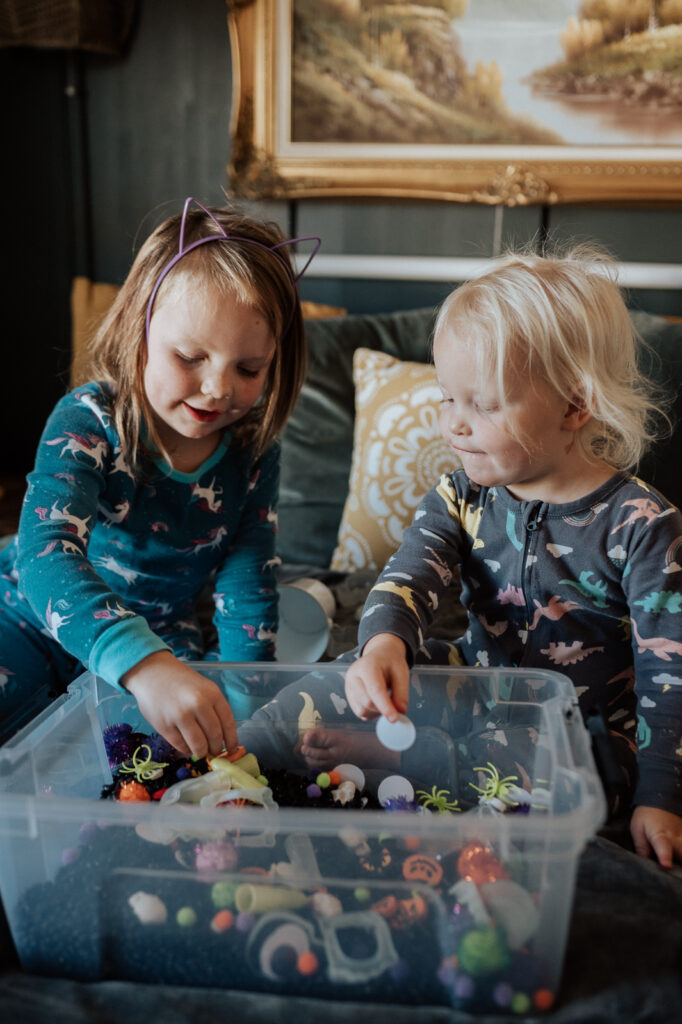 Combine everything together and let your kids go wild! I always put a blanket under the box and say that everything needs to stay on the blanket. This allows for play and exploring but also easy cleanup!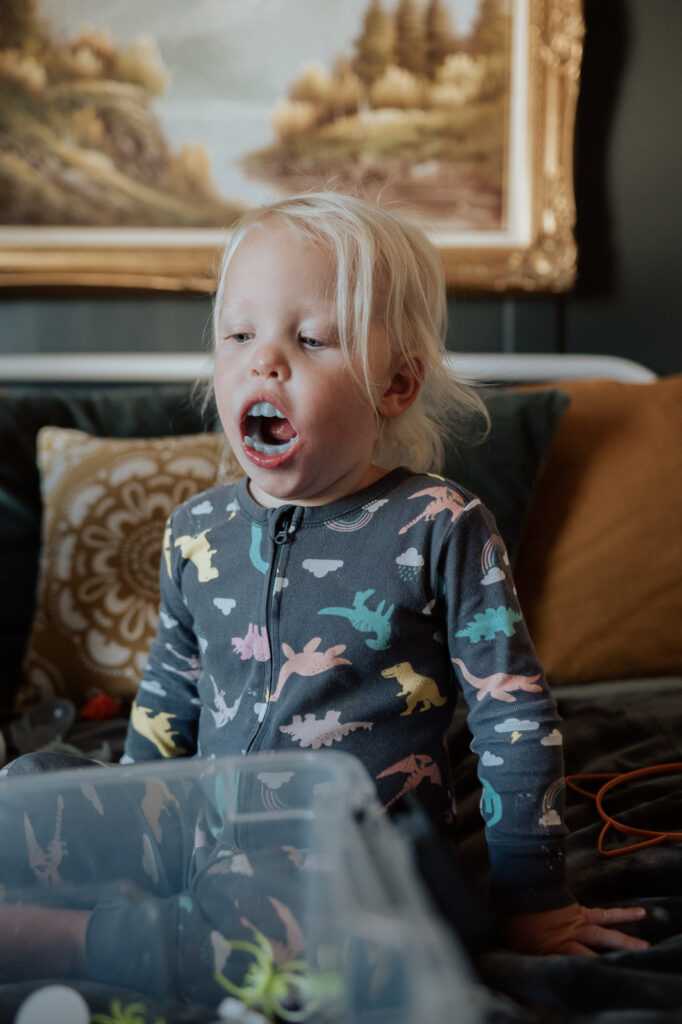 I also made this gif of it all coming together!! A naptime well spent wouldn't you say 😉