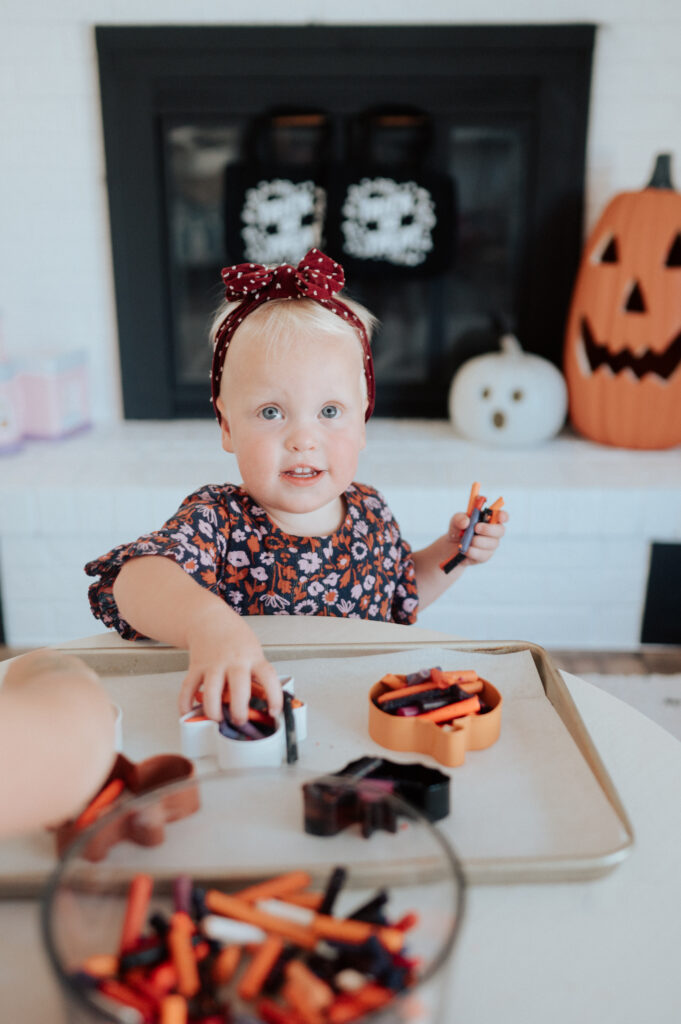 It's day four in our spooky craft week and we're making homemade Halloween crayons!! You'll find soon that this is more of a how to/ how not to do post but it is still super fun! During my mishap with this craft, I did discover the best way to make these – so do as I say and not as I do 😉 Overall this was really fun for the girls so we are for sure doing them again (the correct way!)
I also found some Halloween Coloring sheets on Etsy that I printed off for the girls to use their new homemade crayons on! You can find a bunch of fun coloring sheets on etsy! I look there all the time for new coloring/ painting pages!
What you need
Crayons
Halloween Silicon Molds (*** DO NOT USE COOKIE CUTTERS. It only makes a big mess and ruins your pans 😉 )
Oven
How to
Soak crayons in water to soften the wrappers
Remove the wrappers
Heat oven to 200 degrees
Place crayons into molds
Let completely melt in the oven about 10-20 minutes
Pull out of the oven and let completely cool
Use your new molded crayons to make some art!