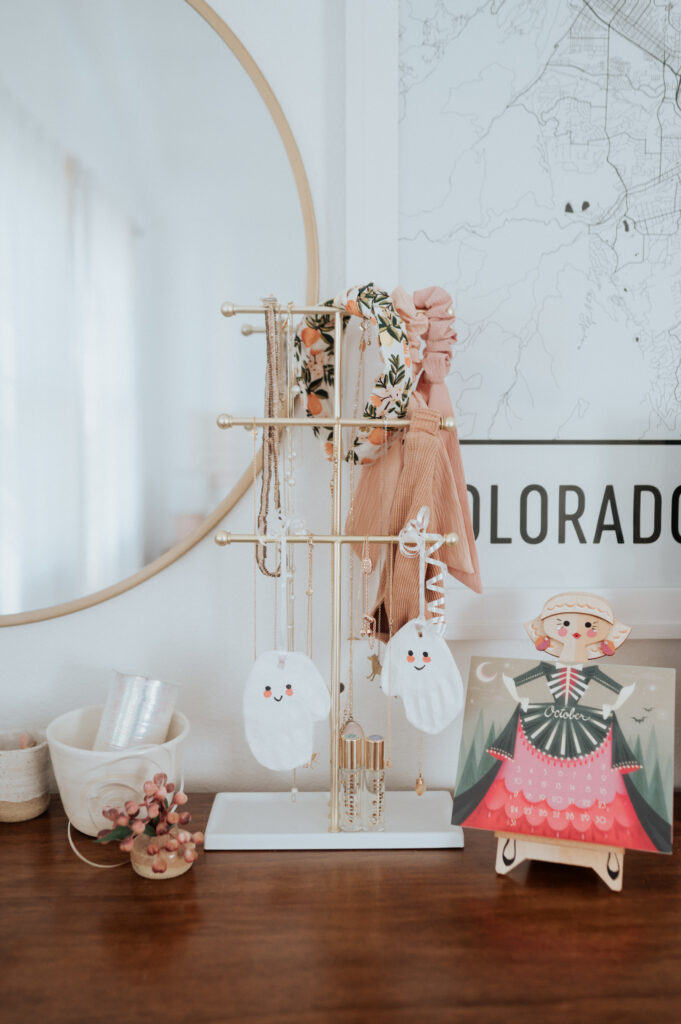 The last craft in our week of Halloween Crafts are these Spooky Handprint Ghost Ornaments. It is a craft that is a little bit more for mom but you need the kids participation for a bit of this. I imagine that older kids would really enjoy painting the ghosts but I am not willing to hand that freedom over to my toddlers yet at this point! 😉
It is also a perfect memory maker since you get to capture those precious little handprints! I saw this Instagram and I was inspired! It reminds me of these Homemade Clay Ornaments I made a couple years ago! But I think using this Air Dry Clay was really nice and I'll probably be doing it for the next clay project.
WHAT YOU NEED
White Paint
Pink Paint
Modge Podge
Ribbon
Sharpie
Straw
HOW TO
Take a handful of clay and roll it out flat with a rolling pin. You may need to put a little flour on your pin to make it not stick.
Put the handprint in the clay.
Cut around the handprint with a knife and use your fingers to smooth the edges.
Use a straw to make a hole at the top.
Let dry according to the instructions (it's a couple days)
Paint the hands white and let dry.
Once dry, add cute ghost cheeks.
Once dry, use the Sharpie to create the rest of the face.
Write name and date on the back.
Modge podge over it all to seal it.
Use ribbon to hang them up.
Enjoy your spooky ghosts!
PS: I try to save all our art supplies here in this folder and you can see other art projects here! Happy Crafting!