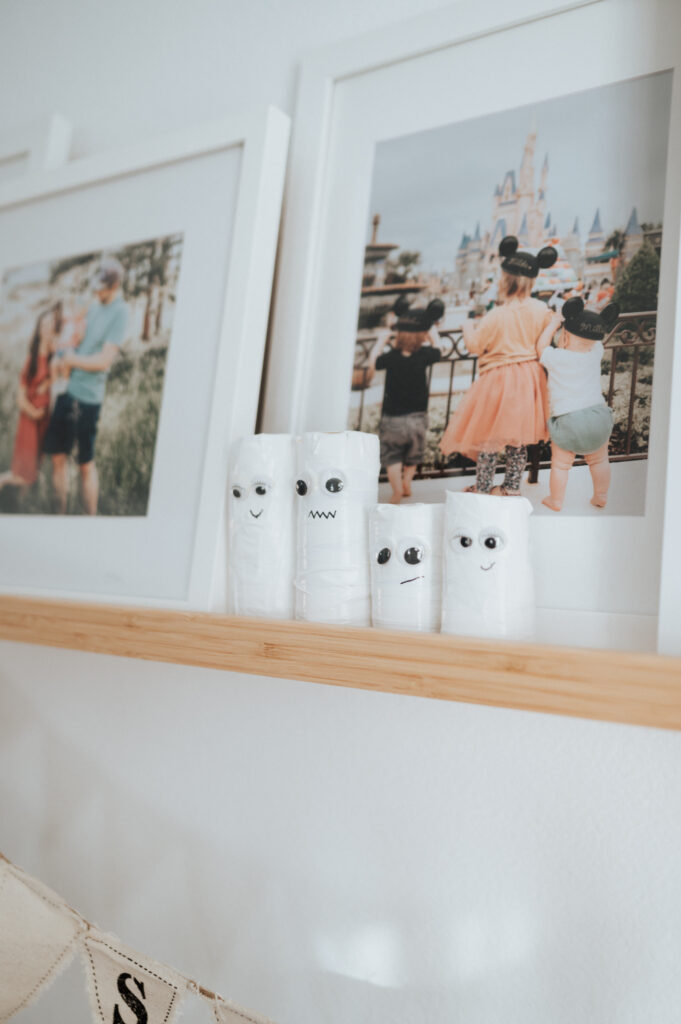 Next up on our week of crafts is TP Roll Mummies! We made these in less than 10 minutes and then the girls played with them for a week! We started with two mummies and then the girls wanted a family so I cut up an empty paper towel roll and we added two more!
These turned out so cute and were really just a "what do we have around the house" type of craft! It was really just a fun craft and the girls thought it was hilarious that these were called mummies because it sounded like mommy!
What you Need
toilet paper rolls or paper towel rolls
How to
Gather the rolls and cut to desired size.
Wrap rolls until no cardboard is showing. For the girls I cut little strips for them to use. When I made my own, I just used the roll and kept rolling it around.
Use a couple strips to cover the top.
Hot glue googly eyes onto mummies.
Draw mouths to create personalities.
Enjoy as Halloween decor or as little play mummies.
PS: I try to save all our art supplies here in this folder and you can see other art projects here! Happy Crafting!