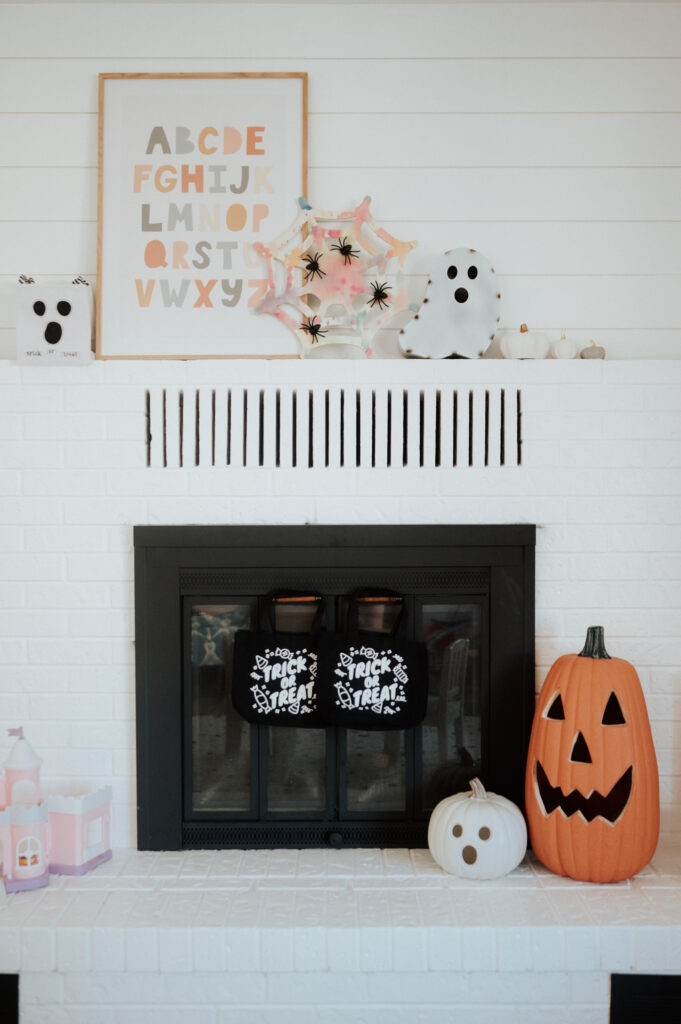 At three years old Hilde is excited about everything. Making things and holidays are amongst the top contenders so we're doing a week of toddler friendly Halloween crafts to kick off the first full week of October!
Today we are starting with our Watercolor Spider Web! I picked up this wooden spider web at the store with some glitter spiders and using our tried and true watercolors at home, we painted the web!
While we painted we talked about how and why spiders make webs and where we've seen webs before. So it was pretty educational as well 😉 Hilde & Millie helped me with the spider placement and also decided we needed 4 spiders – one for the each of us!
What you Need:
How To:
Paint the spiderweb with the watercolors.
Let dry.
Hot Glue Spiders onto the web.
Sign & date the web.
Hang & enjoy your art!
PS: I try to save all our art supplies here in this folder and you can see other art projects here! Happy Crafting!