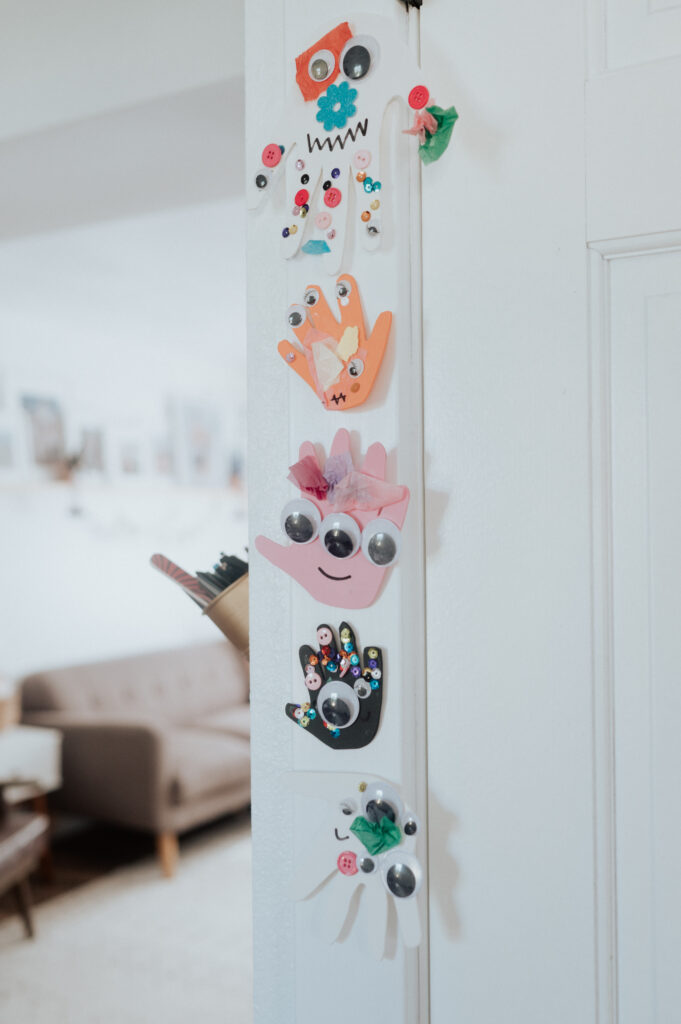 This is our third toddler friendly Halloween craft of the week! We're having a fun little week of Halloween crafts to celebrate the month of October. Every morning Hilde asks me to make another "spooky craft" so we're having tons of fun around here!
These little monsters were so fun to make. I got out the old "craft basket" filled with all kinds of random doodads for gluing projects! It was a bit messy (aka we had sequins all over the floor after the craft explosion) but they came out so adorable. We hung them up on the pantry door and Millie loves to point at them and say "Cute Monsters!"
What you Need
How To
Trace hands with a pen and cut out the shape.
Write the name and date on the back (where the tracing line shows) and flip over.
Let your kids pick what side the hand will face (fingers up or down).
Start with eyes and then decorate as you wish.
Make sure to add a mouth to complete the face!
Hang up and enjoy!
PS: I try to save all our art supplies here in this folder and you can see other art projects here! Happy crafting!