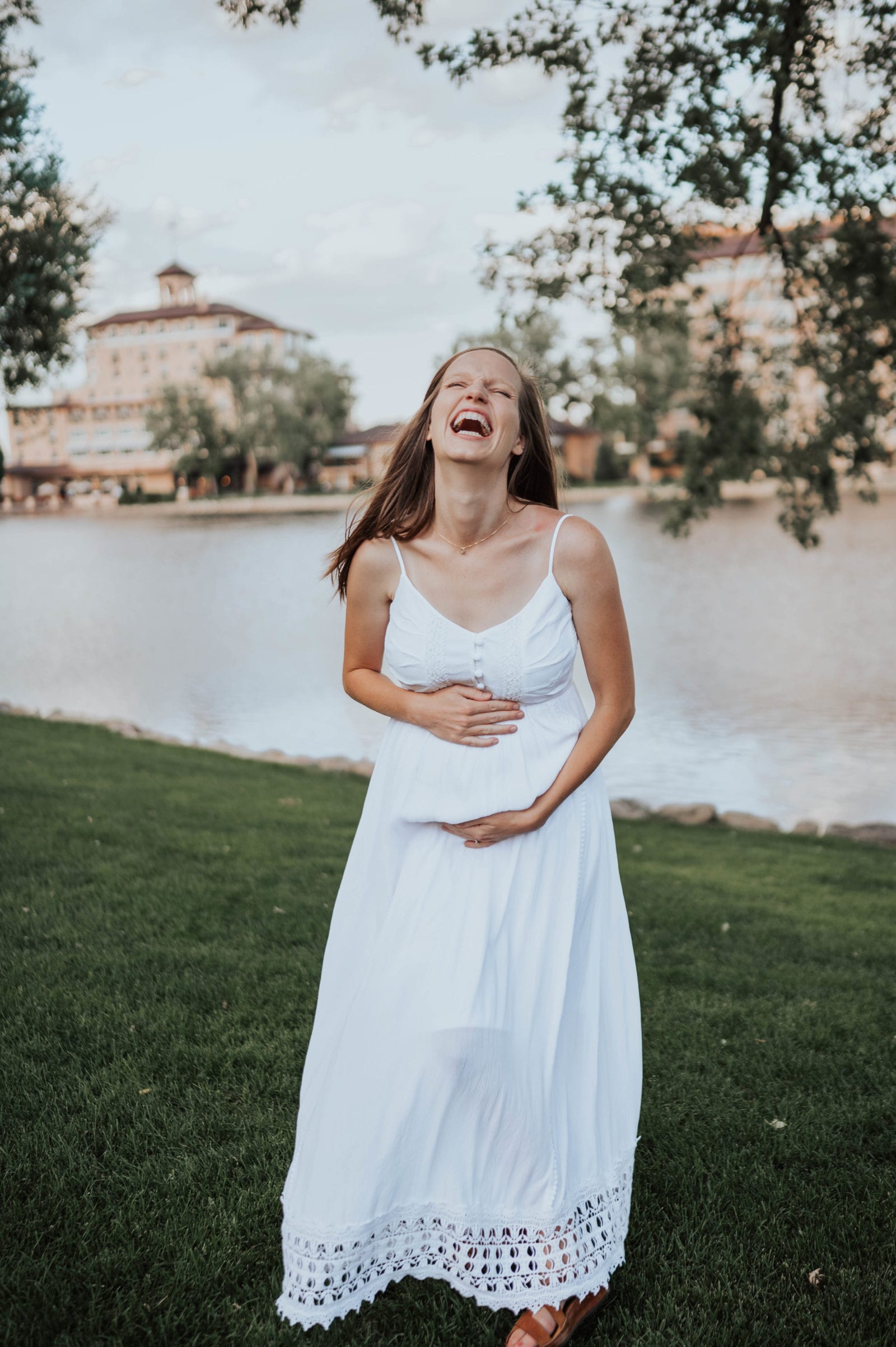 On Sunday (August 18th) we celebrated our 7th anniversary. I feel oddly guilty that I didn't get this post up on that exact date. I used to be super on top of the "day of" posts and special annual date posts but since having Hilde here with us, I'm never on time with anything. Even the phone photo was days late to Instagram and really not hard to post at all! hah.
I told Bruce that I felt guilty that I didn't edit these photos and post after we got home from our date that night. Or at least the next day. Instead we relieved our babysitter and finished Stranger Things. I'm unsure what was on the calendar for Monday (I'd have to go back and look at it) but I didn't get anytime to get my laptop out. And now here it is on Thursday (after Hilde's birthday that still hasn't been posted about) that I am getting to it. Bruce quickly told me to shed that guilt fast. No one cares that my anniversary post was not posted on August 18th except me. And if I felt like it, I could always change the post date on this post to be just so (which is another thing I feel guilty about… since I isn't actually initially publish it that day 😉 It's an honesty thing! haha)
So here I am with a late post about my anniversary. I didn't have enough planning ahead to schedule it for the exact day and I didn't make time to do it on our personal holiday. And it's okay. Showing up in my physical life is more important than showing up here. While I love you guys so much, my family will always come first.
Another holiday with back-to-back baby bumps! Two birthdays in a row, two summers, and now two anniversaries. That is the funny thing about having kids 1.5 years apart. Everything is dejavu (including another pregnant trip to Disney!) We went to Ristorante Del Lago at the Broadmoor for dinner. We love walking around the Broadmoor and have been to several of the resteraunts on property but not all of them! We have been eyeing this one for years and finally just made a reservation!
We sat at our table with his cocktail, my mocktail, and a basket of bread talking about where we have come from over the past 7 years and where we are going. We've got some big changes coming up (hello baby #2 and another exciting project that hasn't been announced just yet) and it is fun to still dream and plan together after all these years. We feed off each other and our skills complement each other so well. And all that has happened these past years – the good and the hard. The Lord has been so faithful and it is so beautiful to be standing on the other side of some of our biggest challenges and seeing how He has worked in us and through us!
I wore my new favorite fancy maternity dress! I have been using a lot of my old maternity items but got a couple new ones for this season because wearing the same 6 outfits can get a little old fast 😉 I have been turning to this one multiple times already this summer and will be bringing it to Florida too! I also made Bruce take photos of me spinning in my dress because is it really a fancy, anniversary dinner if you don't take outfit photos?! LOL! Shop the dress HERE.
And because I like documenting things each year, here are all our anniversary posts if you are feeling mushy: One, Two, Three, Four, Five, and Six!