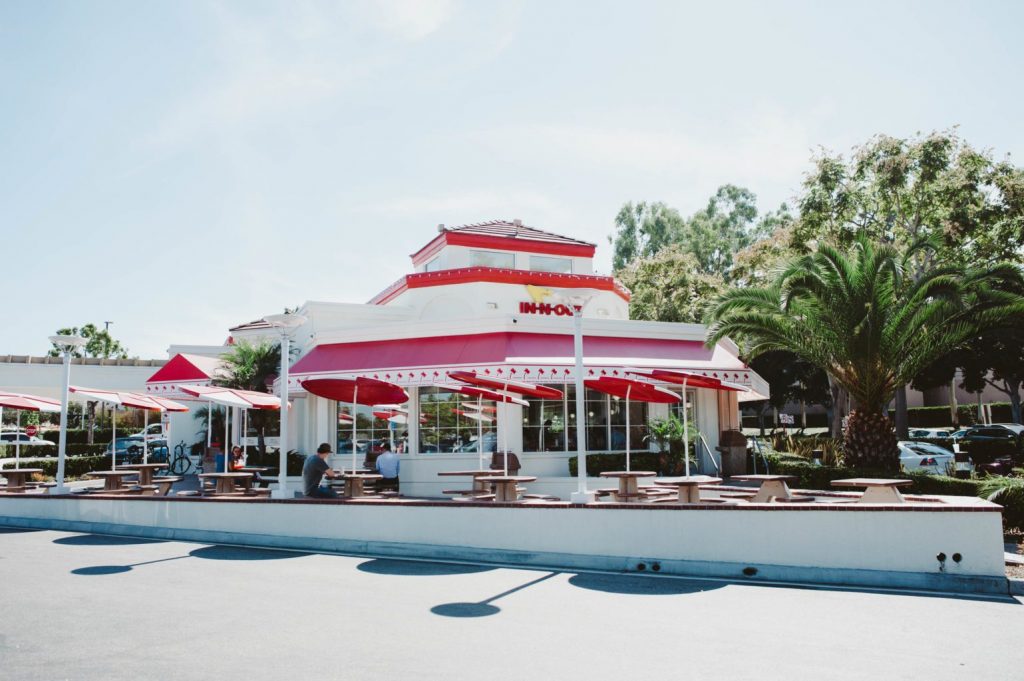 I'm finally getting up the last post of our California trip up. Yay me! We started to plan one when Blake & Sarah kept telling us they wanted to go to Disneyland and telling us we should join. Here is the thing, if people invite us to Disney we always end up going. So if you want someone to go to Disney with you, just ask us!
We went to October last year and loved it so we were pretty excited to go back. We picked an airbnb in Newport Beach just like we did last year. We loved the smaller town feel and the quieter beaches. It is also so pretty there. We made our way to several In-N-Outs so that we could stock up on non-Colorado food. We have a rule that you can't eat at any restaurant that you have back at home – we are out here to make memories not do what we do at home all the time. haha.
Two of our days were at Disneyland ( Disneyland Day #1 & Disneyland Day #2) And we spent the other two beach hopping & hanging out around LA. It was a short extended weekend (that sounds funny to say) so it went by super quickly. But we did it that way so we would all have enough days and Chris & Julie (who are still in college) could come on their fall break! It turned into a sibling trip but we missed Becca & Matt who were going to Kenya and couldn't swing both. Boo.
But we had a great time! Like always, here are the rest of my snapshots from this trip! Enjoy!
PS: We all were rocking our August Ink shirts at some point! We LOVE August Ink!!
OUR OTHER LA ADVENTURES: