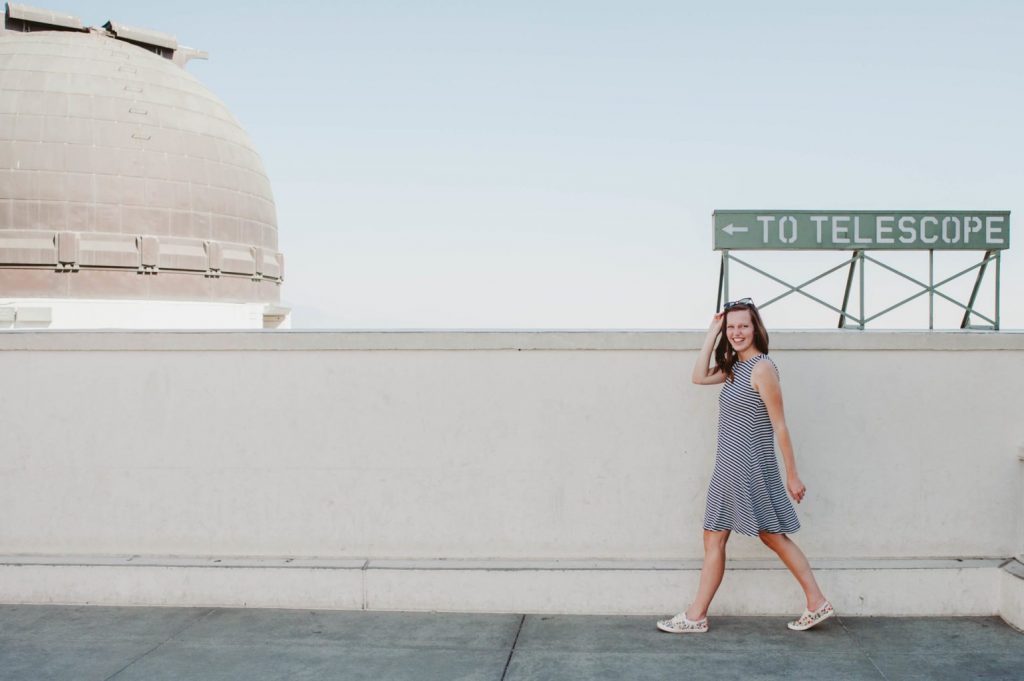 LOCATION: Griffith's Observatory
OUTFIT DETAILS: Riffle Paper Co Keds || Jersey Swing Dress || Toms Sunglasses
When we went to California with my family in 2012 for Christmas we went to Griffith's Observatory. I loved it. I loved the astronomy. I loved the view. and I loved the aesthetics. When we went back last year, we didn't make it to Griffith's – we simply didn't have the time. Then La La Land came out and reminded me how magical it was. So this year I pulled the big sister card and added it to our itinerary. haha!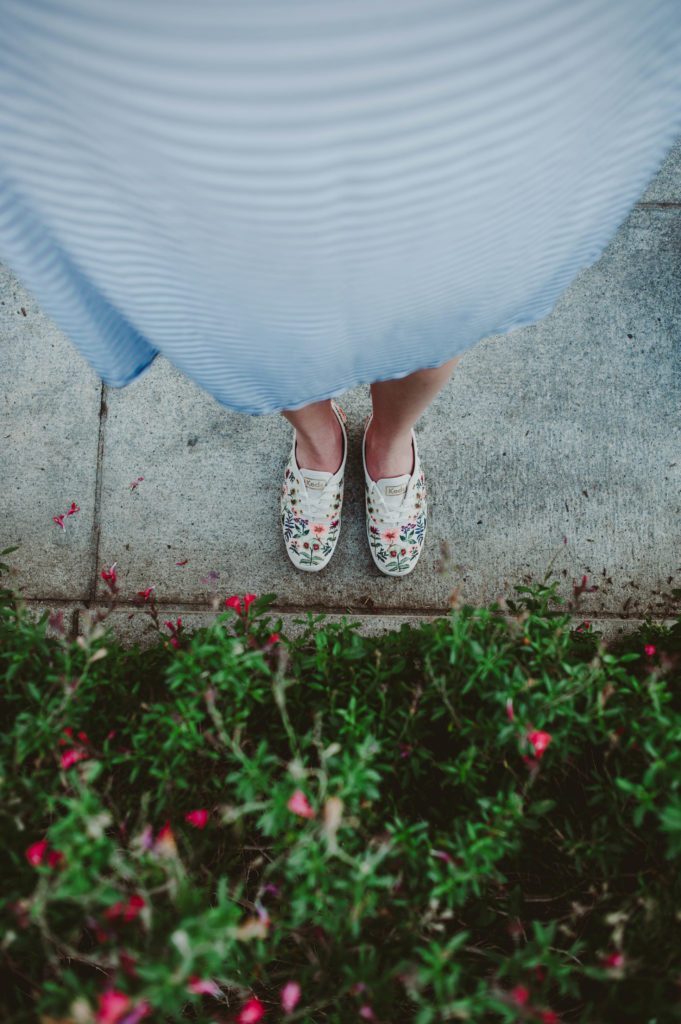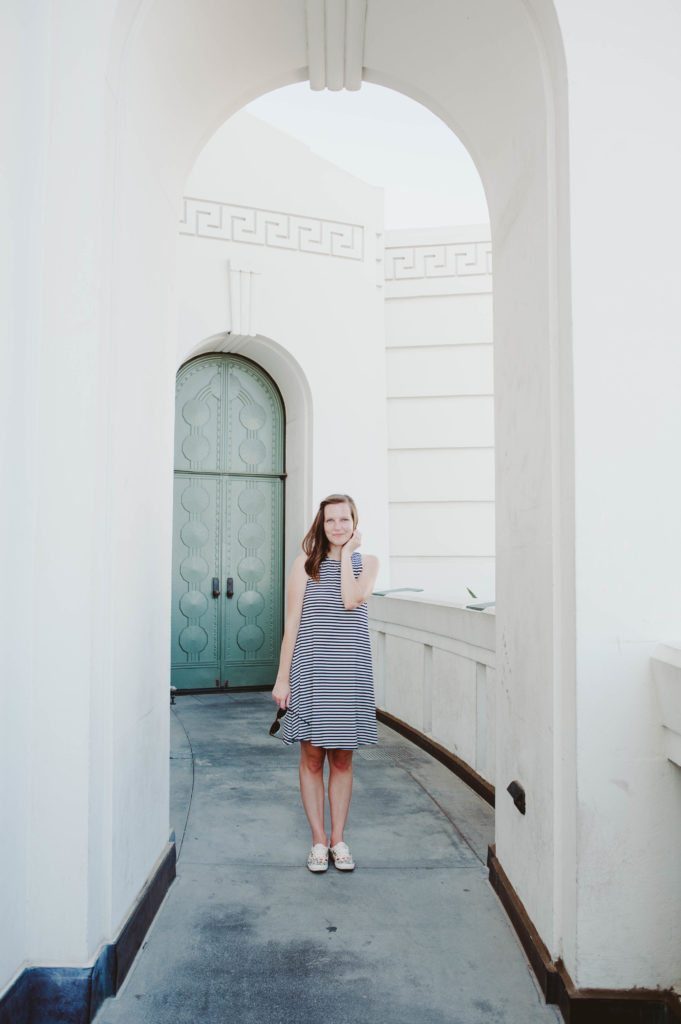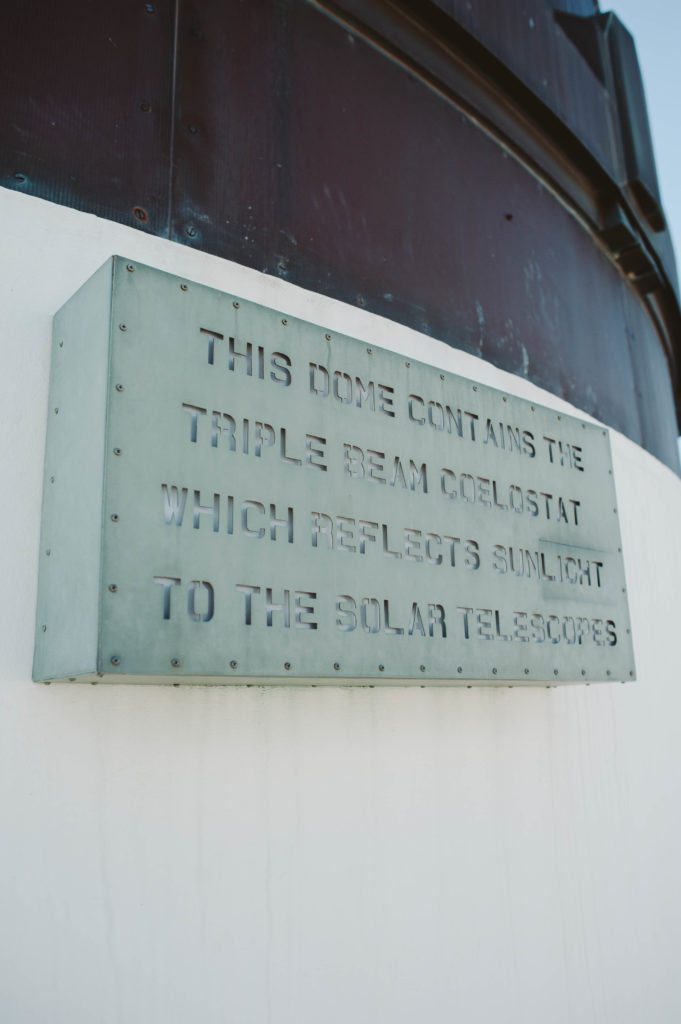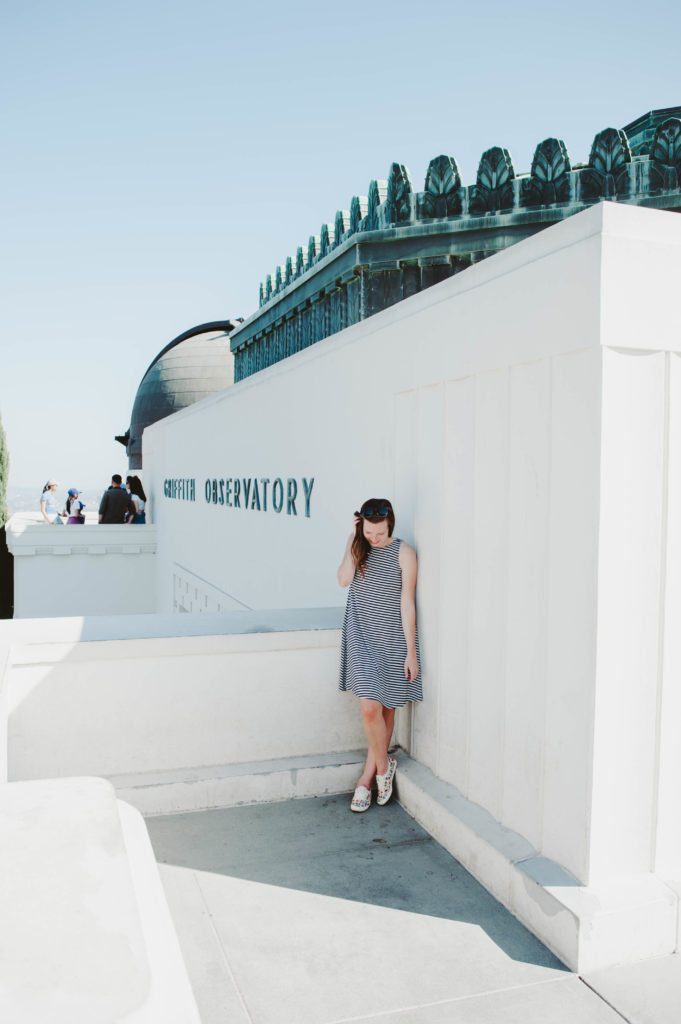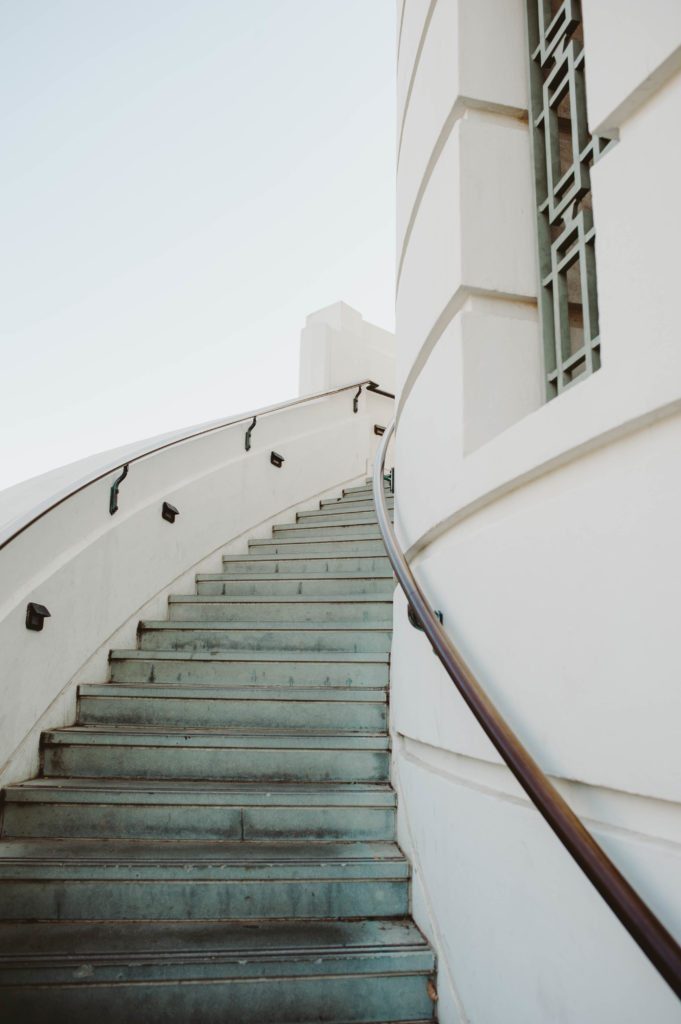 We flew into LA at 11 am so by the time we had our rental car, it was lunch time. We obviously hit up In-N-Out on the way to spend the afternoon at Griffith's. The traffic is crazy around Griffith's Observatory (or really anywhere in LA) so we parked at the bottom where there were open spots and hiked up. It felt so good to be hiking around after flying in an airplane all morning and then driving in LA traffic.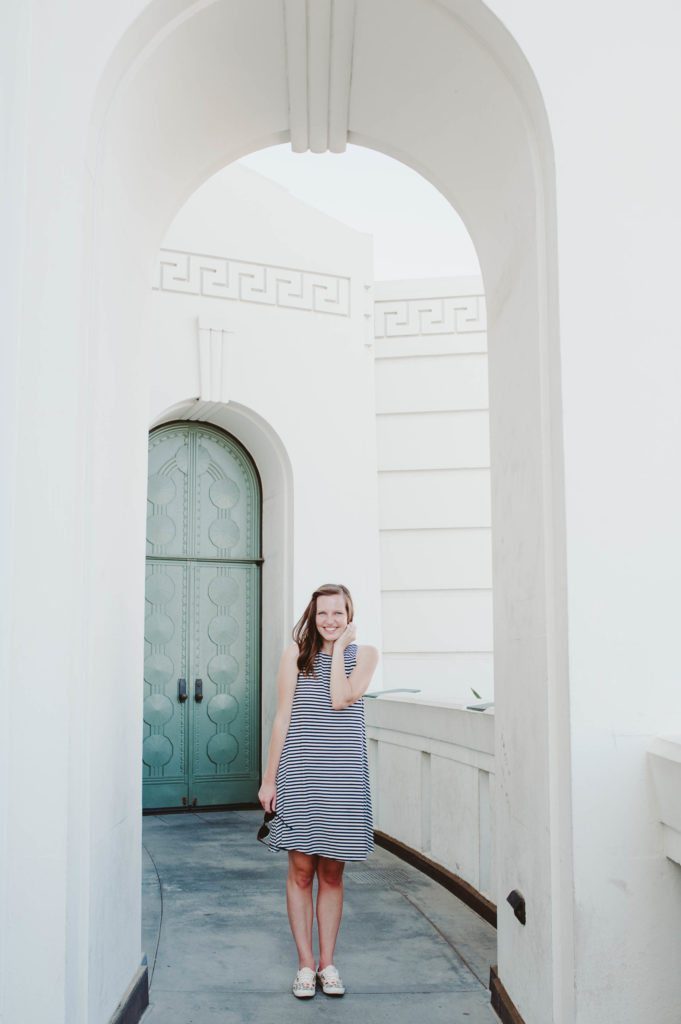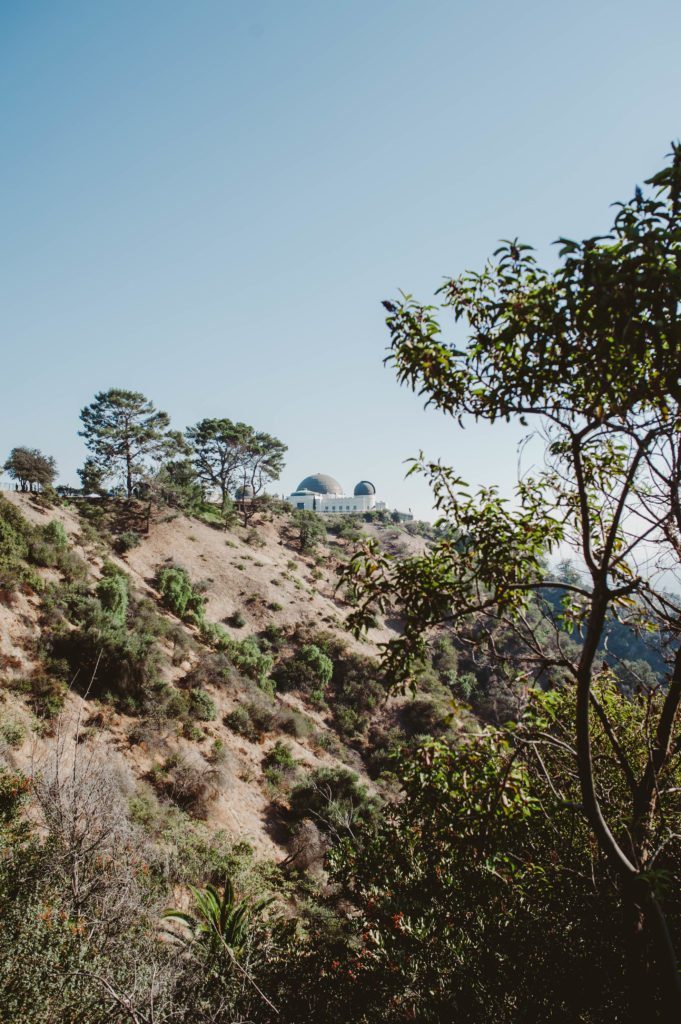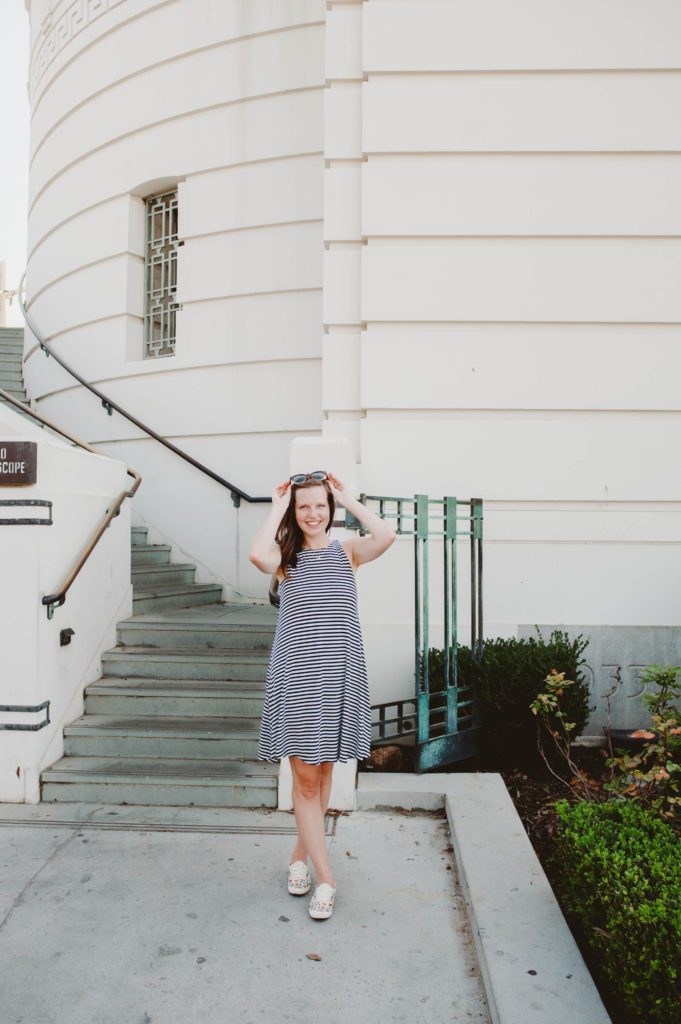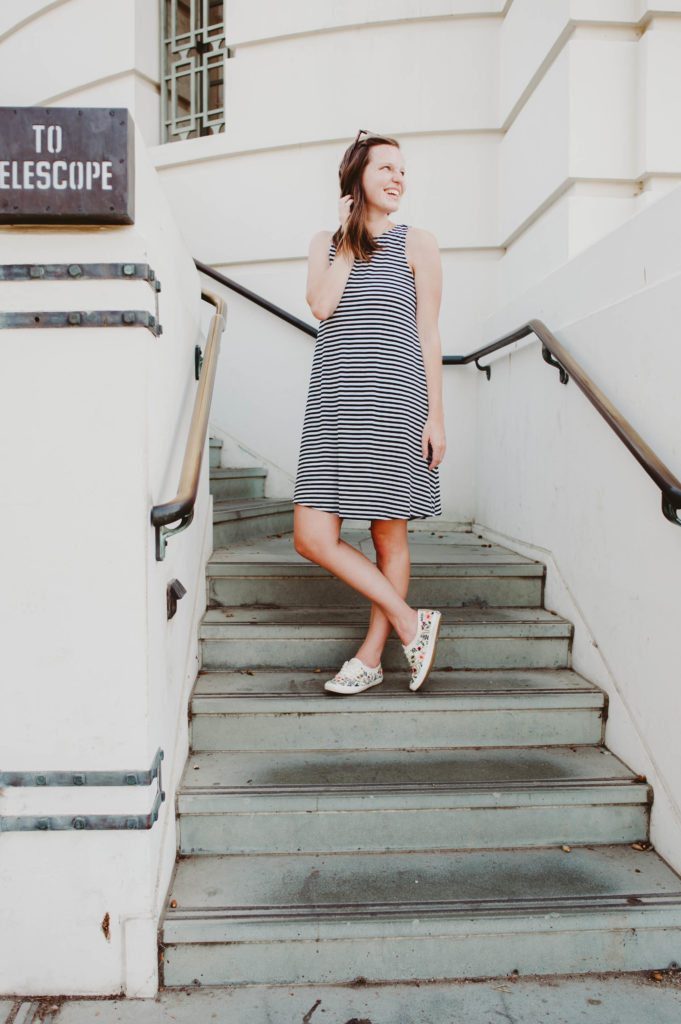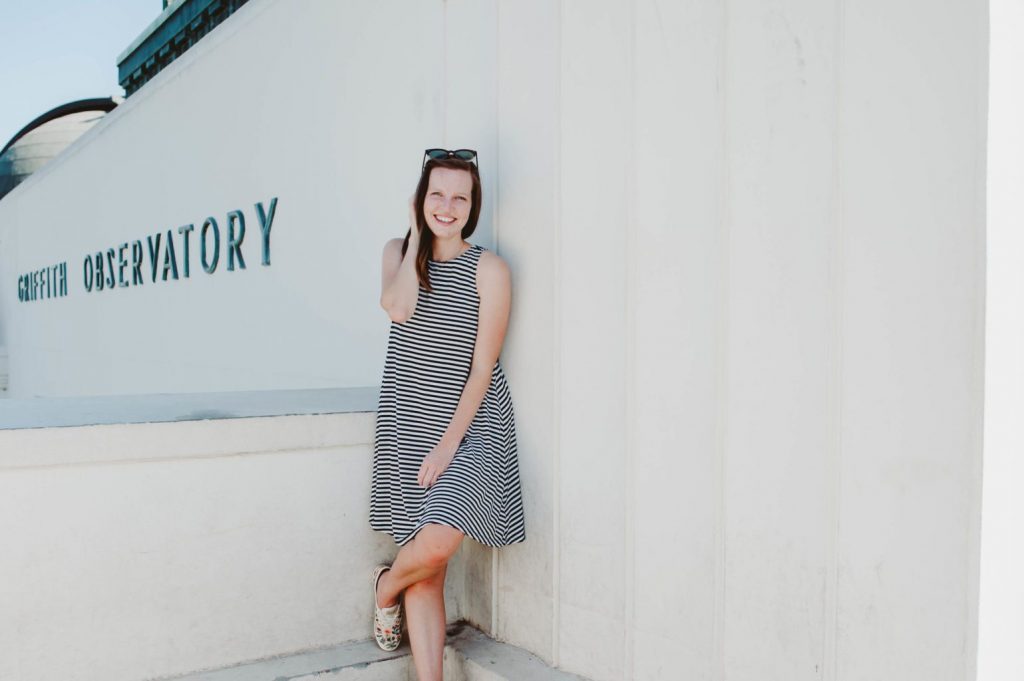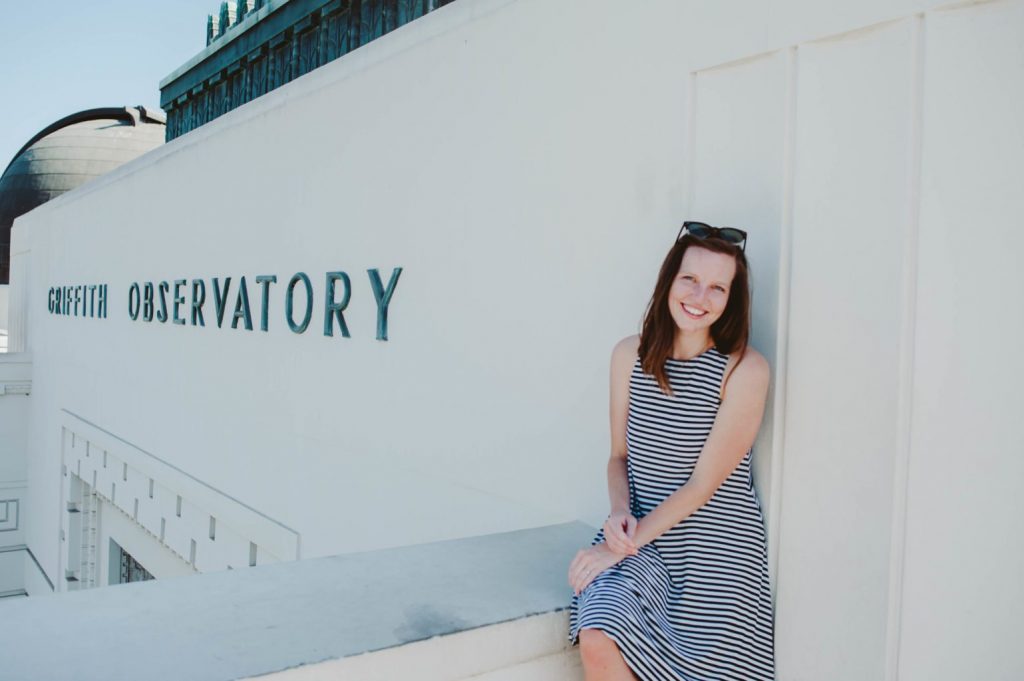 Because it was a travel day, I knew I needed to wear something comfortable but also something cute for the rest of the day that we were out. We also were going from cooler Colorado to hot California (we went during a HEAT WAVE!) I wore my flowy Old Navy dress with my adorable Rifle Paper Co Keds!! They are almost too cute to wear!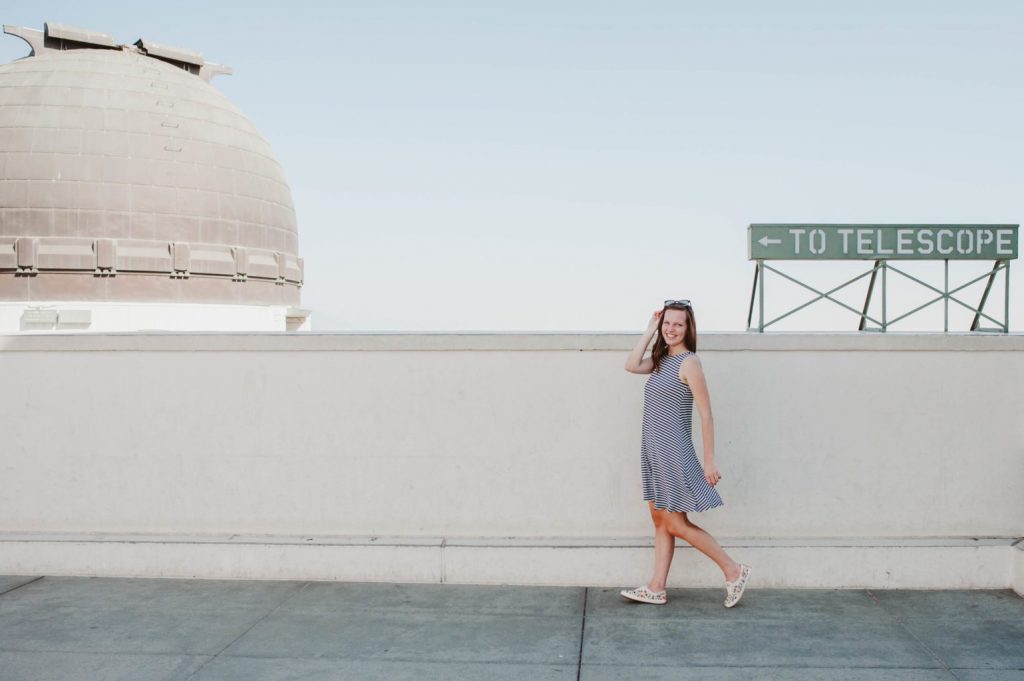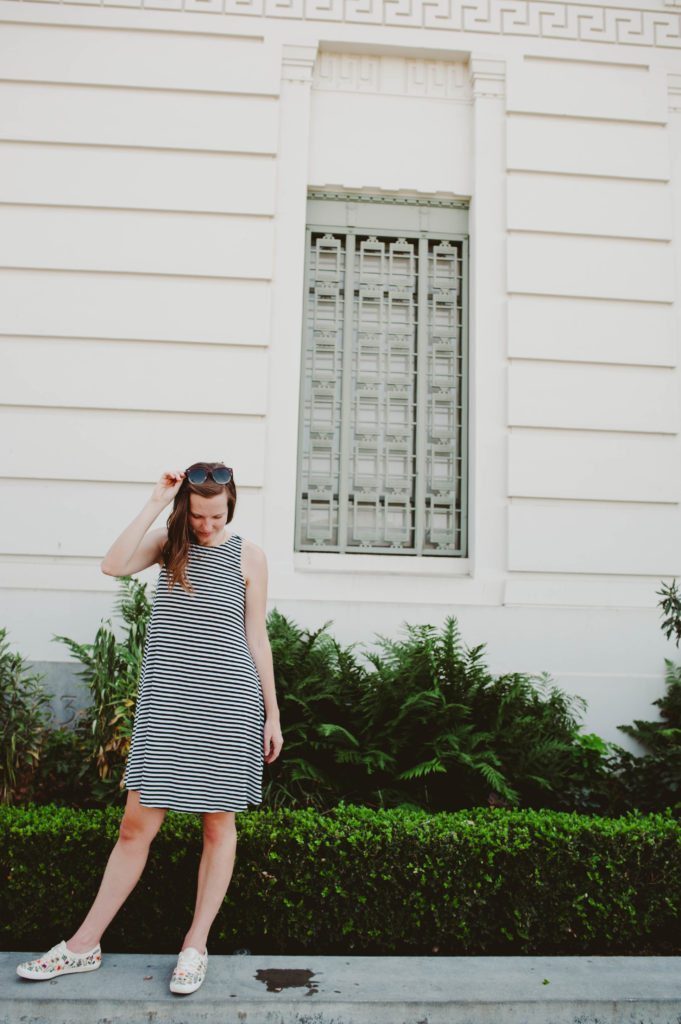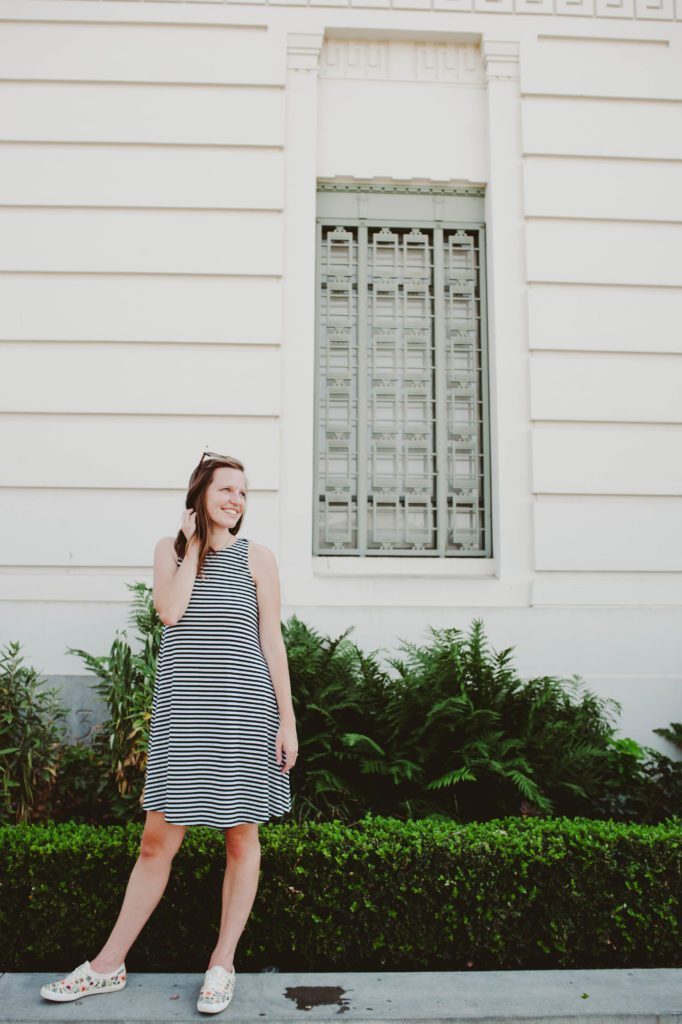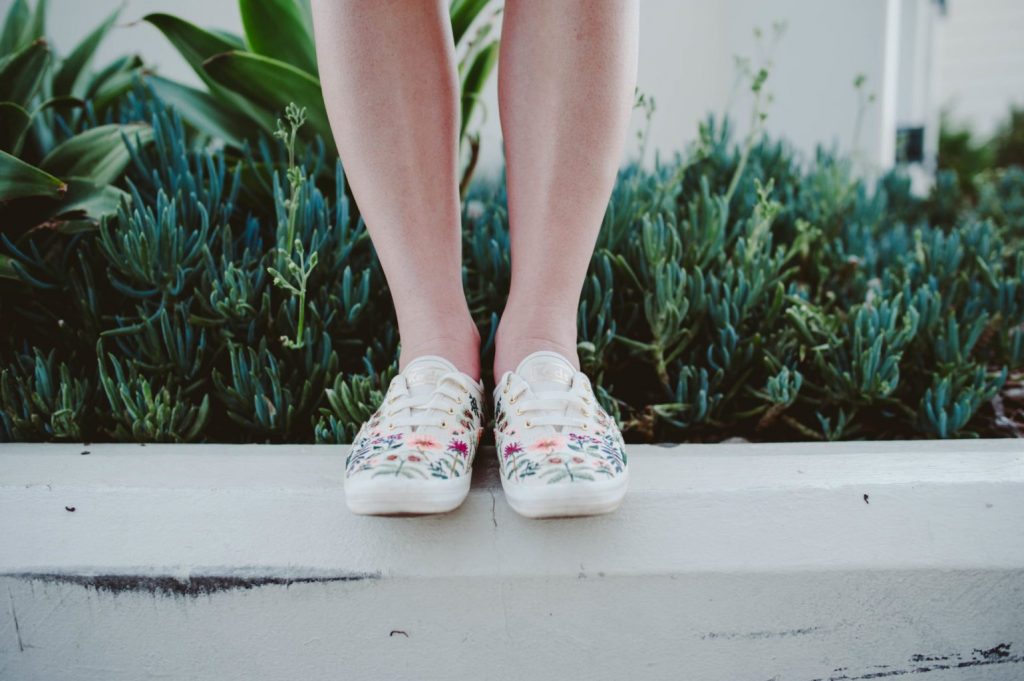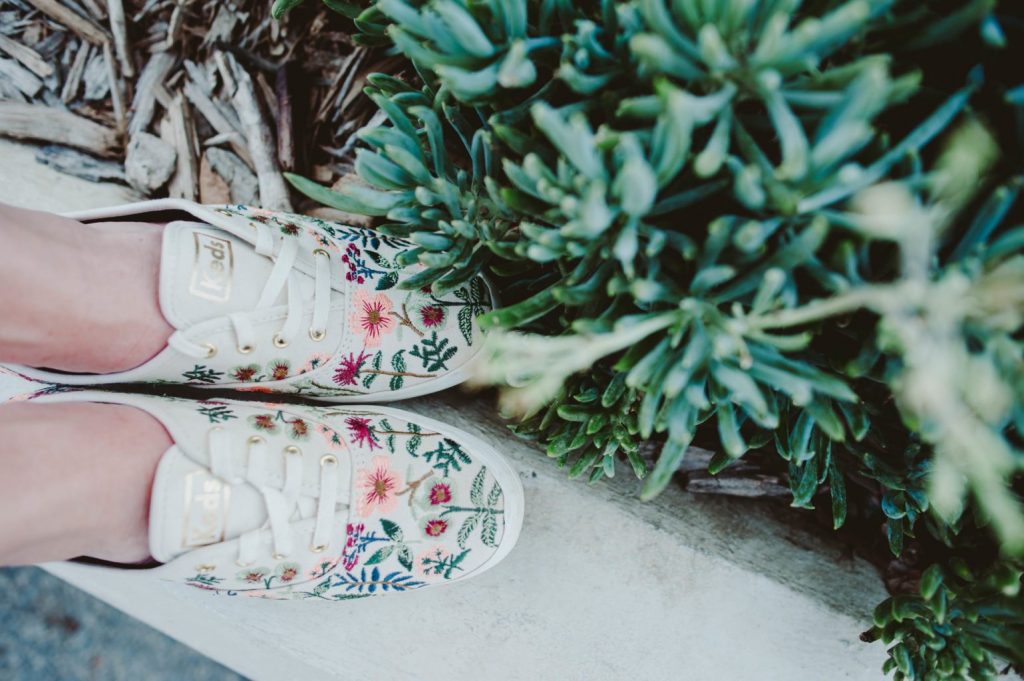 If you have not been to Griffith's Observatory yet you need to add it to your list! Not only are there so many fun picture ops but the inside is a beautiful museum that you can explore! The best thing is that it is all free!! So really if you are visiting the LA area you cannot afford not to 😉