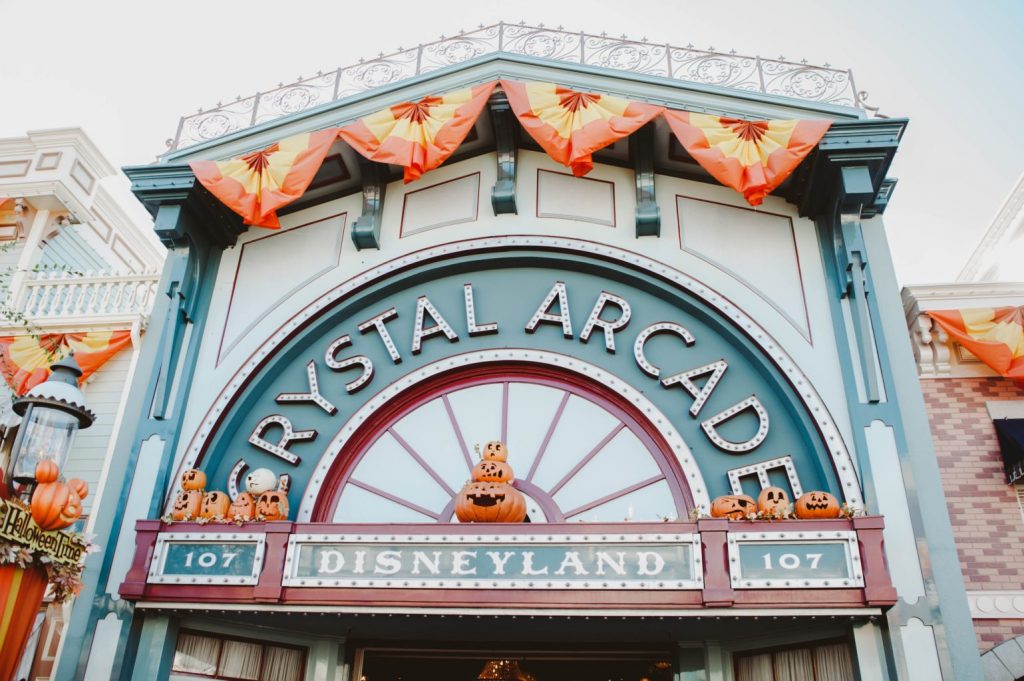 I've started taking my camera to Disney last year so now we are starting a collection of photos on the blog. It is no hidden thing that we love Disney and somehow keep finding ourselves in Disney each year. This October we made our way back to California for a Disney adventure (see last October Disney.) It turned into a little sibling trip without Becca & Matt (we miss you guys!!) who were going to Kenya instead (good choice!) We happened to go to LA in the middle of a heat wave …. it was so darn hot!
If you haven't been to Disney yet, add it to your list. It is truly incredible. Everything they do is magic – like making waiting in line fun and having bands start playing in the middle of the plaza! This year we went for two days because one day isn't enough to do both parks. Heck, we still felt rushed with two days!!
We went to Downtown Disney the night before for food and shopping – I really wanted to get this Disneyland t-shirt to wear in the parks!! haha. We all ended up grabbing swag to wear that day! We got a park hopper pass to that we could do both parks both days. Day one was a combination of Disneyland and California Adventure – both parks are musts! I'm also obsessed with anything Mickey shaped hence the Pretzel and the Ice Cream!
I also need to talk about the New Guardians of the Galaxy ride! We were all looking forward to the reskining of a fan favorite (the Tower of Terror) and nervous that it might not beat out its predecessor. We love the Tower of Terror and even have a family joke "but the Children love the Tower!" (taken from Elf) when we were in California for Christmas 2012. But we also love the Guardians of the Galaxy for obvious reasons. The new ride was SOOOO fun! It went from a scary/ creepy ride based of the Twilight Zone to a really fun/ musical ride like Guardians! I don't want to give much away but it is just a lot of fun – you laugh scream the whole time! Also, they have a day time version of the ride and a nighttime one. That is SUPER fun and we did both…. Monsters After Dark has to be my favorite version if we are picking! Time moves on and things have to change and I am not mad about this change one bit!