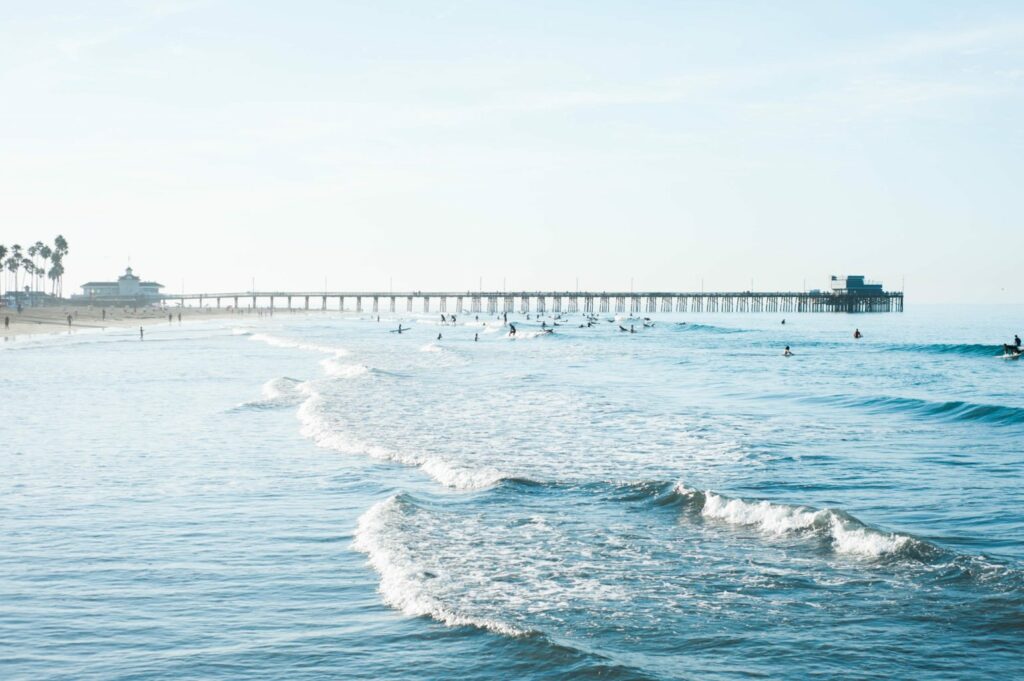 Our time in California was too short – five days can fly by so quickly. We stayed in the LA area the entire time because there was so much to do in that area. While we were planning, we thought about flying into LA and then flying out of San Francisco making the drive in our rental car up the coast but we just couldn't fit it in and didn't want to feel like we were rushing too much. All that to say, our trip left us hungering for more. More California trips are now on our travel list – San Francisco, wine country, the Redwoods, Joshua Tree, and just really all over the map!
We did the big all day things like Disney & Harry Potter World. But we also just hung out. We walked along the beach listening to the roar of the ocean, finding seashells, taking pictures. We went out for ice cream late in the night (at a really cool place called Creamistry where they turn cream into ice cream right in front of your eyes) and made multiple trips to In-N-Out. We joked as we quickly started talking like Californians "we just took the 5, to the 105, to the 10 to get here!" and we found local breakfast places & fresh coffee. We walked a lot, drove a lot, talked a lot, and enjoyed all the newness of a new place.
One of the reasons we made the trip in the first place was because a great childhood friend of mine was getting married and we really wanted to be there to celebrate with her. Andrew & Anica had such a beautiful wedding and we were so grateful to be invited to take part in it! We are so excited for the plans the Lord has for them as a couple as they walk into the future! It is hard having friends all over the world but it is so good too. Friendship that lasts even over distances is really something special and I am thankful for that gift!
PS: So many of you keep asking me where my travel bags are from! I picked them up at Walls Need Love and I love them!
OUR SO CAL ADVENTURES: