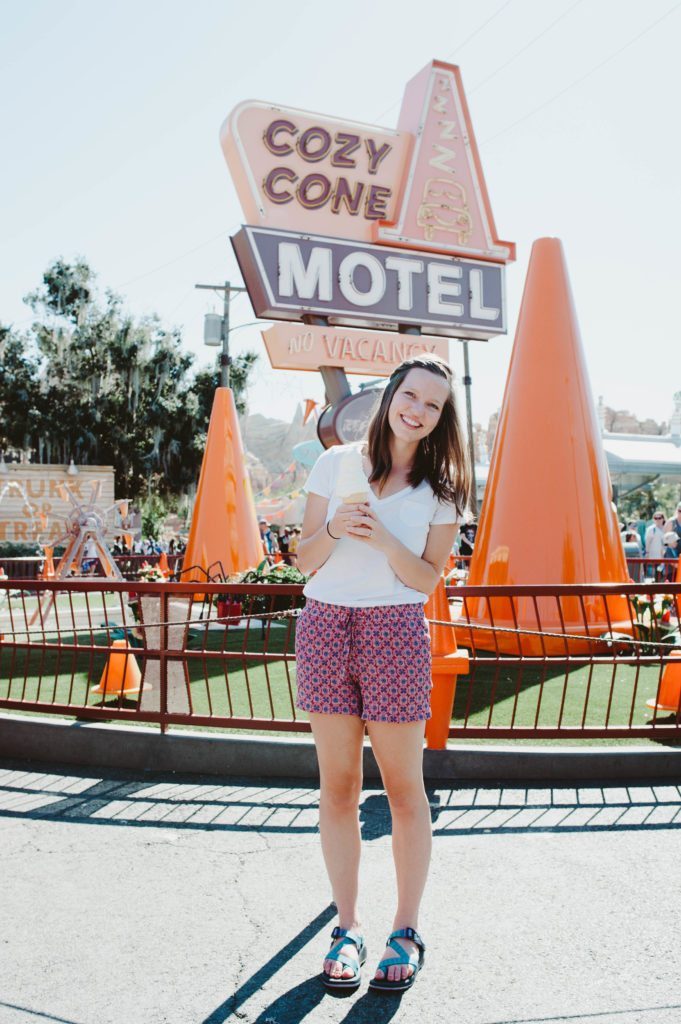 Disneyland Day Two – and we are still running around the parks like crazy people! haha. Looking through these pictures most of them are from waiting in line or eating food because those are the only two times we really slowed down at all! A Disney World trip allows for more downtime but two days at Disneyland does not as much. Especially when you are hanging out with your younger, more youthful, baby siblings!
It was also HOT HOT HOT. The ice cream we ate at the Cozy Cone was essential to our survival. As were the Mickey beignets – we take our Mickey shaped food seriously.
PS: Did you miss Day #1!?! Oh no, you read them out of order – everything is ruined! 😉 JK. But you should see the rest here!