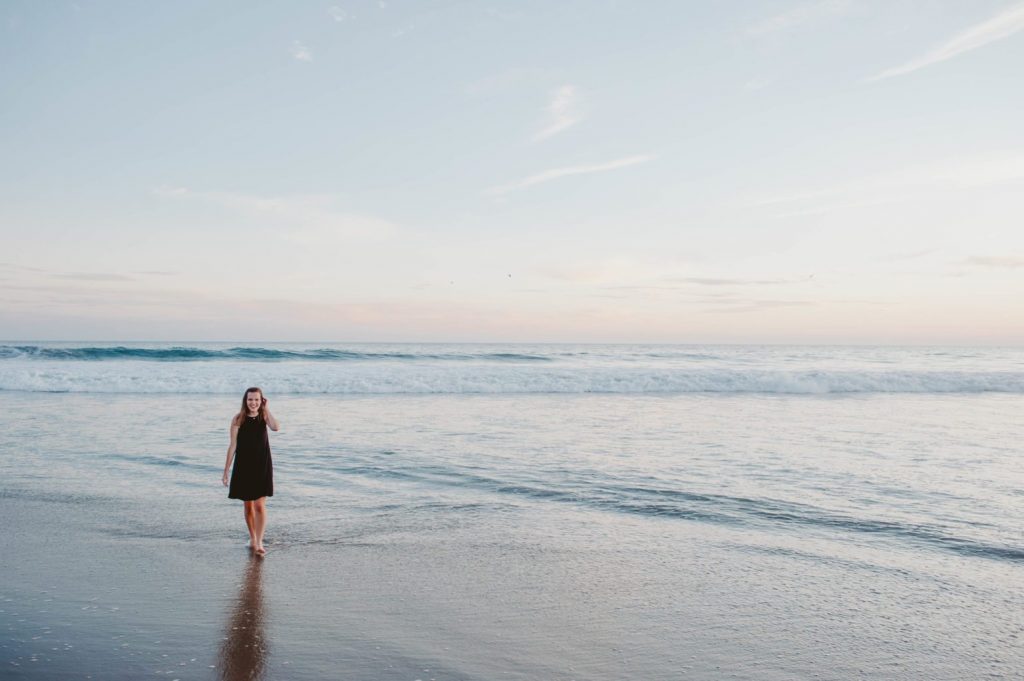 LOCATION: Newport Beach, CA
OUTFIT DETAILS: Jersey Swing Dress || Hope on a Rope Wave Necklace
I'll be honest. I am a huge fan of my Colorado sunsets. The way the sun disappears behind Pikes Peak at the end of the day is always magical. But I also am obsessed with West Coast sunsets. I mean the sun setting behind the ocean?!! It's just as sensational! We only had about 4 days in California which ends up going really quickly – especially since two of those were full days in Disney! But being at the beach during sunset was a MUST from me on this trip.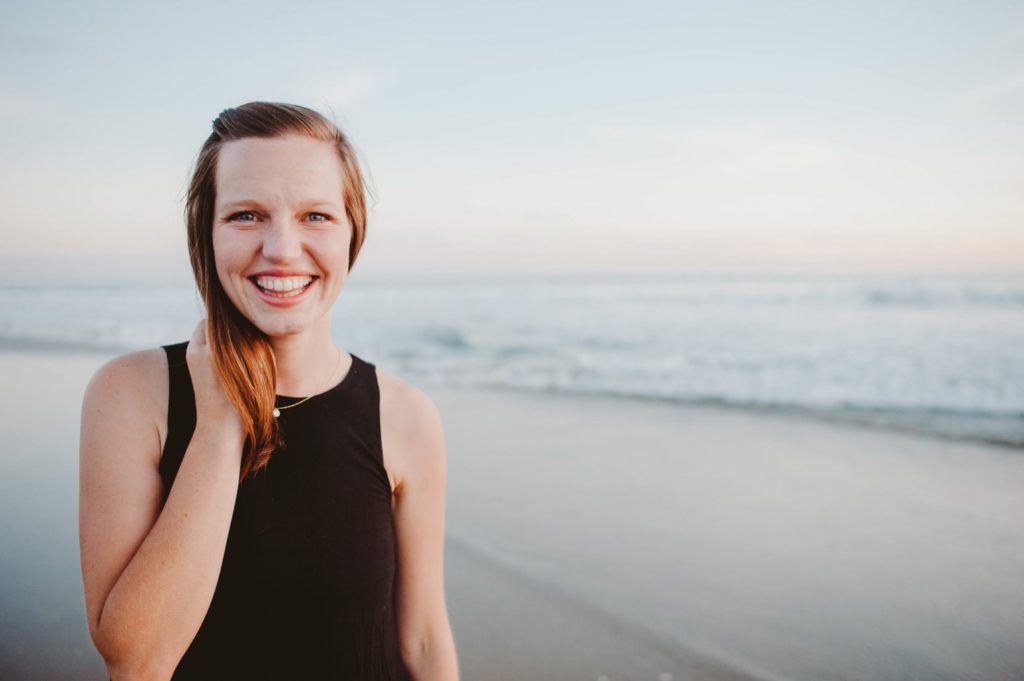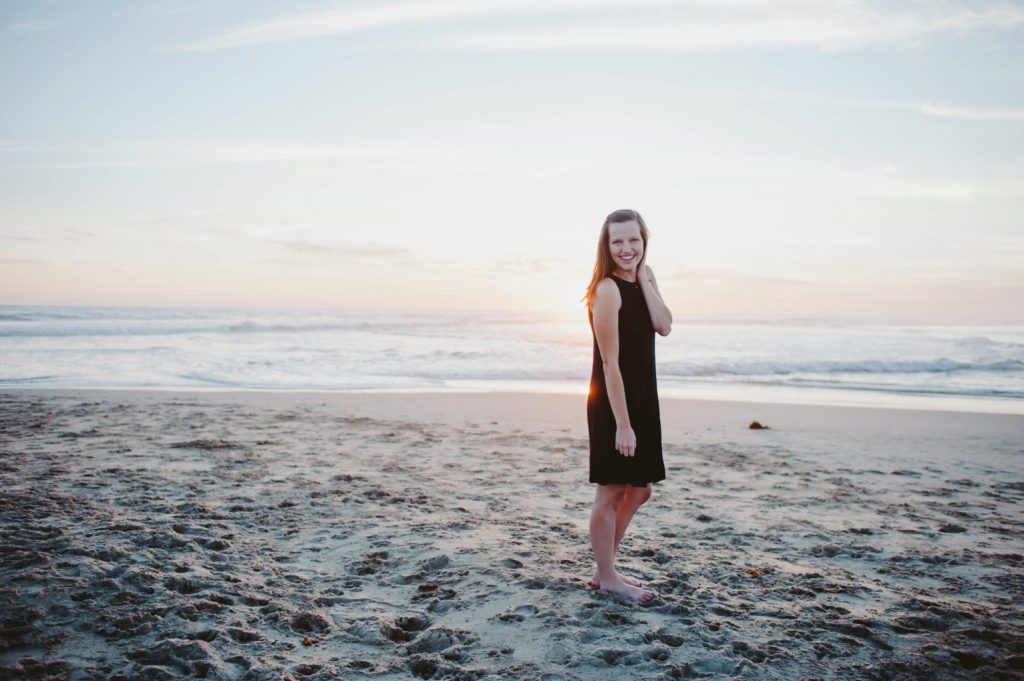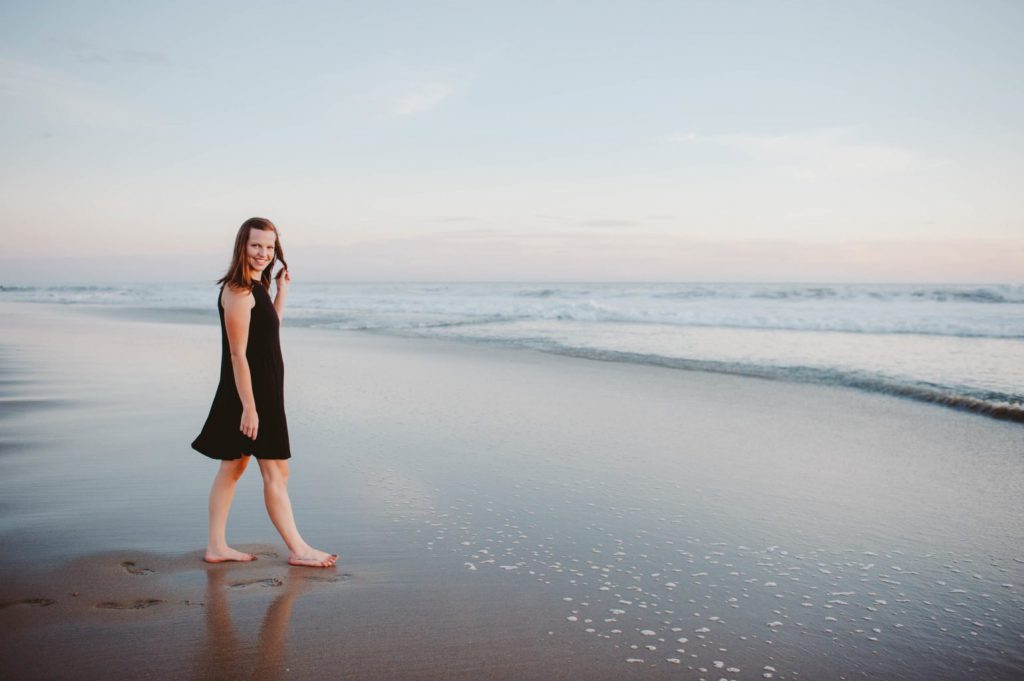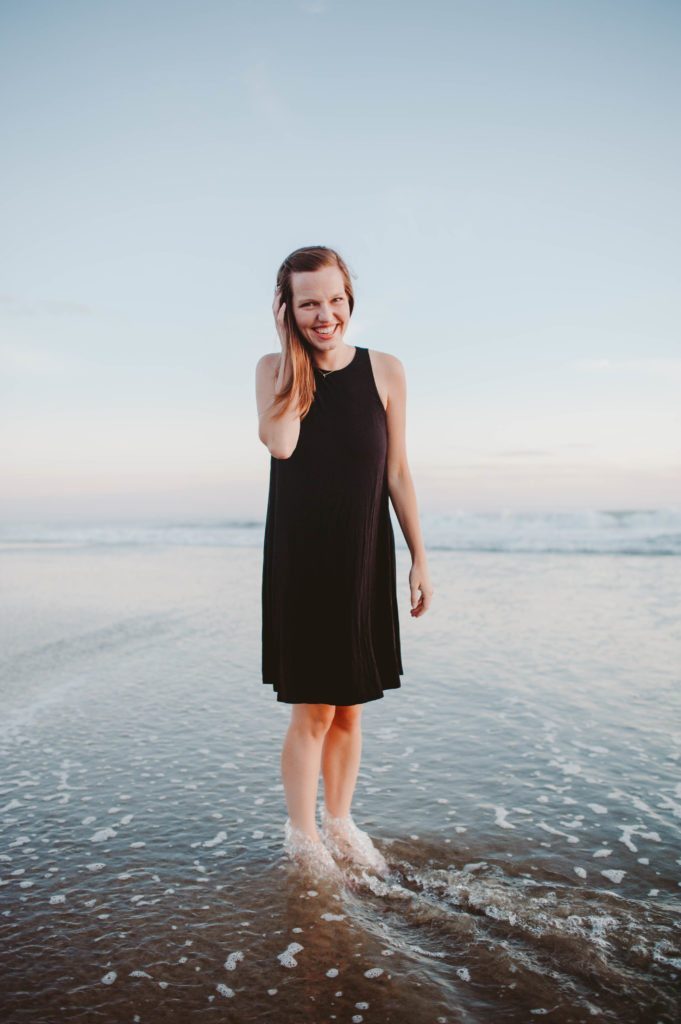 This day we drove down the highway 5 stopping at two beaches on the way so that we could see more of the coast. The airbnb we stayed at was right on the beach so we spent our mornings and our evenings at Newport beach – just a sandy walk from our house! We went back from the day of beaching it to get ready for dinner but walked to the beach before we left to enjoy the entirety of the sunset. We were not the only ones out – several locals were walking their dogs, the surfers were still out catching the last waves, and children were running around. But the rushing waves were louder and we were all watching the sun slowly disappear.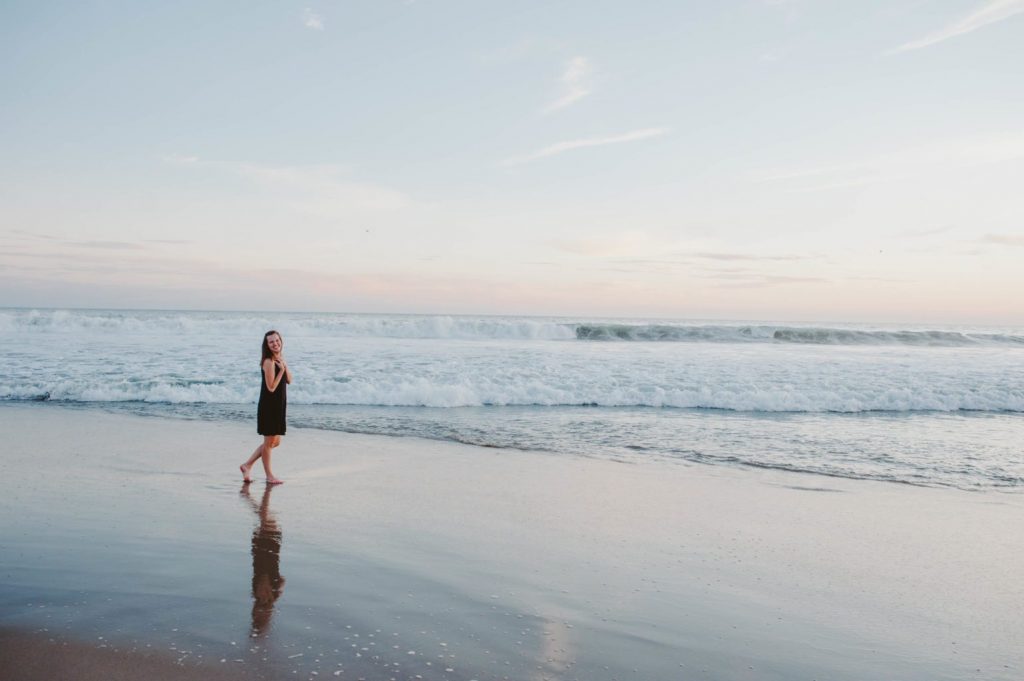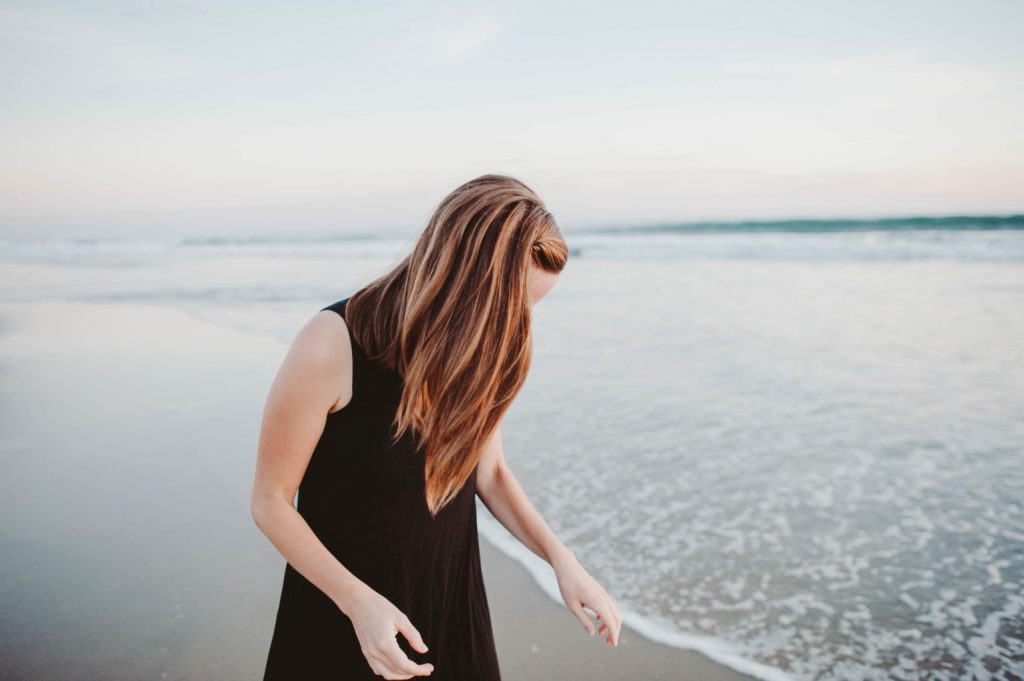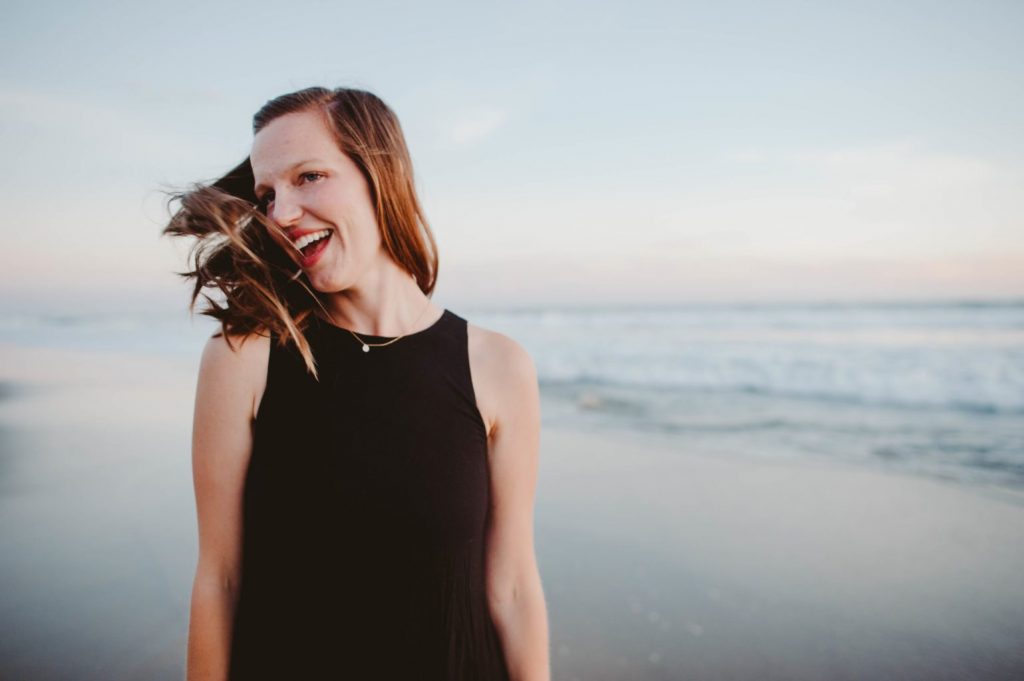 I'm wearing my favorite summer dress from Old Navy. I have this one in black and a stripped one. You can tell it is my favorite because it has three documented blog posts ( #1, #2, #3 ) and countless undocumented wears since I bought them in like June. Buy clothes you wear and you like to wear. That's #1 in my style rule. It was fun to get some more wears out of this dress while we were back in a warmer (read: HOT) climate. Even though I am all about the layering and leggings & sweaters will keep this baby in action into the winter! But enough about the dress – now enjoy the sunset!