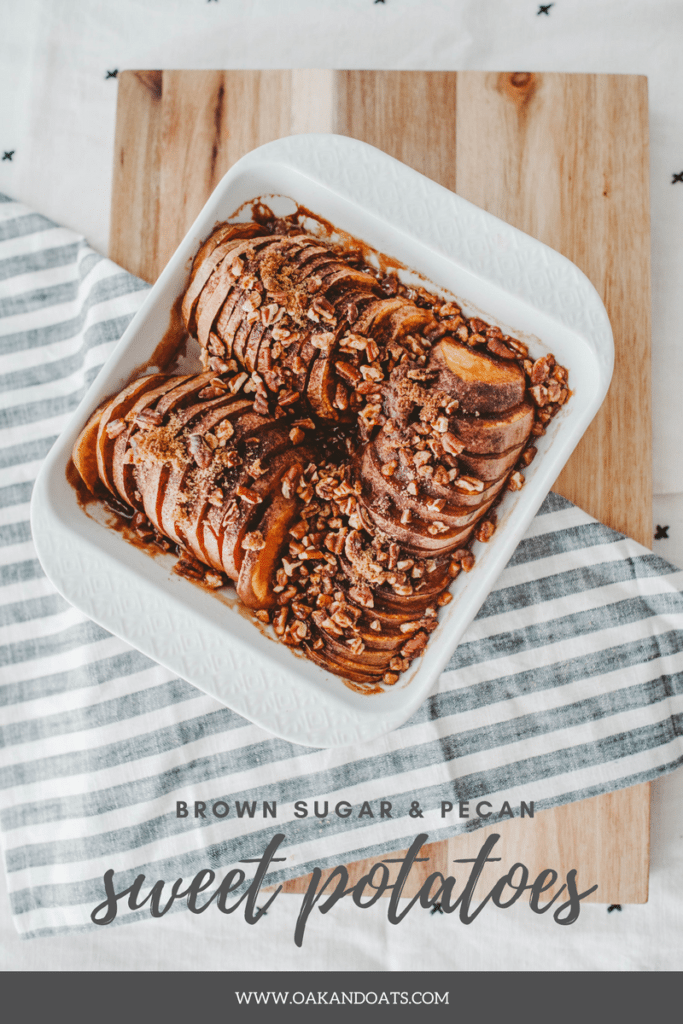 Ask Elizabeth: We grew up with yams as a side dish on Thanksgiving day. This seems to be a family favorite each year. What is your favorite, yams or sweet potatoes? I am looking for a new recipe for this Thanksgiving day!
Funny story, I didn't think I liked sweet potatoes for the longest time. I had tried a sweet potato casserole at a holiday gathering and it was so sweet – too sweet! The marshmallow topping was probably twice the size of the mashed sweet potatoes bellow and and I felt like I was eating a spoonful of brown sugar with each bite. Now, if you like sweet potato casserole there is nothing wrong with you – many people like it! I was just surprised with all the "sweet"-ness and it turned me off from sweet potatoes.
Then I tried them again a couple years ago because I saw a recipe for baked sweet potato chips and I loved them. Add a little olive oil and salt to sweet potatoes and I am all about it! We make a lot of savory potatoes in this house but when this question came up, I set out to make a sweeter dish that would pair well with a Thanksgiving meal! I took what I love about sweet potatoes and switched it into a sweet dish that I could enjoy eating – with less sugar!
As far as if sweet potatoes or yams are my favorite, it turns out that the majority of yams are in the United States are actually mislabeled sweet potatoes. In fact, when I was buying these sweet potatoes for this post the grocery store label said both on the label. So I guess when it comes to Thanksgiving I have to say both since they are almost always one in the same!
Today I want to share with you a new take on sweet potatoes. I'm all about having those traditional foods at Holiday dinners and this is a pretty & super tasty alternative to the classic sweet potato casserole!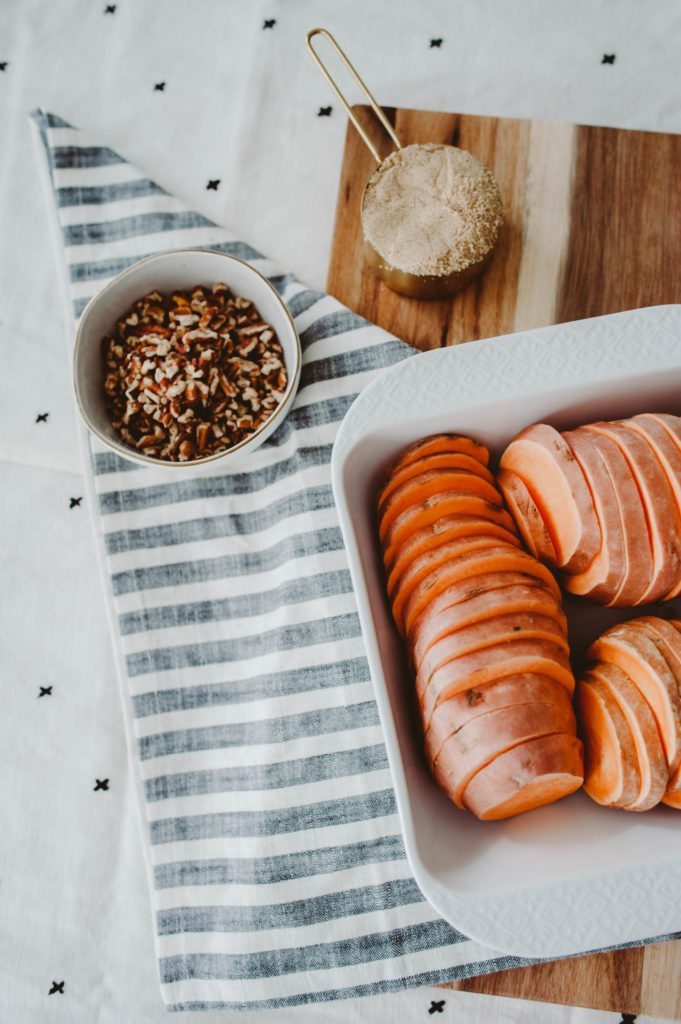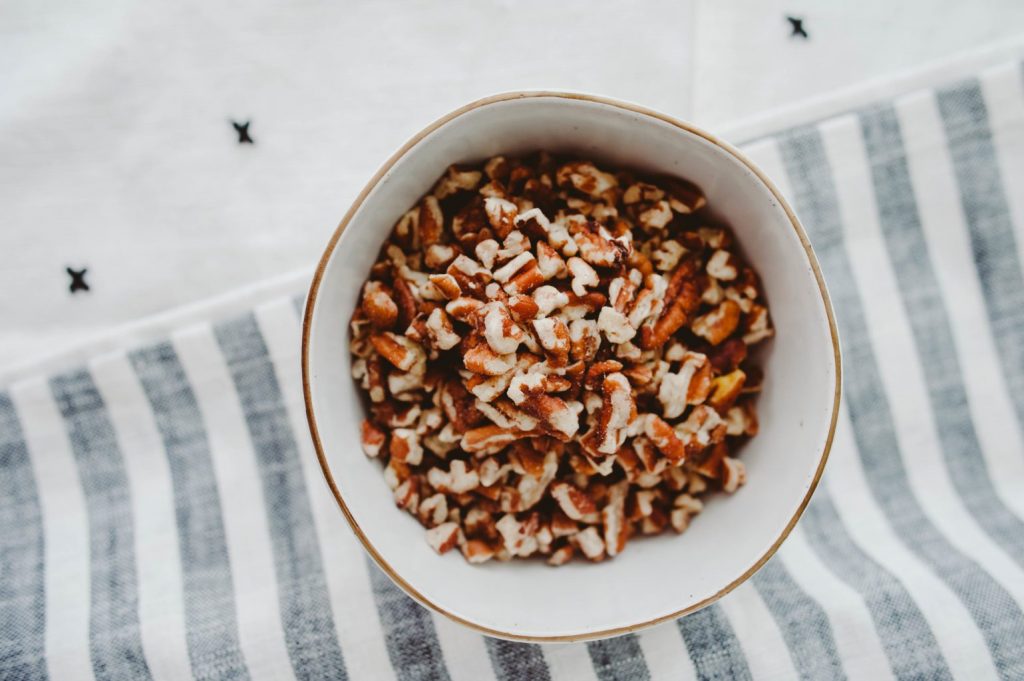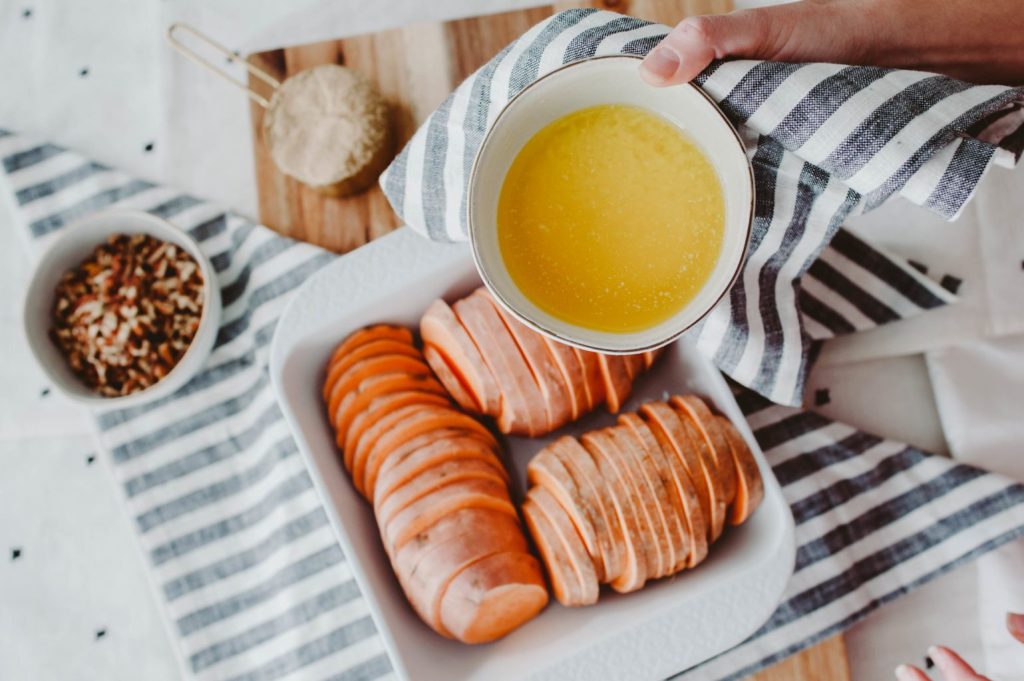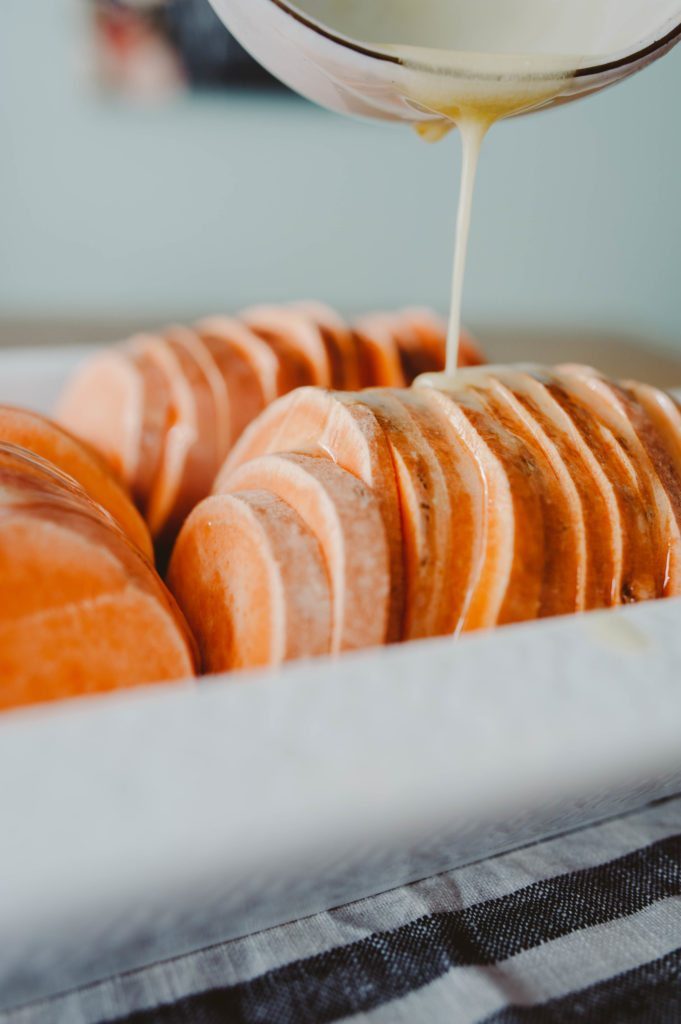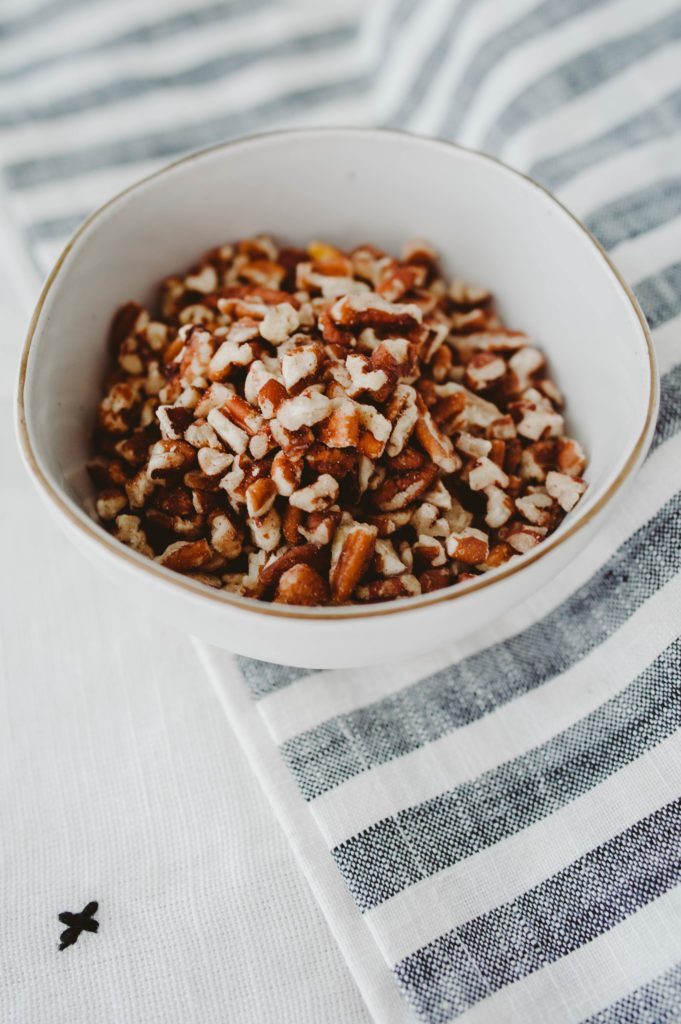 Brown Sugar & Pecan Sweet Potatoes
INFORMATION
20 minutes prep
60 minutes baking
As a side, serves 4-8 people
WHAT YOU NEED
3 Sweet Potatoes
1/8 cup Brown Sugar
1/2 cup Crushed Pecans
1 tsp Cinnamon
1 Stick Salted Butter
HOW TO
Preheat oven to 400 degrees.
Clean & scrub sweet potatoes.
Slice them into thin rounds, leaving off the ends.
Add them to the baking dish.
Melt butter and pour half onto the potatoes.
Bake for 30 minutes.
Mix brown sugar, pecans, and cinnamon together.
Pour the rest of the butter onto the potatoes and add the sugar mixture to the top.
Cover in aluminum foil and bake for 20 minutes.
Remove the aluminum foil and bake for 10 minutes.
ENJOY!