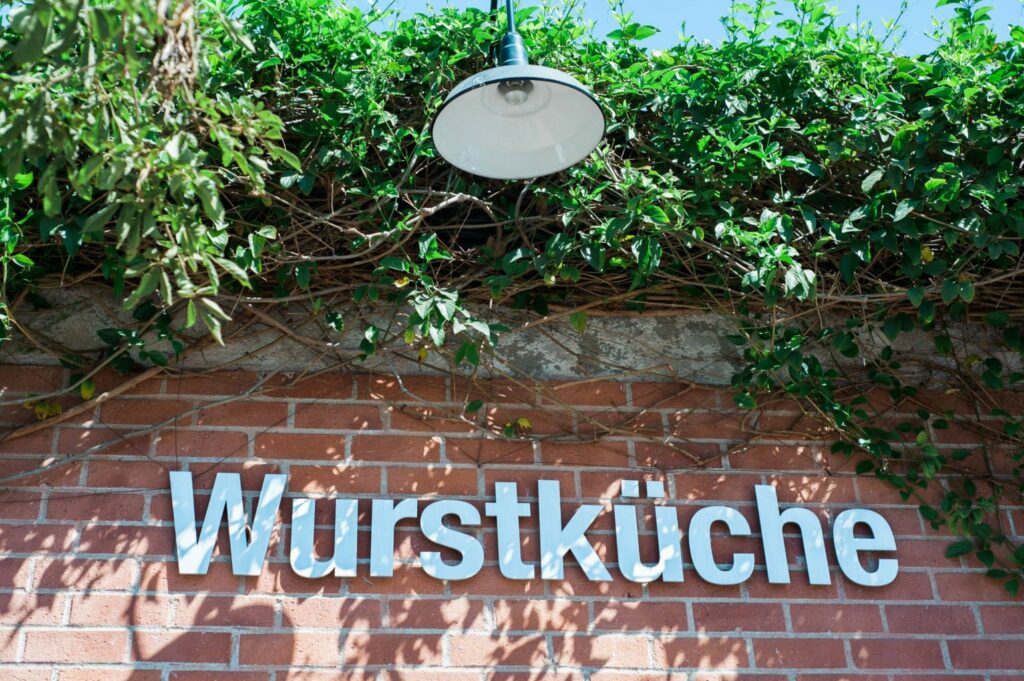 When we knew we had two days open to explore LA, we connected with the people at Journy and let their local guides tell us where to go (side note: This is a really fun app for new places!!!) The Arts District in LA was on the list and we couldn't have loved it more. In fact, we all wished we could have been able to eat at every restaurant and drink all the beers. We met some people at the wedding we attended that told us Wurstkuche was one of the best places to eat so we got brats there and they were right! We LOVED the atmosphere and fun food. To experience the most of the area, we opted to get beers at the Arts District Brewing!
We walked around, peeking into the local shops, looking at art galleries, and soaking it all in. There was so much to look at, to read, and to explore. And I loved the history of it all. The remits of industry – abandoned warehouses  – being reborn. I'm a sucker for anything like that, new life coming to dead places.
Note to self, next time stay in an airbnb here!