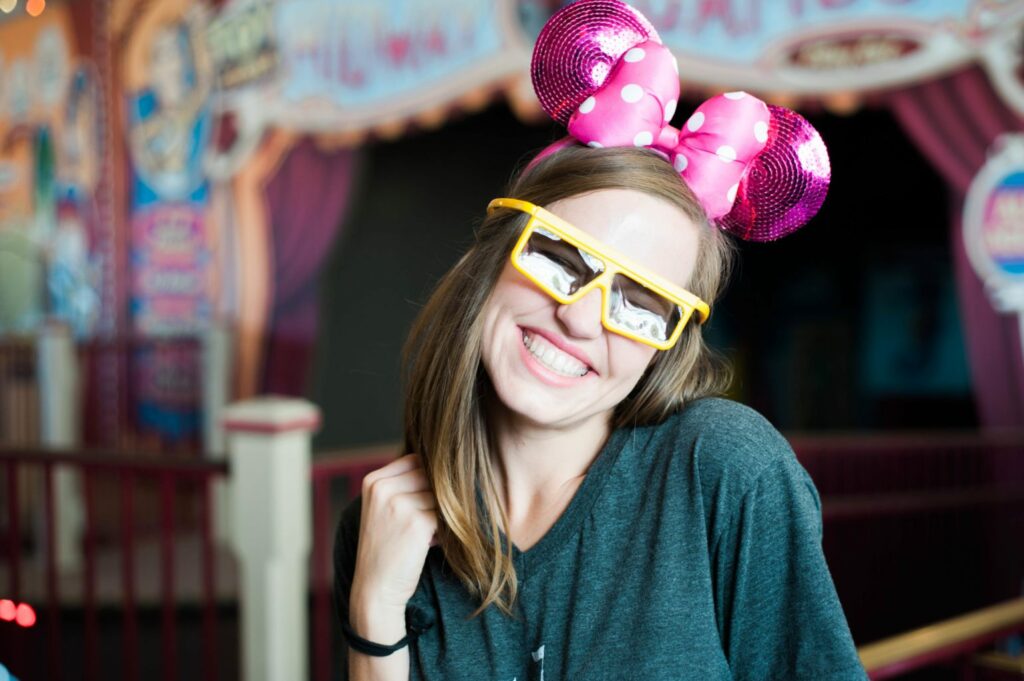 Disneyland! It was just as magical as it is every time. Growing up we would go to Disneyland when we were going back to California to visit family. It was always our little treat to spend a day in the parks after we had spent days in the car driving to and from California 😉 Then in 2007 for the first time ever, my family (of 6) flew on a plane to Florida and experienced Disney World for the first time. Since then, I've been back 3 time to Disney World and now 2 times to Disneyland (I should also add that all 5 of those times were within the last 4 years… hahah!) Right about the time Bruce & I got engaged, my mom decided it would be the best time to spend Christmas in Disneyland because everyone was home and it wouldn't be that way for much longer. By the time Christmas came around, Bruce and I were married so he got to come too and it was a blast. We caught the Disney bug and went to Florida for vacation just the two of us, then talked some friends into a friendcation, then my family went to Disney World for a conference and my soon to be brother-in-law was going to propose, and then we gathered friends again for a friendcation on the opposite coast! Annndd… that's my Disney testimony in a nut shell 😉
This was the first time I actually brought a real camera to the parks. Up until this day I just carried around my phone but this year I was craving quality Disney pictures so I made the choice to bring my camera and suffer though any burdens as a result. The good news was that Disney is extremely bag friendly and I carried my camera in my lap (or in the basket in front of me) on almost every ride except for the ones Meg didn't go on. Also the bag line was really short and we only had to go through it once because of the way that Disneyland is set up. It did start to get a little heavy as the day went on but WORTH IT I kept saying. We only had one day in the park so while I wish I would have been able to get even more pictures and include some fun style posts and maybe an adorable couple photo shoot of Bruce and I, we didn't have time for all that! We were riding rides, eating dole whip, making tiny faces (see photos below), and just being plain awesome.
Meg & I also wore our matching Disney Home Ts that we both got for our respective birthdays. I kept finding all these families in matching outfits and being like "wow, they are matchy matchy" and then realizing so were we! I love it. Also we saw a good handful of other people wearing the same shirt as us and I flirted with the idea of telling everyone to meet up at a certain time for a pic… but that was a little much! Plus, we didn't have time for shenanigans like that! We only had one day to pack in Disneyland and California Adventure!
I'll leave you with this – Toy Story Mania, Dole Whip, Radiator Springs (and the Cars ride!), the Nightmare before Christmas Haunted Mansion, Pirates of the Caribbean, Tower of Terror, and the Indiana Jones ride are all must-dos when in Disneyland.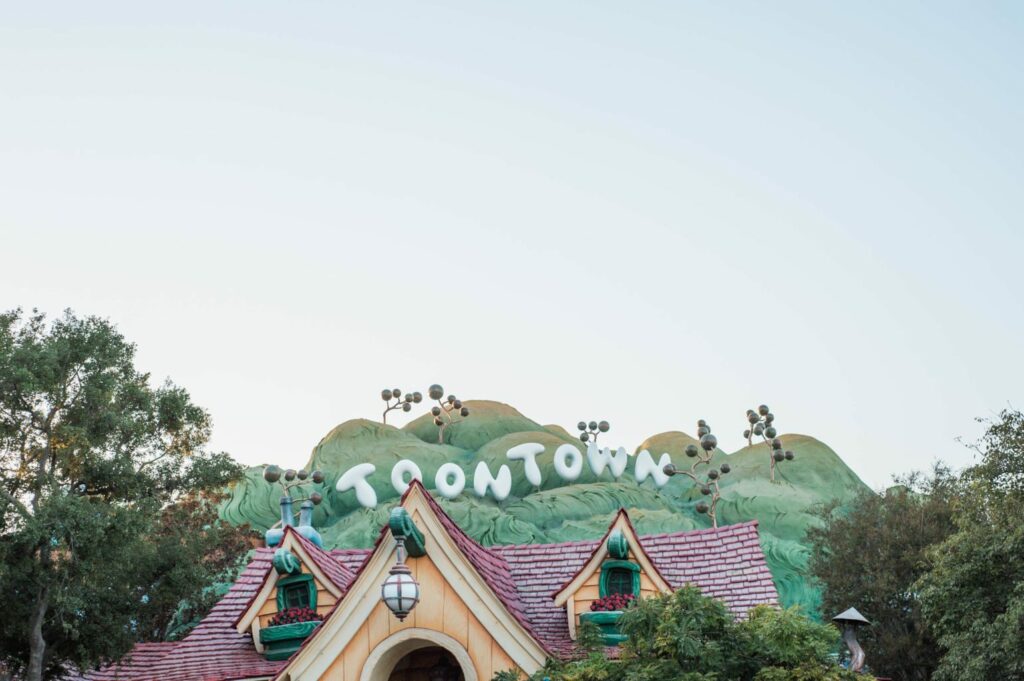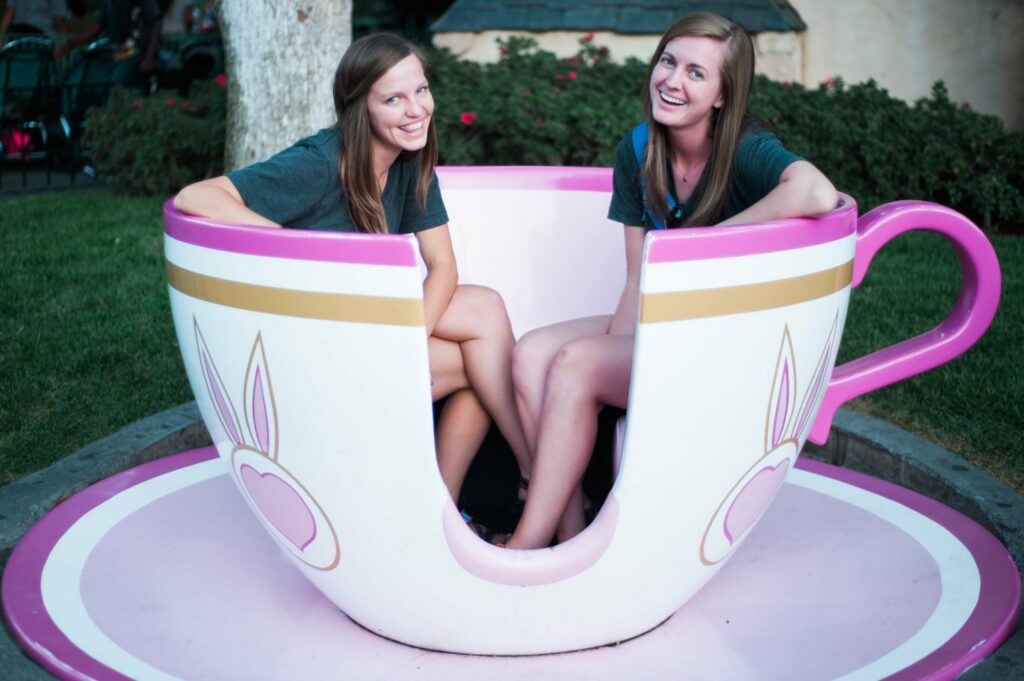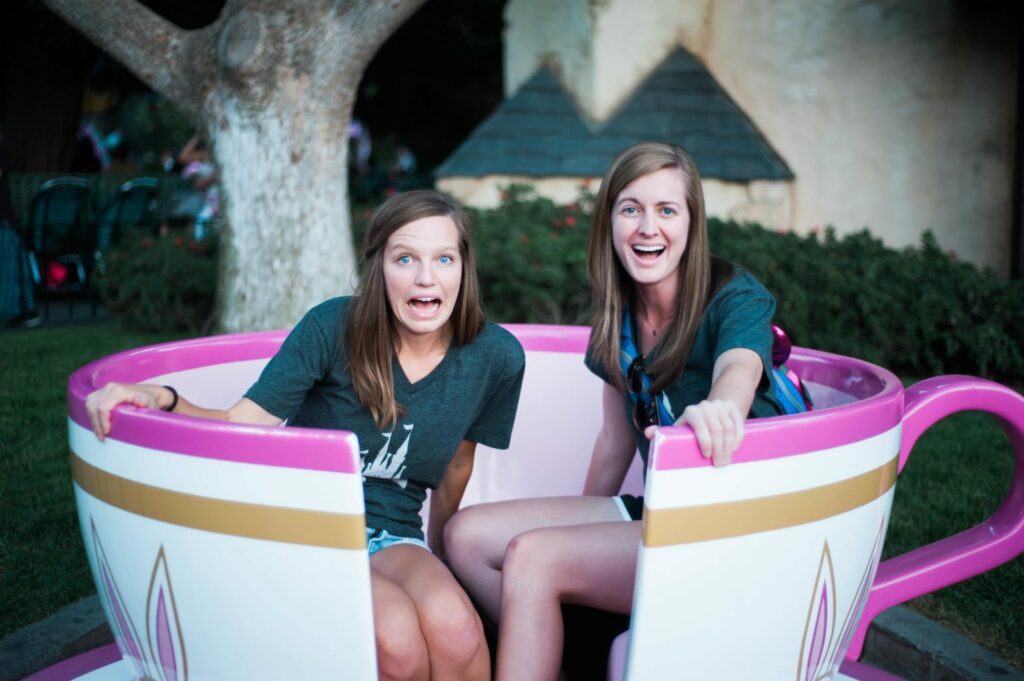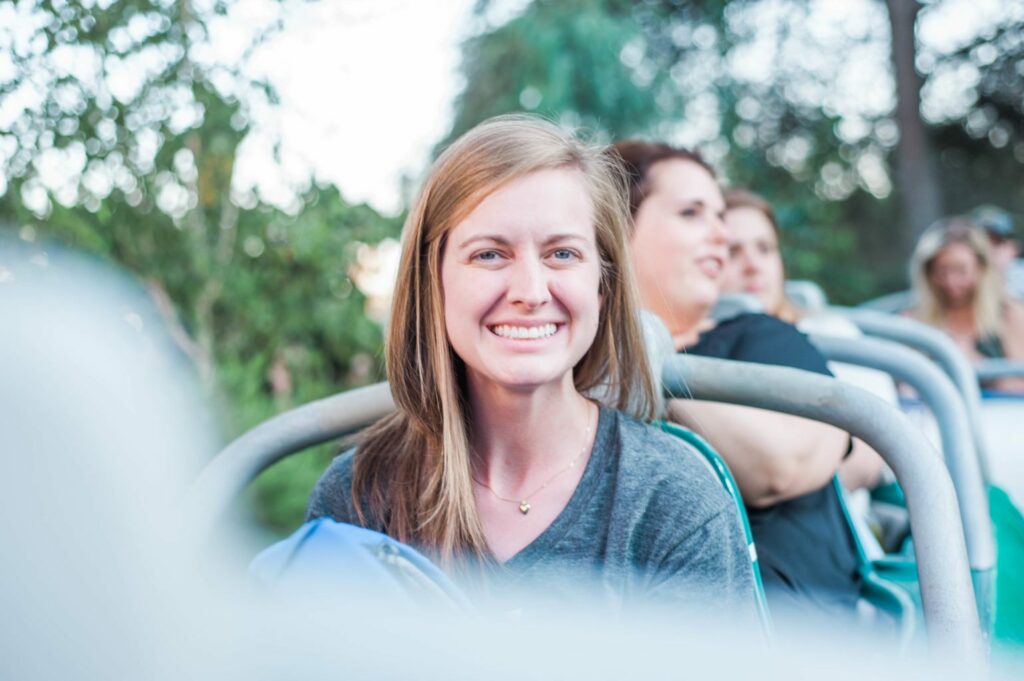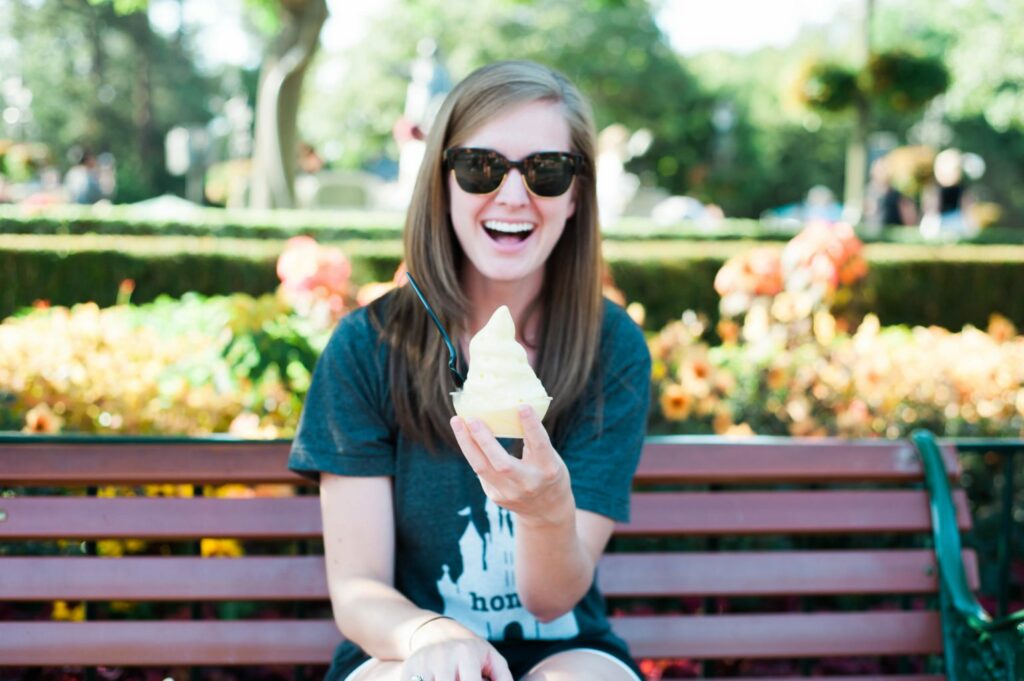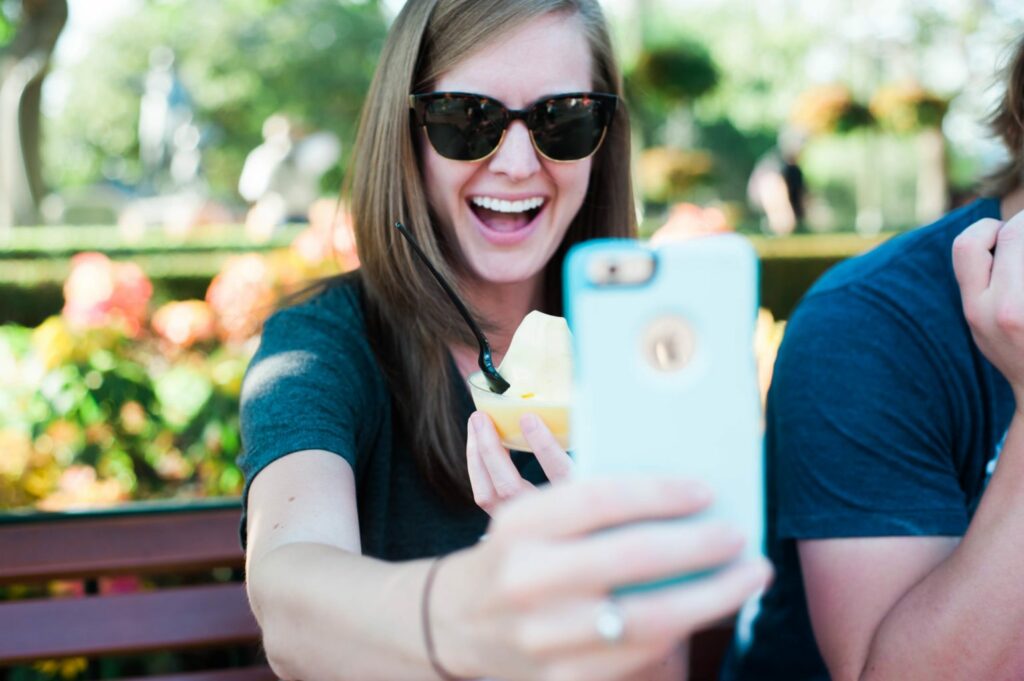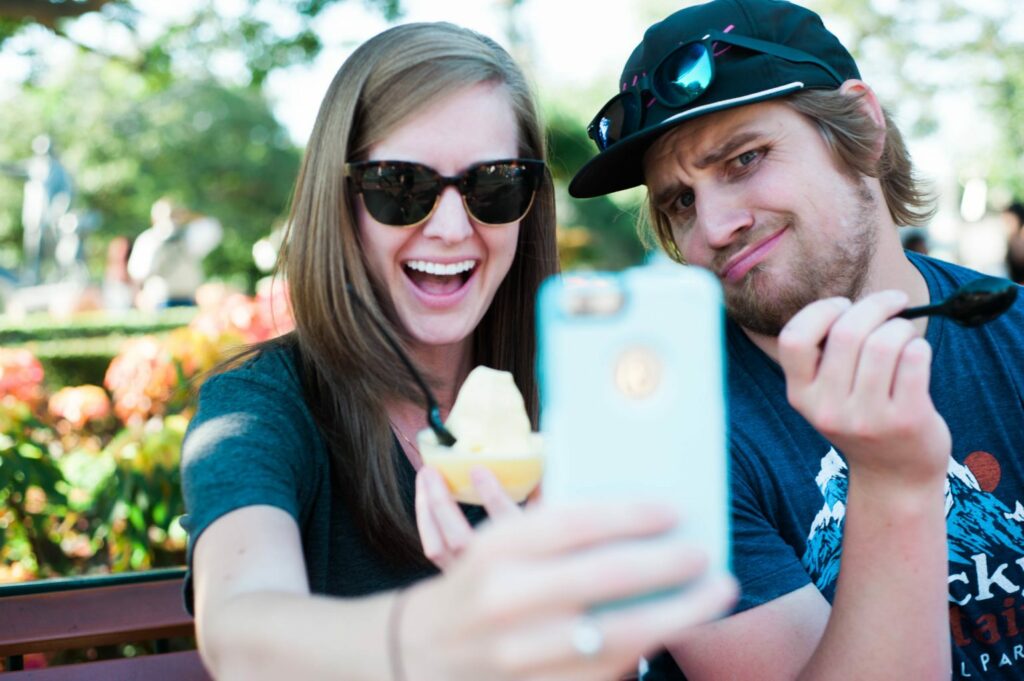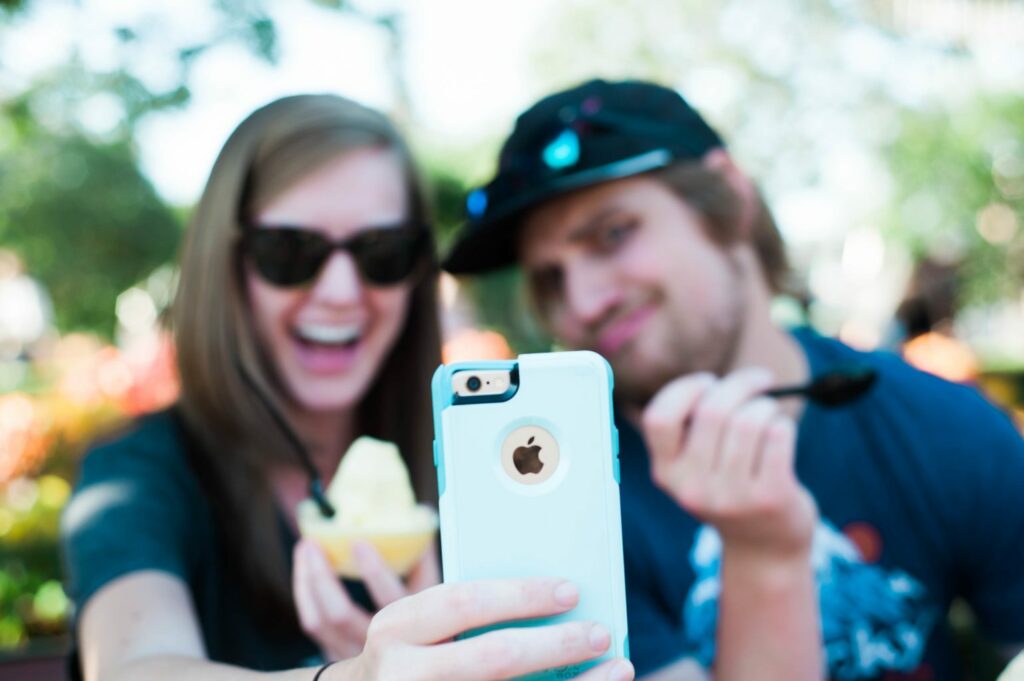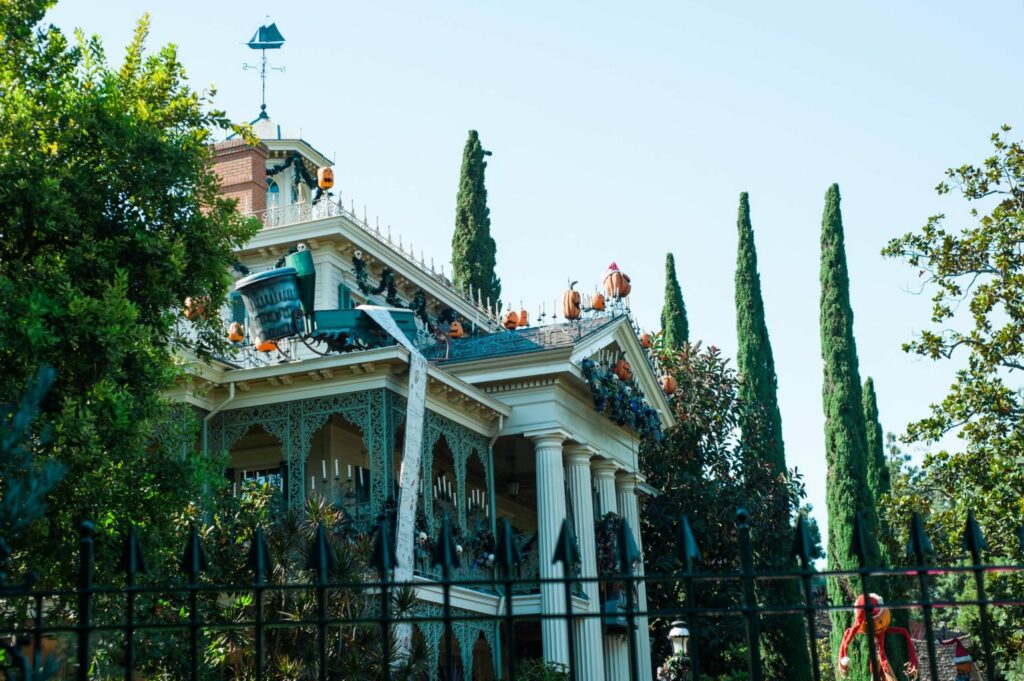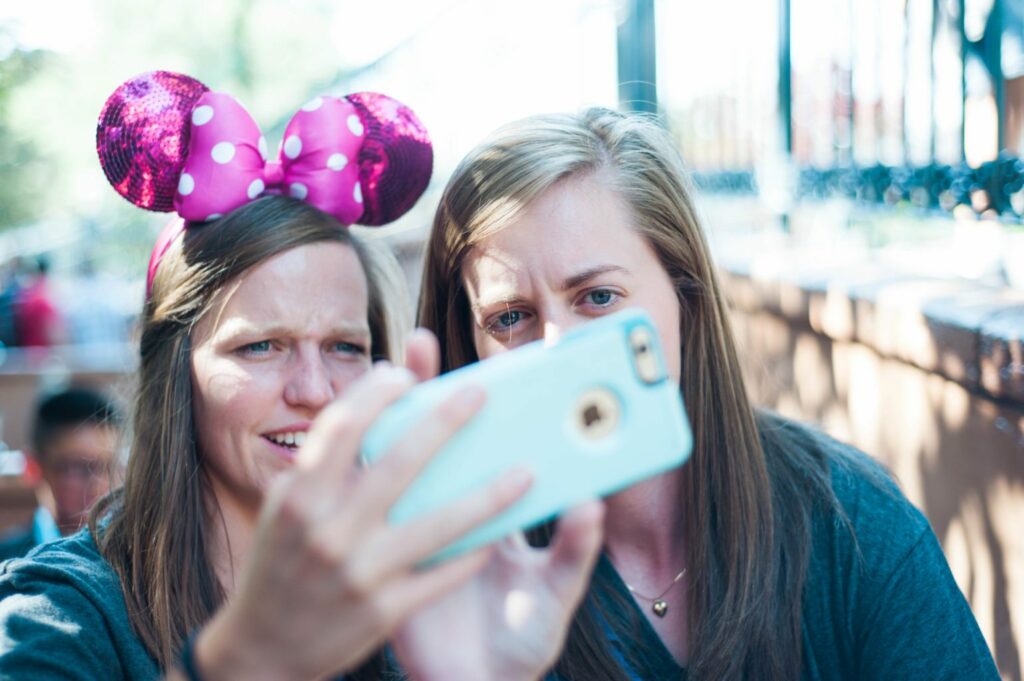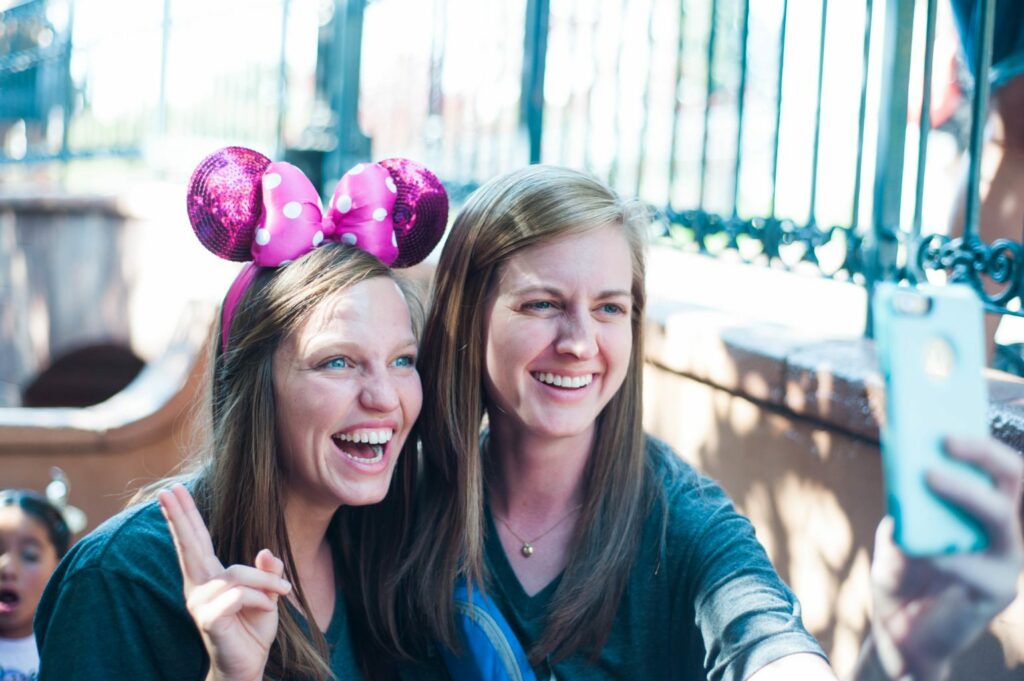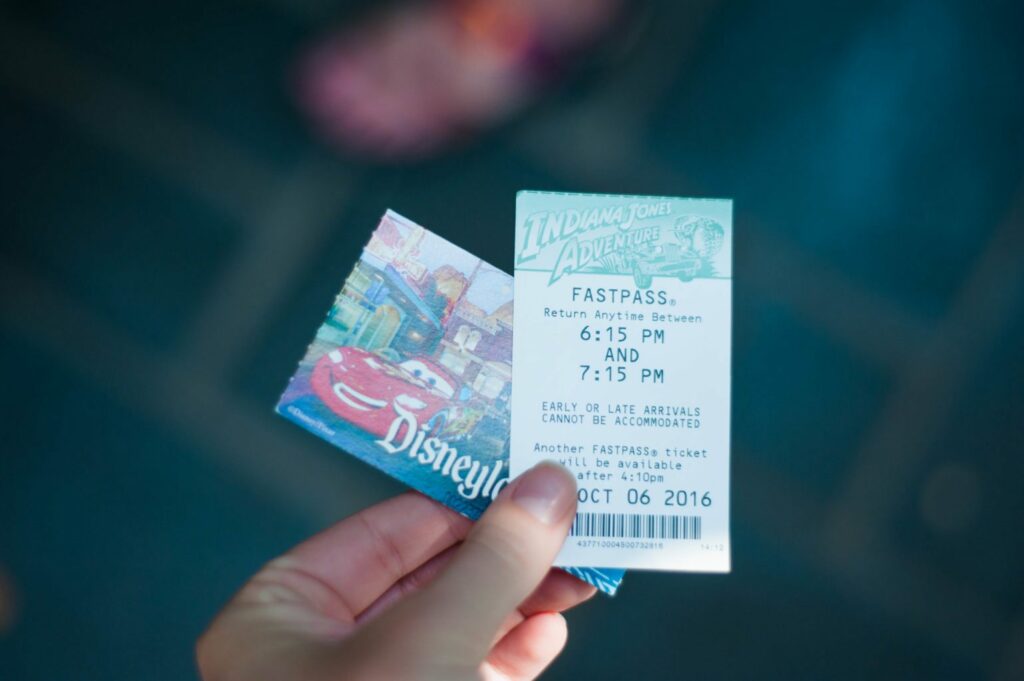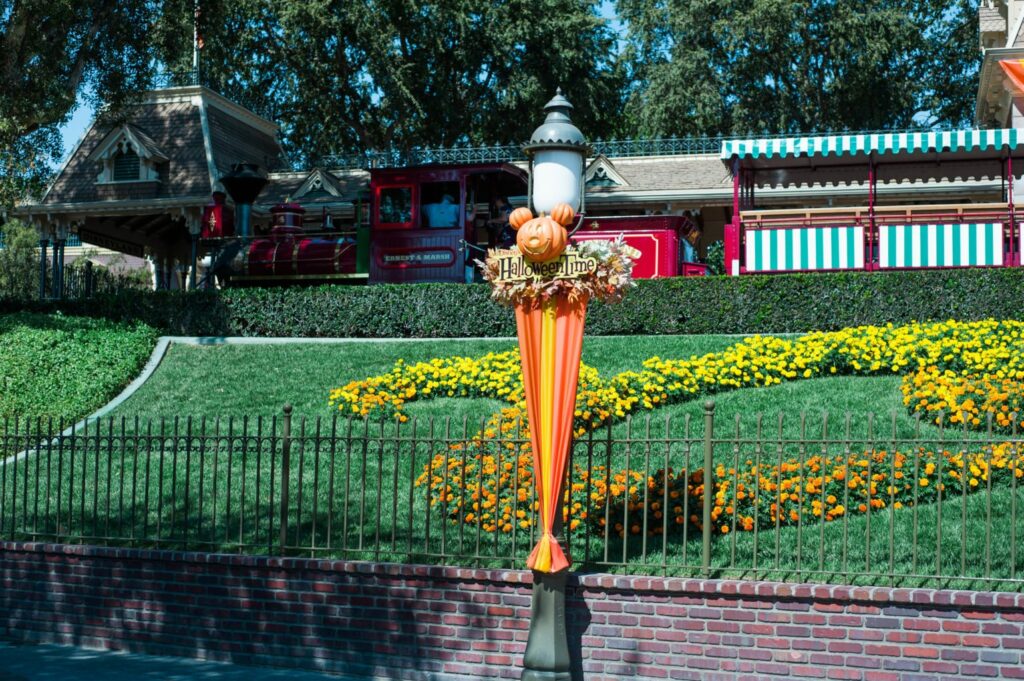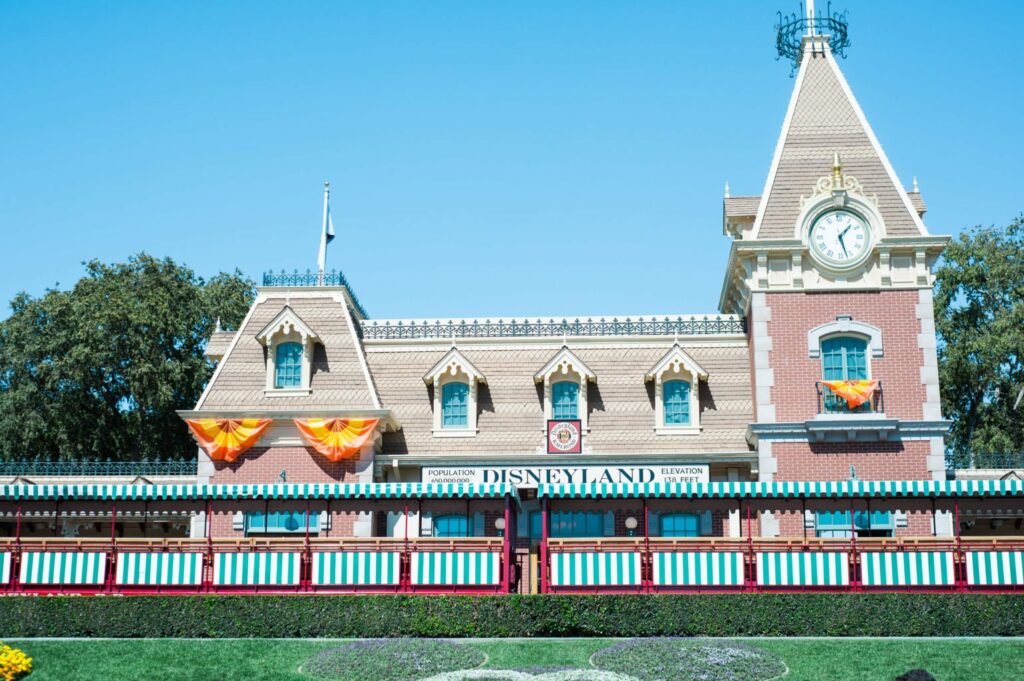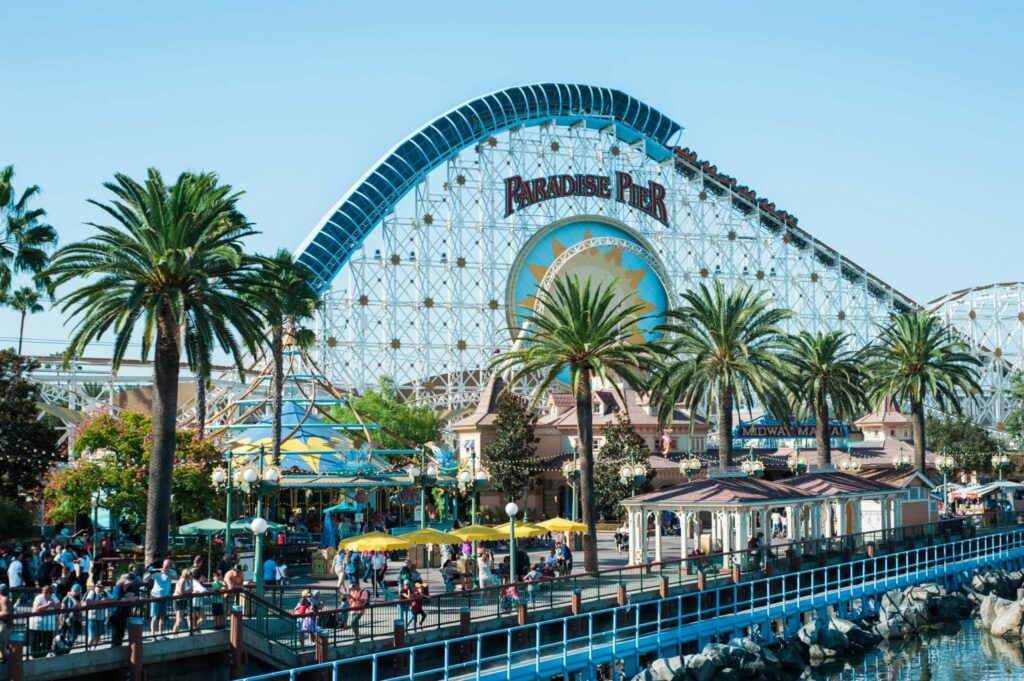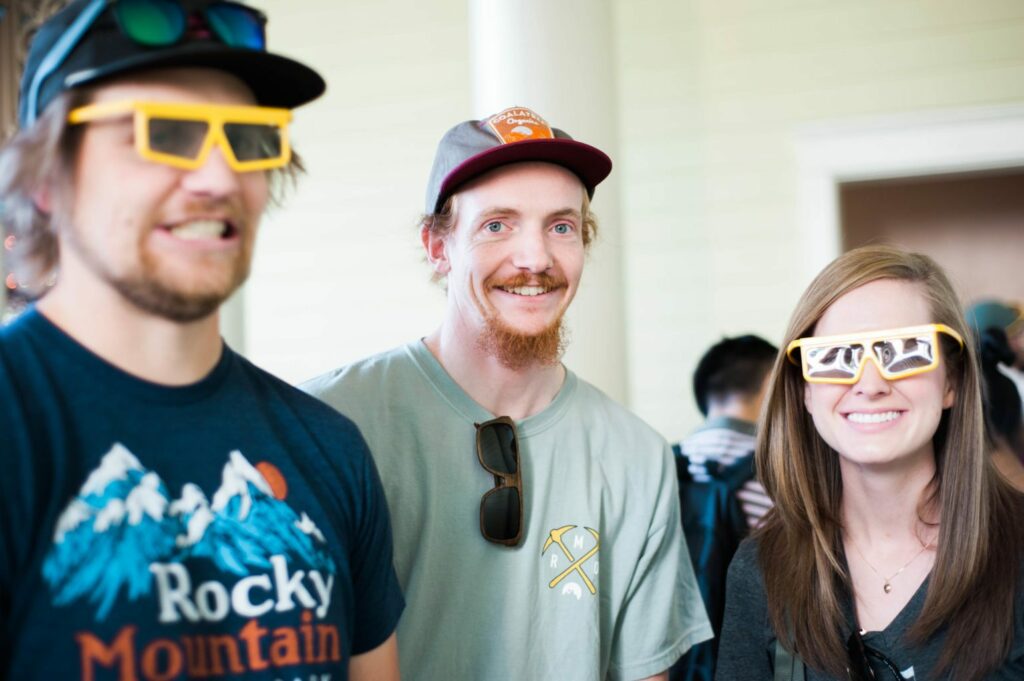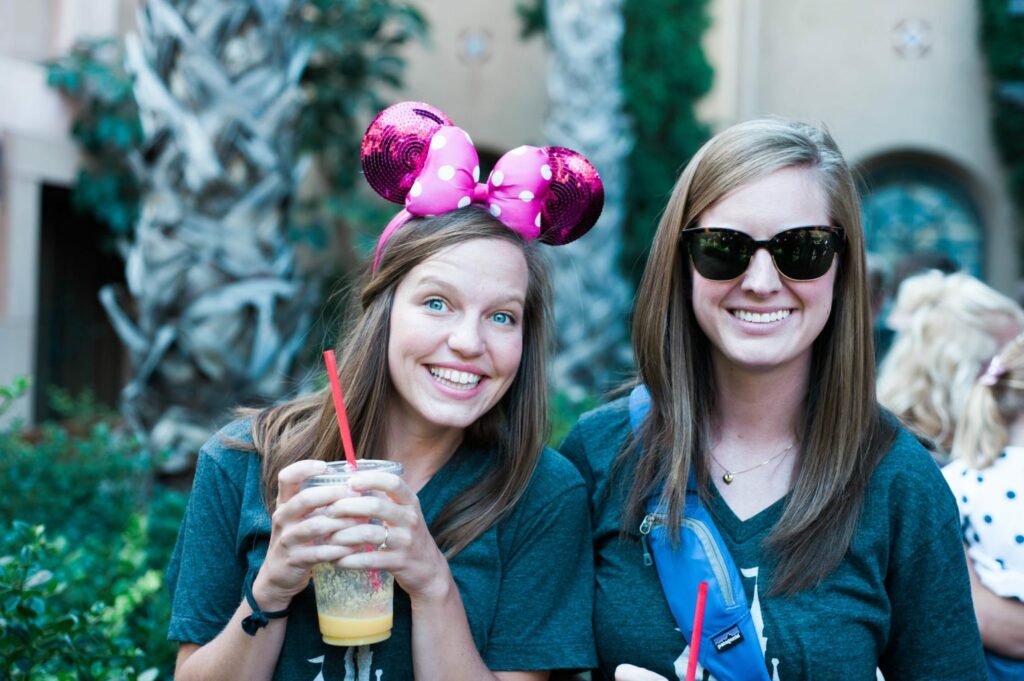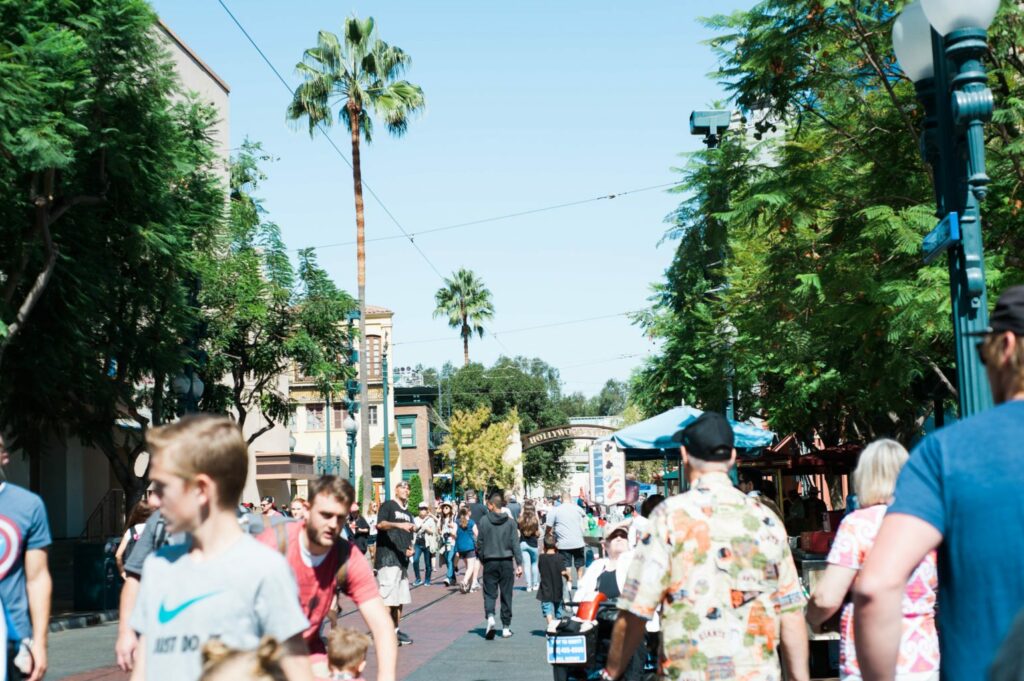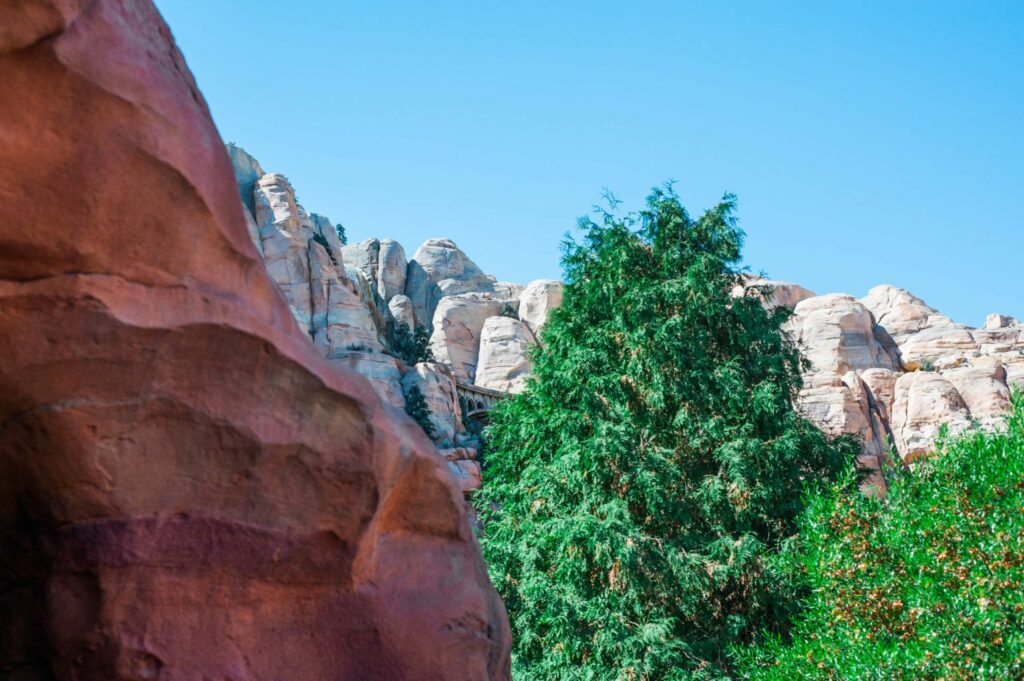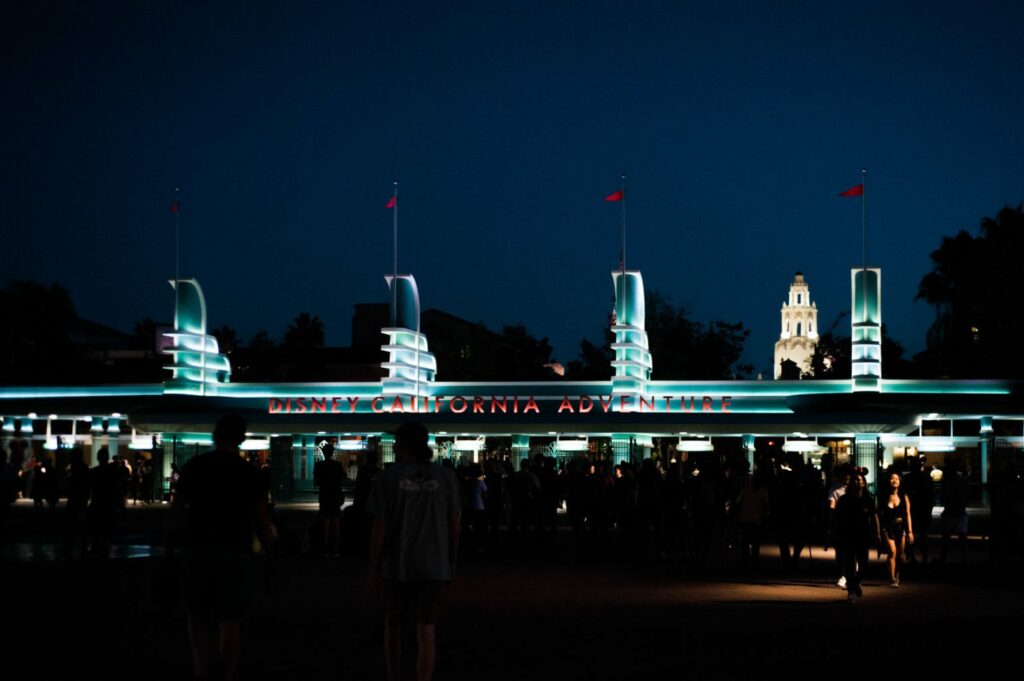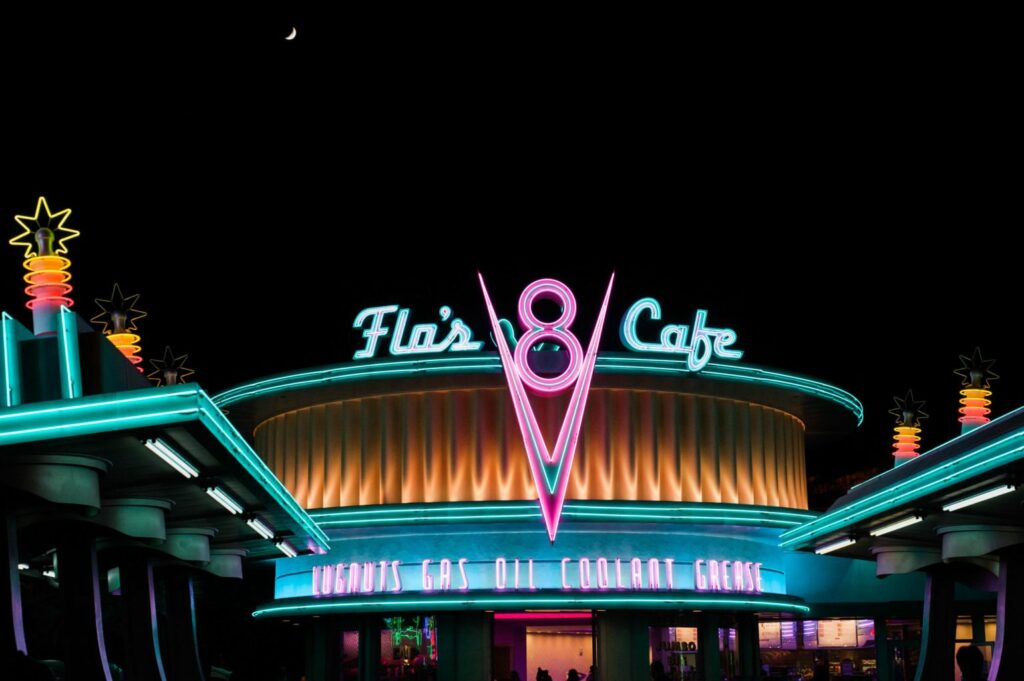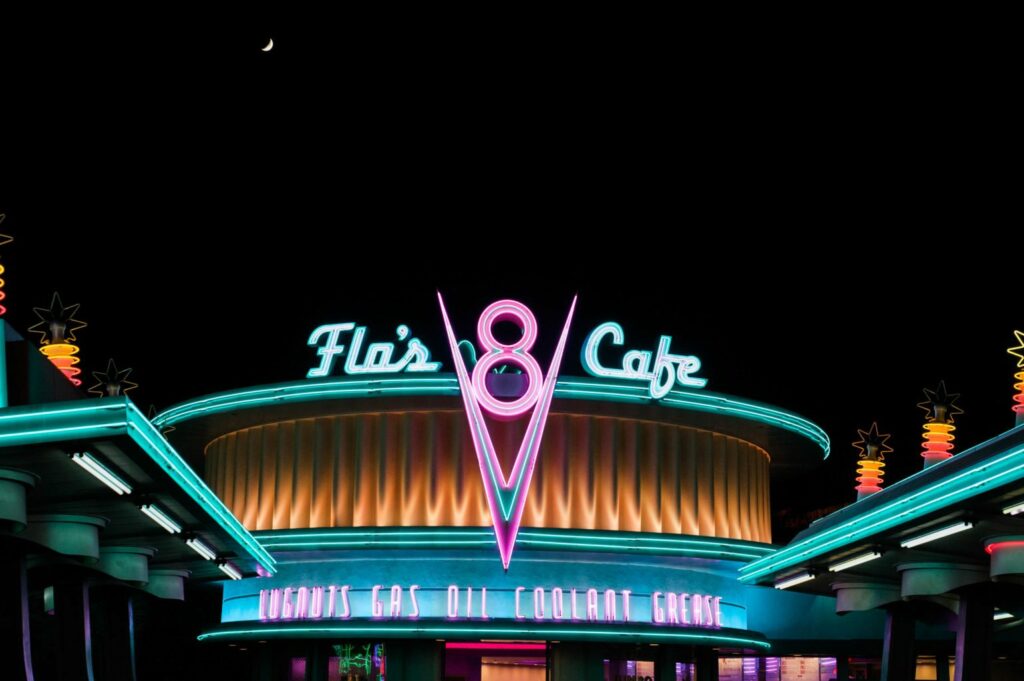 PS: You still looking for more Disney?! Check out this post on Disney World Tips, some classic Disney style, and the last time I was at Disneyland.