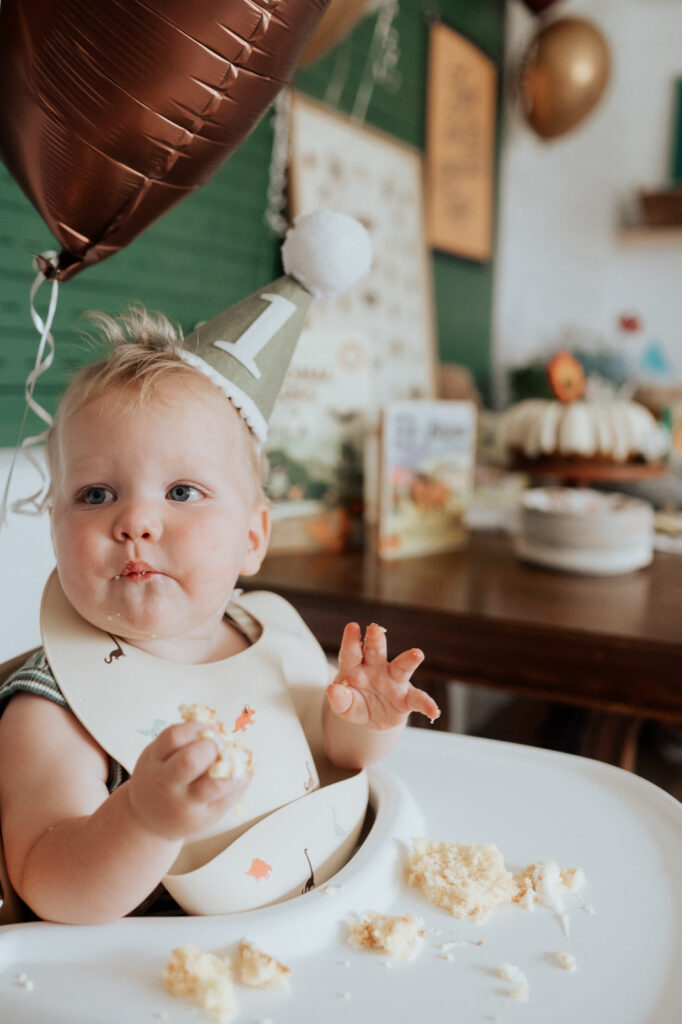 He may not look wild when he is eating his cake, but take my word for it – this boy is a wild one! I am still swimming in shock that my baby is one! After three babies so far, I can fully affirm the cliché parenting saying, "the days (and nights!!!) are long but the years are short!" Amen and Amen! Motherhood has been one of the greatest journeys I have ever gone on and I've also never been so tired before!!
If you have been here awhile, you know I have a thing for birthdays! Birthdays are a great excuse to throw a party and get all our friends together for good food, good fellowship, and loving on our littles! The majority of our birthday setups have been in our dining room in front of our rose colored wallpapered wall (see photographic evidence here). I love this wall. And while it worked for Thorin's Winnie the Pooh Baby Shower, our newly put together Homeschool Room & giant chalkboard wall stole the birthday party set up this time! It just felt more on theme and ended up being perfect!
For Thorin's First Birthday we went with a National Parks theme! I stole some decorations from his bedroom, snagged the one balloon on Amazon & had Party City blow it up with some other balloons, found these adorable bear plates, ordered a classic (yet completely adorable) birthday hat, picked up a Nothing Bundt Cake, and purchased on theme books and toys to double as gifts and decor – National Parks of the USA, B is for Bison, C is for Colorado, All Aboard, and Camping Teethers (on top of the cake!)
I even made my own invitation on Canva and texted it to all my friends! This is the way to do invites these days my friends! Free, adorable, cheap, and easy!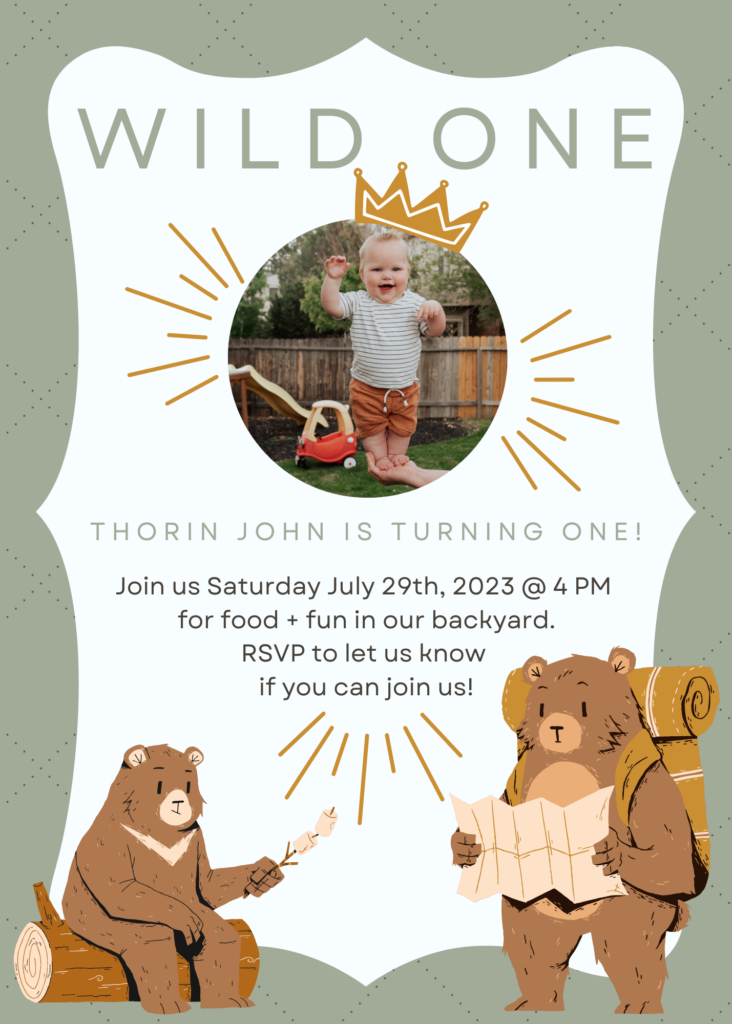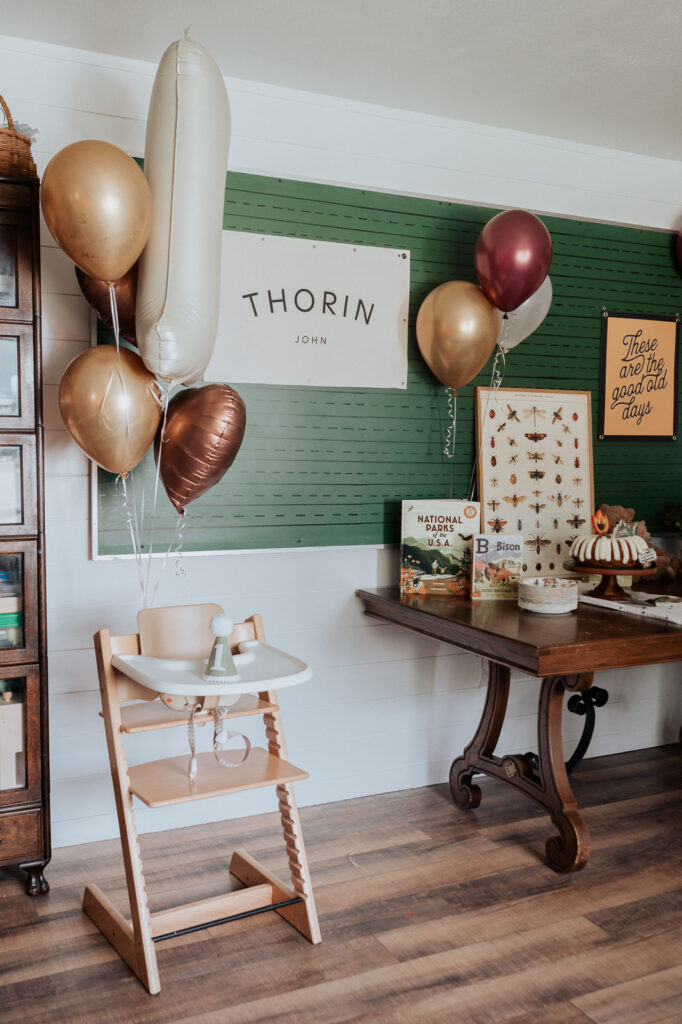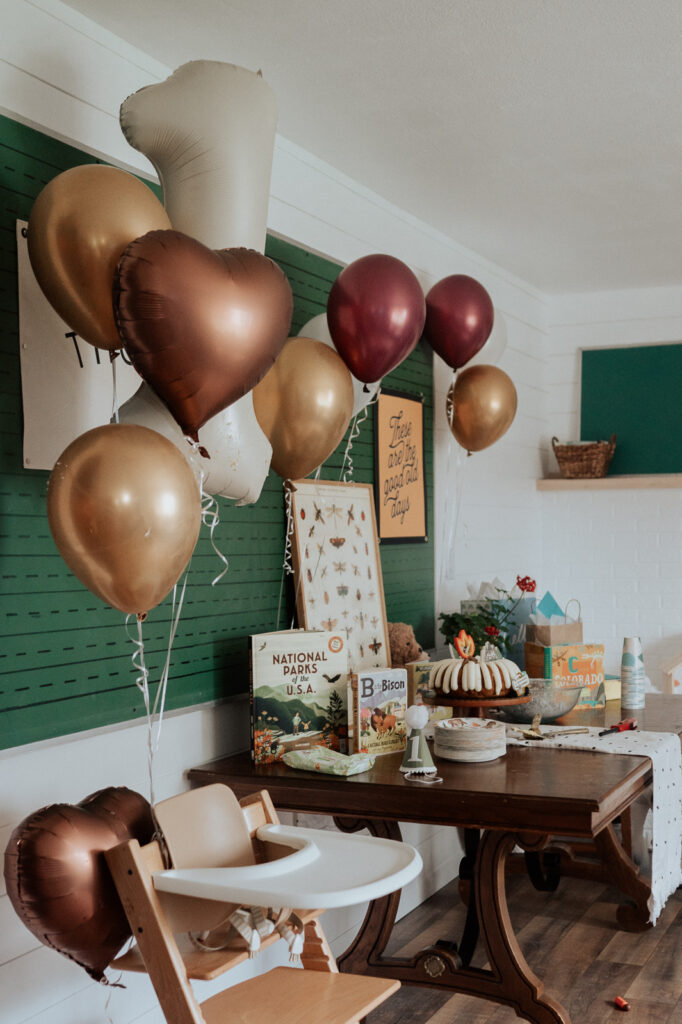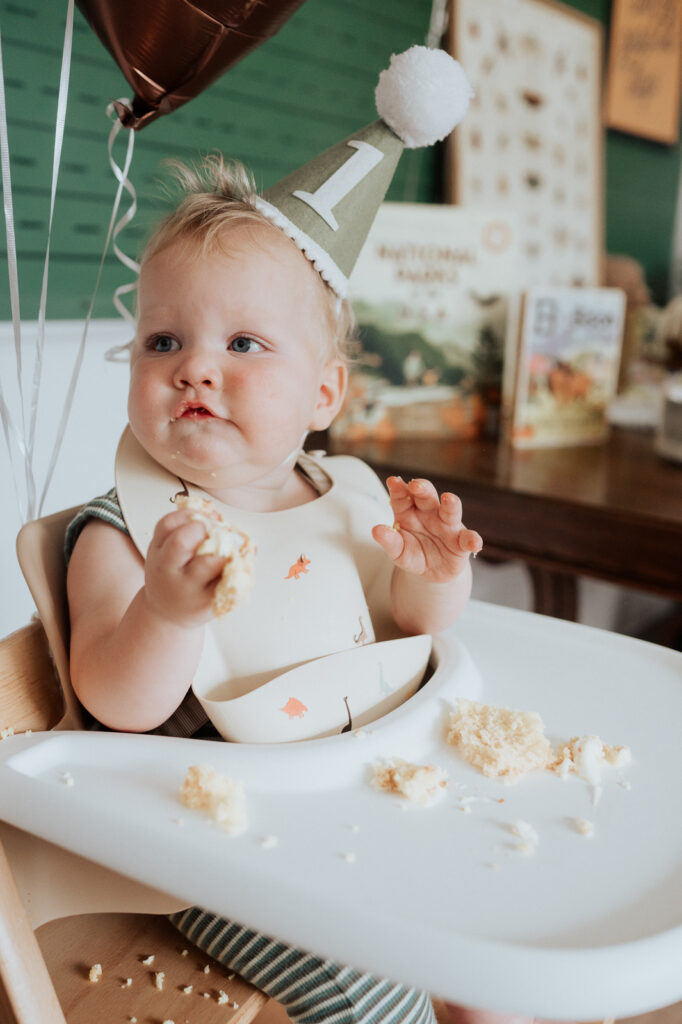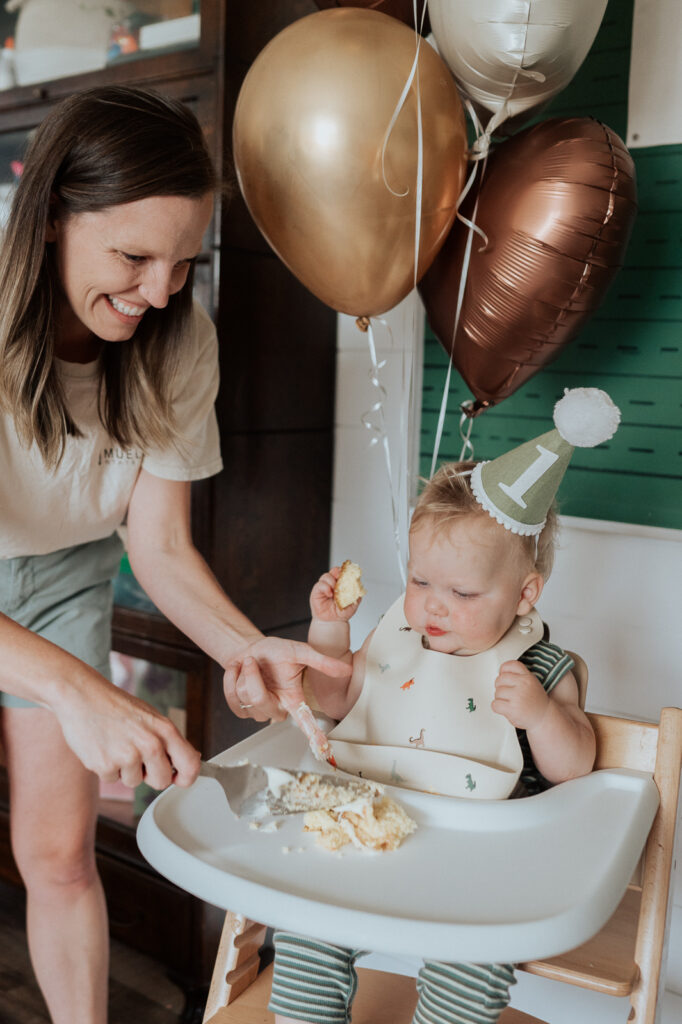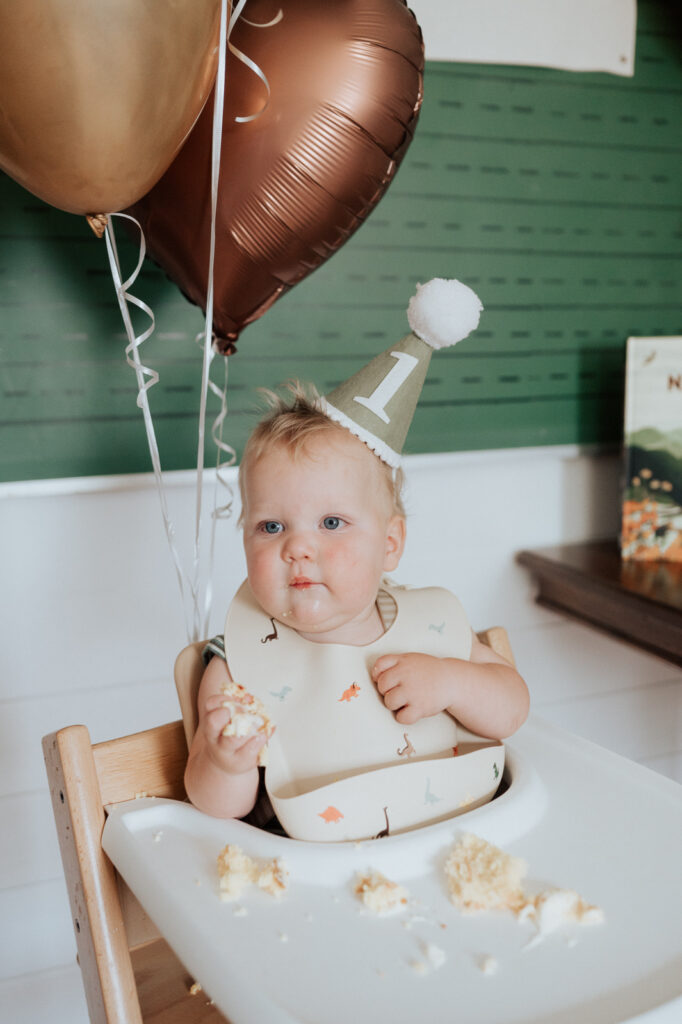 One of the things I love most about the way we do birthdays is that we get everyone together. I love community and when I look back on the photos I take at each party year after year, it is a joy to see these friendships (and children) grow and thrive. Life is not always easy, but being together and making memories is what helps us continue on even when the valleys of life may come. The rest of these photos are the backyard bash of this lovely party – the sledding in summer, the little tikes car wars, the creation of the fort, the sandy footprints, the food, the friends, and the fun!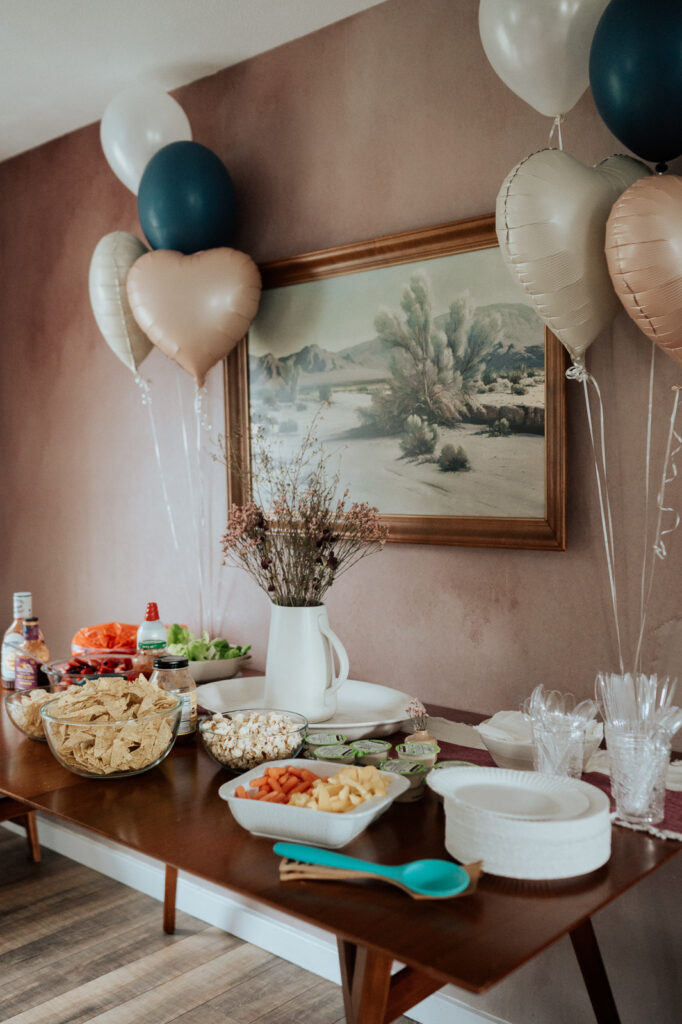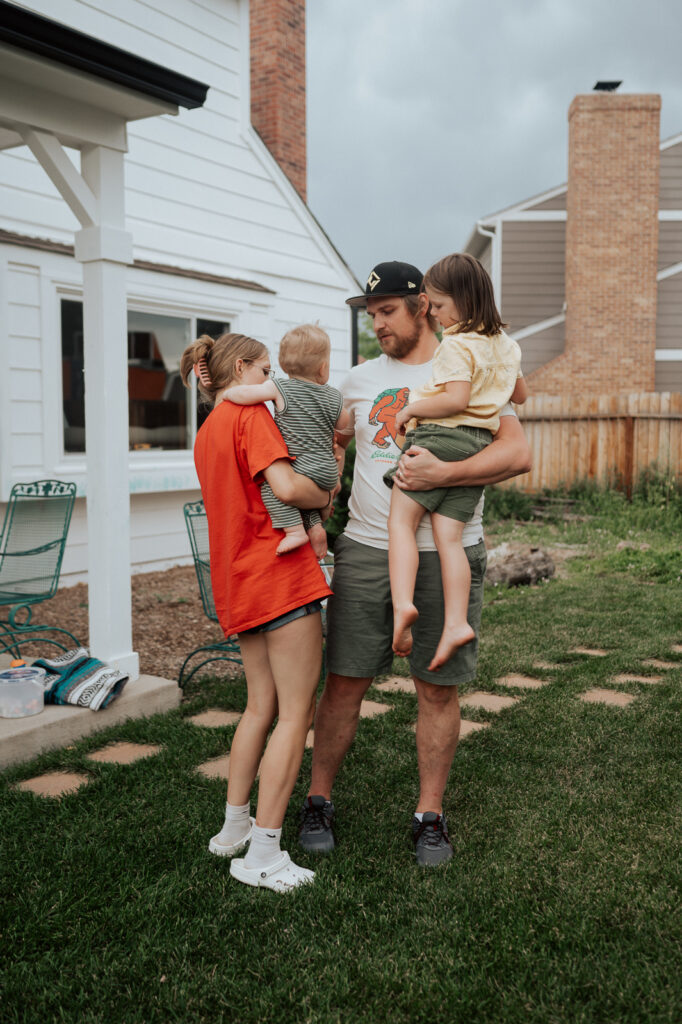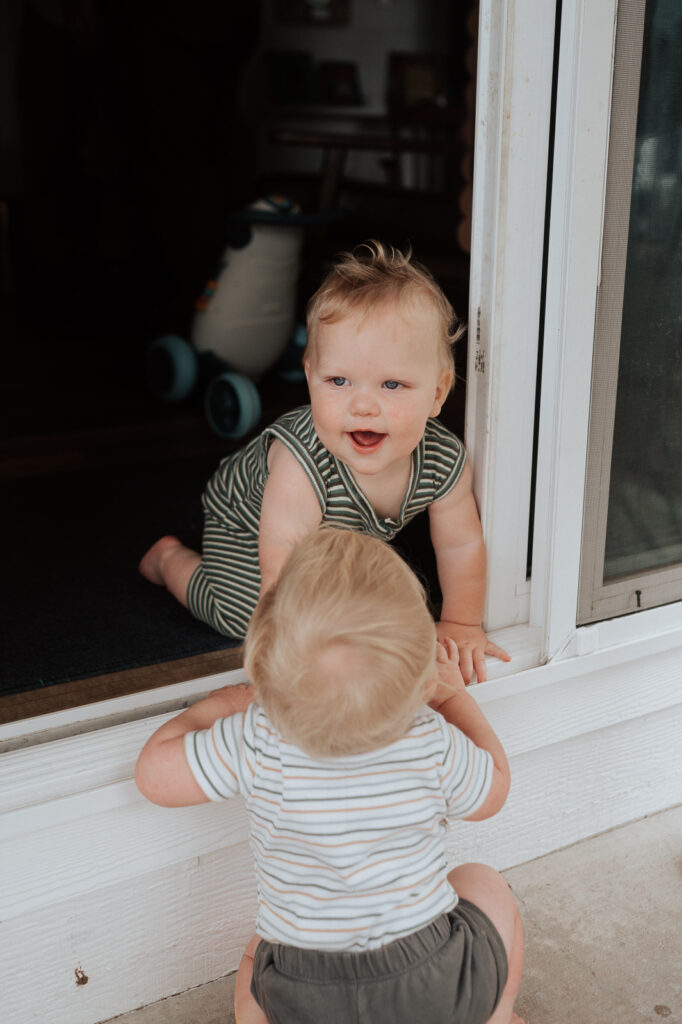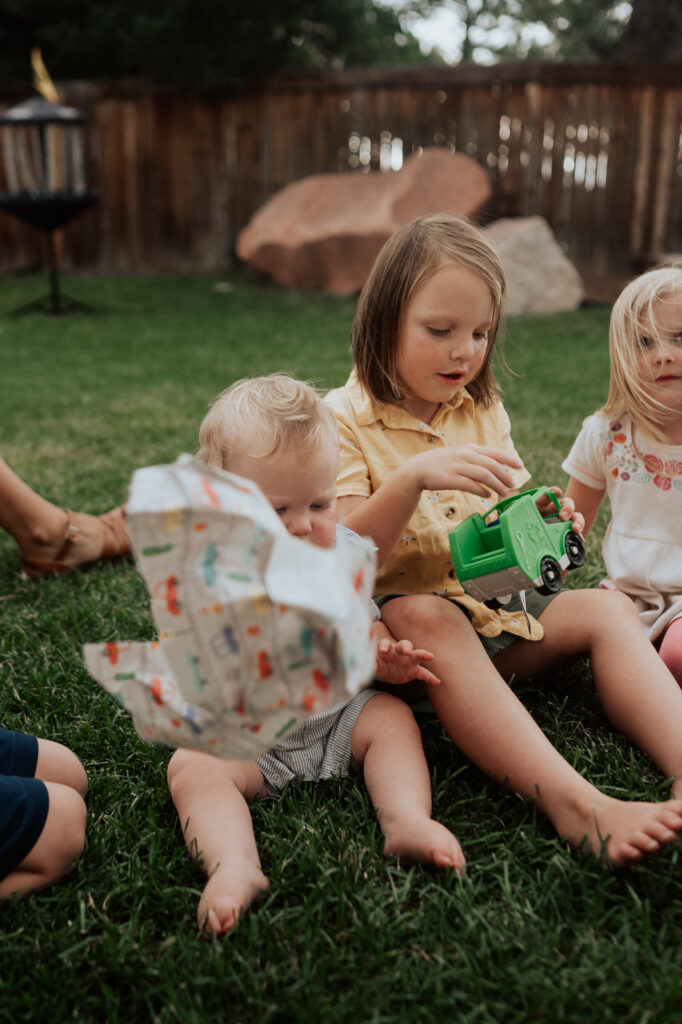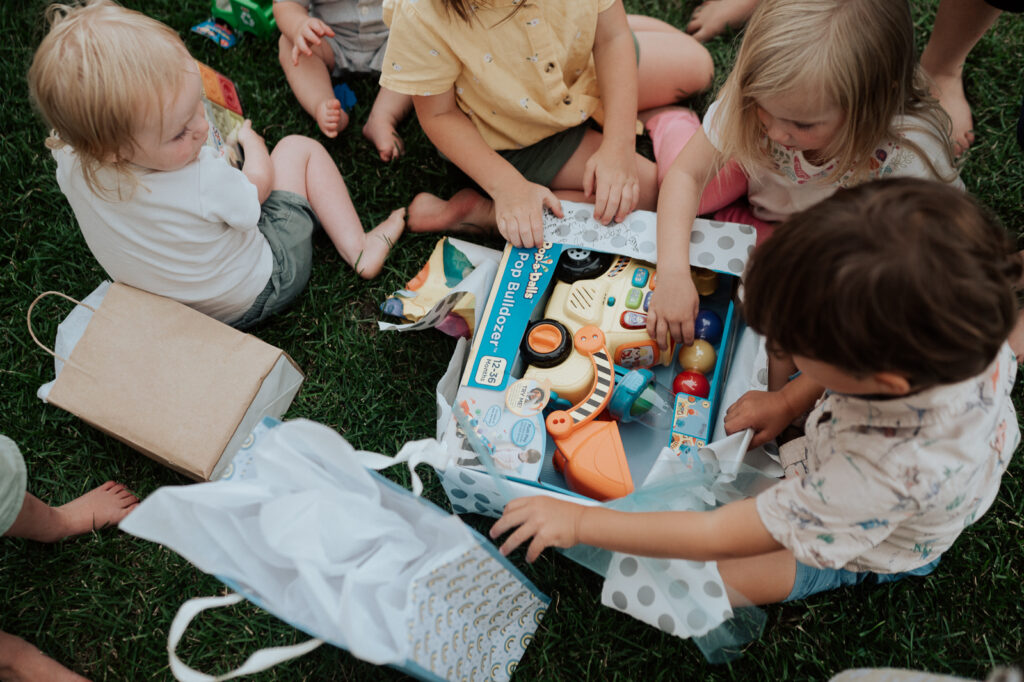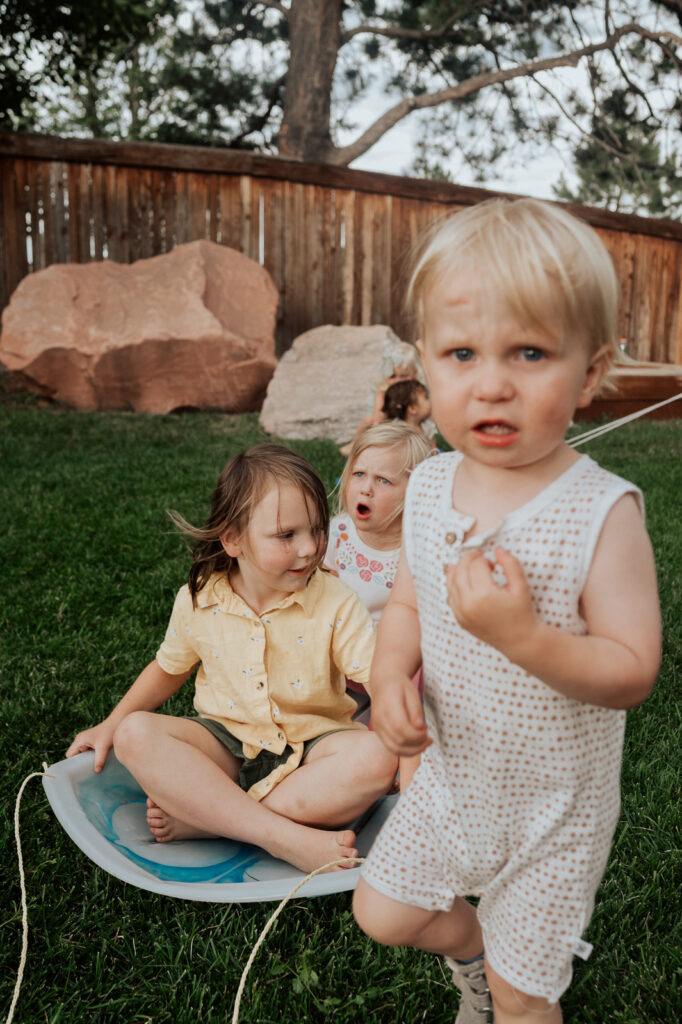 PS: Take a look back to see Hilde turn one with a Tooty Fruity First Birthday and Millie turn one with a Cheers First Birthday!