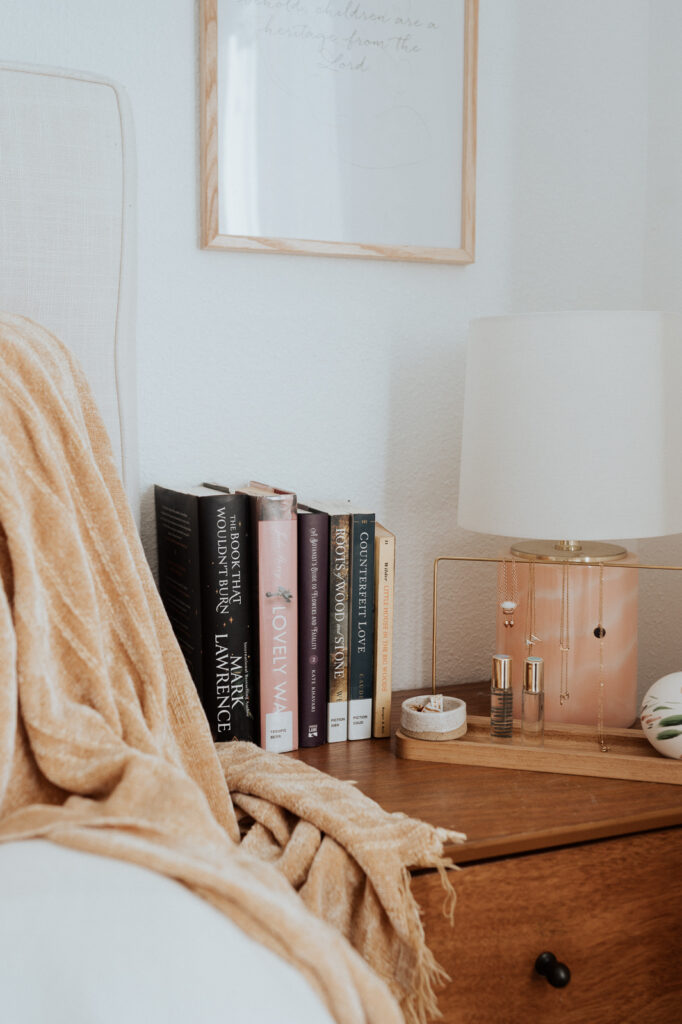 Six books for the month of July (seven if you include The All American which I reviewed and shared in my Independence Day Booklist post) so we're moving right along! I am currently at 91/23 books read in my challenge this year but quite a few of them are picture books I've read and chosen to review so I'll take that into account when I make my goal next year. Maybe I'll do 100 books – 50 picture books and 50 chapter books. I don't review every picture book I read (for obvious reasons) but maybe I should review more of them to help me curate book lists in the future! I love reworking goals and traditions as we go and seeing how we can make them a bit better next time! I am already excited for my 2024 reading goal and have ideas for how these posts (and others like it) will come into being! I truly enjoy having consistency and clarity here on my blog eventhough it is just a hobby for me 🙂
But it is time to get back to the books! This month included a lot of 5 star reads! Am I being overly generous? Who knows! But I did enjoy reading them and that is what counts right?! Happy reading!!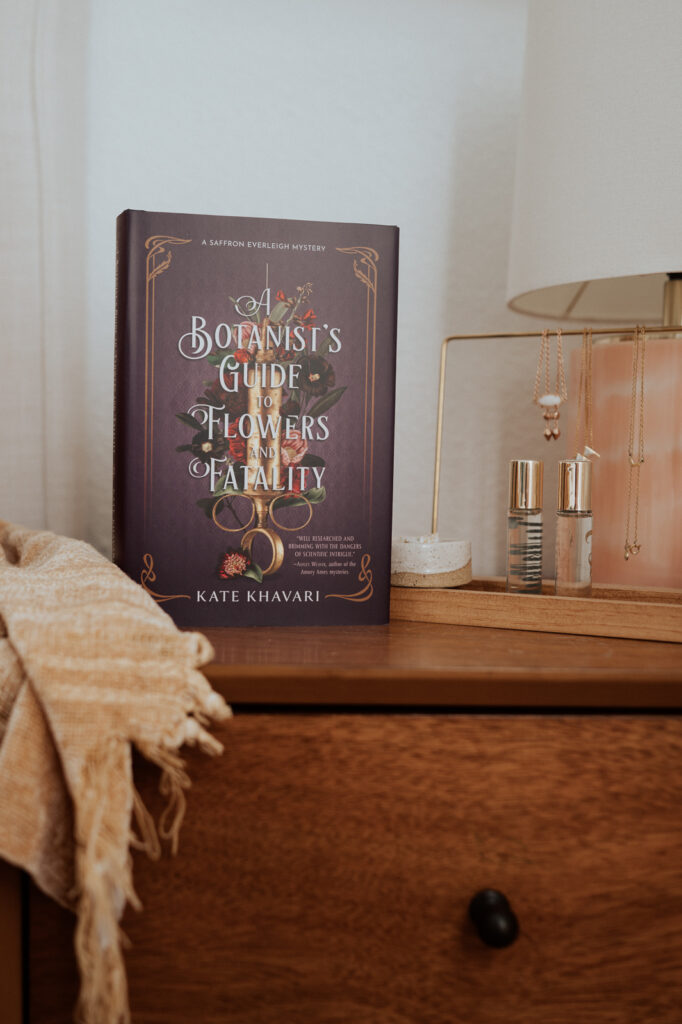 5 Stars: While the first book was a five star read for me, I enjoyed this second Saffron Everleigh Mystery even more than the first! The mystery was much more mysterious with all the flowers and fatalities. Very captivating and kept me second guessing my thoughts. Not a huge fan of the love triangle nor its resolution, but I'll take more Saffron Everleigh mysteries any day! When is the next one coming out?!
In all seriousness, I love how clean and palatable yet dark and mysterious these books are. They are not too disturbing while still taking death and detective work seriously. It's the perfect level of mystery/murder for me. And at this point, the audiobook reader is Saffron Everleigh to me, so it nice to have her tell me her stories!
PS: This is the second book in a series. Make sure you read this book first and see my review here!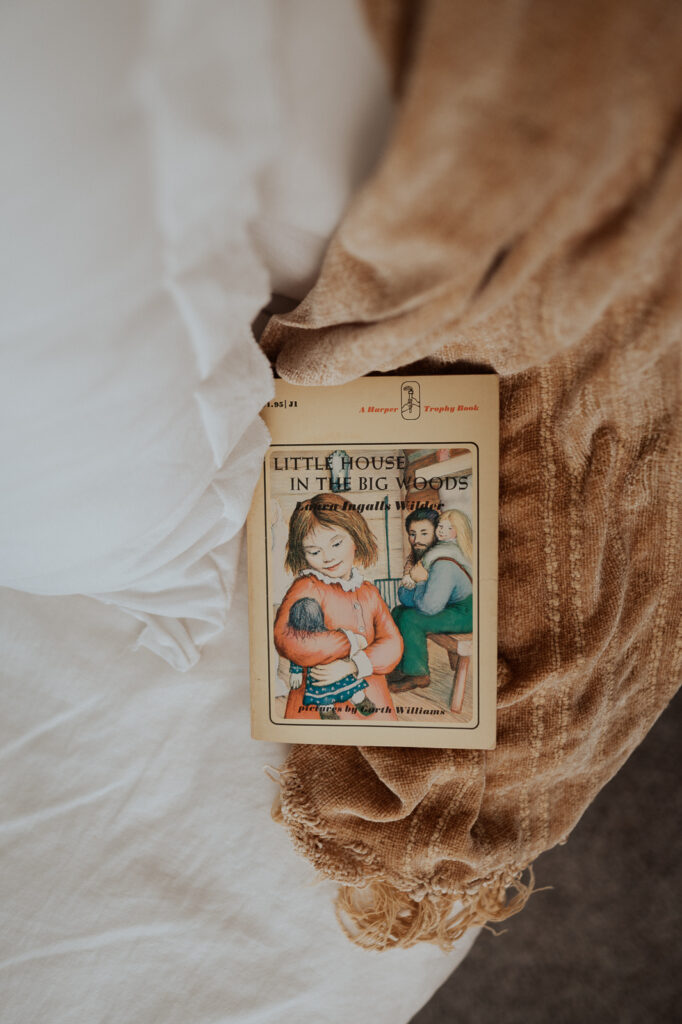 5 Stars: Just finished listening to the audiobook in the car with the kids. It took us awhile because we often chose music over story but we are already onto the next one and love us some Ma, Pa, Mary, Laura, and Carrie! I am in no rush to finish a story, even with kids at young ages, they can pick up where we left off and they also catch onto more than I realize or expect. In this book Laura is 4 which is as old as my Hilde and we all enjoyed listening to her life at this age. In many ways it is very different than our lives, but in so many ways it is the same. While I was mostly always blown away by how they lived their days (and I think my life is hard!)., the girls would say things like "we play outside like that too" or "You make bread like that too mama!" or "Dad also tells us stories!" I was reminded that while so much has changed throughout the history of mankind, so many things still stay the same!
I laughed out loud reading a review that said this book was "dated." – yes, hun, that is the point! This is the story of Laura and her childhood during this specific time in history and in her specific home, with this family. When we learn about families and history we can consider if we think certain actions (like discipline) should be replicated or not and discus them with our children. But just because this book may reflect a way of doing things that is different than we may choose to do them now, doesn't mean we don't read this book or learn about the past.
I for one thought the whole chapter of the Sabbath and church to be very interesting. Our kids play hard on Sundays (for to us a day of rest is a day of playing together) and our kids sing loud in church and dance with other kids at the front during worship. These two things stand in stark contrast to the strict rules and ways the Ingalls family worship together on Sunday and spend the day. Even reading how Pa's walked to church with his family on Sunday because it was work to tie up the horses to the wagon was so interesting to me. It was very strict and I don't love that, but I see how our current culture has swung the other way and many families don't even acknowledge the sabbath or seek out rest for their family. It's good to learn and see other perspectives.
Anyways, long story short, we are starting the next book together and we will reread this one again (and probably again!) throughout the years.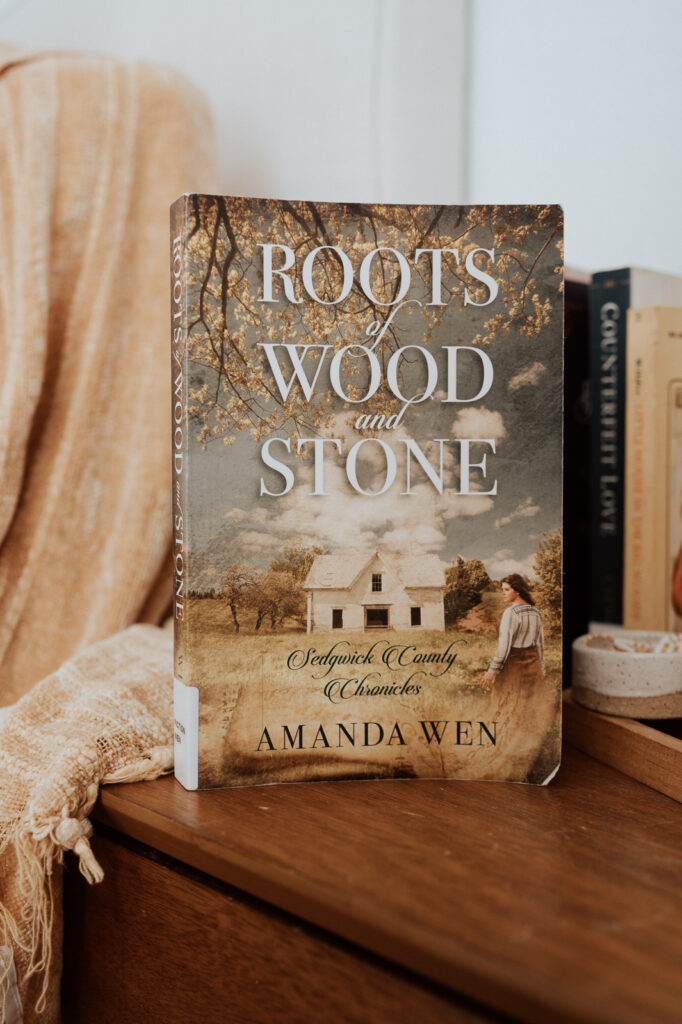 5 Stars: I put this book on hold after seeing a 5 star review on Goodreads from a friend and I devoured it in a couple of days (could have easily read it faster if I didn't have three children aged four and under! ) It was so fun pouring into the genealogy of a family and oddly super nostalgic for me as I have visited Wichita several times when best friends lived there! This book inspired me to dig into my own history and I uncovered more than I imagined this last week – what an unexpected gift! The modern aspect of the story isn't cringey (as I feel like most modern love stories are) and it just felt so fun and real. I was taken back that Sloane is younger than me but it makes sense since I am getting older and modern young heroines are going to be born after 1988 these days! Garrett & Lo were also great and their interactions with their grandma were so sweet and moving. I teared up several times in both the modern timeline and the historic one – God was woven in so real and authentically that it touched me deeply.
A couple small details that bothered me: 1. I wish Sloane was left at a Safe Haven location (like a Fire Station) instead of a bus which would have kicked in law enforcement and charges. It just made finding her birth parents a bit unrealistic as there would be law involvement. 2. I find it sad this presented another negative adoption story instead of a healthy one.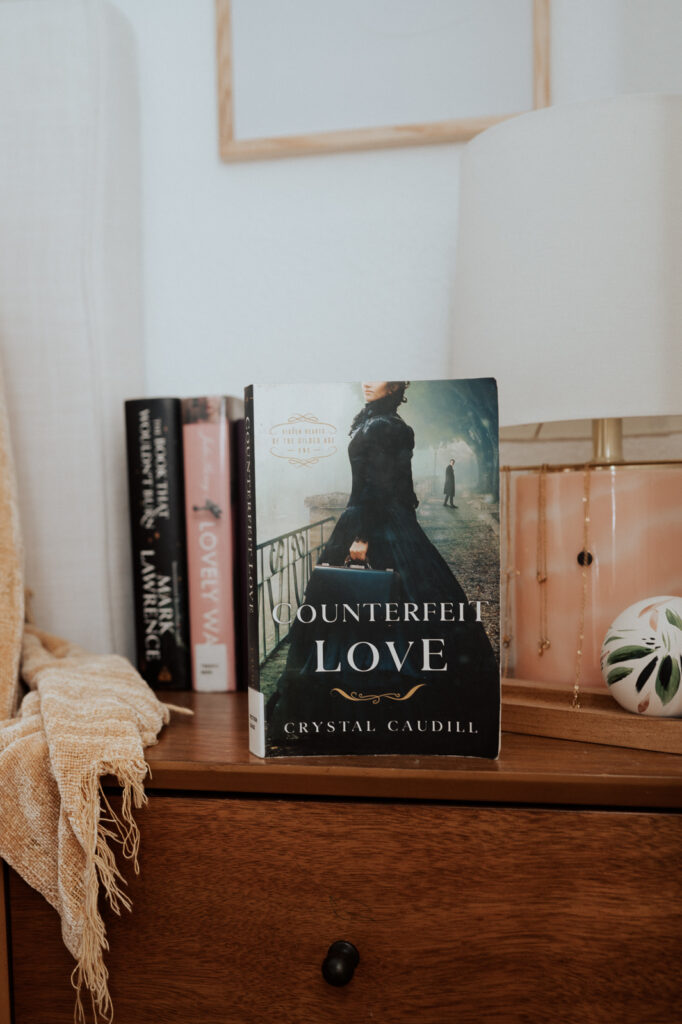 5 Stars: Honestly, I loved it. It was a great and engaging story. I read it in a couple days and have really been enjoying books like this lately. They are easy to read, have historical tidbits and information to learn about (learned something new about the secret service), and are overall hopeful/ uplifting content to consume. I thought the characters were genuine (although a bit immature at times) and the storyline intriguing. Not suspenseful per se, but a case that needed to be solved and issues to move through. I enjoyed the faith element in the story. It was more a part of the story than some other Christian fiction I have read but it didn't feel too preachy and was more encouraging. I think we all grapple with the "even if" with trusting God. Overall, I liked it and I already checked the next one out from the library!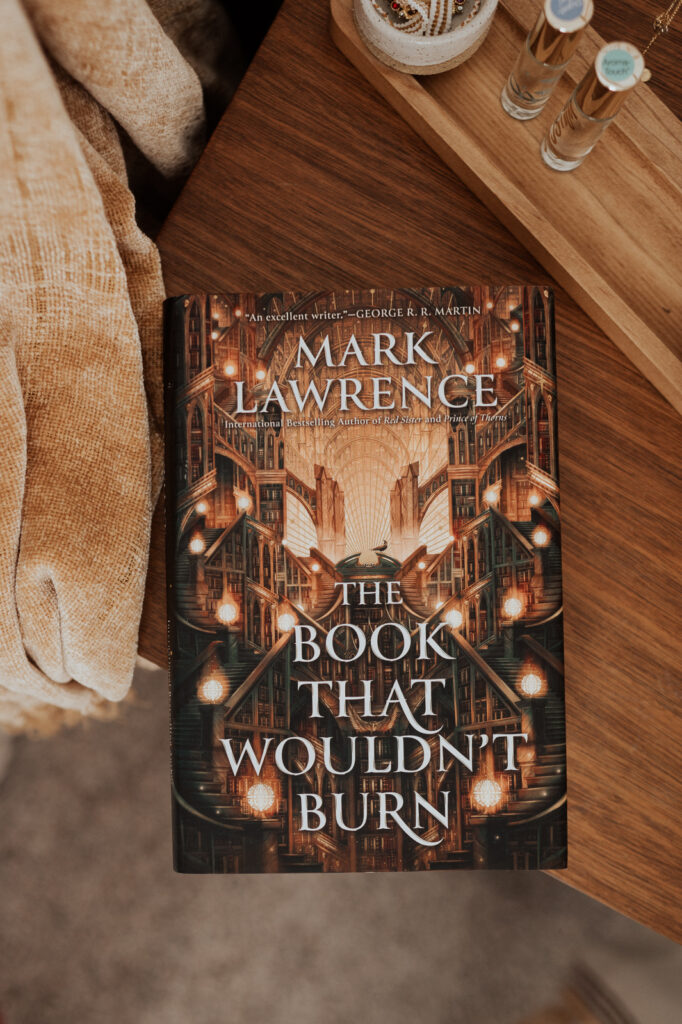 4.5 Stars: This is a fantasy sci-fi/dystopian novel with great character development, compelling plotlines, & an interesting world. The library is so unique & the history/ passing of time is very intriguing. I was caught up thoroughly in the story and duel timeline as this world unfolded. There were some pretty big plot twists – including a huge one I didn't see coming (and am honestly still trying to reconcile!) Some language with quite a few f-bombs but they don't feel too out of place. Overall, I enjoyed it and I cannot wait to read the next one to find out what happens next!
PS: I started listening to this book on Libby (audiobook) but then ran out of time and it returned leaving me with a long wait for it again. Instead of waiting for the audiobook to come back, I purchased the book and read the rest on my own. I enjoyed the audiobook however I was very confused at the beginning because the reader was saying "Evar" like "Eva" and "Kerrol" like "Carol" and it made no sense that they were boys. It would have helped for me to see the names at that point instead of halfway through when reading the rest on my own! I did however love how she said "Livira" and heard her voice in my head as I continued reading it.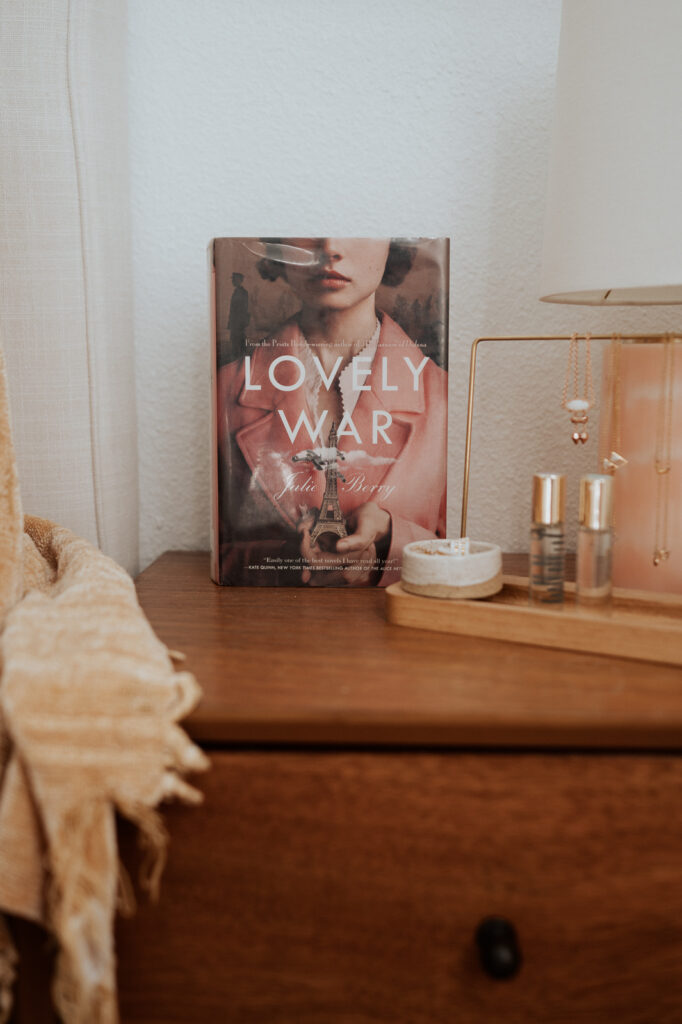 3.5 Stars: I wish I liked this book more than I did. The actual storyline from WWI I enjoyed a lot. It was a lot with two love stories (so four MCs) with backstories, many side characters, and several locations/ dates but I could keep up and I was invested. I needed to finish the book just to know what happened with James, Hazel, Aubrey, and Collete. What really made it a bit of a mess was all the Greek gods who continued to show up and the additional storyline/ duel timeline they added. There were just WAY too many main characters. I think the idea of modernizing Greek gods as if they were still around is very interesting and novel, so I wish it worked better. Also, I cannot stand the "I had an affair so you would notice me" troupe. Seriously eye-rolled at that point. Like you are gods, just talk to each other. The addition of the Greek goods to the storyline also added some weird takes that I didn't love – like all of Hades chapters dealing with death. Overall, surprisingly clean (didn't think it would be with how the first chapter started off) and the main storyline is really a great WWI historical fiction. I had such a hard time figuring out how to rate this one because half was amazing and the other half was very meh! I recommended it but also I don't? HAHA!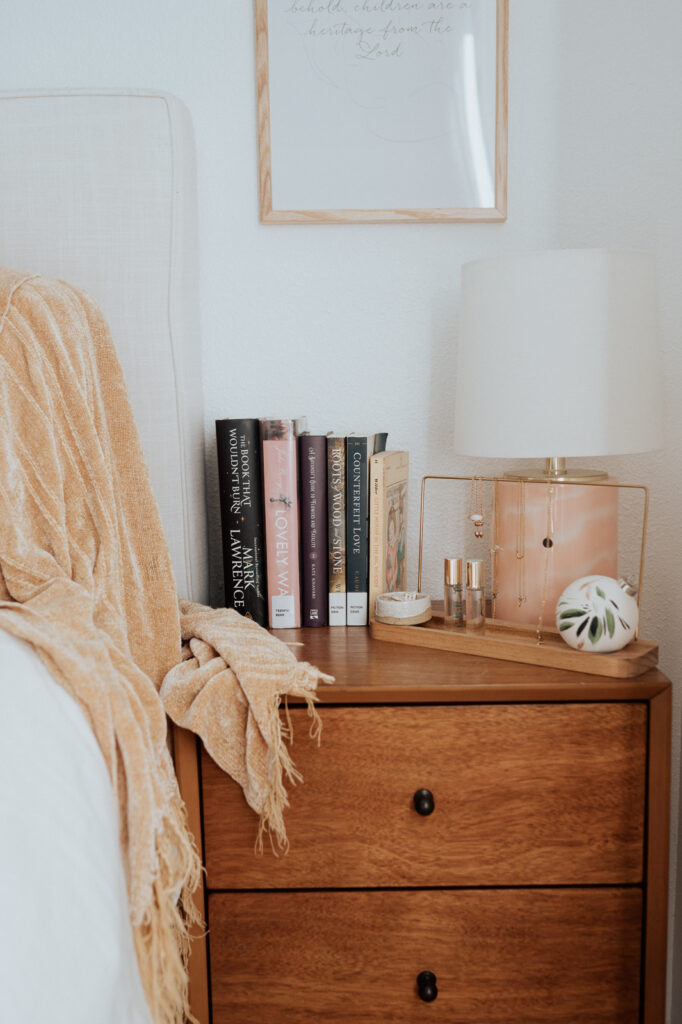 See something you like? Put it on hold at the library (or order it on Amazon)! 4/5 stars are all added to my Amazon lists here so you can also look there for more recommendations. Follow me on Goodreads to see what I am reading, what I want to read, some of my favorite books, and and every review! And, as always, leave your recommendations for me below! I love to read what your reading!
* by a title it means I listened to the audiobook