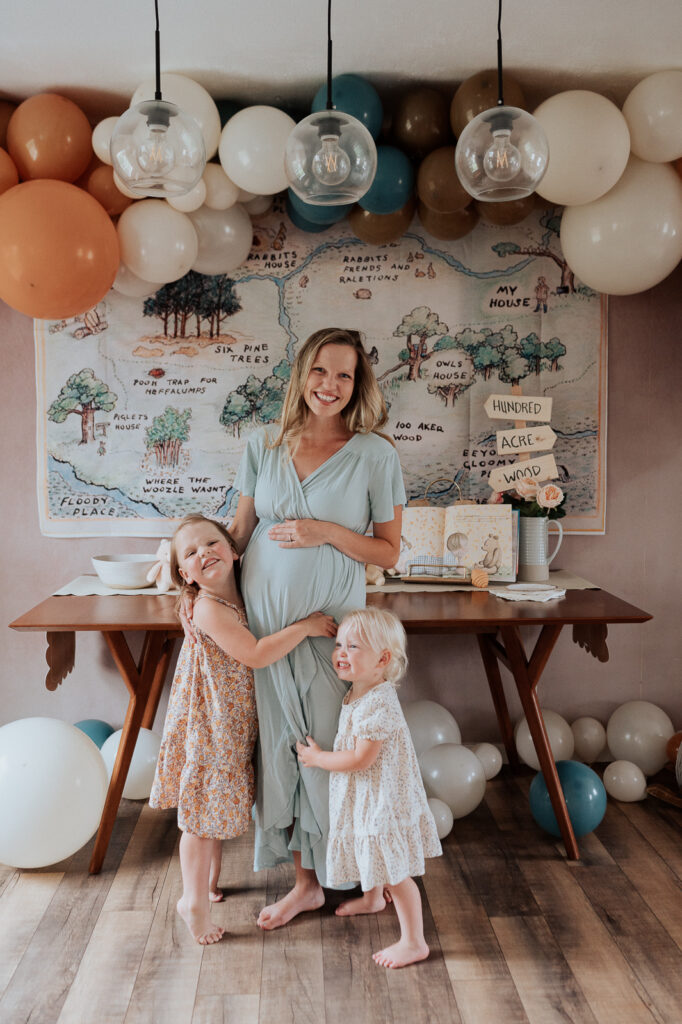 I wanted to do a little something to celebrate our baby boy so I roped in my besties to help me throw a baby shower for him! I mostly just wanted an excuse to invite all our family and close friends over so we made it a family gathering! It was fun to have all the kids and dads tag along on this baby shower! We at one point had 60 people in our house because our indoor/ outdoor party got a bit rained out 😉 Which was totally fine because it was all about the people anyways.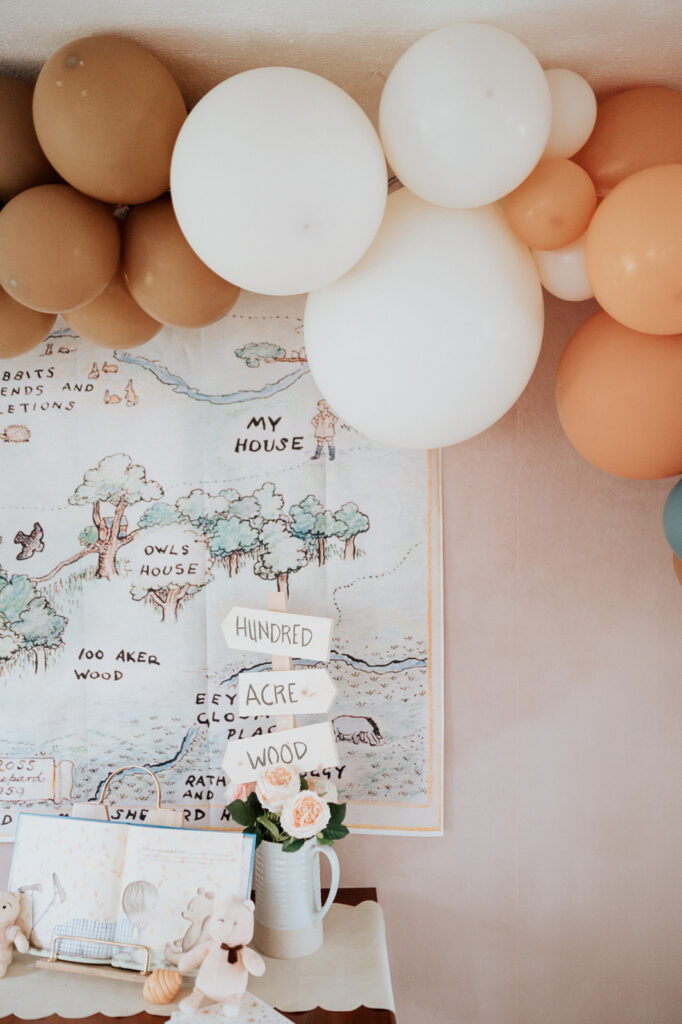 Like I always do for parties, we decorated the table – choosing a Classic Winnie the Pooh theme! It felt like something boyish but also something classic and beautiful. Growing up I LOVED Winnie the Pooh and even had several different Winnie the Pooh themed rooms over the years. The classic look of Winnie the Pooh has remained a favorite of mine and it just felt right to make it the theme!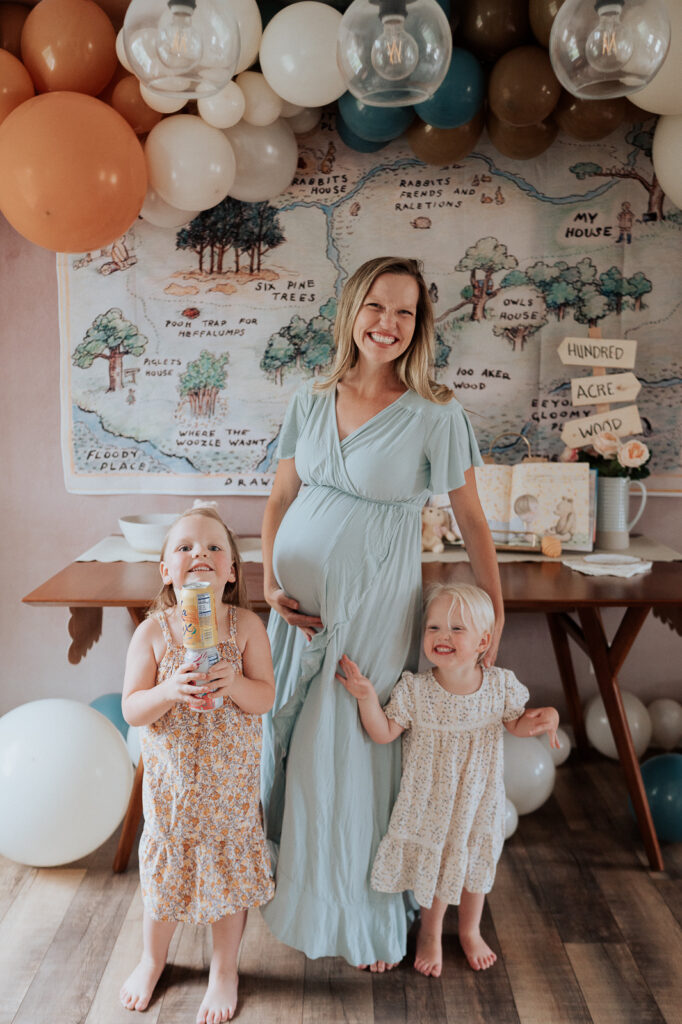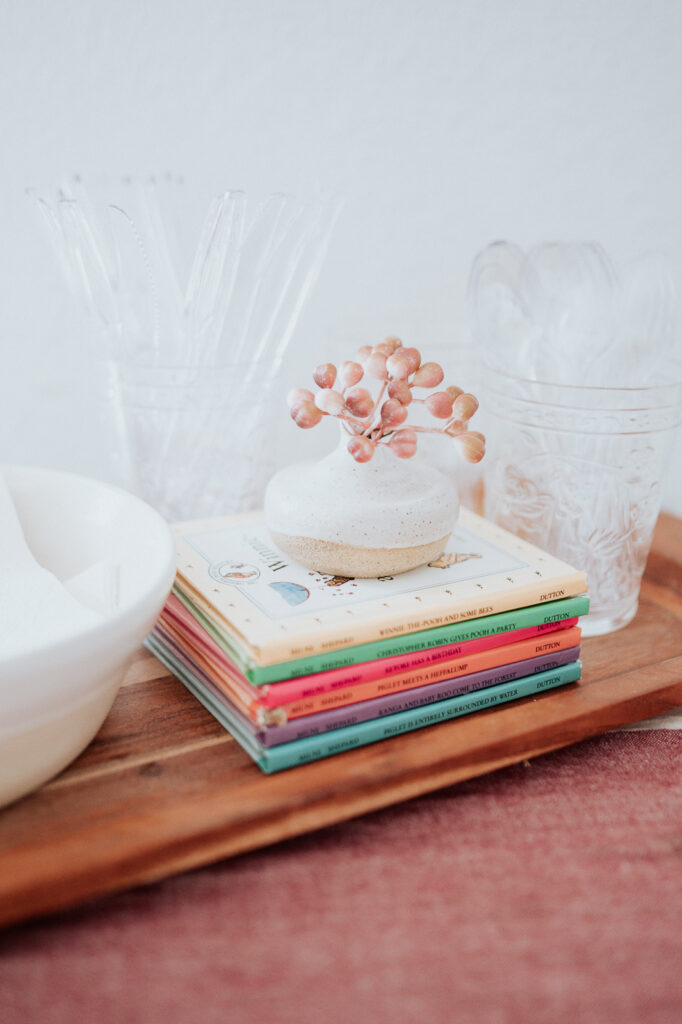 Our last several parties have centered around this table, food, and friends (I mean, just look at all these header photos in front of our wallpaper wall!) I love seeing these photos that are similar in ways but with kids at different ages and stages. If you are on the fence, I recommend always throwing a party for all the reasons to celebrate!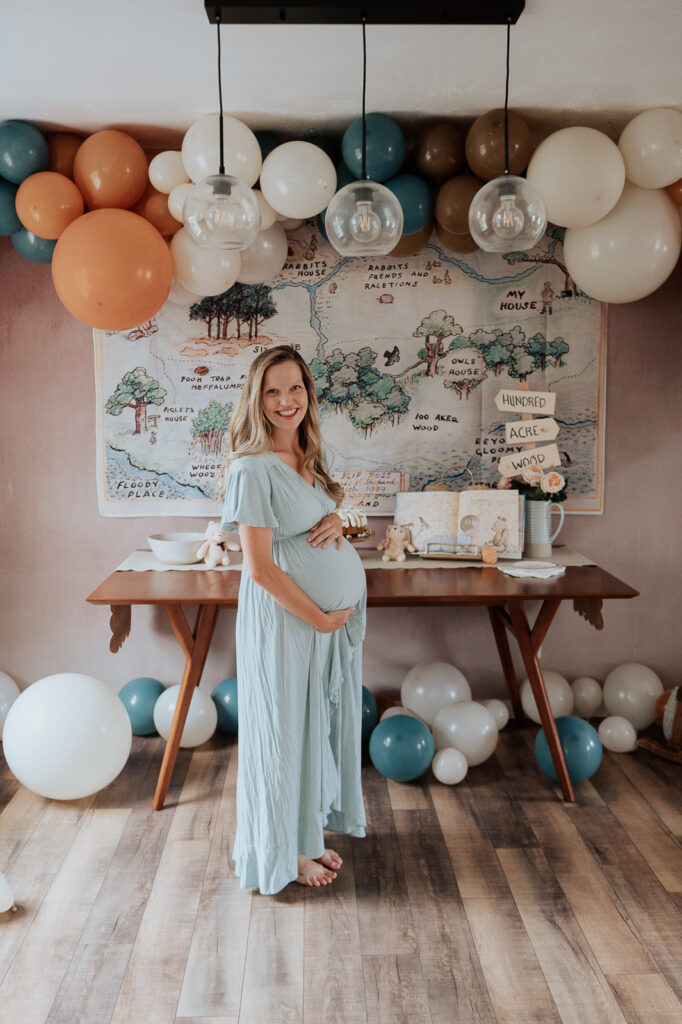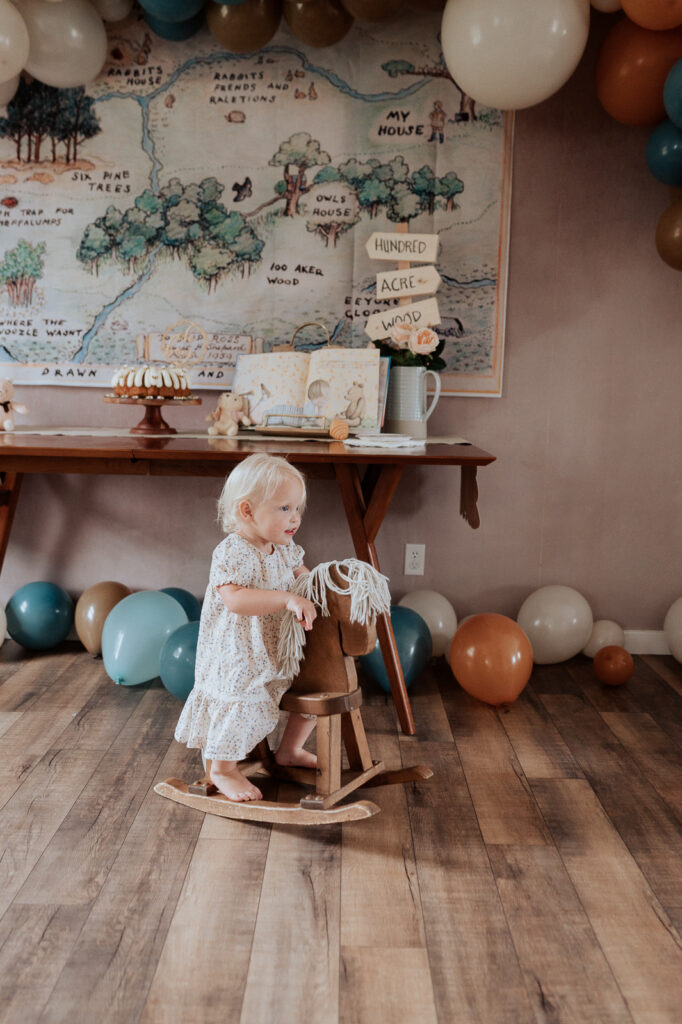 Winnie the Pooh Baby Shower Details
Hundred Acre Wood Sign – DIY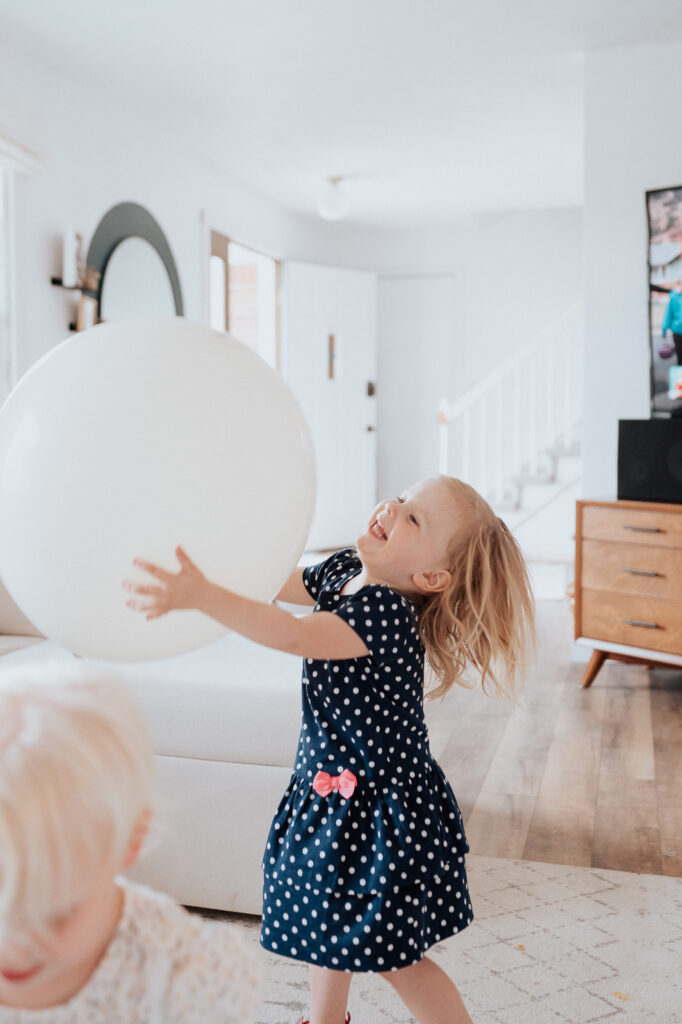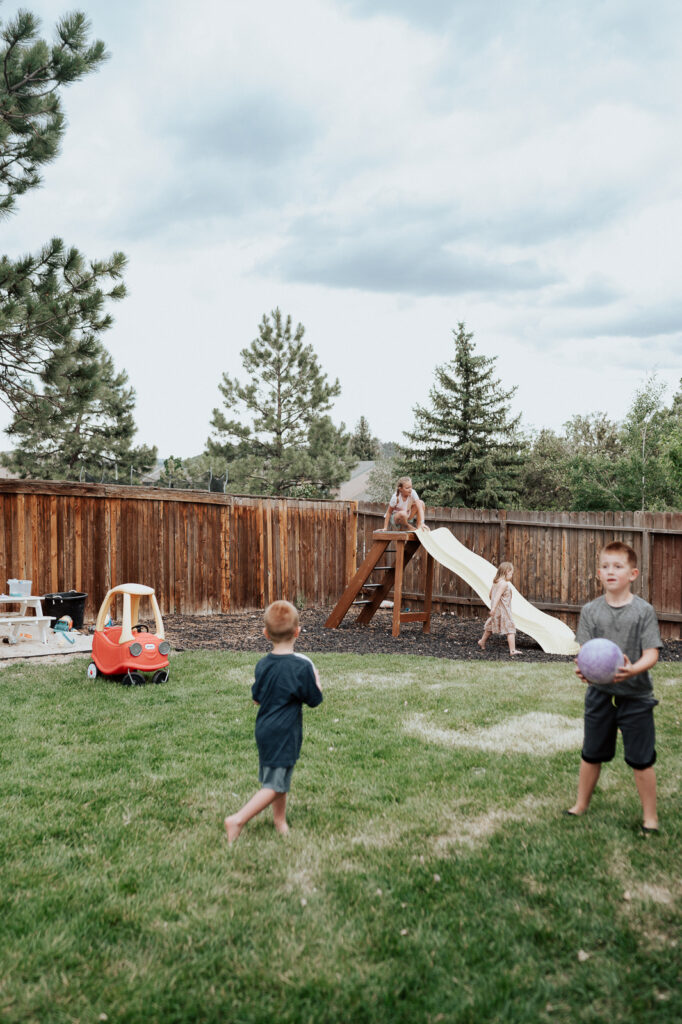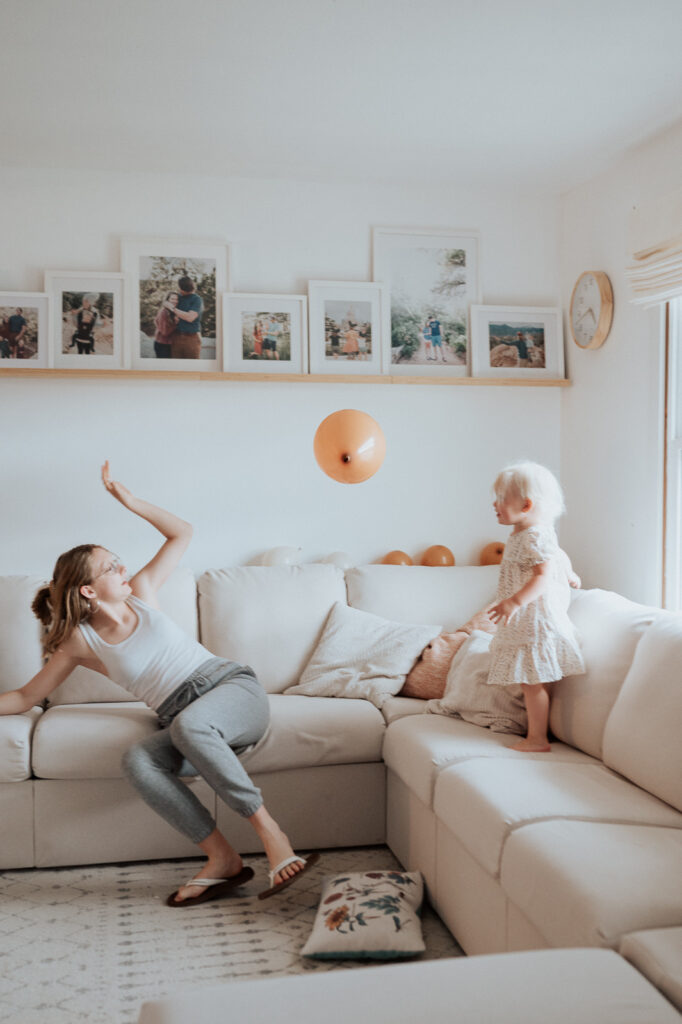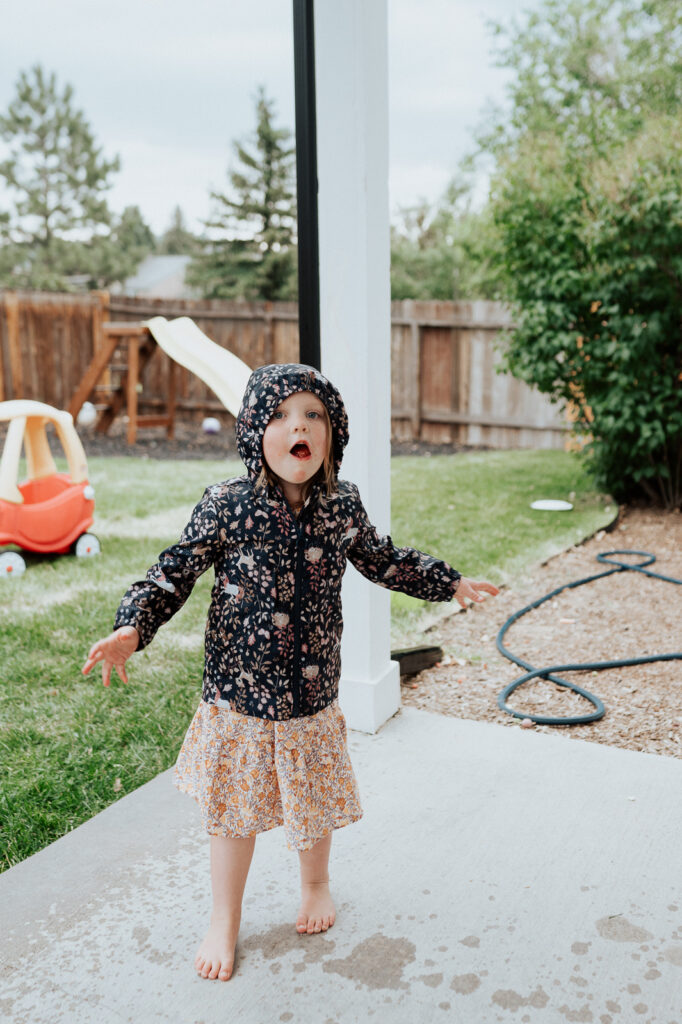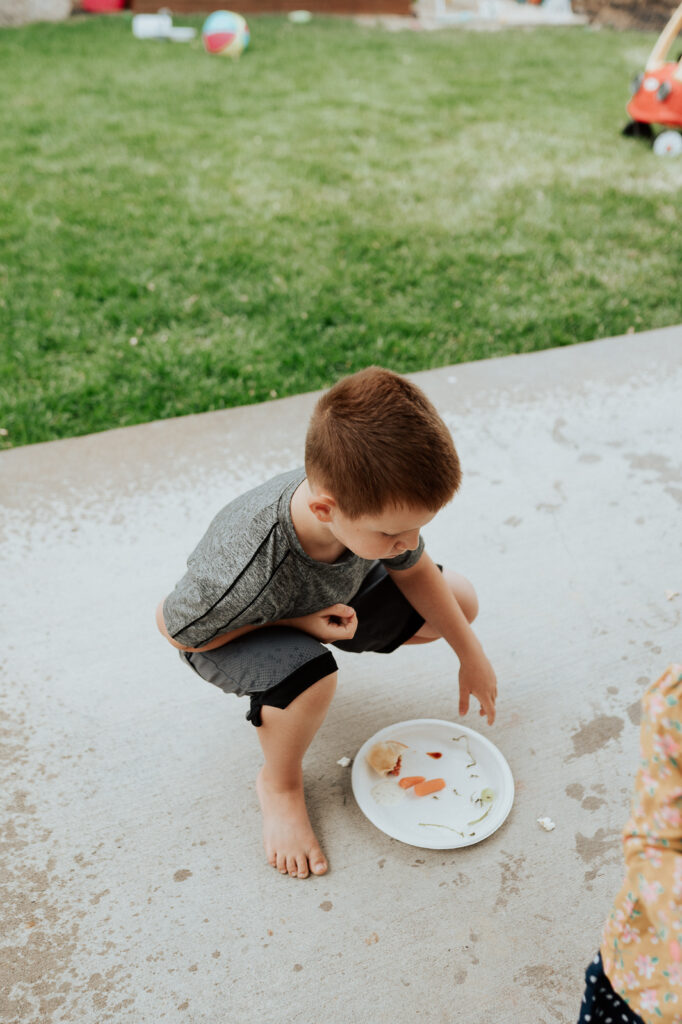 PS: I found Hilde's Baby Shower blog post but I never did one for Millie. Upon looking into this, I realized I didn't take any camera or phone photos of her shower! Oops! But just know that we DID throw her a party and she is, in fact, just as LOVED! Haha!