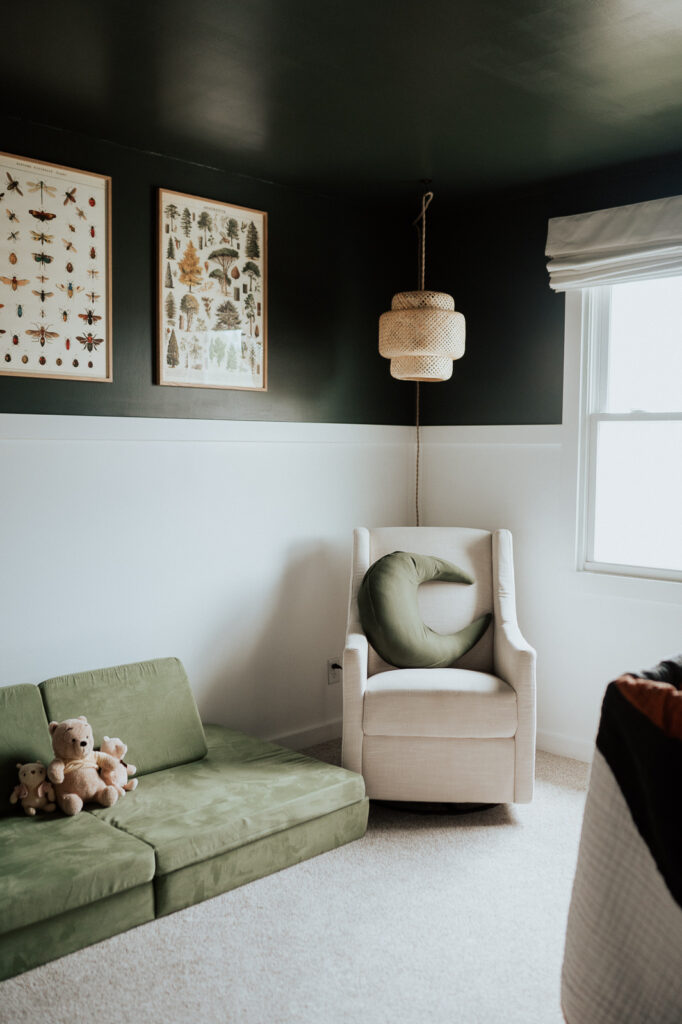 Welcome to Thorin's nursery! It is so fun to have a boy room to put together. Not one thing of pink or floral… okay, well the stacking bears does have a rose blush colored one but I just had to add the warmth and it was cuter than the blue set 😉 This room operated as guest bedroom/ storage space for the last two years but just weeks before Thorin's birth, it was finally transformed into his nursery! We couldn't be more thrilled with it even if it is a moodier look than we usually do! I guess that is what happens when you paint the ceiling!! (GASP!)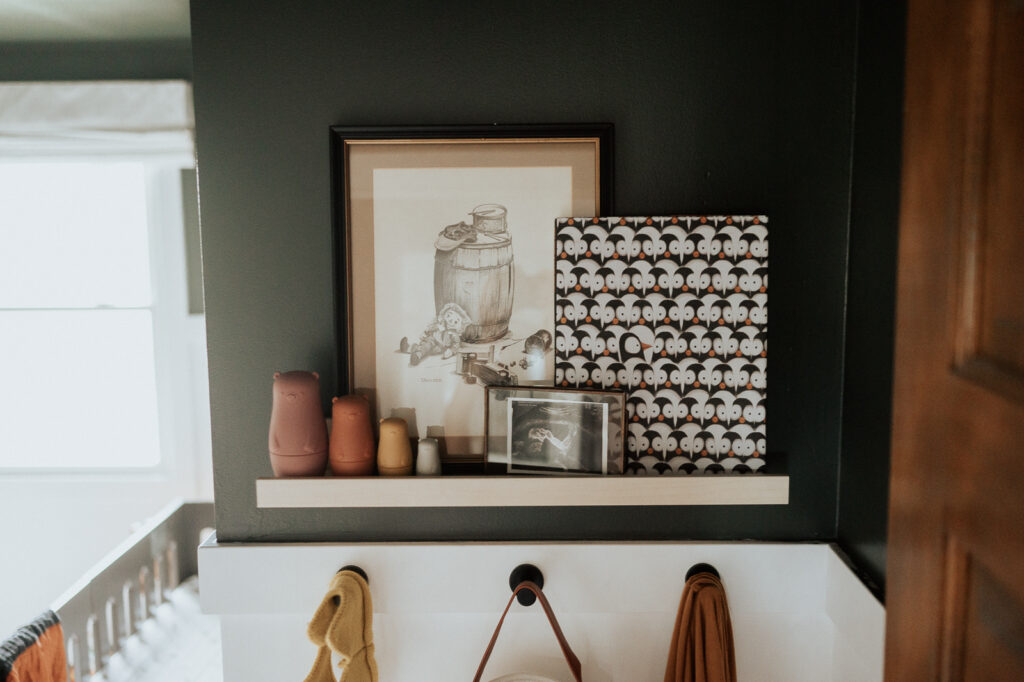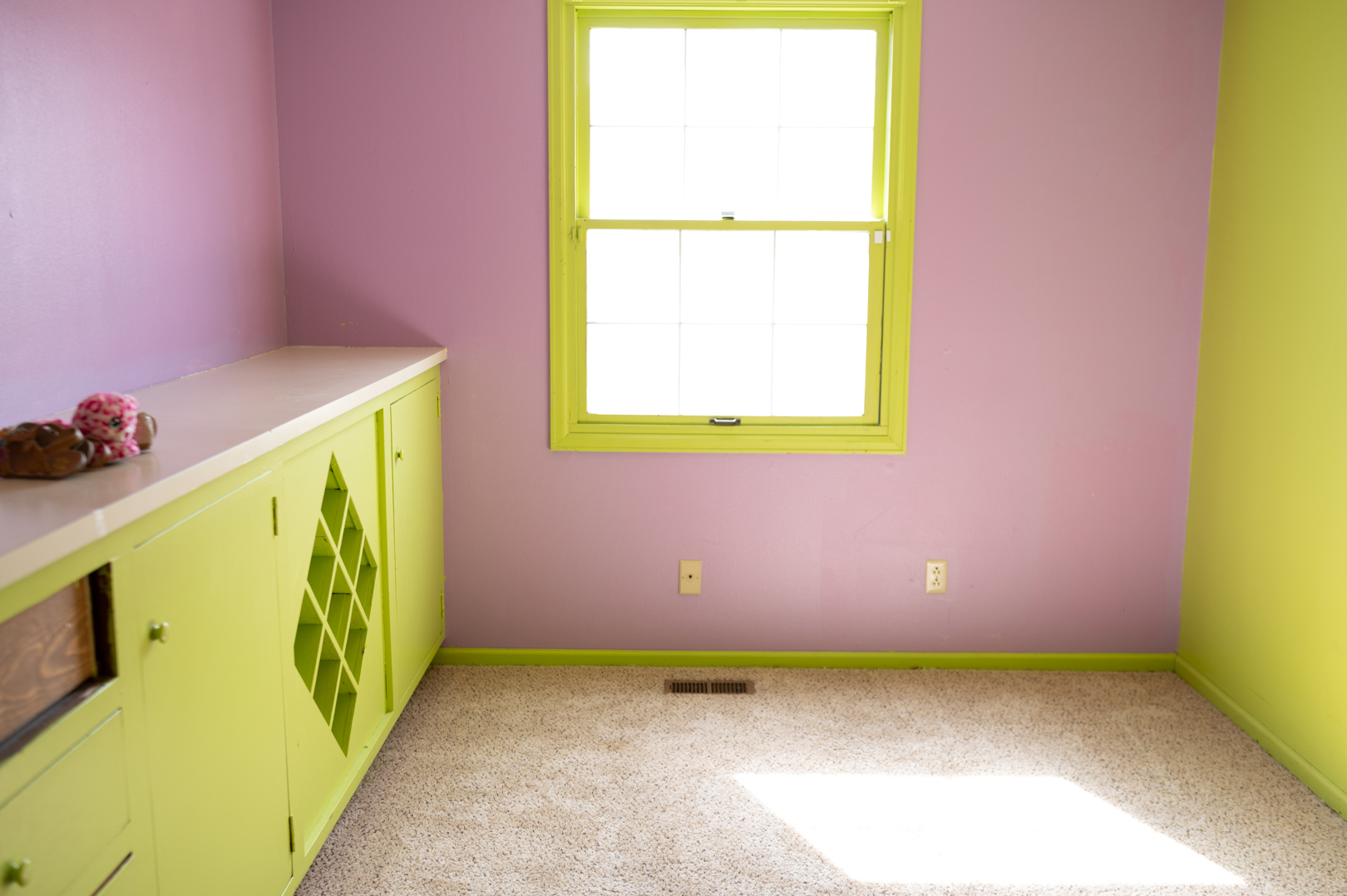 I forgot just how bad this room was when we bought the house. These before & afters are pretty remarkable. As you already know, this house had some weird design choices and terrible upkeep. Right after we bought the house we ripped out all the flooring, scraped the popcorn ceilings, and tore out some walls and random built-ins like the one you see in this room. Why someone would have a neon wine bottle cabinet in a bedroom is still a mystery to me! And we've continued to do a lot over these last two years to get it to where it is today (including NEW windows finally!)aq It feels like slow process sometimes because of time & money, but when you look back on what we started with and what we have now, it makes it all worth it!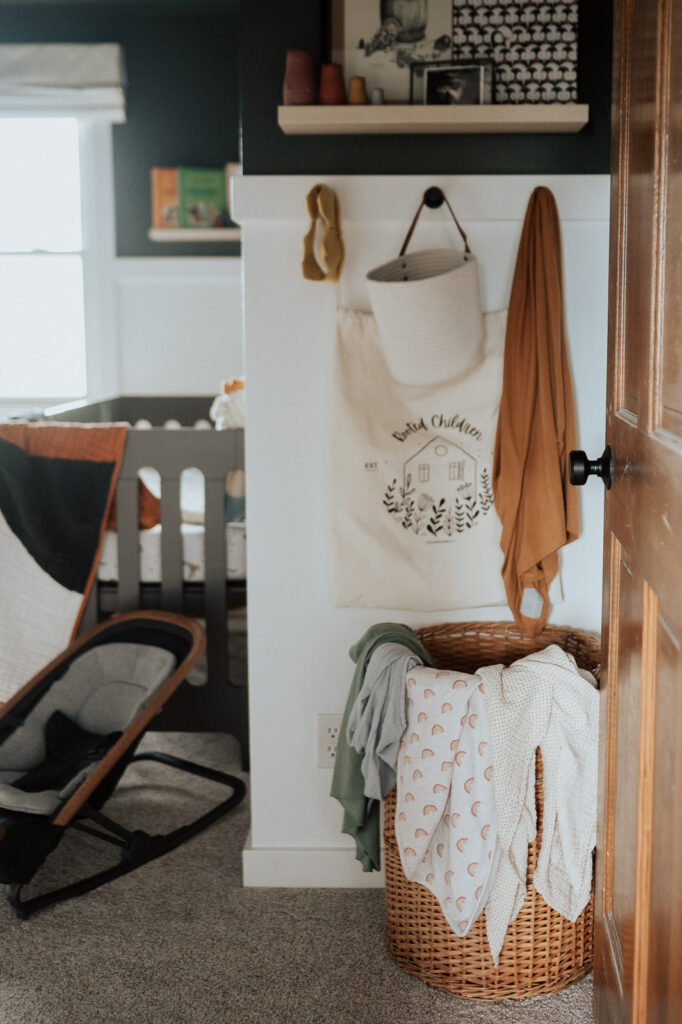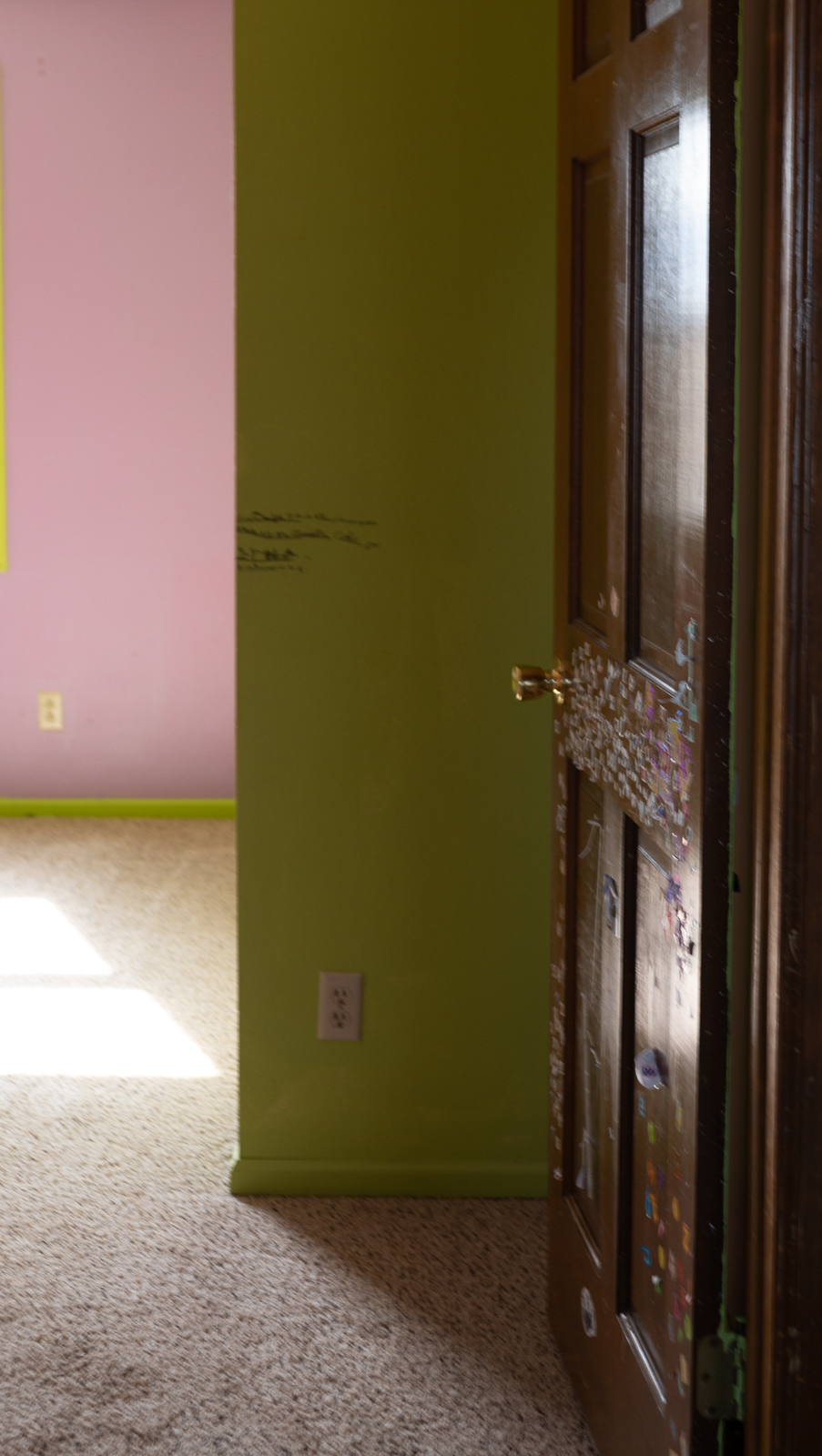 I wanted this room to have something special to make it look finished and intentional. We did a fun board & baton wall in our guest bedroom (I can't wait to reveal that room!) and decided on an elevated chair rail throughout the room with the bottom painted white and the top / ceiling painted a fun color.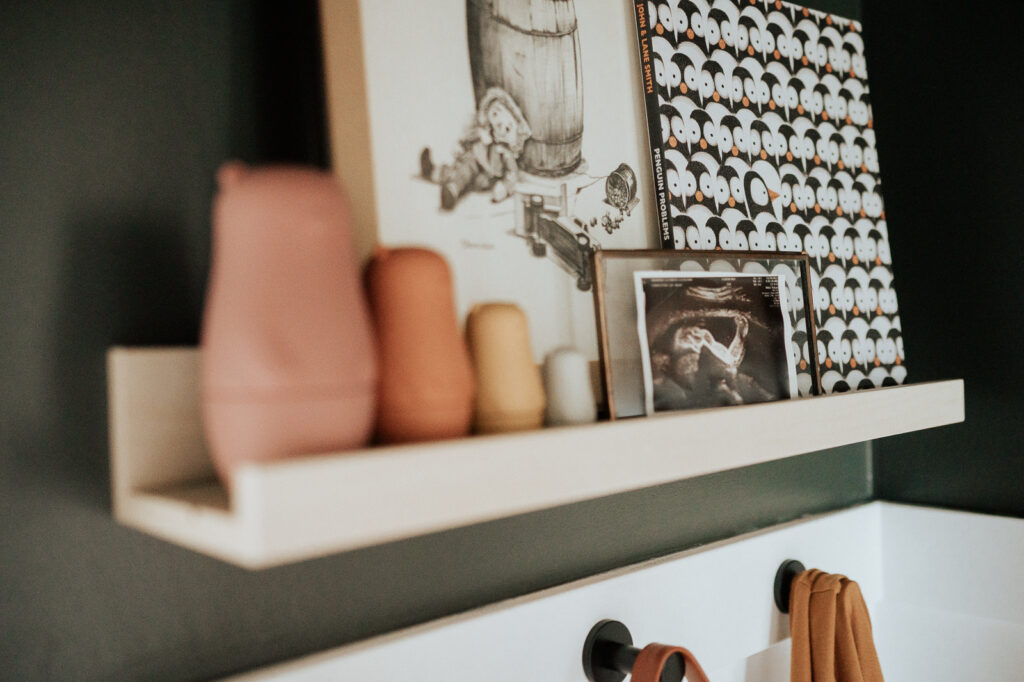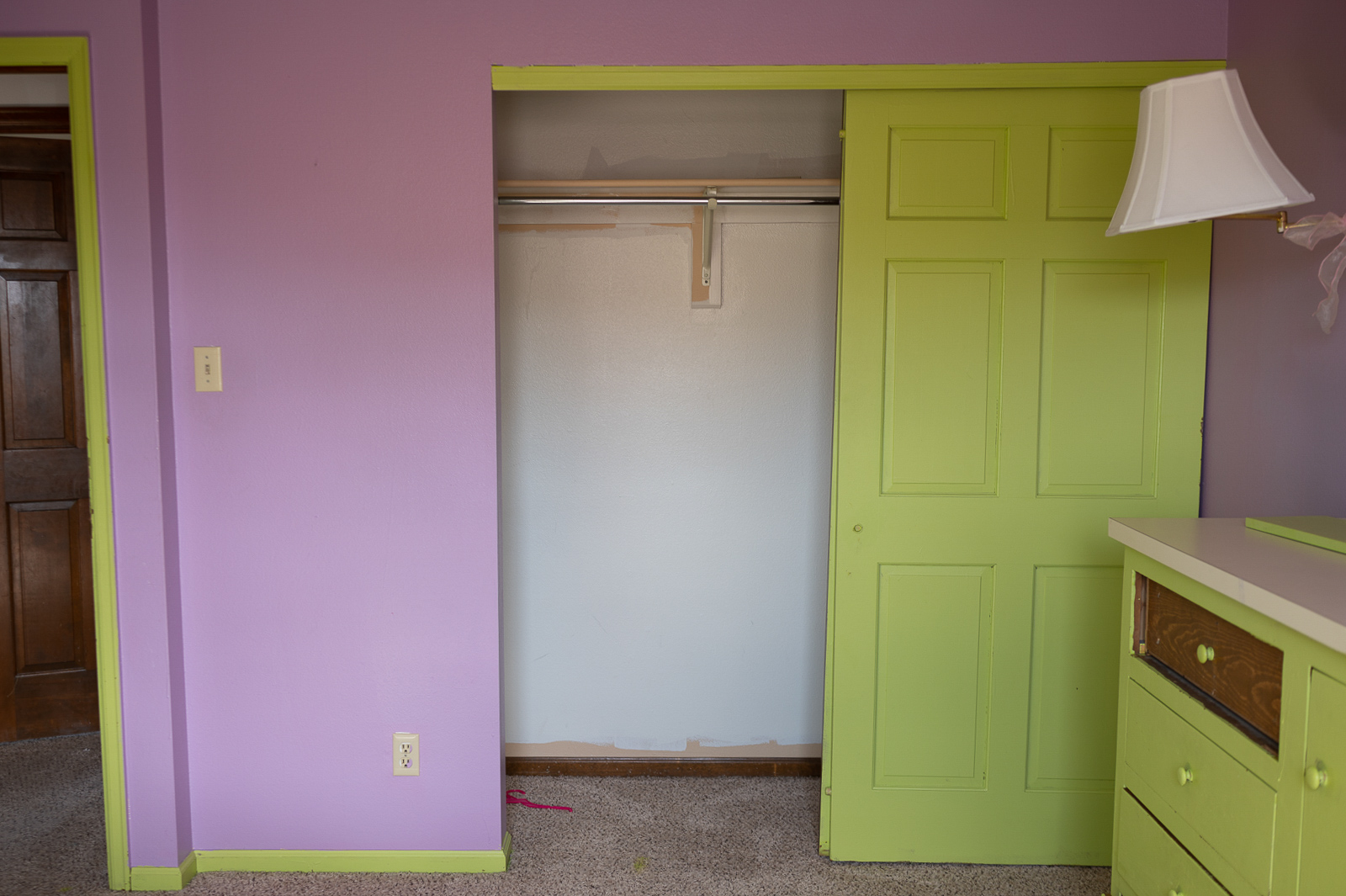 Thorin's room came together around some key thrifted finds and some shopping from other rooms in our house 😉 I've been really into thrifting these days – the thrill of the hunt at the right price is now something I'm very into in my thirties! I picked up that blanket basket at a garage sale for $2, that Raggedy Andy art print from a thrift store for $1.50 (it says "Christmas 1972" on the back!!!), the rocking horse for $12, the book basket for $1.50, and that gorgeous mid century modern dresser & mirror from an estate sale on my street for $10!! It was dirty and sat in our garage for a month or two until the nursery was ready to be dressed, but it cleaned up beautifully and we discovered it was an authentic Mid -Century modern piece by American of Martinsville and made out of solid Walnut!!! This similar one is selling for $1500!!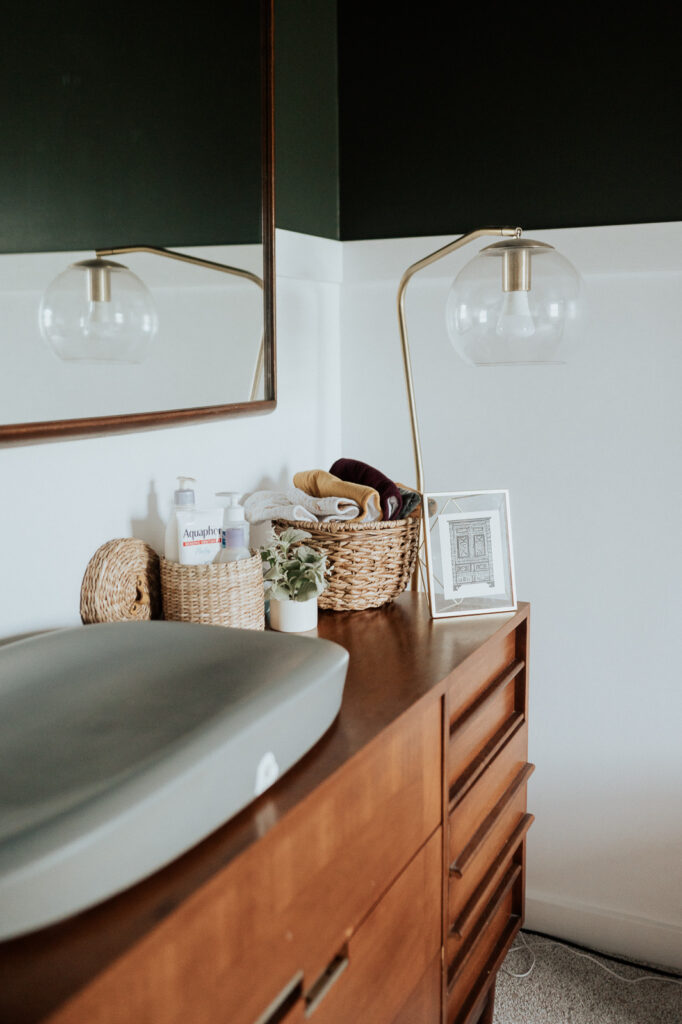 From our house I found a lot of "free" things to use. And by free I mean I already paid for them in the past… but not right now! lol. The bamboo nugget was perfect for his room (I knew I wanted to have a nugget in both kid bedrooms!) and we had this bloom crib from a photography collab we did with Hilde. We had lent it out but got it back right before Thorin was born which was perfect since we were able to gift some friends with the girl's old cribs (now that they moved to a bunkbed!) The Babyletto rocking chair & the Hatch Baby Changing Pad both came from the girl's nursery (which means their room is getting upgraded to big girl soon!) and I took the Target baskets on the changing table from other rooms in the house. I also snuck an ultrasound photo of Thorin's arm flexing (we thought it was so funny!) and put it in a frame I already had!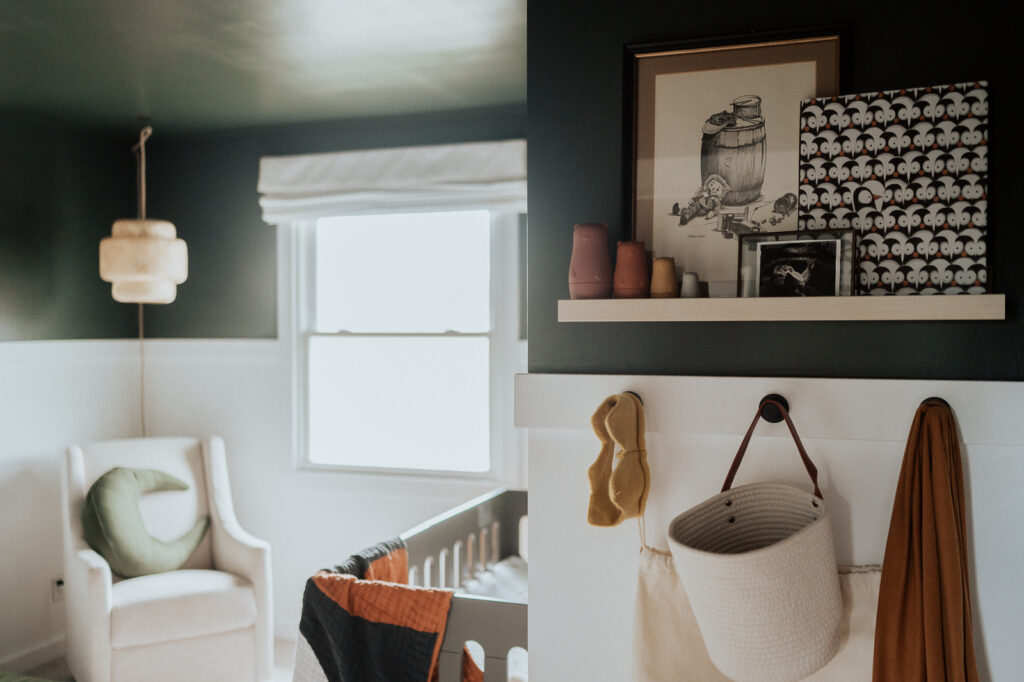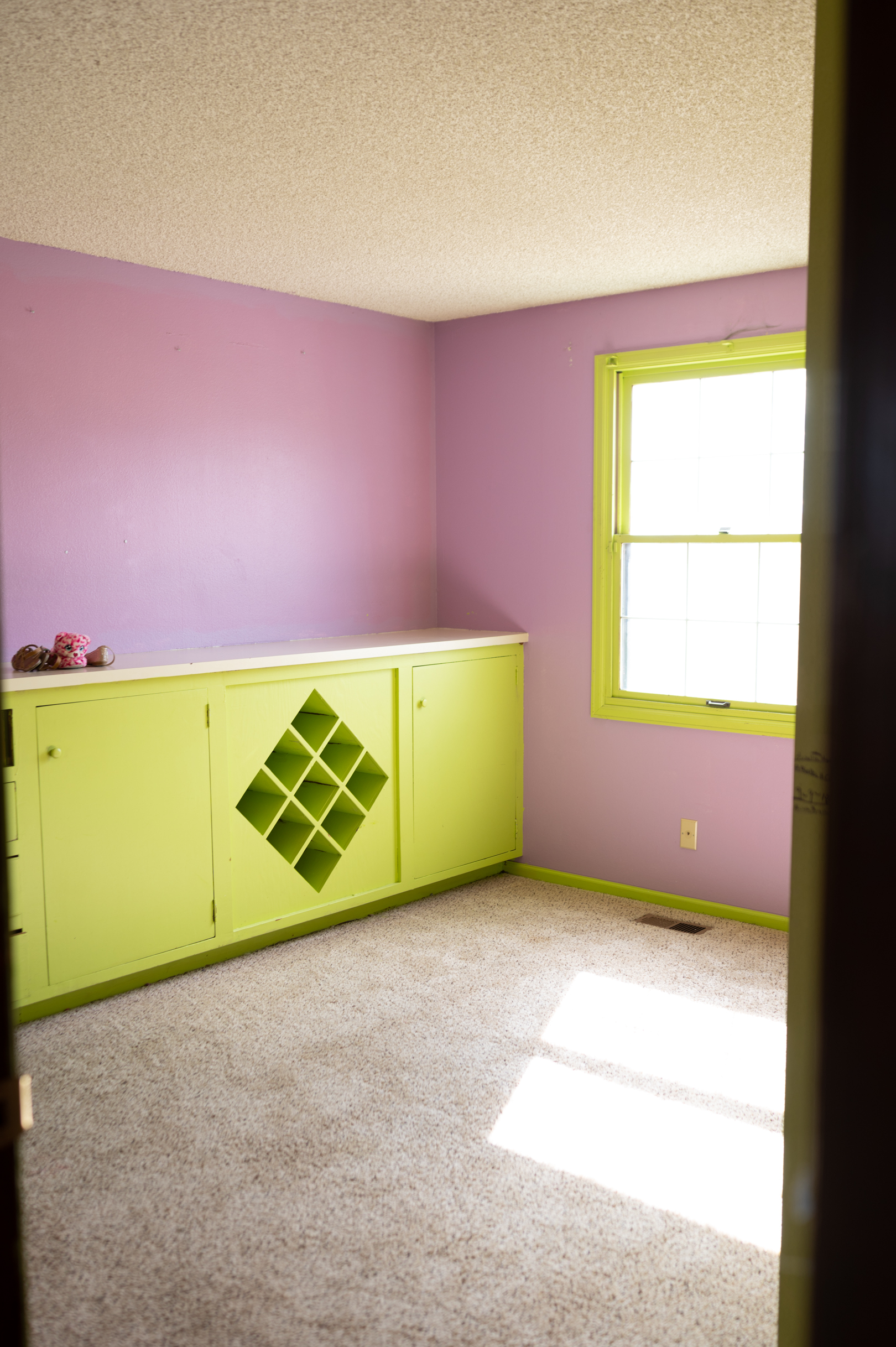 The girls both have name signs in their room so I wanted to do something like that for Thorin as well. This time I went with a fun yet simple canvas flag to place over his crib. I feel like it will be able to go with a lot of different styles over the years!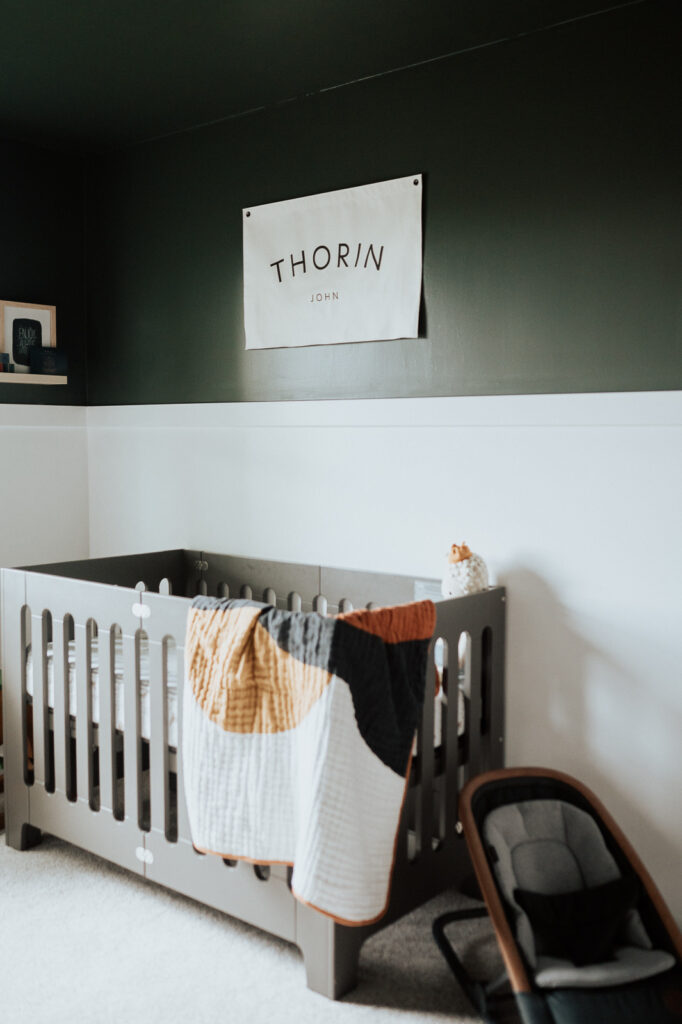 The rest of the colors just started coming together after those big pieces were in place! We had left over dark green paint we painted in the shed (another post that needs to be shared) so we decided it would be a great fit for this room as well! The color is Sable Calm by Valspar and I got the idea to paint the ceiling from searching the color on Pinterest and finding this other nursery!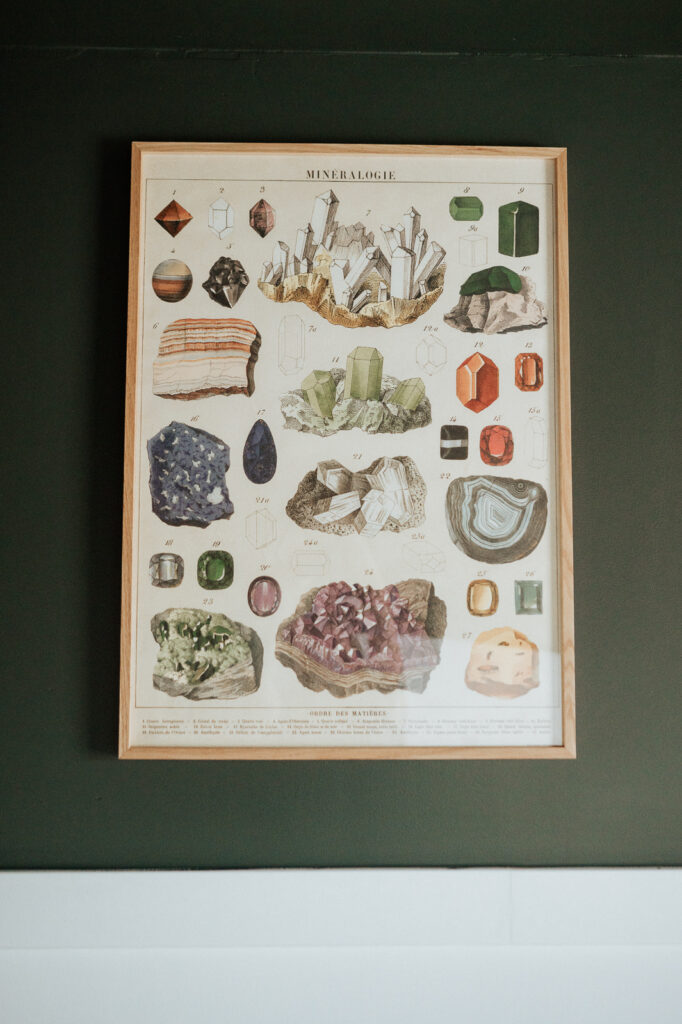 The details and fillings come from things we put on our registry – lots of creams, yellows, browns to help warm up the greens. It is a very autumn room and I like that! I also had some poster frames from the Poster Store so I hung them up. Then I found these prints on Amazon and they are perfect. I actually shared everything from Amazon on my store page here so if I didn't link it already, it's here! And the last things I think I need to point out are the Yellow Pottery Barn Blanket and Boho Hamper I got as an unexpected gift! They are perfect for this space!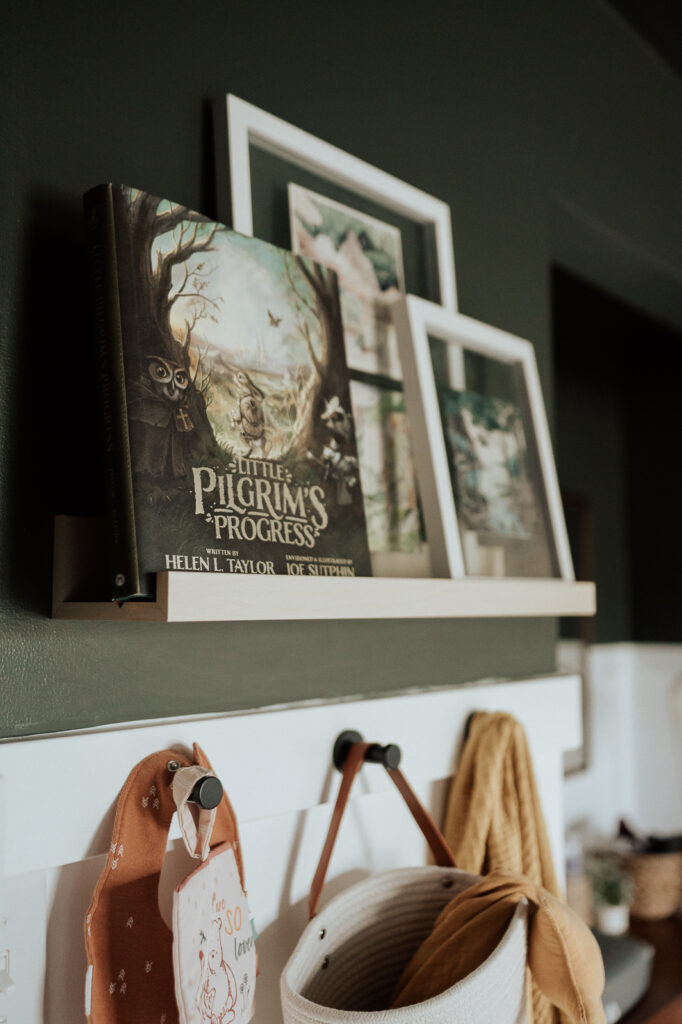 And that's a wrap! It's so fun to share this before & after with you! We love having a finished space for our little man and are honestly very proud of how it turned out! It's always so rewarding to see something beautiful come together from something so not beautiful!