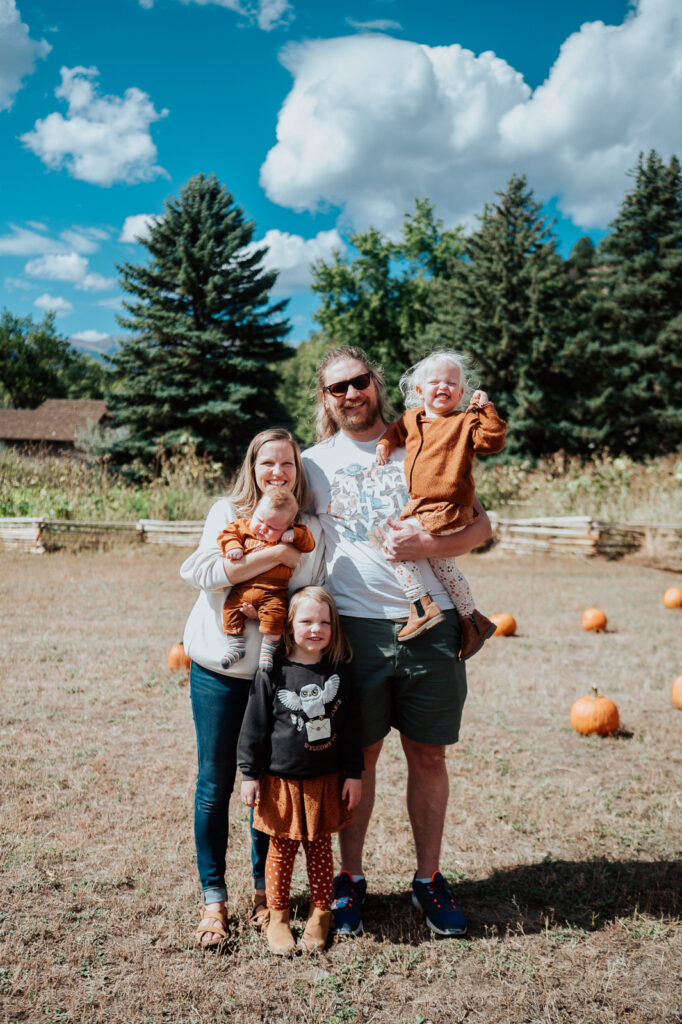 It must be October!
The first Saturday of October Rock Ledge Ranch hosts their annual Harvest Festival and we go every year (except the ones we haven't 😉 ) I've learned to put it in my mental calendar so I don't miss it like we did in 2019 (I'm still a bit salty about it!) Looking back on each year, it is fun to see how the kids have grown both in height and in number!
2021 – 2020 – 2018 – 2017 – 2015
We are members so events like this are free for us to attend. We pay $50 a year for a family membership that allows us to take advantage of lots of their offerings including preschool story time & homeschool days. I highly recommend a membership if you are local. We not only go on event days but also on lovely days were we can see the animals and walk around the beautiful property!
We always run into friends here because it is the thing to do and I love to capture these moments doing the things we love with the people we love! Each year I worry less and less about getting the perfect "pumpkin photo" (although I still try!) and I care more about documenting the kids and these seasons. It feels like just yesterday I was holding an infant Hilde above a pumpkin, and now here we are doing the same thing with my third! Life flies and these traditions and memories helps root the seasons and cement things in time.
Here's to the memories, the friends, and the pumpkins. To fall traditions and growing children. May we always prioritize fun and family time!