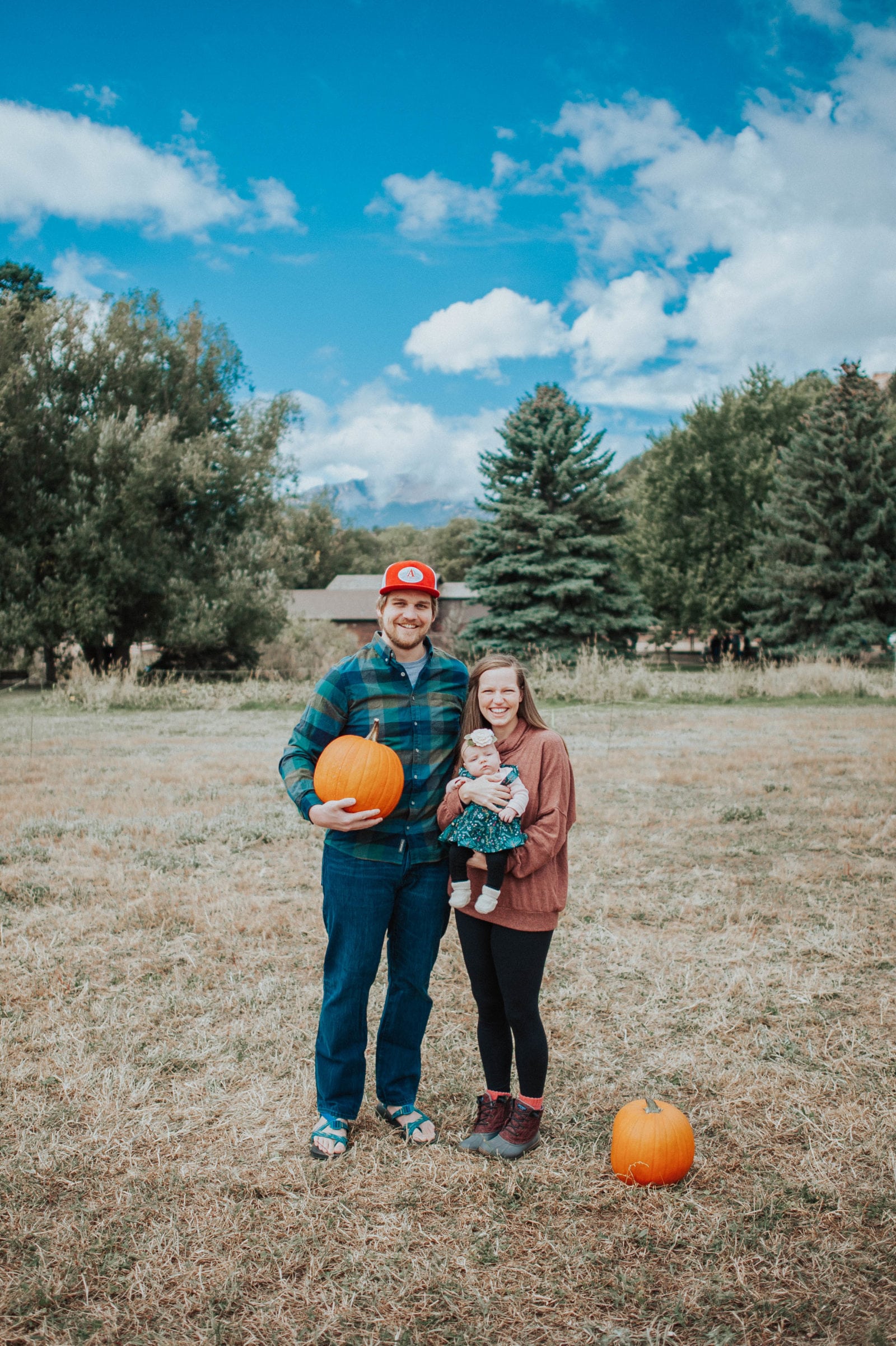 Another first for Hilde! But really I shouldn't start every post like that. haha. Every year Rock Ledge Ranch has a Harvest Festival and it is one of my favorite things to go to. Often we go here just to walk around. It is a beautiful historic property in our neighborhood and way before we had Hilde, we would take walks around the ranch and into Garden of the Gods. But I love going to their events as well because they do such a fun job. My love for tradition makes this event entered into my calendar as soon as they announce the date. I love traditions and I love picking out my pumpkin here.
The Pumpkin Patch in 2017 (where we ironically got asked if we were taking photos of a pregnancy announcement a month before we found out we were pregnant) and Toms World Sight Day in 2015. I have no recollection of what happened in 2016… but can't find a blog about it so I must not have gone 😉 (EDIT || after a quick stalking session of my own Instagram, I discovered I was in California over the date of the Harvest Festival. See IG proof here. )
So of course when this year rolled around, Hilde got to join us and I was thrilled. I picked out a pumpkin picking outfit for her and one for me as well. I've been living in leggings these days. They are perfect for this cooler weather and my postpartum body. I also adore this oversized sweater from Pink Blush! It is all kinds of cozy. Hilde is rocking Gymboree with her Garden Suspender Dress & Pink Ribbed Bodysuit. I also adore this flower headband from Treasured Peach and knit booties from the GAP. Bruce also looks like fall in his Eddie Bauer Flannel – love that they have tall sizes for this tall man!
We picked out our perfect pumpkin, ate homemade apple pie, and walked around with our friends. Hilde is clearly still too young to enjoy some of the other activities our friends kiddos did – like a hay maze and pony rides! But we all had a blast and I loved having a photo buddy for my pumpkin picture this year on Instagram!
Rock Ledge Ranch – Harvest Festival