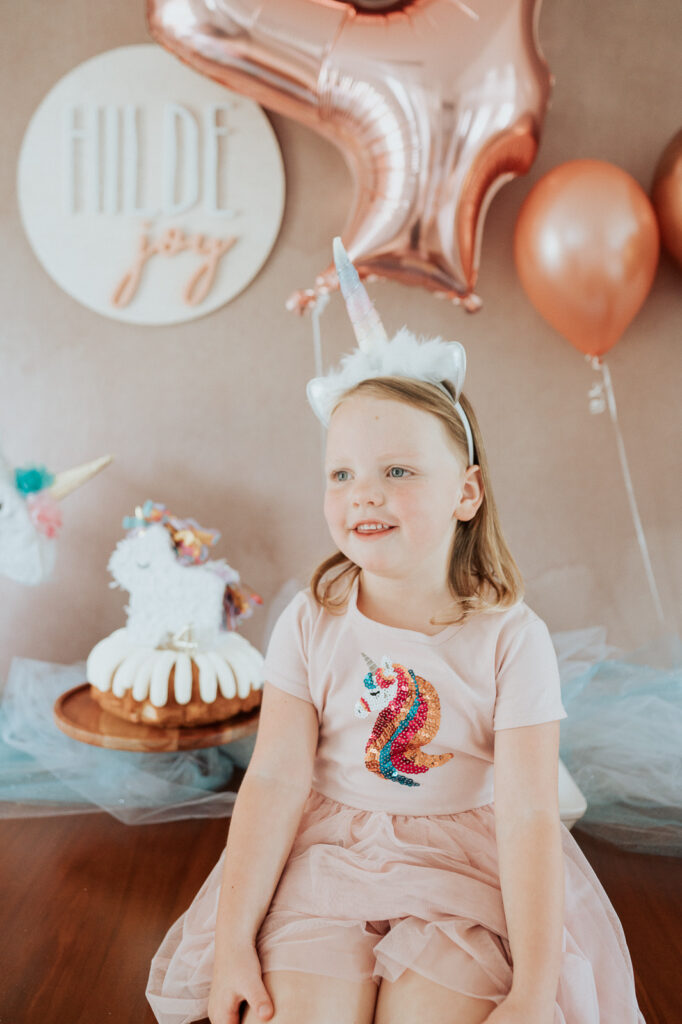 Hilde's 4th birthday landed in the middle of the newborn days with our littlest Mayberry so I was unsure what we would be able to do to celebrate. But since birthdays are a big deal around here, I knew we had to do something!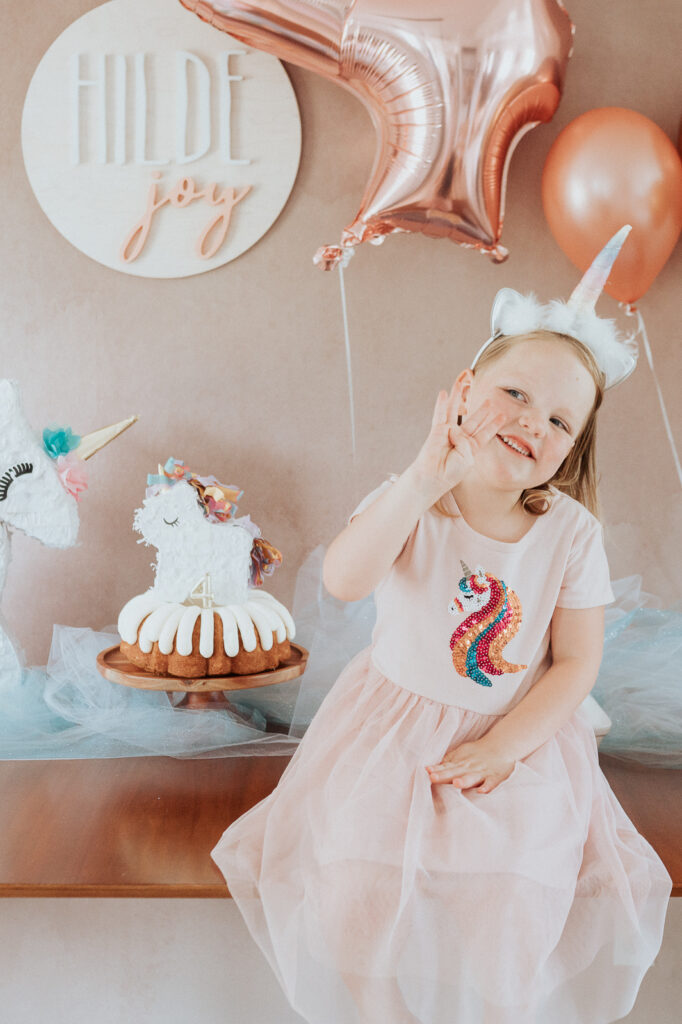 Since our Hilde Joy turned 4 (how?!?!) I felt she deserved a bit of a say in our festivities. I told her we could go somewhere fun just our family (like the North Pole) or we could have friends over for cake. She picked the later (as this social butterfly would!!!) Then she informed me that she wanted a Unicorn birthday party with a Unicorn dress and a pinata full of candy. Check, check, & check!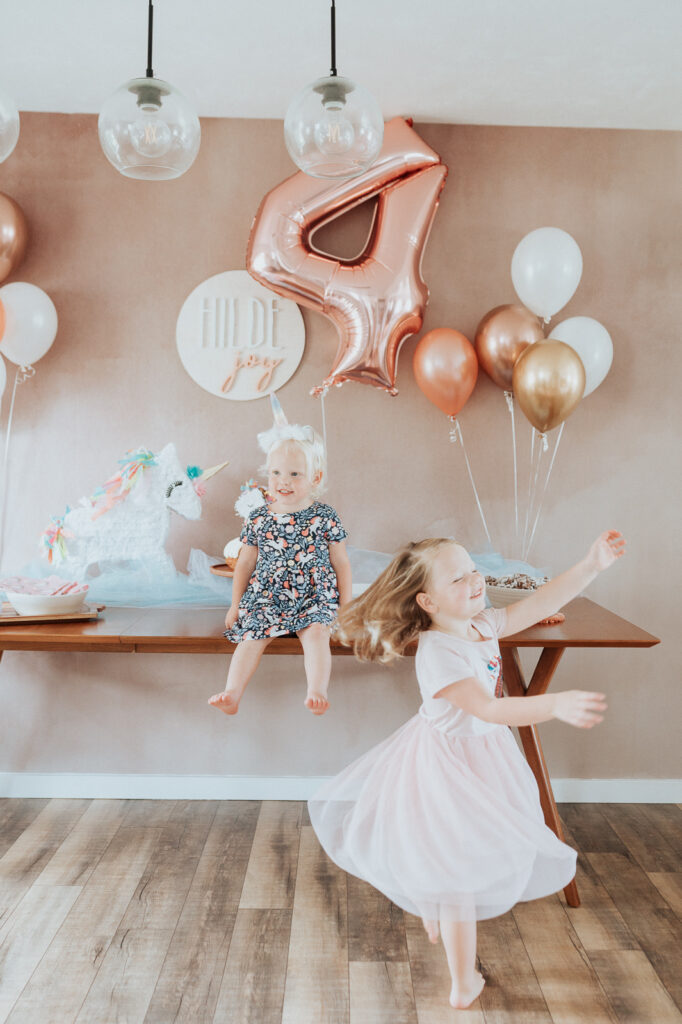 Normally I like to provide food (easy food) over the eating hour so everyone can stay and eat and hangout and have fun. But this year I thought it best to keep to dessert to keep the stress levels and overall responsibility down. It was just as magical and we loaded a bunch of toddlers up with candy, so I'd say it was a success!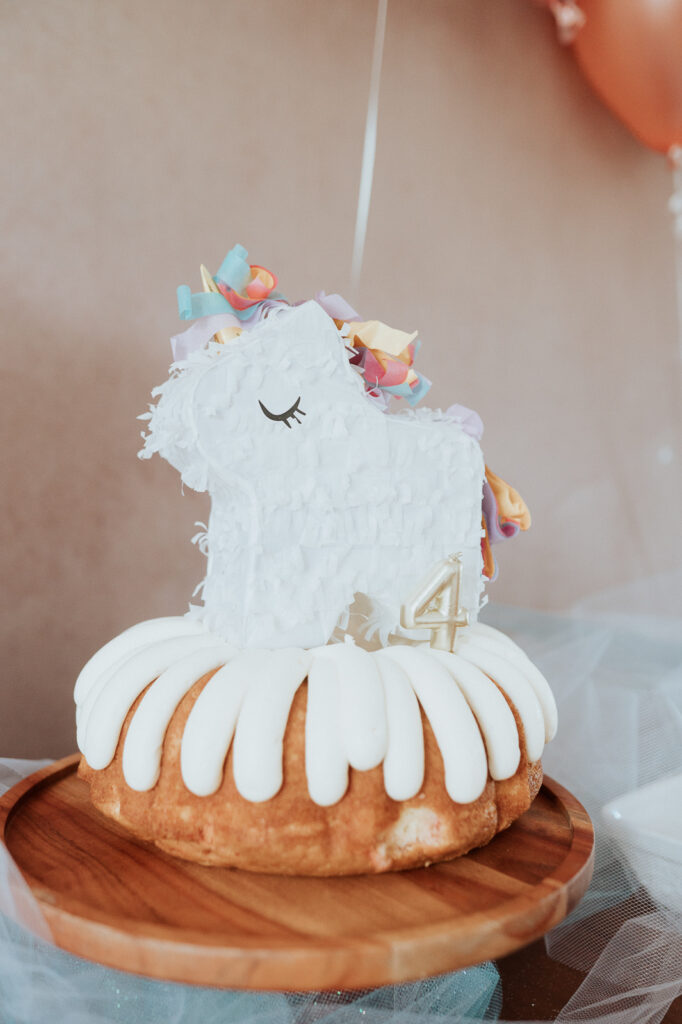 Hilde is blossoming into a beautiful girl full of imagination and wonder and honestly hilarious! She loves plans, she loves people, she loves pretend, and she loves to sing. She inherited my gene for remembering song lyrics so she sings along to every song! (My heart melts when she makes sure we sing the Doxology overnight before bed.) Looking at these photos I see a little girl, not a toddler. And I am just so proud of her! She loves people so well and she loves to learn! She did her first VBS camps this summer and she starts Awana Cubbies in the fall. It is so surreal to send her off to "school" on her own. And she loves every minute of it!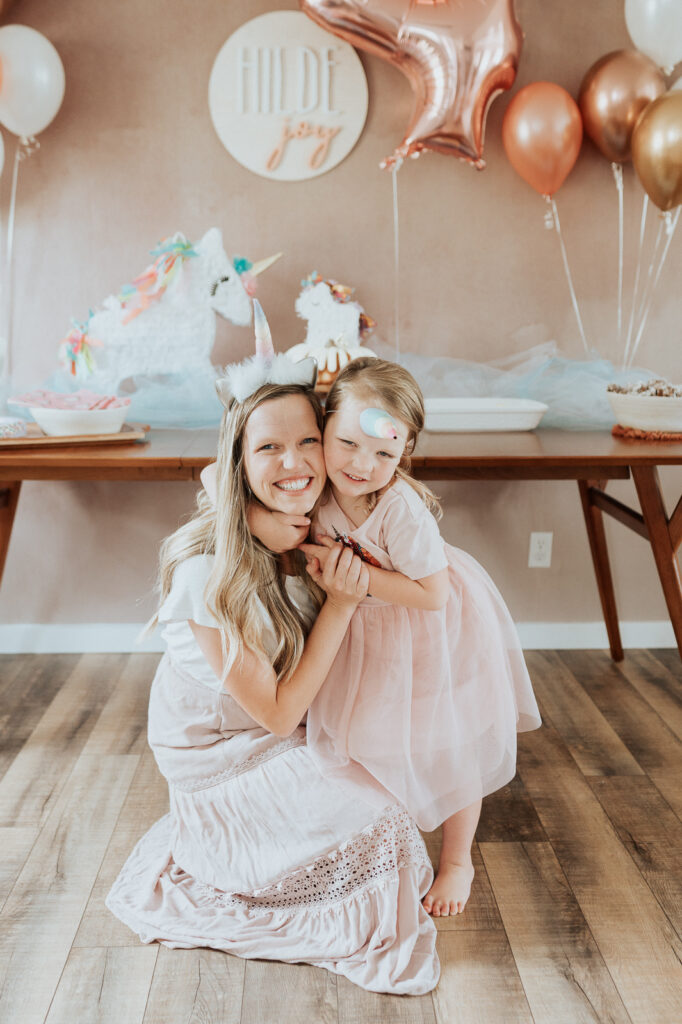 While this party may seem a bit much for 3.5 weeks postpartum, it was perfect for these two social butterflies (me & my eldest!) It's always a joy to gather our friends and our families and spend time together. I also realized just how handy a trip to Walmart is for a unicorn party. I bought everything unicorn (including both their dresses) from Walmart, picked up my go-to Party City balloons, and had Hilde help pick out a cake from Nothin Bunt Cakes. With just three errands, we were ready to host and we just let the party take over from there.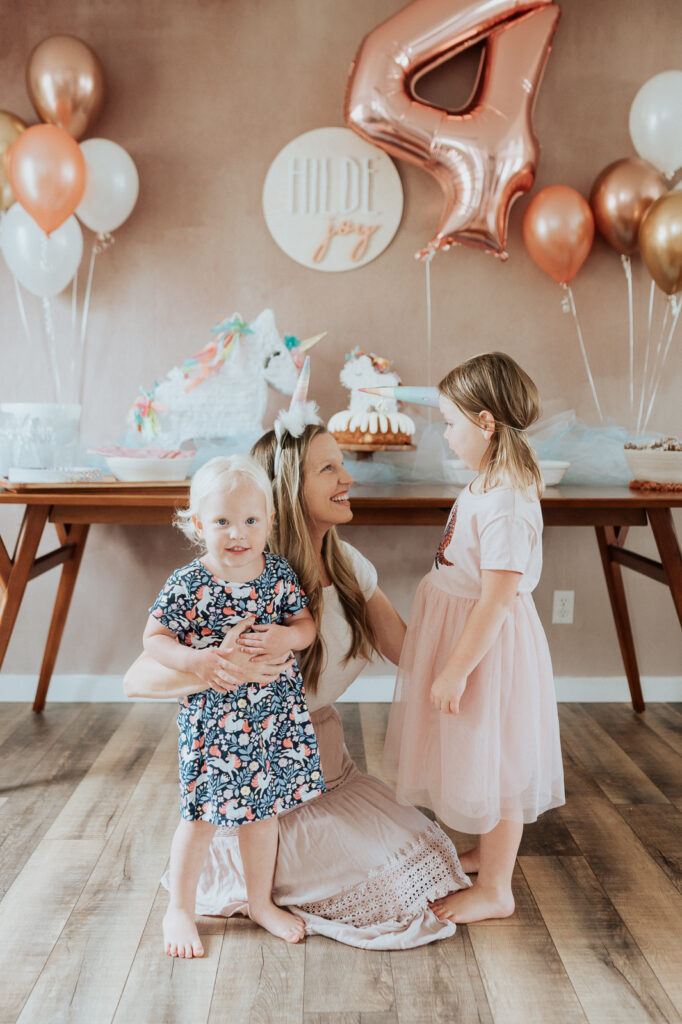 Happiest birthday my big girl! So proud of you and so excited to see all the Lord has in store for you this next year. I love you so much, I love you so much, I can't even tell you how much I love you!
Hilde turns One || Hilde turns Two || Hilde turns Three