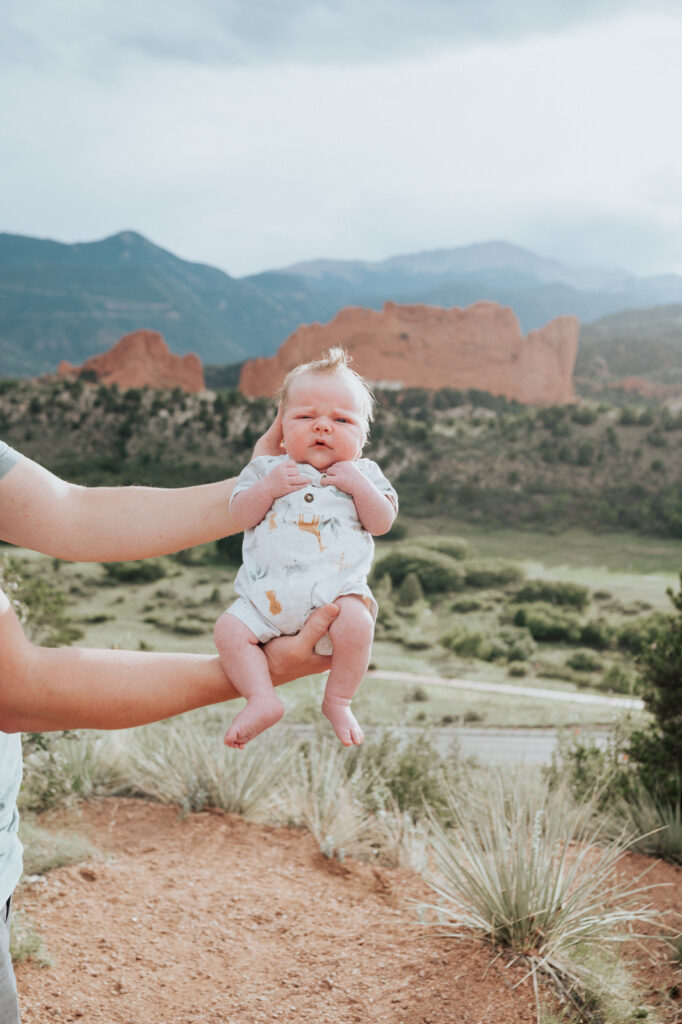 Our little man is one month! I honestly cannot believe it – I'm all cry eyes over here! Only eleven more months until he is ONE! I know that sounds a bit dramatic, but after two older sisters, I am vary aware of how fast this time goes.
I may not be getting tons of sleep and feel pulled in a million directions most days, but the newborn days are filled with a special kind of magic. The awe of new life. The joy of family. The mystery of the Lord's creation as he knits us together in our mother's womb. The wonder and hope that a baby brings.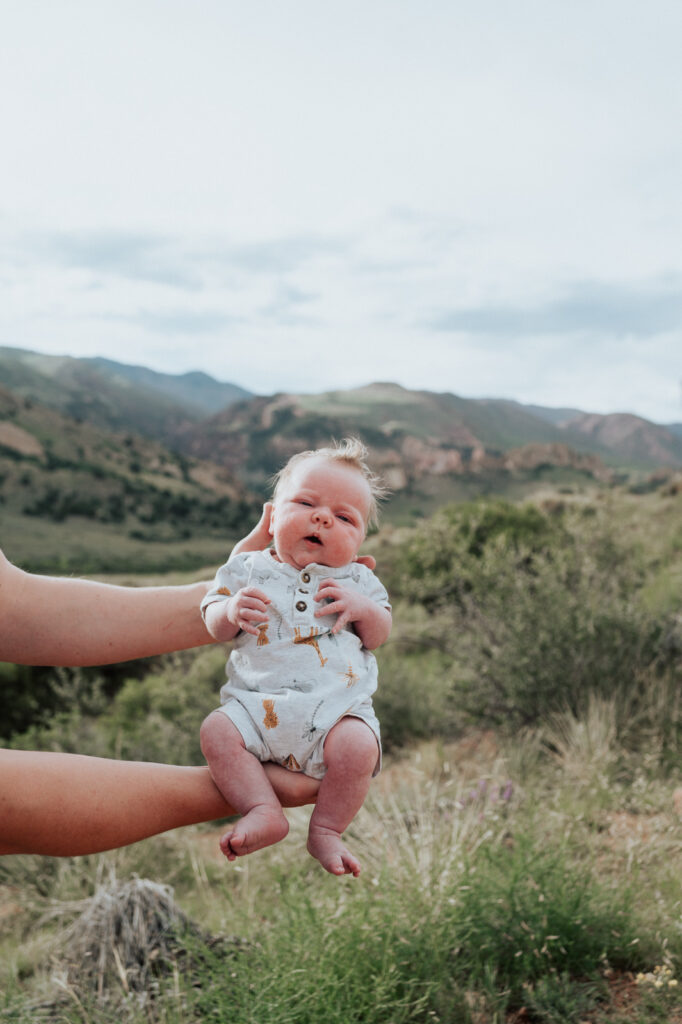 Bruce always says that it is a civic duty to allow people to enjoy your baby. There is nothing like having a newborn strapped to my chest or pushed along in a stroller that makes me popular with strangers. Babies bring JOY and hope to this world and people are drawn to it. They ask questions, they smile, and they reflect on the children in their lives – some grown, some far away, and some simply past the baby days. Babies show people that there is life and light in a world where there is death and darkness. And whether or not they acknowledge the Creator, there is no denying that a baby is a wonderful creation. And as long as my kids draw people into conversation with me, I will smile, engage them, and let them soak in the coos of a newborn.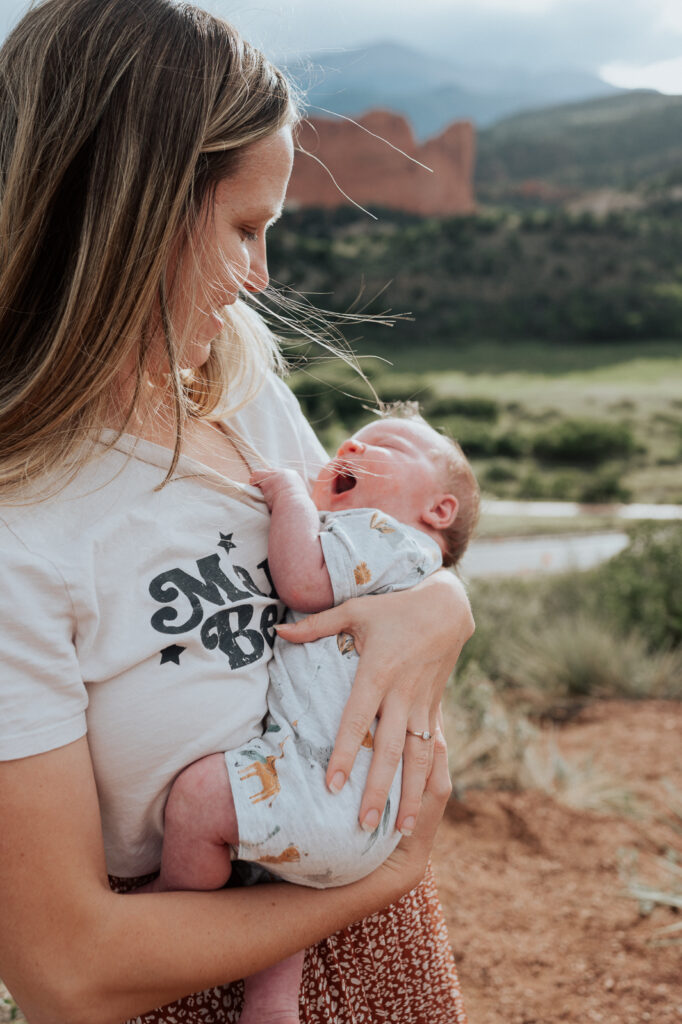 Our Thorin John weighed in at 10 lbs 1.5 oz on his one-monthiversary. Our little man is chunking up (you can really tell in the cheeks!) and he is officially bigger than both of his sisters at this age (Hilde was bigger at birth)! He already outgrew everything newborn size and his long torso is already trying to outgrow the 0-3 month clothes which I am not really ready for! What do I do with these baby clothes… keep them? Pack them away? Pass them along? It was easier with my first to simply keep all my baby stuff.
Thorin has started smiling a bit at us (thank goodness!) because normally he just grump faces a lot. Which isn't horrible because his grump face is adorable but his smiles make him look much more friendly! I'm preeeettty sure he is my whiniest baby. He just loves to be held and held by mama. I've used the wrap the most with this one – nearly every day so that I can actually move around and take care of my older two 😉 He is getting good chunks of nighttime sleep these days which is much appreciated! He is squishy, snuggly, handsome, and has the best hair! He is truly loved by his big sisters – I have countless videos of them smothering him with their love this past month! It will be interesting to see this trio grow up and watch their sibling dynamics unfold!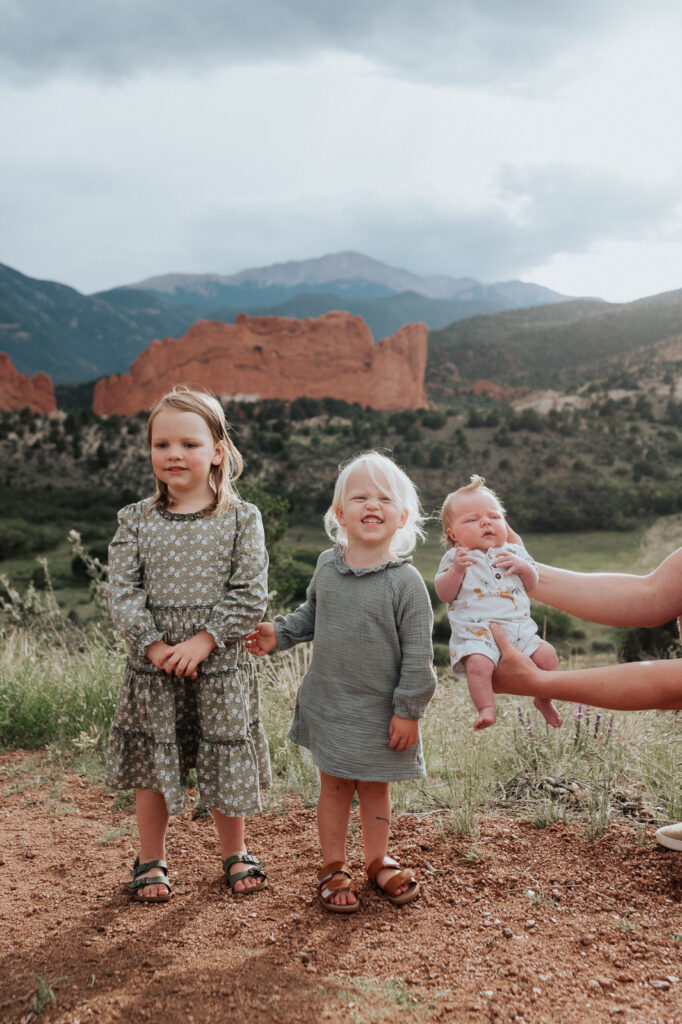 BTW, it's officially taken me weeks to finish this post. I keep coming back to write it, adding a couple sentences, and then being pulled away by the demands of my family. I'll be I'll be honest, I'm missing Instagram these days (ew.) It was so much easier to get a cute picture up on Instagram than get a blog post together. But I know I would rather my memories live here than on that app and I know that app will only steal my joy, my time, and my headspace. More importantly God told me to walk away from it and I need to listen to that voice.
But this is my dilemma with blogging. I have an abundance of photos (because I love to take photos and can edit them while sitting on the couch watching the Office) and a scarcity of time to write. So the blog post ideas and topics are many, but they are slow to come to fruition. With each child we've added to our family, I've learned more and more that my time isn't my own. And that the Lord has gifted me with different priorities in this season. So I live with open hands and I write when I can!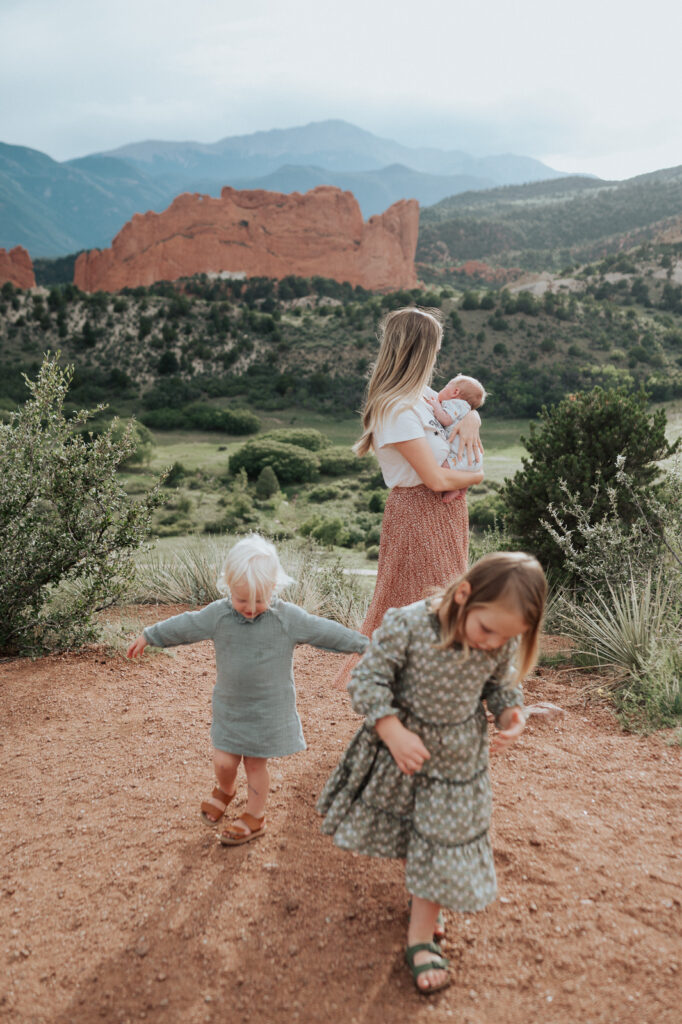 And finally now I can hit publish on this one. The next post to come in due time.
Millie's One Month + Hilde's One Month