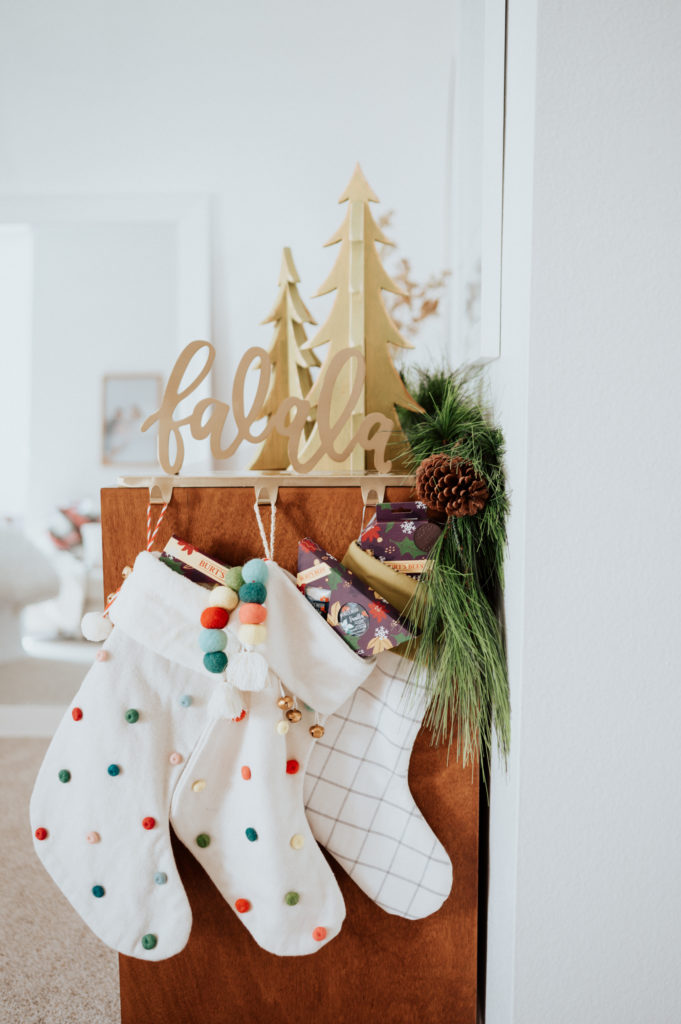 Anyone else love stuffing stockings as much as I do? Seriously, they are as much a part of Christmas as the gifts under the tree. Growing up we would all wait until after breakfast to open gifts together but stockings were first come first serve. It was the fun treat you could run right up to and dig into even while everyone else was still asleep. It's a tradition we are doing with our girls (although they still need us to get them out of their cribs in the morning so we all wake up at the same time!) and we even continue to do with my extended family.
stocking stuffer ideas
Favorite Candies
Burt's Bees® Holiday Gift Sets at Target. PS: You can use them as gift toppers (see here!)
$5 gift cards to coffee shops (Starbucks is safe but local coffee shops are better!)
Socks
Fancy Snacks (you know the kind you don't always get to buy)
Card games
Keychain
Novelty Toy like this World's Smallest View Master
Pocket Knife
Tea / Hot Cocoa / Coffee
A favorite or new Sauce or Seasoning
Homemade Cookies
Ornaments
Journals / Notepads
Pens
Nail Polish
Magnets
Puzzle games
What are some of your stocking stuffer go-tos?
Here are some old posts that may also be useful for you: Baby's First Stocking || DIY Photo Stocking Stuffers || Stocking for Him
Also, here are a couple gifs to mesmerize you! I can't stop watching them! LOL!