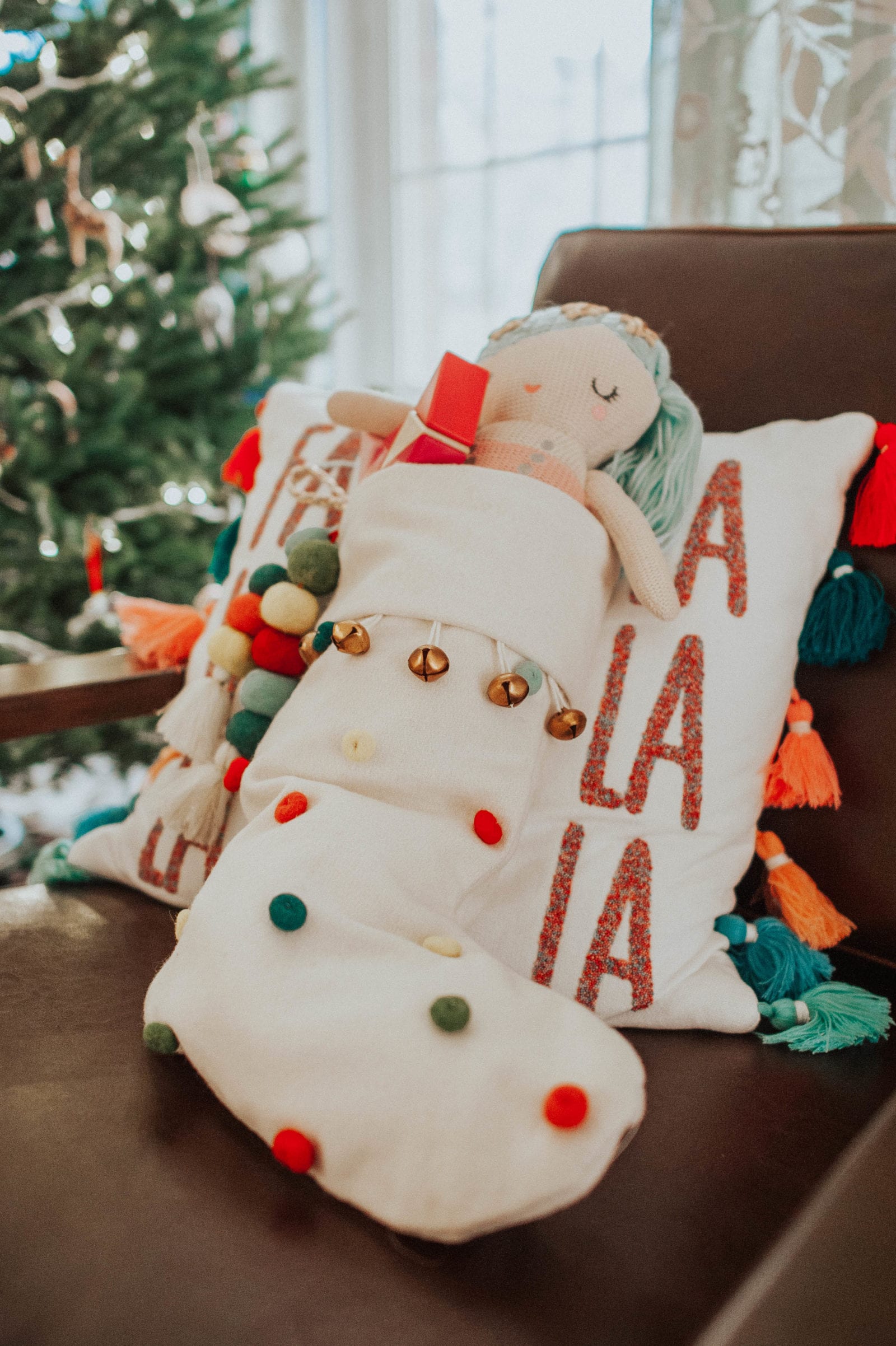 Thank you buybuy BABY for sponsoring this post!
Stockings are one of the many traditions I am all about. I've been thinking of adding Hilde's stocking up with ours for some time. Even last year knowing I was a couple weeks pregnant at this time, I started dreaming of what Christmas would be like this year! I was pretty set on finding another stocking like mine & Bruce's but that all when out the window when I found this whimsical stocking! I wanted it for myself so I figured it would be the perfect one for Hilde. After that was done & hanging on the mantle, I started thinking about what to fill it with.
My normal stocking stuffer go-to's for Bruce don't quite cut it since they are normally just candy, snacks, and beer. I do throw in an occasional pair of boxers and some dress socks. But those also don't work for baby girl. Since I can't fill her stocking with her favorite snack (milk) I found some fun toys & outfits for her at buybuy BABY! They have such a great selection of toys that fit our style and will be fun for Hilde!
I'm officially too excited to wait until the 25th for everything. But I did force myself to put all the goodies back in a bag for Christmas Eve when I stuff both hers and Bruce's stocking! I'm so thrilled with what we were able to get at buybuy BABY for baby's first stocking!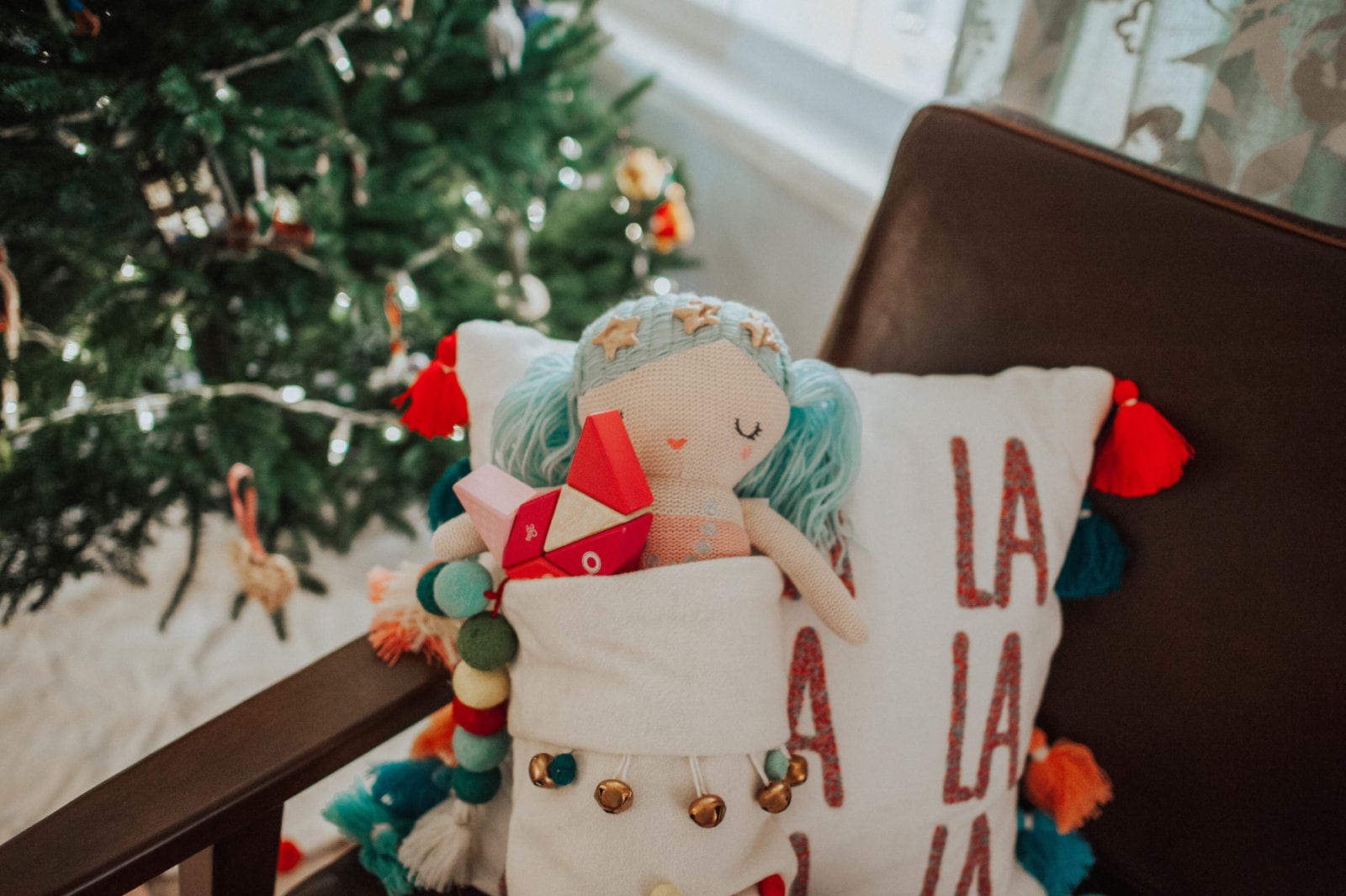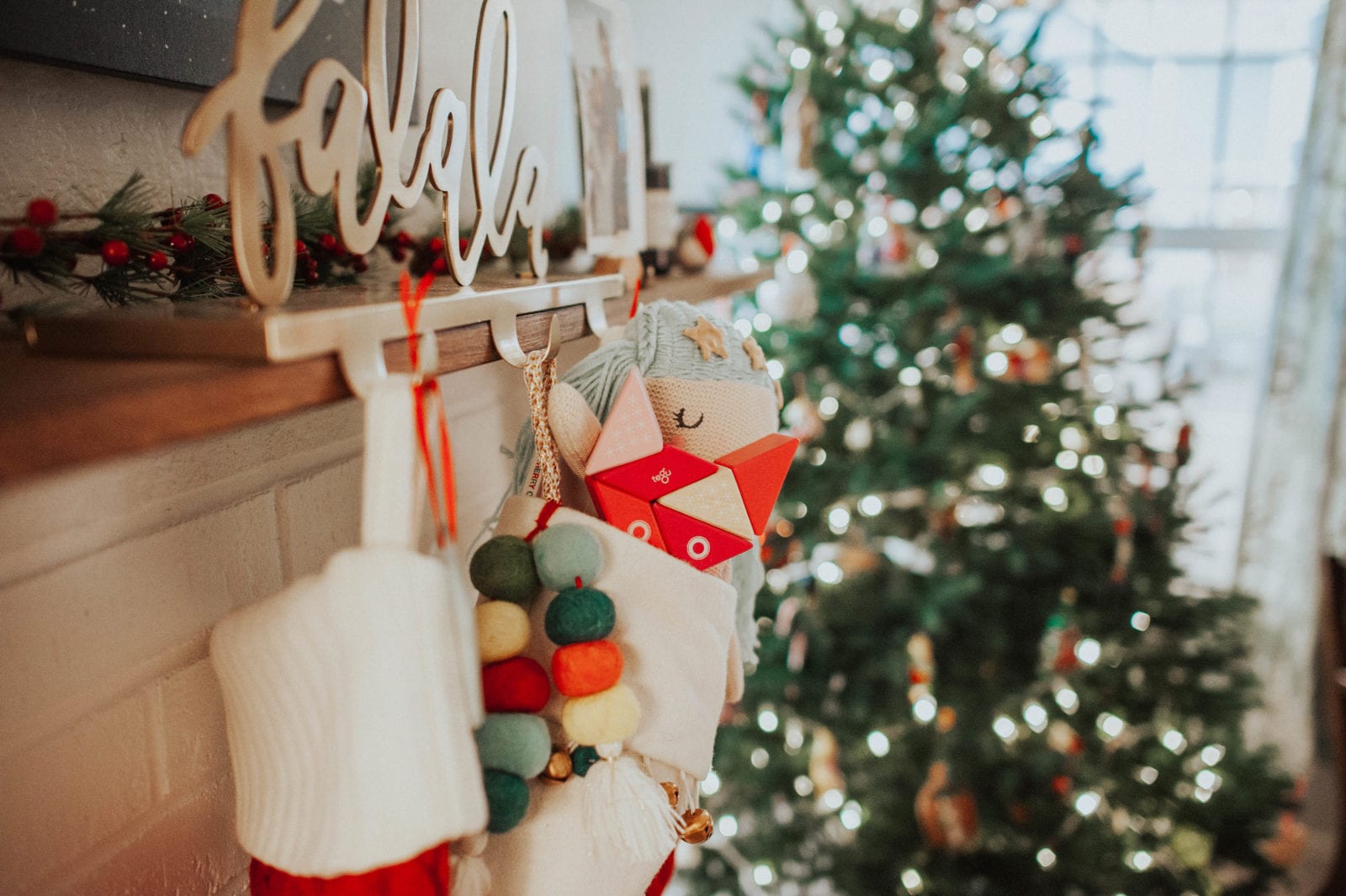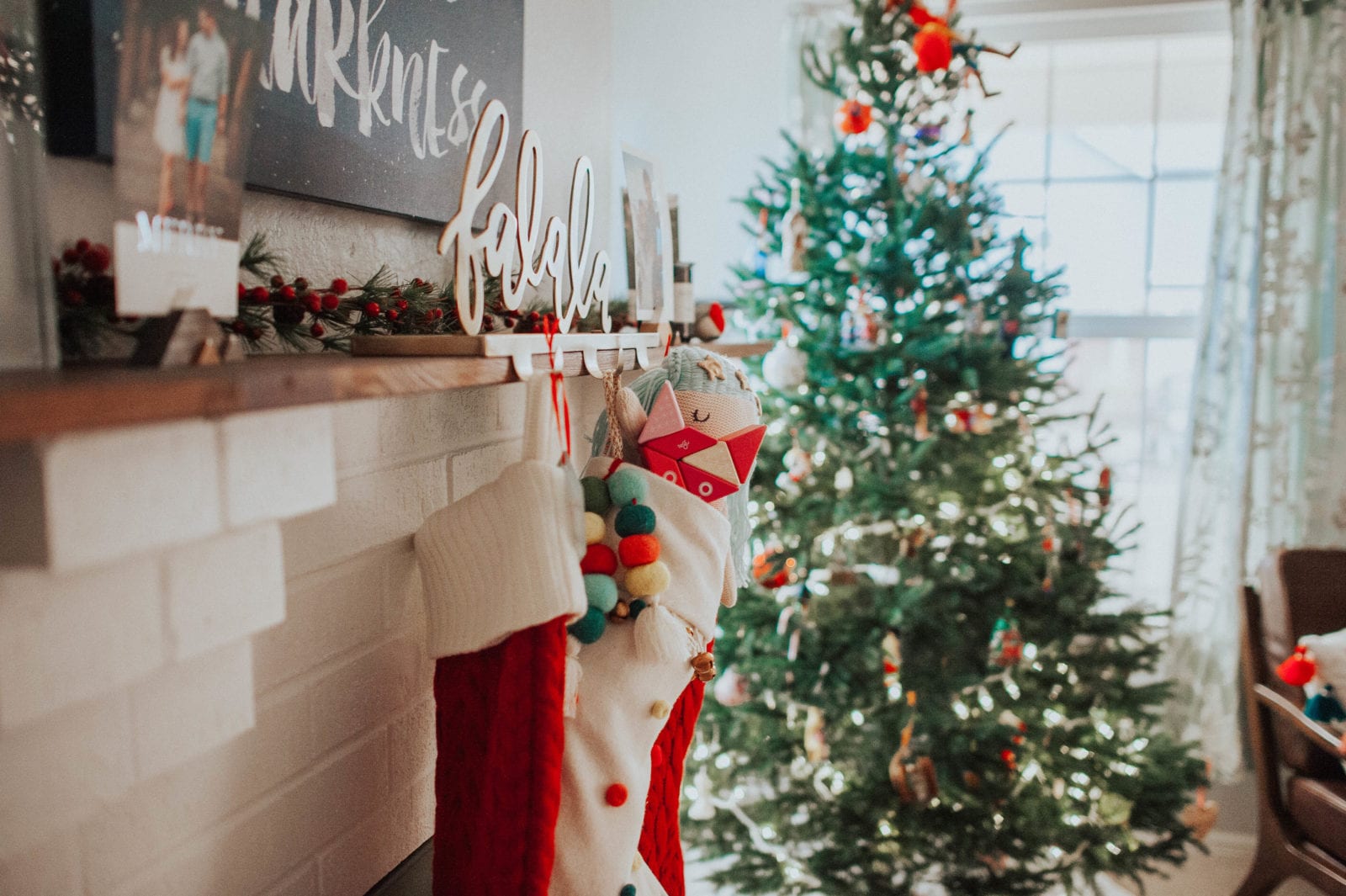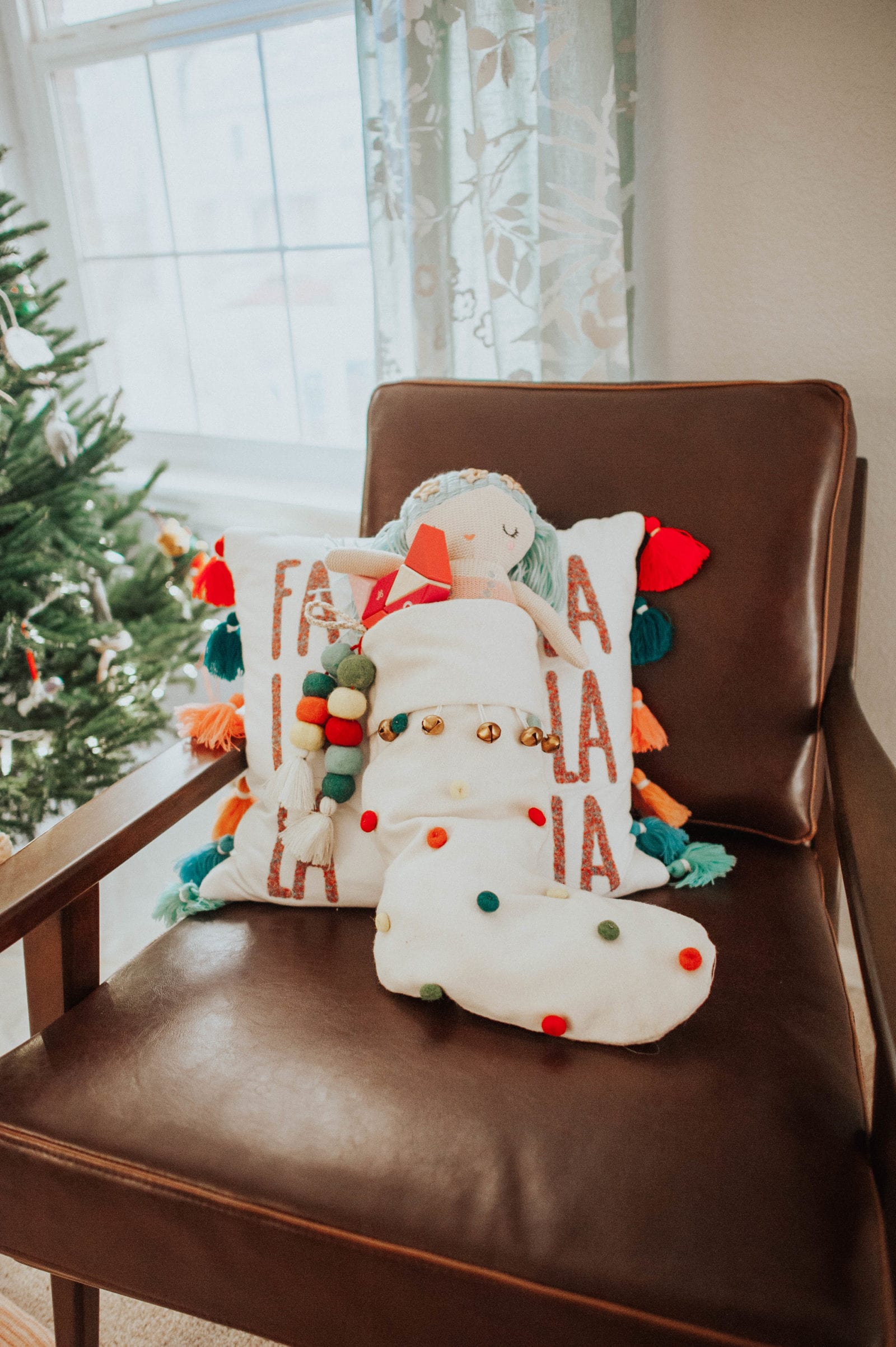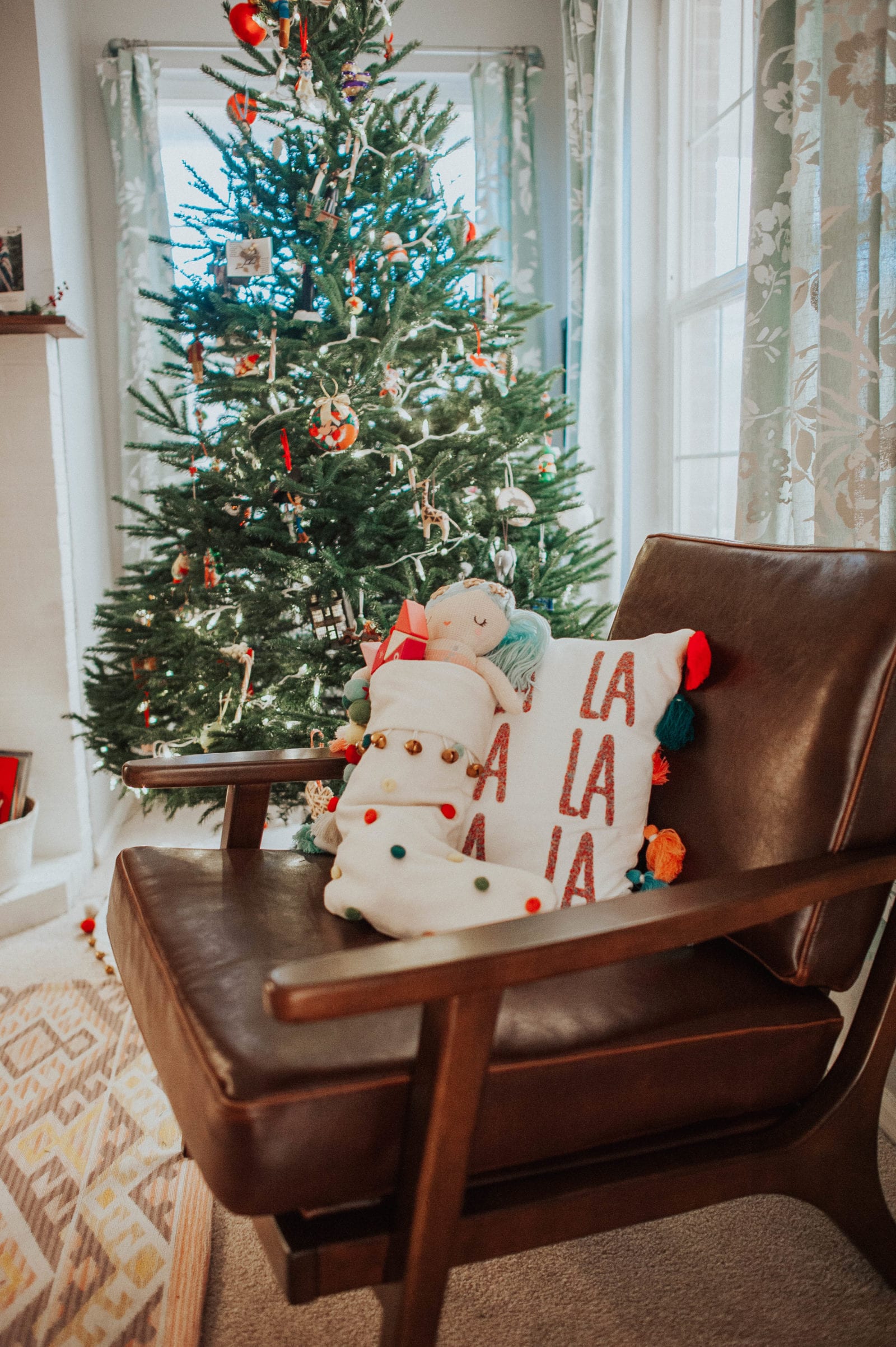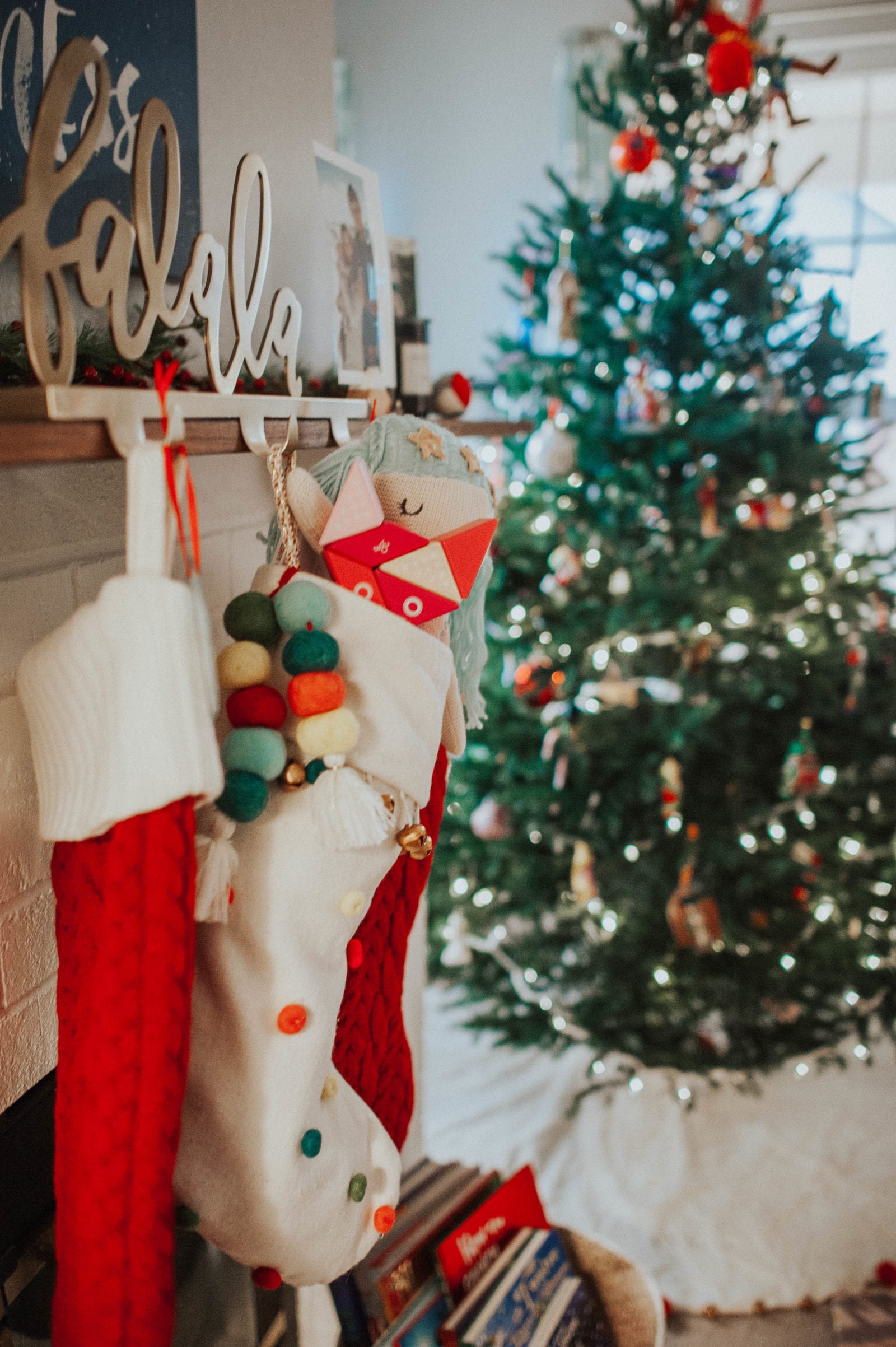 NoJo® Sugar Reef Mermaid Plush Toy || Tegu Travel Pals 6-Piece Kitty Wooden Block Set || Sophie la girafe® Teething Toy || "Merry Christmas from The Very Hungry Caterpillar" by Eric Carle || Moon Bodysuit Dress || Burt's Bees Baby® Fair Isle Footie