Thank you buybuy BABY for sponsoring this post!
Hey-o! Nursery post coming atcha! It feels like everything with this house is slow to get done but that's just the season of life we are in. Making this home livable was priority #1 and now the rest is icing on the cake. Well really, it's also the cake itself but I am trying to be okay with the unfinished while we get things done. Yesterday Bruce and I planned out the front yard to tackle this Spring/ Summer. I think we may even halt all into projects to get our outdoor spaces ready now that the weather is so nice and we want to actually spend time outside! But I digress, here is the nursery. The second finished (besides the baseboards again) room!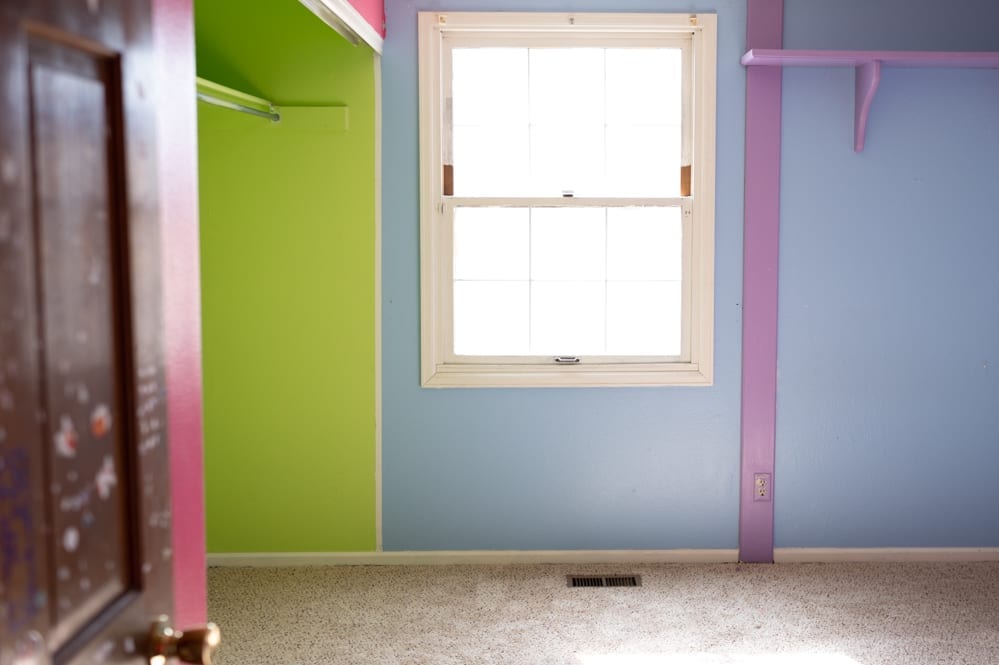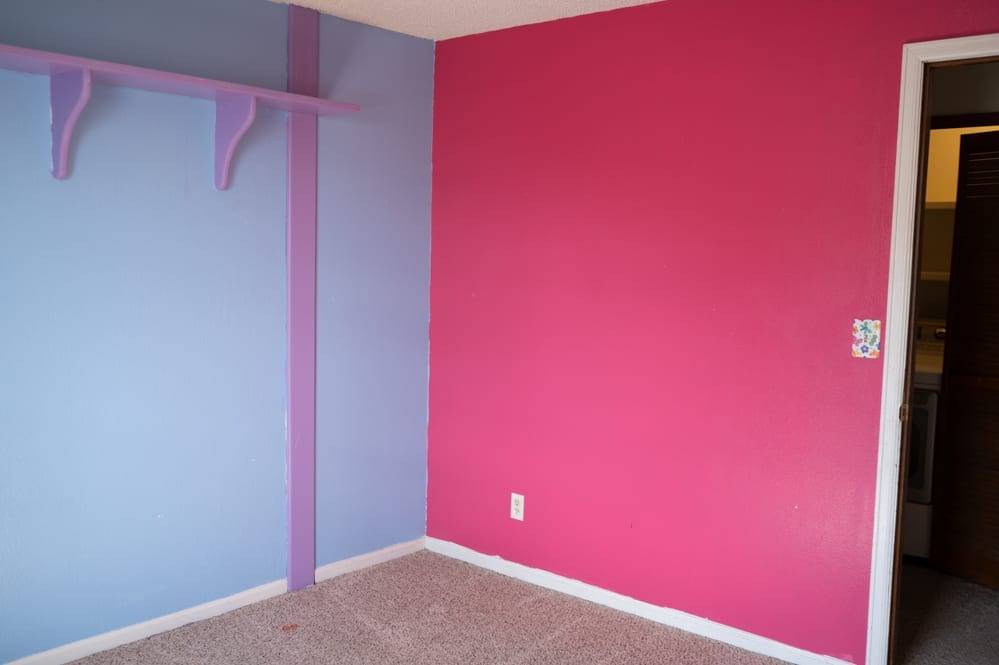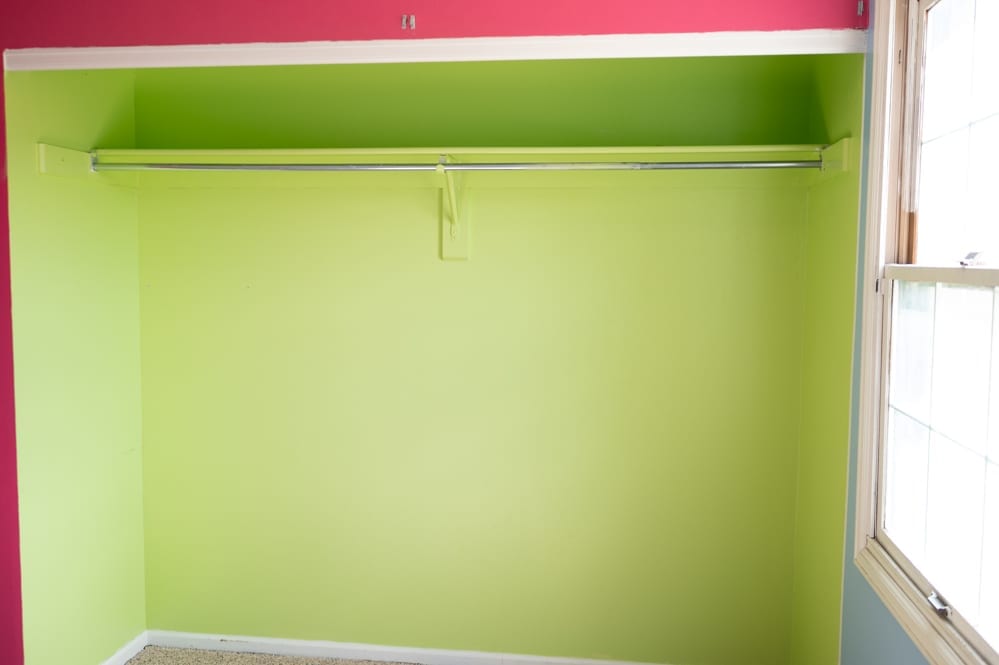 Because everyone loves a good before & after, here is another one for you! Just like this one, the neon shows off the bold color choices of our previous owners. What you can't really see is how they didn't take the time to tape or prepare the rooms they painted and that window frame that they painted (?!?!) with it open?!?
The doors were broken and sitting in the basement, so we decided instead of trying to fix them we would just take all the hardware out of the closet and do our own thing. So we ripped that out while we ripped out that weird built in shelf. That worked out perfectly because it gave us more room for the glider and their changing table! Just like the rest of the house, we removed the popcorn ceiling, ripped out the carpet, and painted everything white! We left the window as is because really it just needs to be replaced. Windows are on our project list but everything costs money so we have to do things one at a time!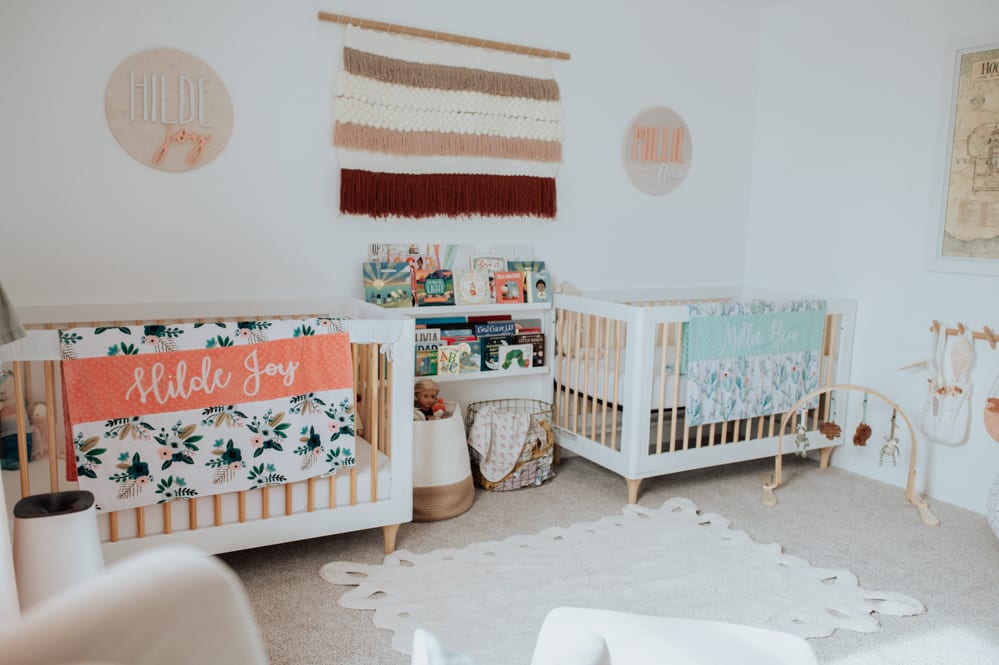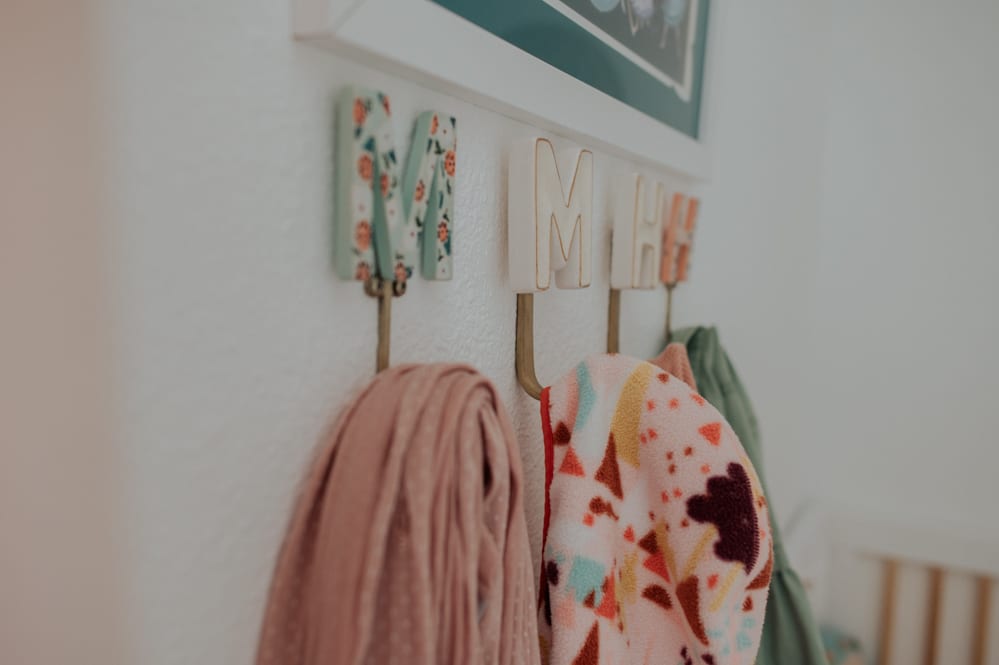 A lot of the furniture and decor for this space came from Hilde's room in our old house – like her crib, the dresser, our rocking chair, her name sign, and the book shelves. I also stole some items from other rooms – like this wall hanging!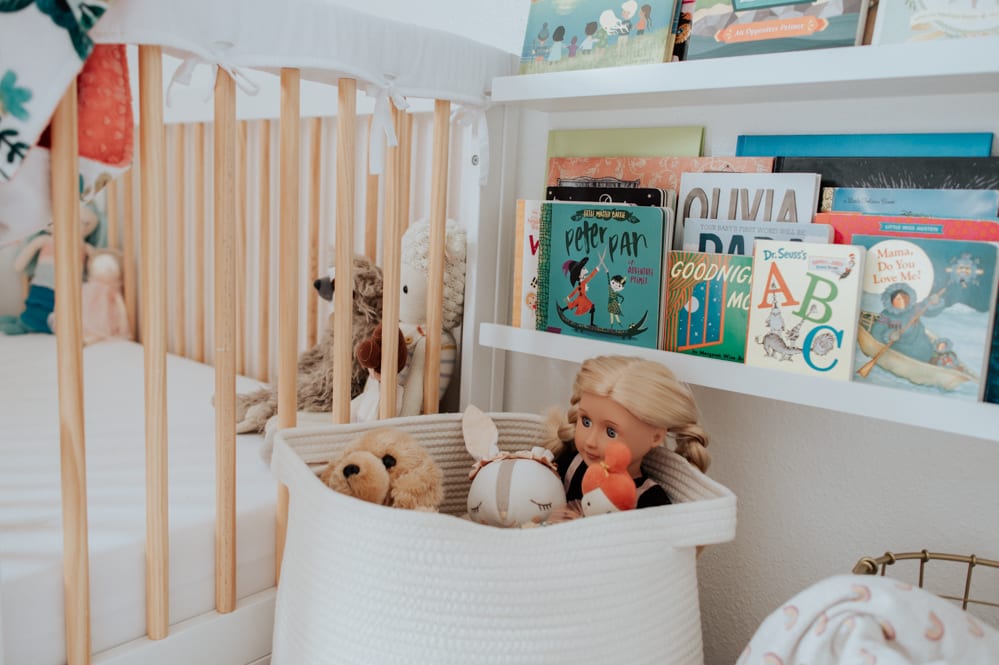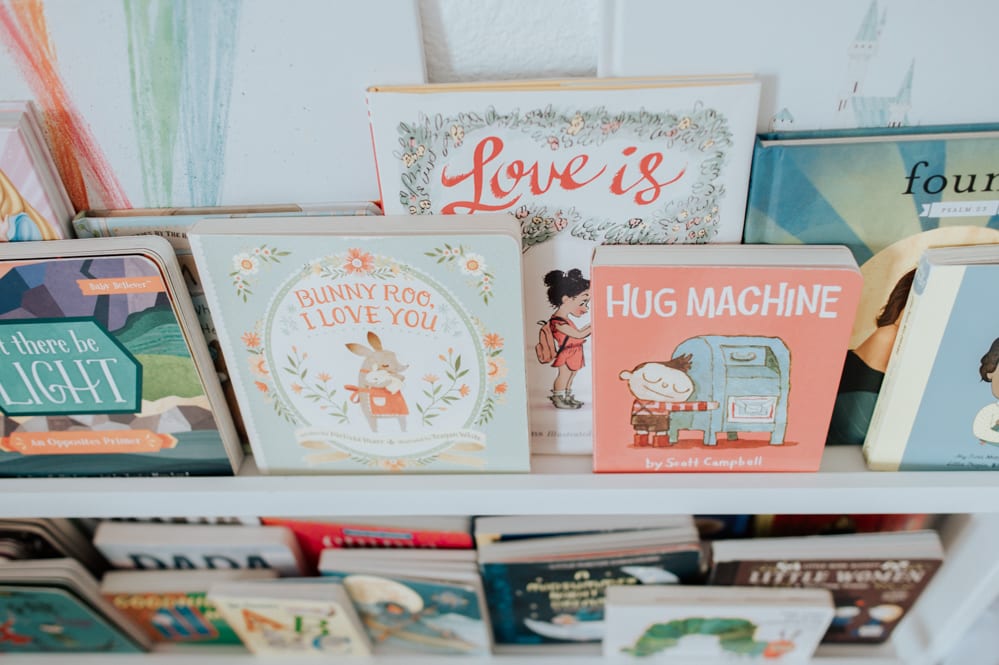 Moving to a new house made it so we could organize this room from scratch. I was already wondering if we would need to take everything down & rearage to make room for a new crib but the move answered that for me! When we were still planning to live at the old house, Millie had to join Hilde because we didn't have a spare bedroom. The new house did but I was already planning on them sharing so we kept that plan! I grew up sharing a room and it is something we want for our girls too!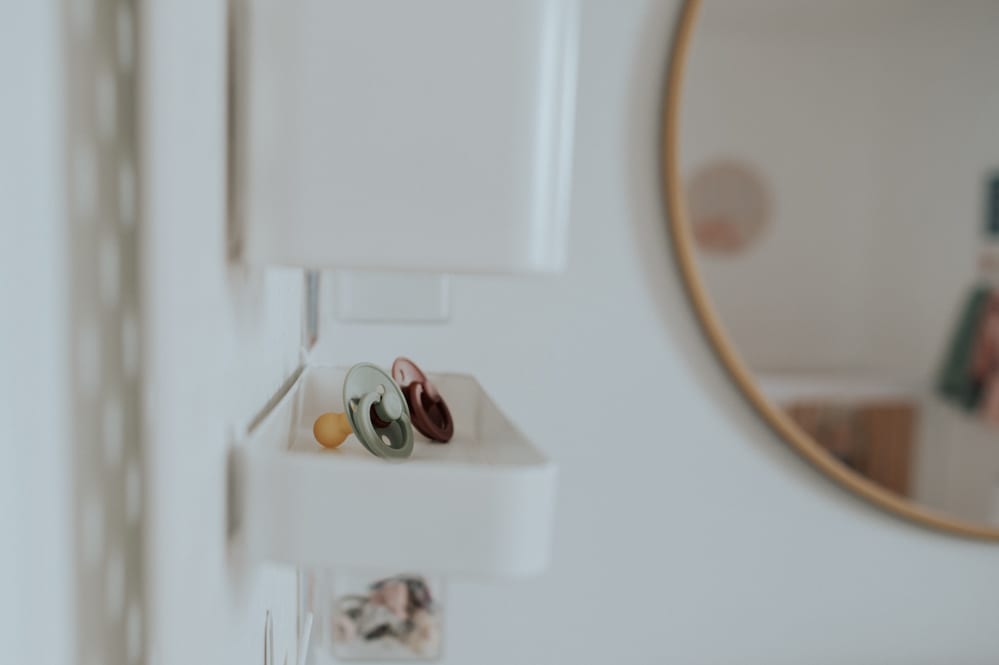 Since they were sharing a room I needed them to have matching cribs! Which was easy to do because we already love Hilde's crib! I debated for a hot minute if we shoould just get a toddler bed for Hilde and move the crib to Millie but decided aggainst that pretty quickly! The Babyletto Lolly converts to a toddler bed and that is one of the reasons we bought it in the first place. Plus Hilde is still a BABY and needs to be contained to a crb for her naps! Haha.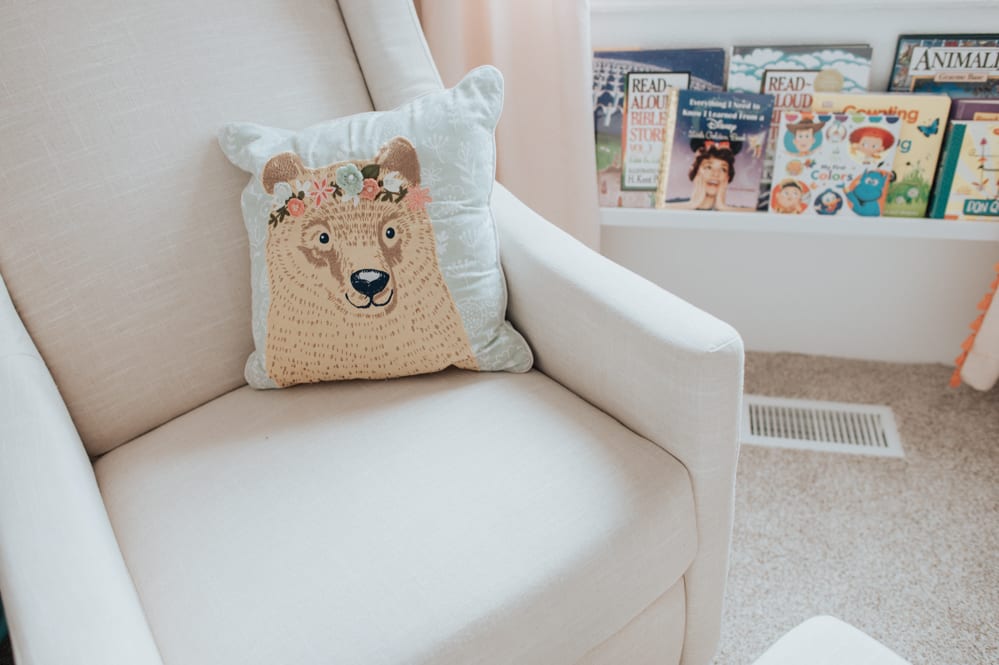 So we went back to buybuy BABY to get Millie's crib and waited to set it up until we moved. We had both cribs set up the day we moved in (because Bruce was on a crib putting together roll) but it took awhile to get things on the wall and make the shelf for their closet but now everything is in place! Just in time for Millie to be spending her nights in the nursery too!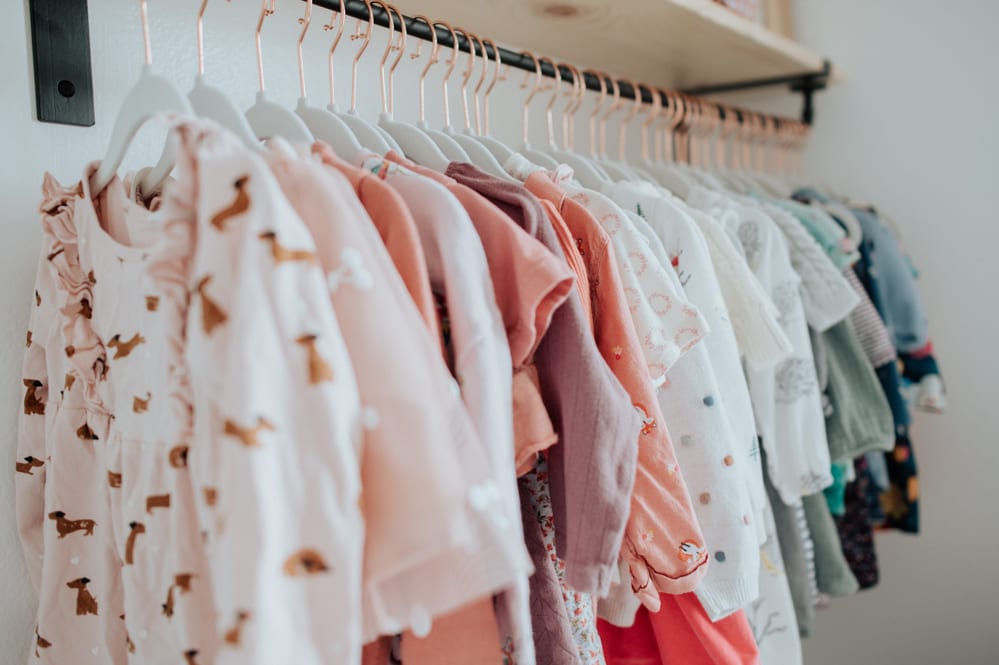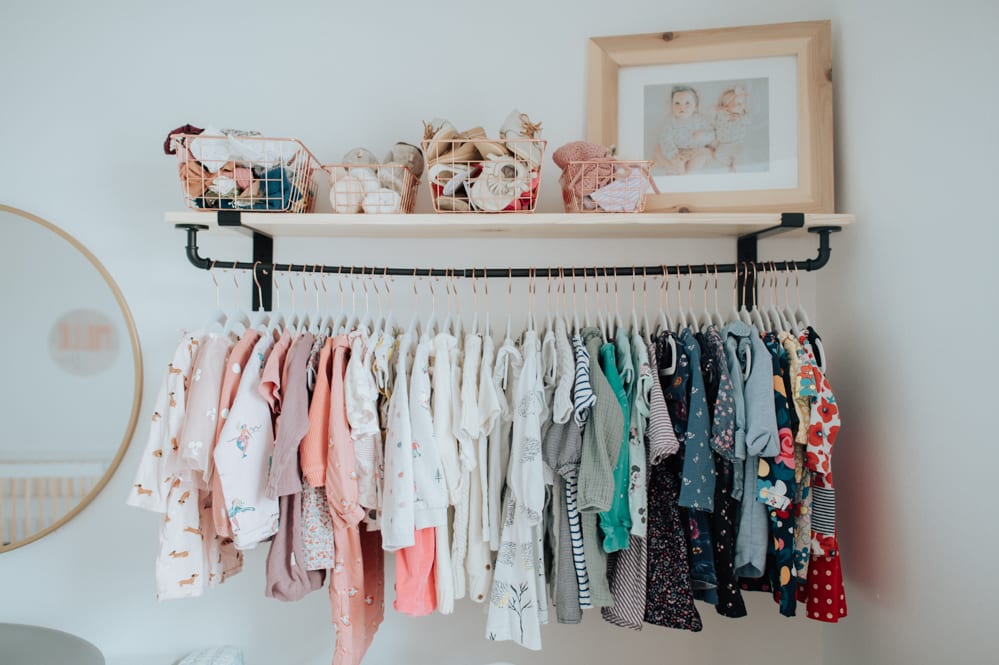 I love how the nursery turned out this time! I loved it before, but this room is just more lovely, warm, and bright! We spend a lot more time playing and reading in this room than we did at our old house. We keep saying it, but this house is so good for us and our family and we are just so thankful for this home and all the projects!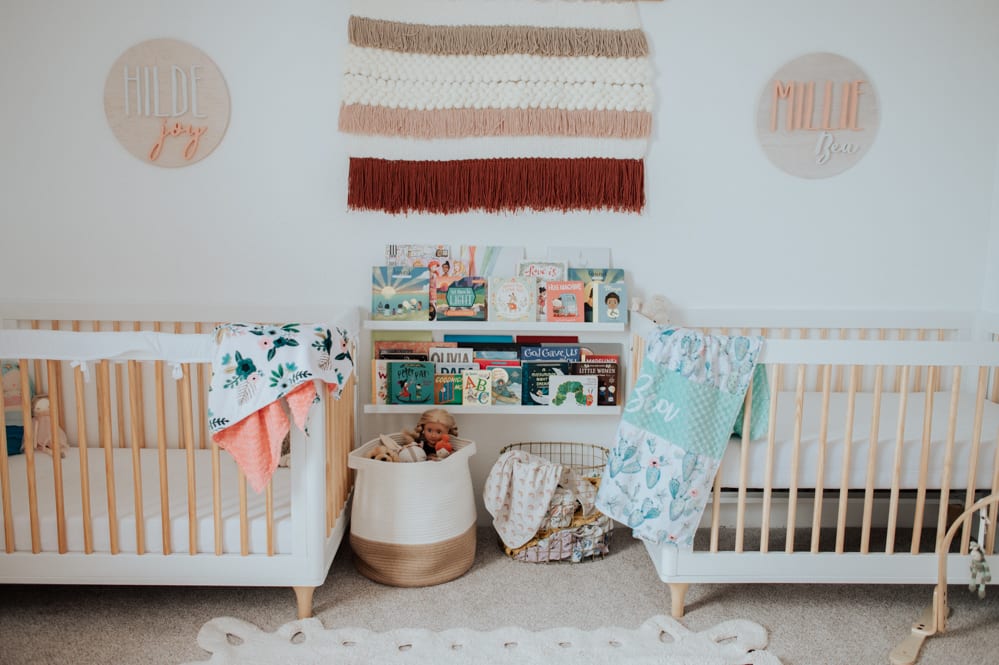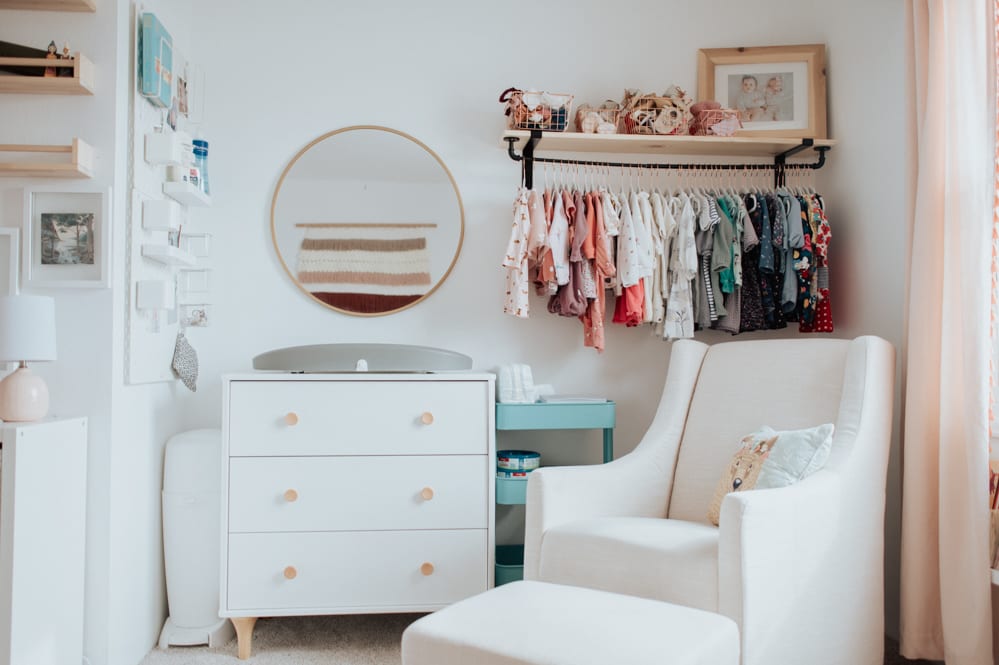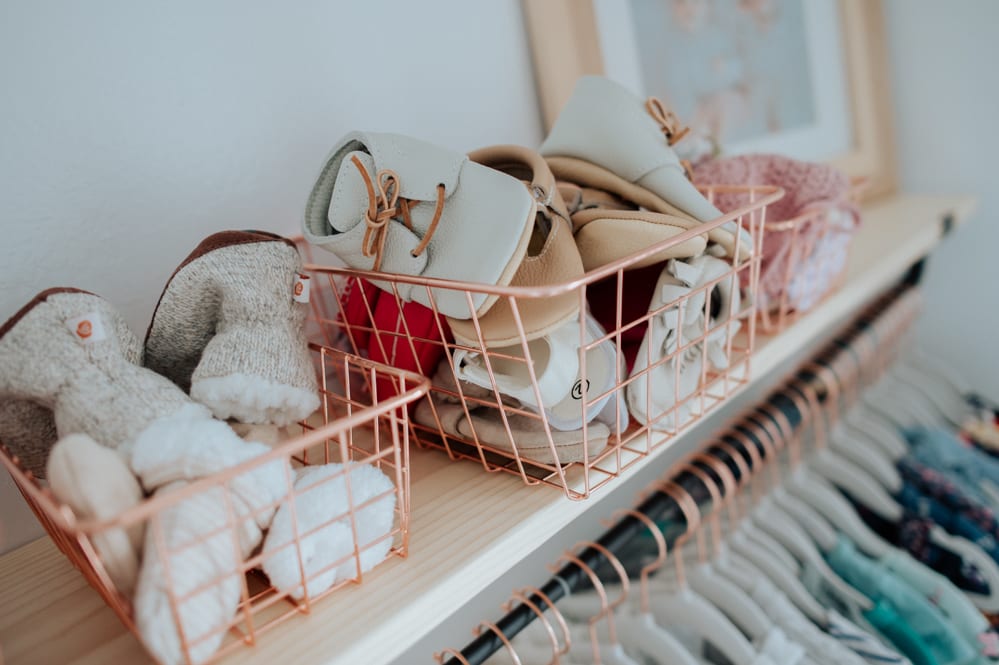 Shop the Post