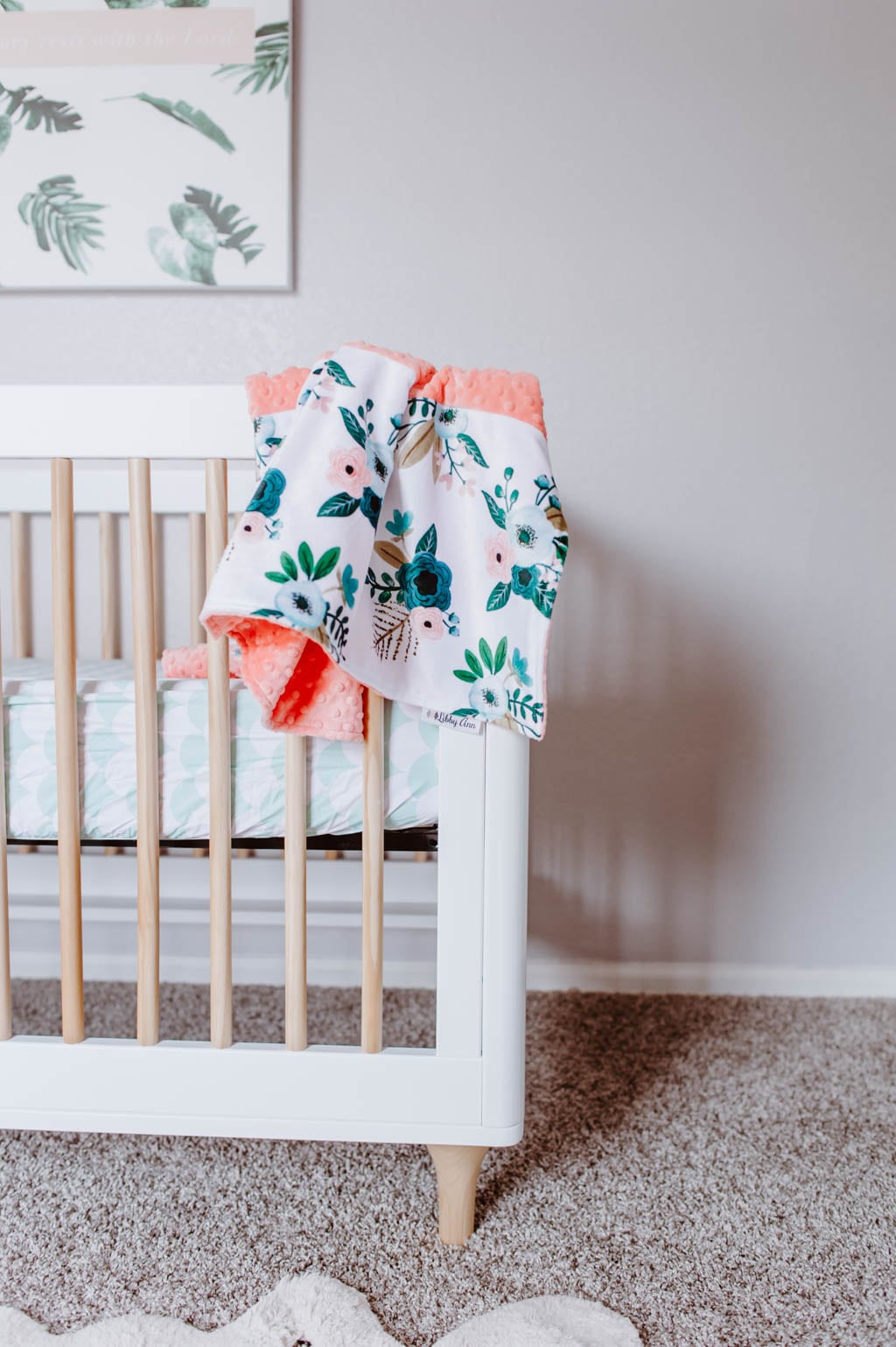 Thank you buybuy BABY for sponsoring this post!
The Crib. The Mattress. The blanket & stuffed animals. Each day we get a little closer to feeling ready to bring home baby. That's good because I'm sitting here at 34 weeks and who knows what will happen these next weeks! Also, that nesting/ energy kick is starting to slow down in droves – AKA my body is making me make more time for naps and Turn (my current Netflix show)!
Tomorrow is my first baby shower and I cannot wait. I feel like I need to be planning or organizing or buying a gift for it… but I don't! It's fun and a little weird to be celebrated like this but I am just so thankful that our little girl is already so loved by so many! I'm sure tomorrow I'll come home with a new pile of stuff and try to make space here in this room for all her things.
Back to the bed – we went with the Babyletto Lolly 3-in-1 Convertible Crib and it matches our changing table! I found them on buybuy BABY and fell in love with them! You can see them here in this nursery inspiration post! Now the bed isn't complete without the mattress and so I went on a new hunt for the perfect one which lead me to the Newton Crib Mattress.
The Newton Baby Crib Mattress is 100% breathable, washable and recyclable. Yes, 100% breathable! Both Bruce and I took the #Breathe2Believe challenge and smushed our faces in the mattress when we unpacked it. We've also been making all our friends do it too because it's crazy. You think maybe labored breathing but it is actually just like breathing – it is so airy! Not only that, it is made for maximum airflow – helping to regulate body temperate (she is a Mayberry and already is proving herself to be a mini furnace!) and help baby stay asleep longer, fully washable, lightweight, and free of chemicals and toxins. So just like Mary Poppins, practically perfect in every way!
We plan on keeping her in our room in a bassinet for a couple months, but I'm also all about getting her into her own room too! Mamas – when did you transition your littles to their room full time? And what about nap times? My office is in our bedroom and I'd love to be able to work during nap time but not if she is in the same room as me! haha. I'd love all the mom advice!