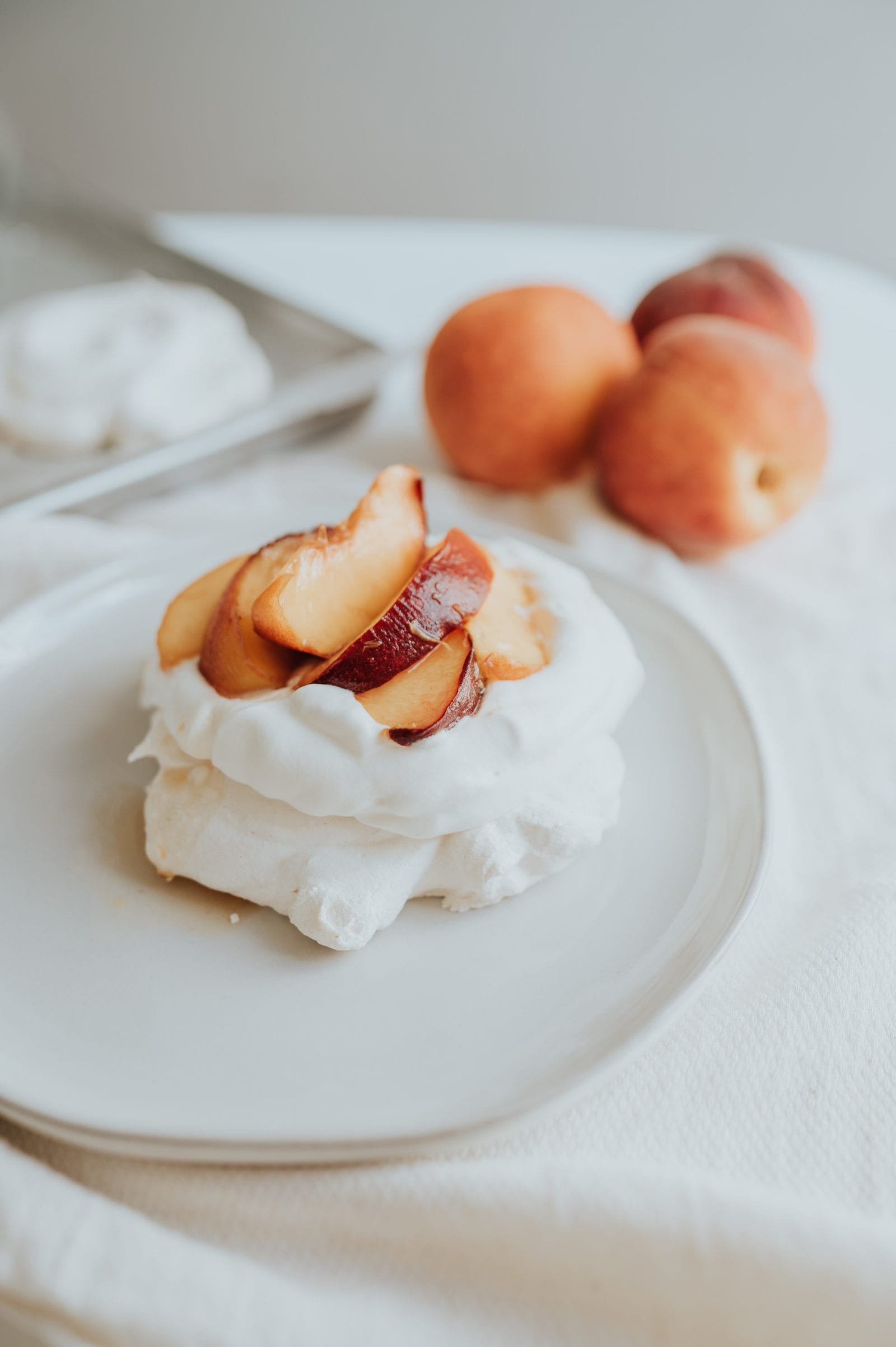 It's peach season and we love it! Peaches are one of my favorite fruits. They are delicious and nostalgic all at the same time. When I turned five I asked for a fruit tree for my birthday and I got one (that story is over here) and it was a peach tree. Now not only do we enjoy all the local peaches this time of year, we also get some backyard ones as well off the tree in my parent's backyard!
Pavlova is a dessert that I discovered in Norther Ireland when I studied abroad in college. It's one of the most perfect desserts for me – meringue, whipped cream, and fresh fruit! I used to make it all the time when I got home from that trip but haven't made it for several years. It felt like time.
Ingredients
Meringue
2 room temperature egg whites
1/2 cup sugar
1 tsp vanilla
Topping
2 peaches sliced
1 Tbs honey (warm)
1 cup heavy cream (as cold as possible)
1 tsp vanilla
How To
Meringue
Preheat oven to 250 degrees and line a baking sheet with parchment paper.
Add egg whites and vanilla to mixer and mix on medium high for about 3 minutes (when egg whites are fluffy with soft peaks.)
While still mixing, slowly add sugar to mix.
Continue mixing another couple minutes until stiff peaks form.
Create four meringue blobs on the baking sheet, flatting them out on the top.
Put in the oven and set timer for 45 minutes.
Turn off oven and leave in oven for 120 minutes.
Store in airtight container until ready to serve.
Topping 
Cut peaches and put in a bowl.
Warm honey (by running container under hot water) and pour onto peaches.
Stir and cover with plastic wrap. Leave in fridge until ready to serve.
Just before serving, make whipped cream with heavy cream and vanilla.
To Serve 
Top meringue with whipped cream and peaches.
Enjoy!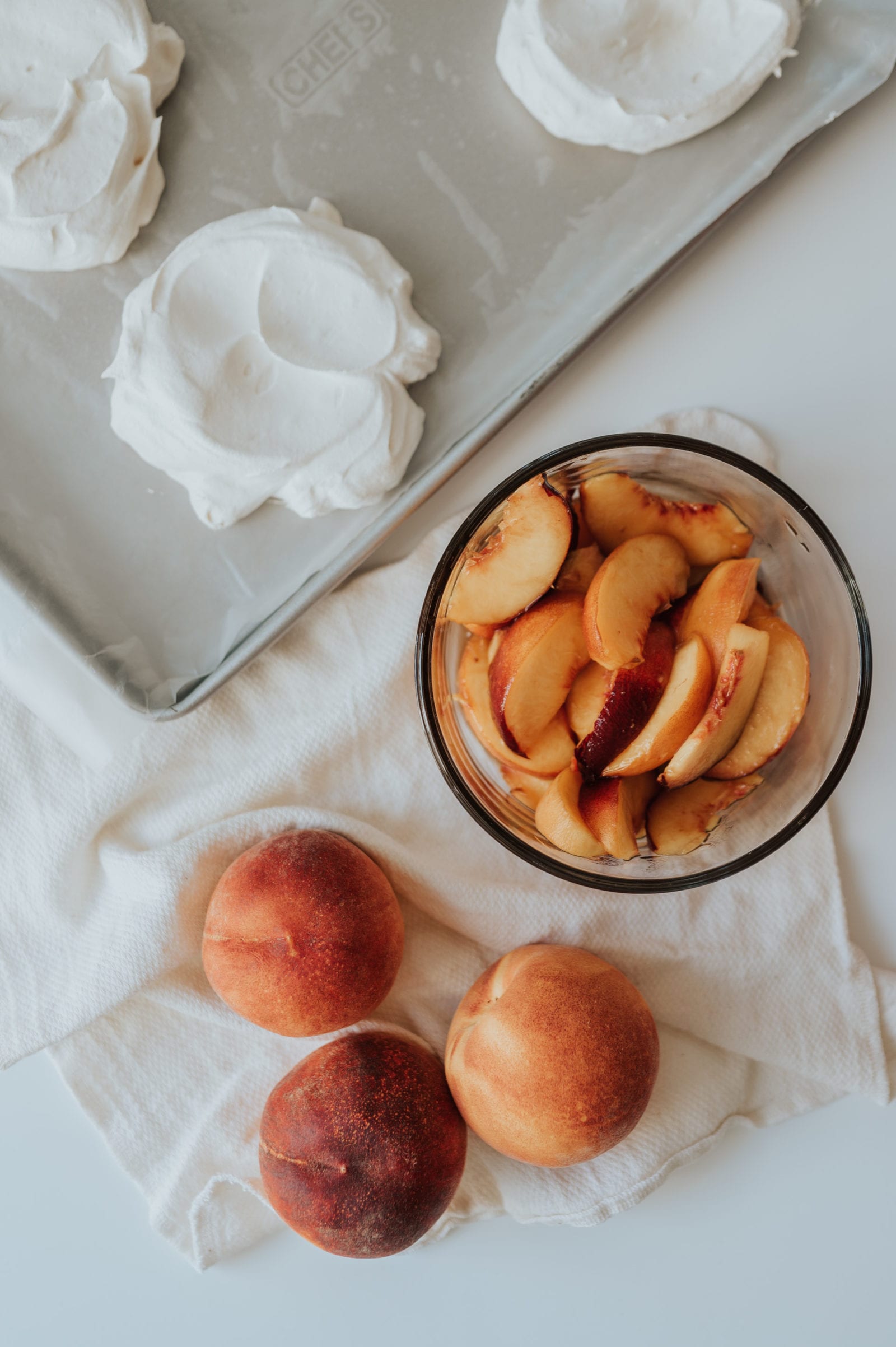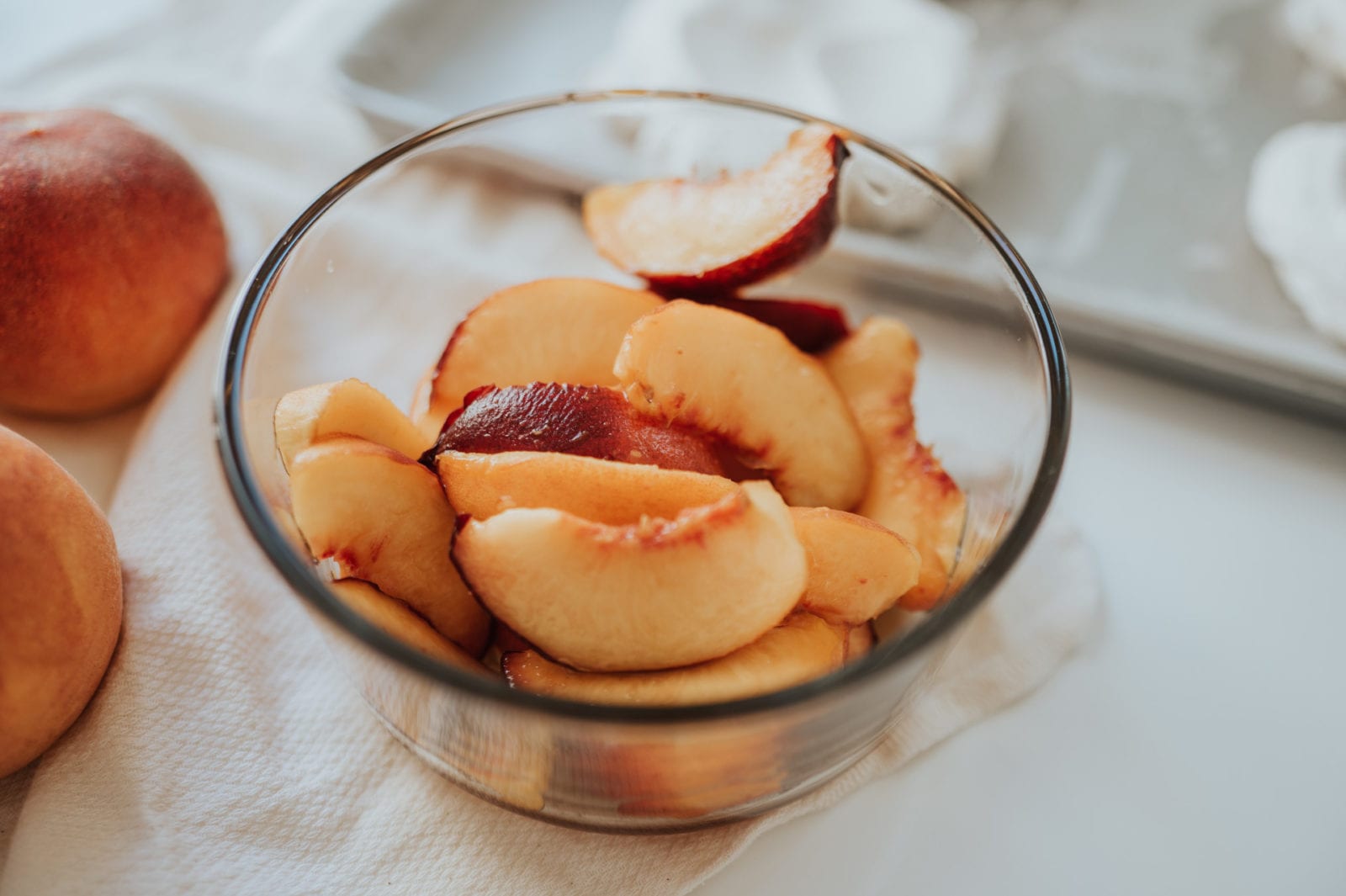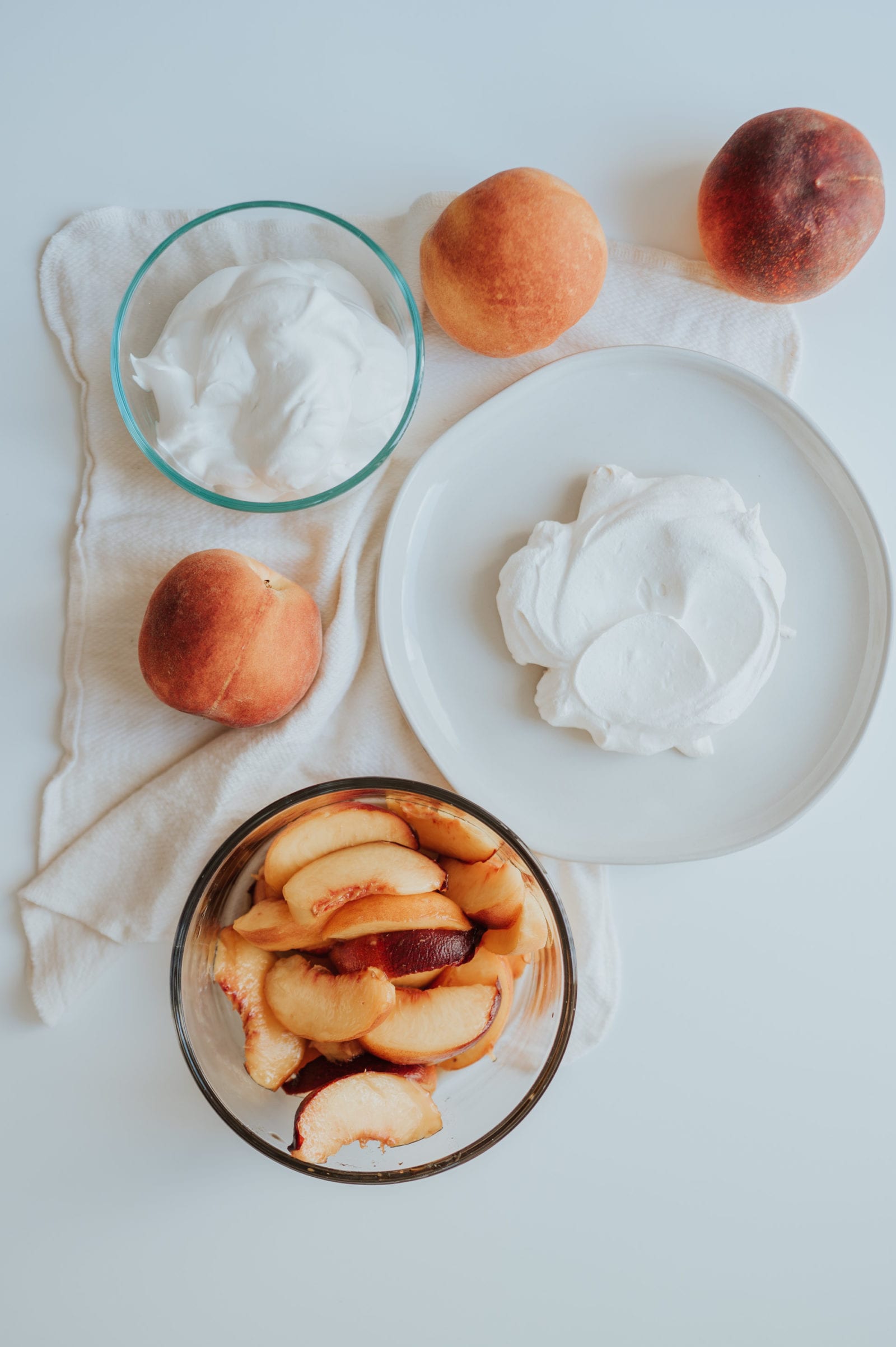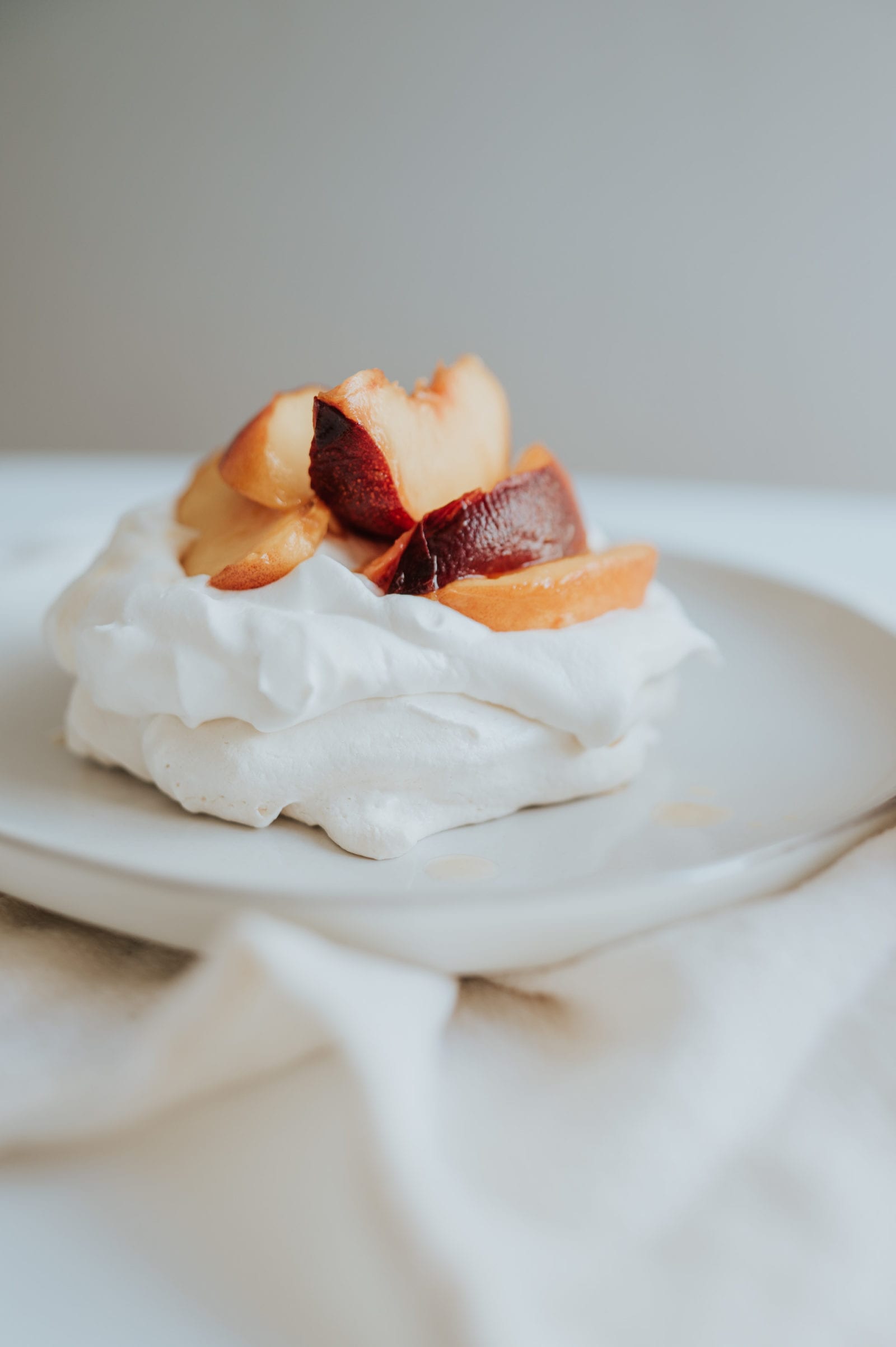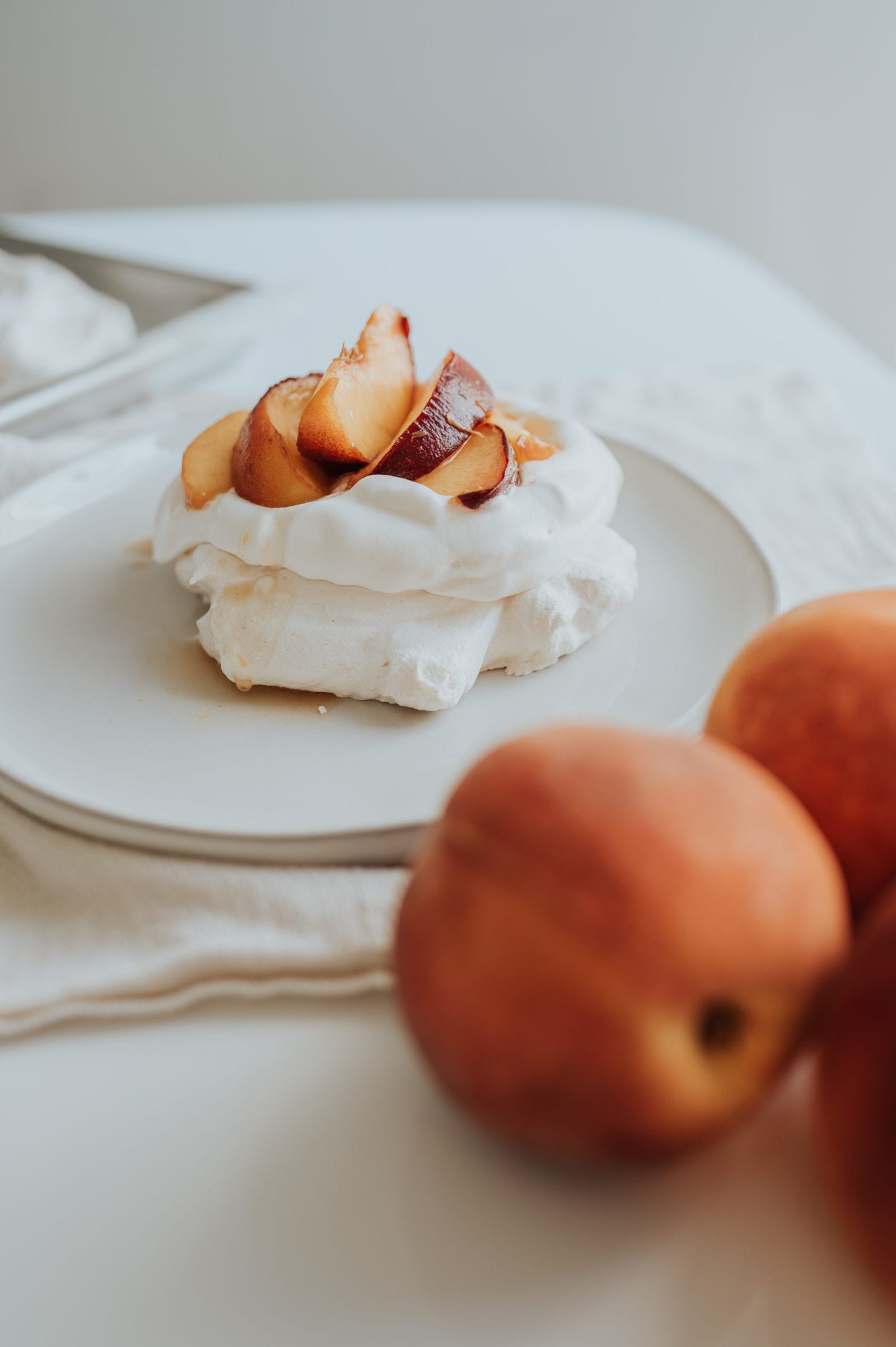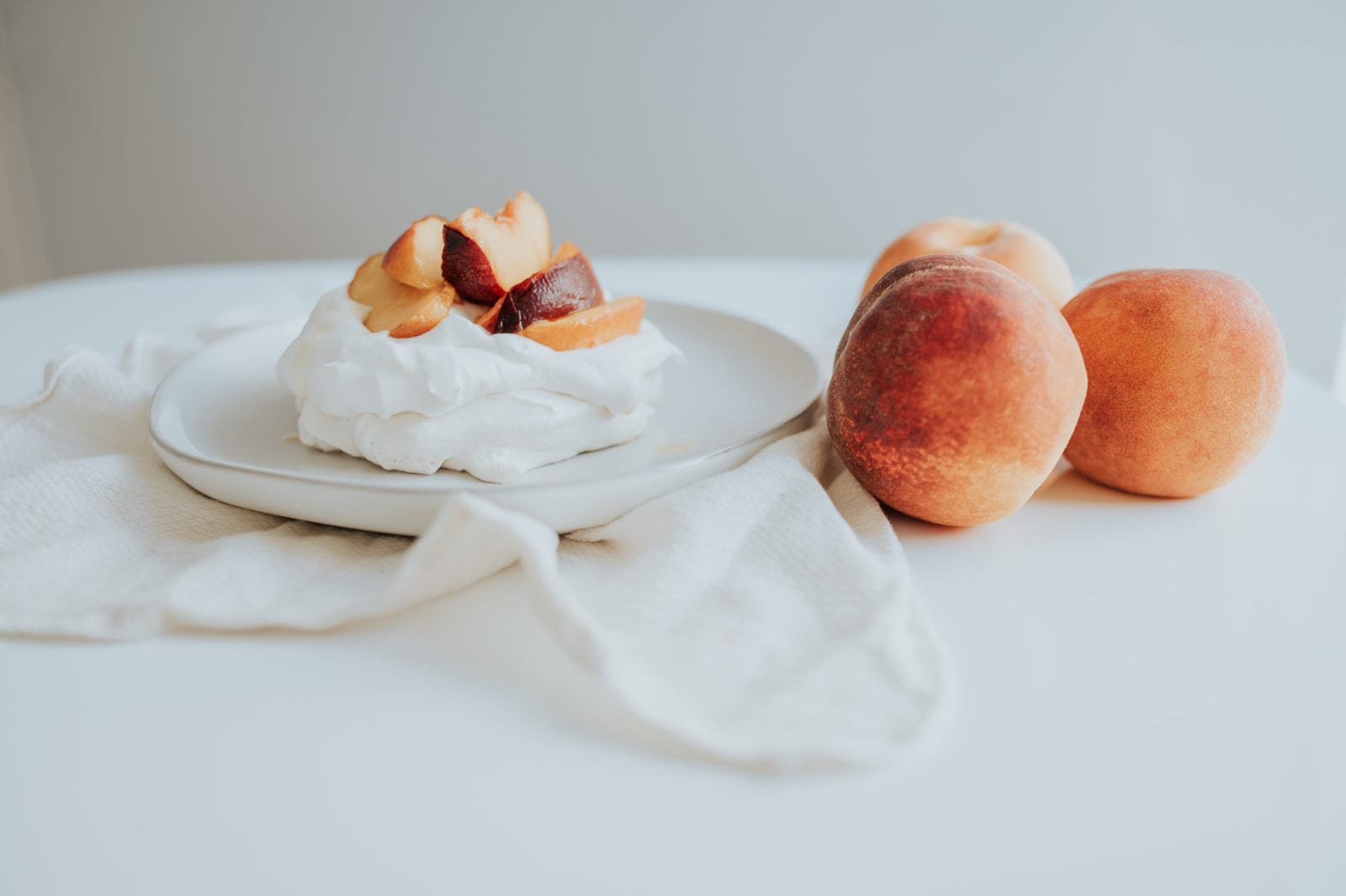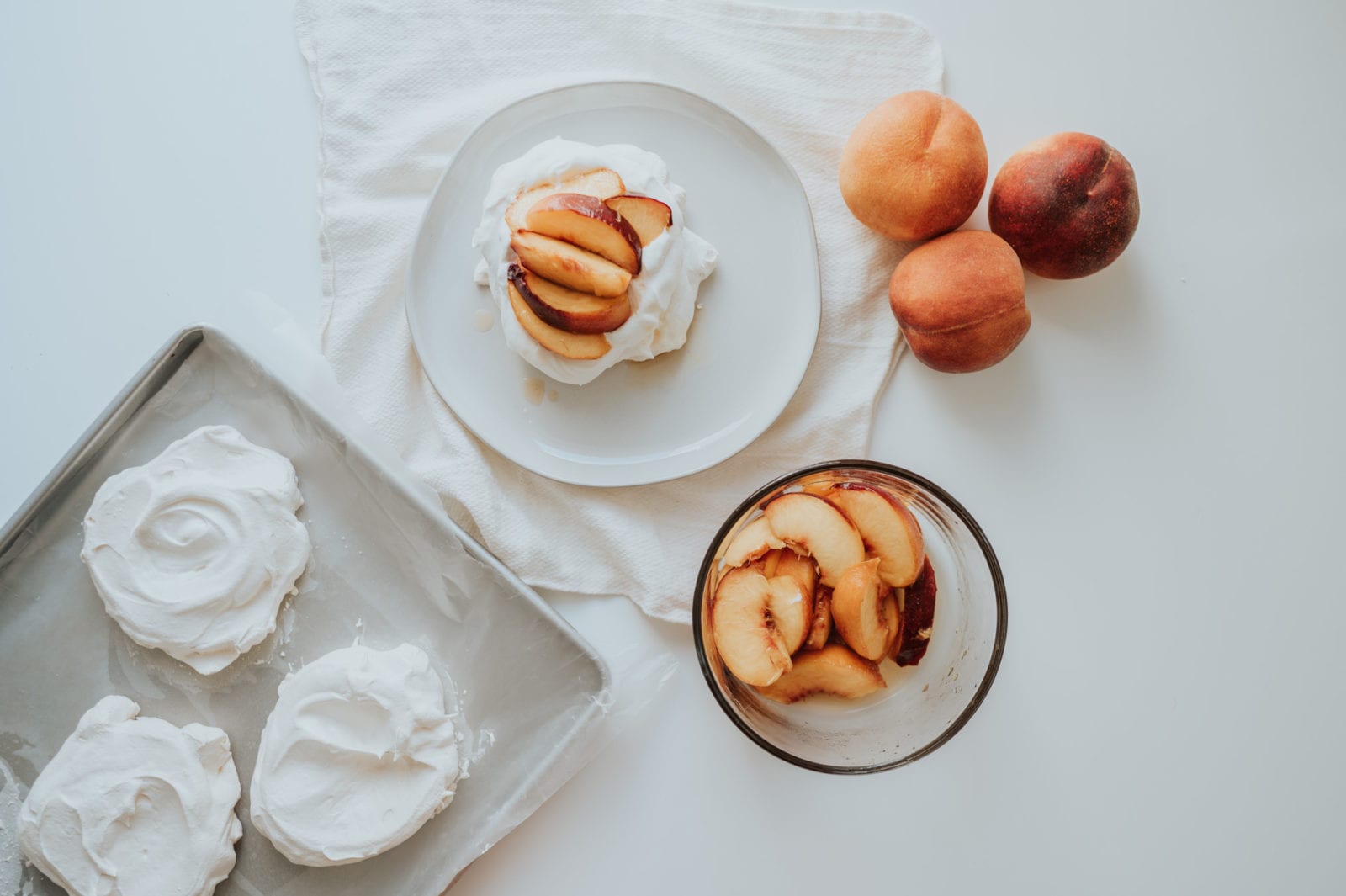 Some past peach recipes I've shared here in the past: