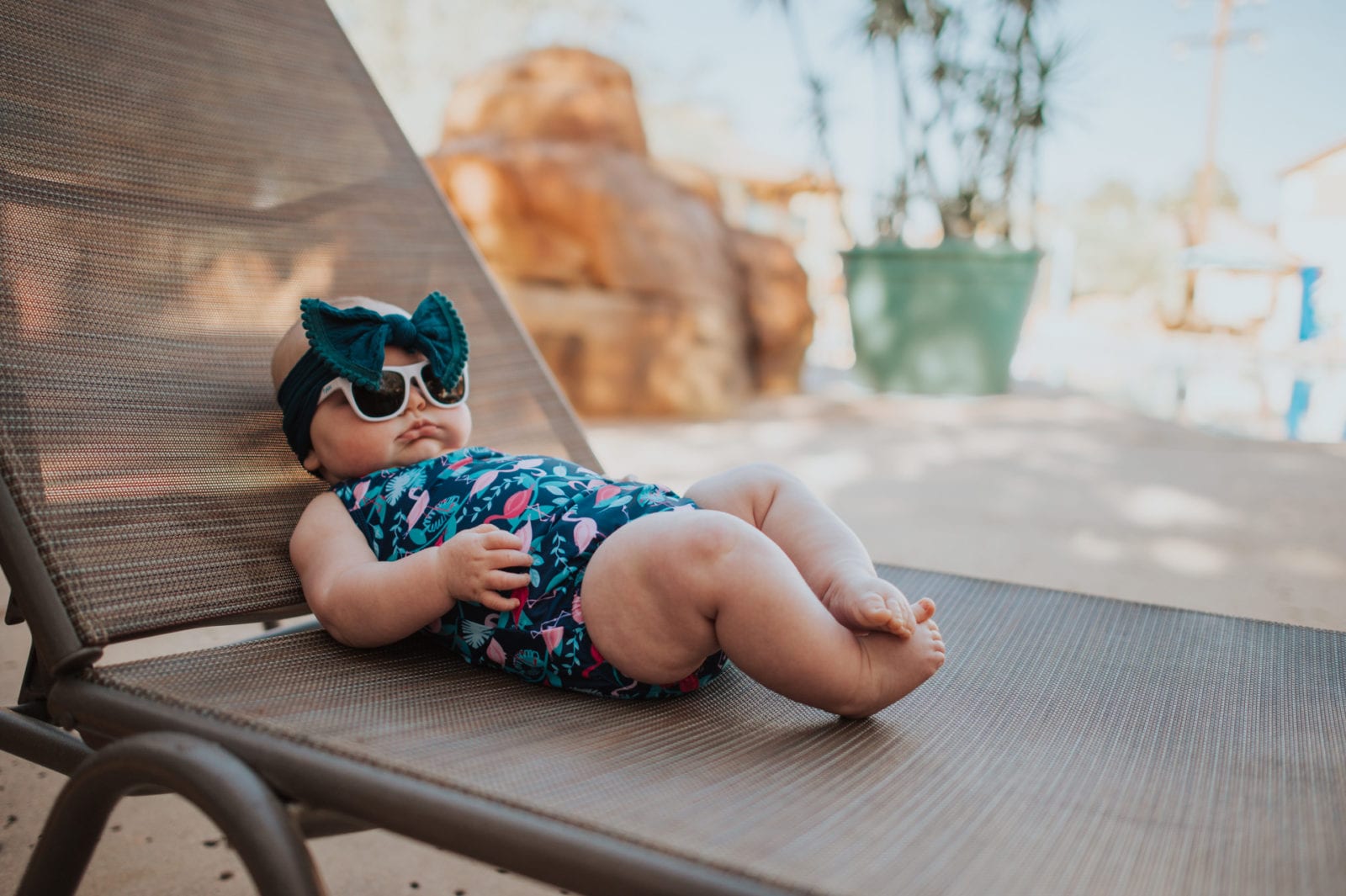 These photos may be some of the best we have ever taken of Hilde. I posted them here on Instagram and the post blew up. That's because there is nothing cuter than a chunky baby laying out by the pool! We took these photos our last day at the resorts when we had time to just hang out at our hotel.
This time we stayed at the Coronado Springs Resort and every time I see it on the buses I think it says "Colorado Springs!" haha. We always love our resorts but never get tons of photos there because we never spend that much time there. We are typically always in the parks when we can be, but my goal as an adult and parent is to spend more time doing the fun things at the resorts too! They have all kinds of pools and restaurants plus events and activities. Not only that, but you can resort hop and try out fun things at all the other places!
This resort was a Spanish Colonial Mexico theme and I loved all the plant life they had around (which clearly I should have taken pictures of)  – it also explains the desert look of this pool! Just in case you thought we were no longer in Disney World but in Mexico!
Love the flamingo suit Hilde is rocking? We do too! She has since already outgrown it and I have it packed away for any future girls that may join our family! You can get it here and you may recognize that precious baby model in the Amazon listing too while you are there 😉 To complete the look, here are her glasses and her bow! I'd love for this to create a photo series of chunky babies in this outfit by the pool – how fun would that be!??! Let me know if you take a twinning photo and I'll make sure to share and celebrate it!!