When I was five years old (give or take 😉 ) I asked for a fruit tree for my birthday. It was the only thing on my list and I really wanted on. When it came to my birthday, my parents gave me the great news – I got to go pick out & plant a fruit tree! My mom remembers this story way better than I do, but apparently at the tree store we were informed that peach trees had the most hope for fruiting in Colorado because they didn't need any other trees of it's type near by to help cross pollinate. Peach trees could survive on their own – if they could make it past the frost. Hahah.
Here in Colorado we don't have a huge supply of fruit trees. Completely unlike the neighborhood my California cousins live in where grapefruit, orange, and lemon trees are filled to the brim and in everyone's backyards! Having a fruit tree in Colorado was more like digging for gold – sometimes we struck it rich and other years we yielded no fruit. This year we struck GOLD! My mom kept updating me on the status of my tree and whenever I was over, I would make sure to check it. Everyone was thrilled that peaches (and a lot of them) were growing this year! I pretty sure the last time we had a harvest like this year was in 2008 – I remember giving all my friends from camp baskets of peaches 😉 This year my mom gave baskets to all the neighbors, made peach cobbler, peach pie, & peach everything, and also gave me a great big basket of my own since it is my little tree. The gift that (sometimes) keeps giving!  I have a peach ice cream recipe for you tomorrow but who is really surprised?! Give me all the peaches and I will make peach everything as well!
Did you know nearly 30 million Americans live in food deserts without access to affordable, quality, fresh fruits and vegetables?! I am not just talking about trees growing in your yard, I'm also talking about grocery stores. That means nearly one out of every 10 people in neighborhoods across the country are affected by this crisis. Naked Juice has launched the #DrinkGoodDoGood to help fight food deserts and provide fresh produce where there is none! Getting involved is really easy – for every fruit and veggie selfie shared using #DrinkGoodDoGood (on Instagram, Facebook, or Twitter), Naked Juice will donate 10 pounds of produce Wholesome Wave to help communities in need! That summer fruit in your backyard, at the farmer's market, or from the grocery store and get to selfie-ing!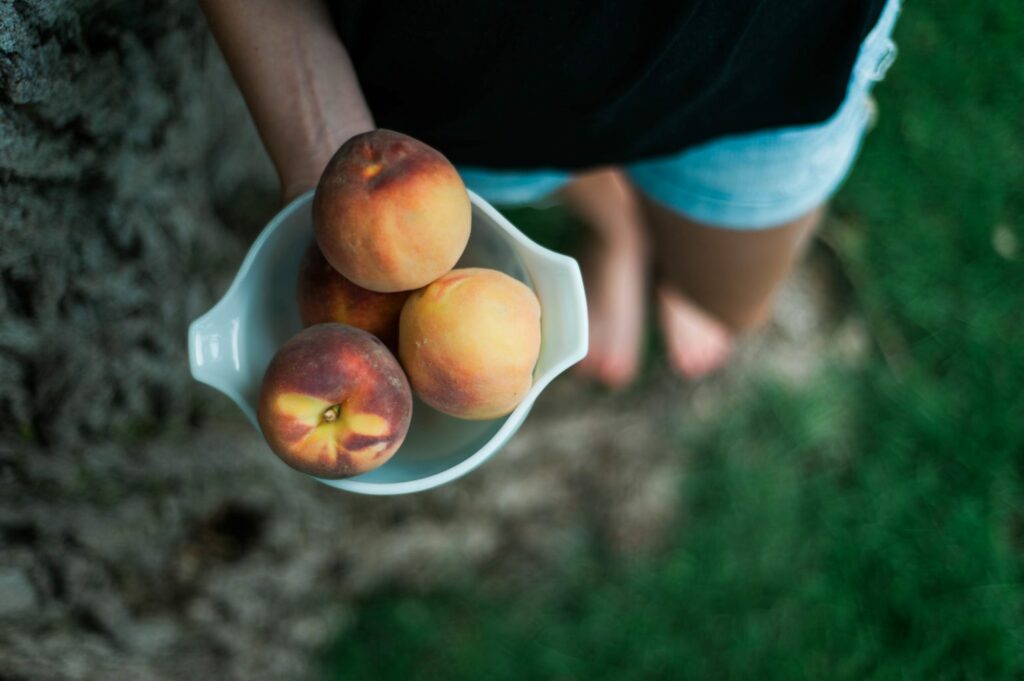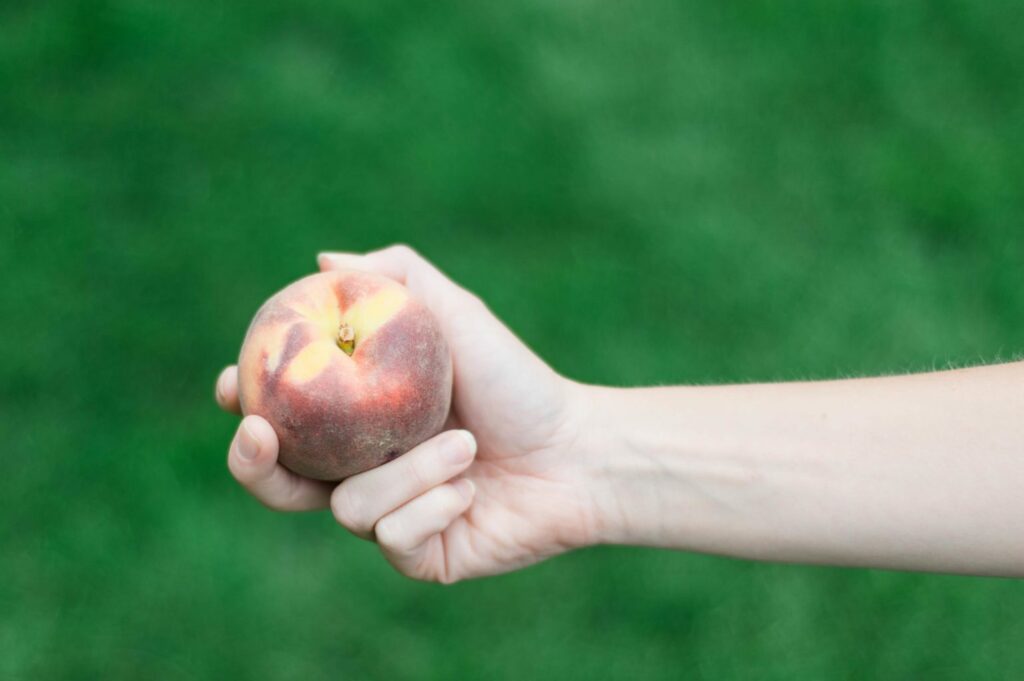 Thank you Naked Juice for sponsoring this post.