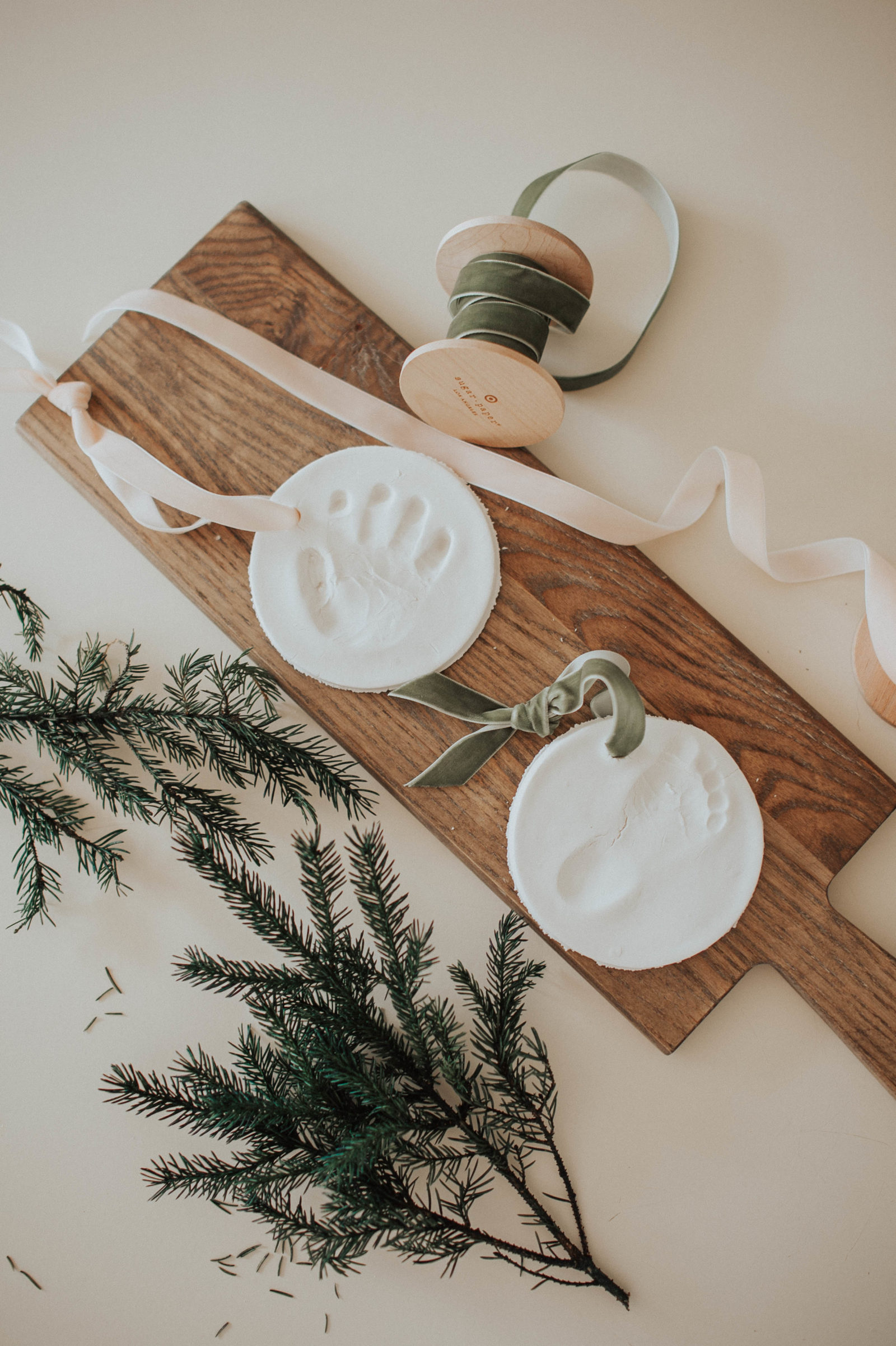 We tried the salt dough ornaments that everyone was talking about on Instagram but they didn't turn out so great. They cracked pretty quickly and within a week one broke all the way in half, falling off the tree! I still loved the idea so I asked in my Instagram stories and multiple people told me to use the one that has cornstarch.
So I followed your advice and they turned out WAY better! The color is whiter, the dough is smoother, and the imprints came out much clearer. We made these fun homemade clay ornaments with Hilde's prints. We even had some extra so when Elsie came over a couple days later we added some food coloring to the dough and brought our the cookie cutters. Also a video! We are trying to get more into video this year so I hope you like it!!
Homemade Clay Ornaments:
<
What you Need:
1/2 cup cornstarch
1 cup baking soda
3/4 cup water
food coloring (for fun)
How To:
1. Stir water, baking soda, and cornstarch together in a pot over medium heat.
2. Keep stirring until the mixture thickens to look like mashed potatoes.
3. Remove from heat.
4. Move to bowl and cover (to prevent from drying) until dough cools.
5. Preheat oven to 175 degrees (Fahrenheit)
6. Kneed and roll out dough on corn starched surface.
7. Bake for 90-120 minutes.