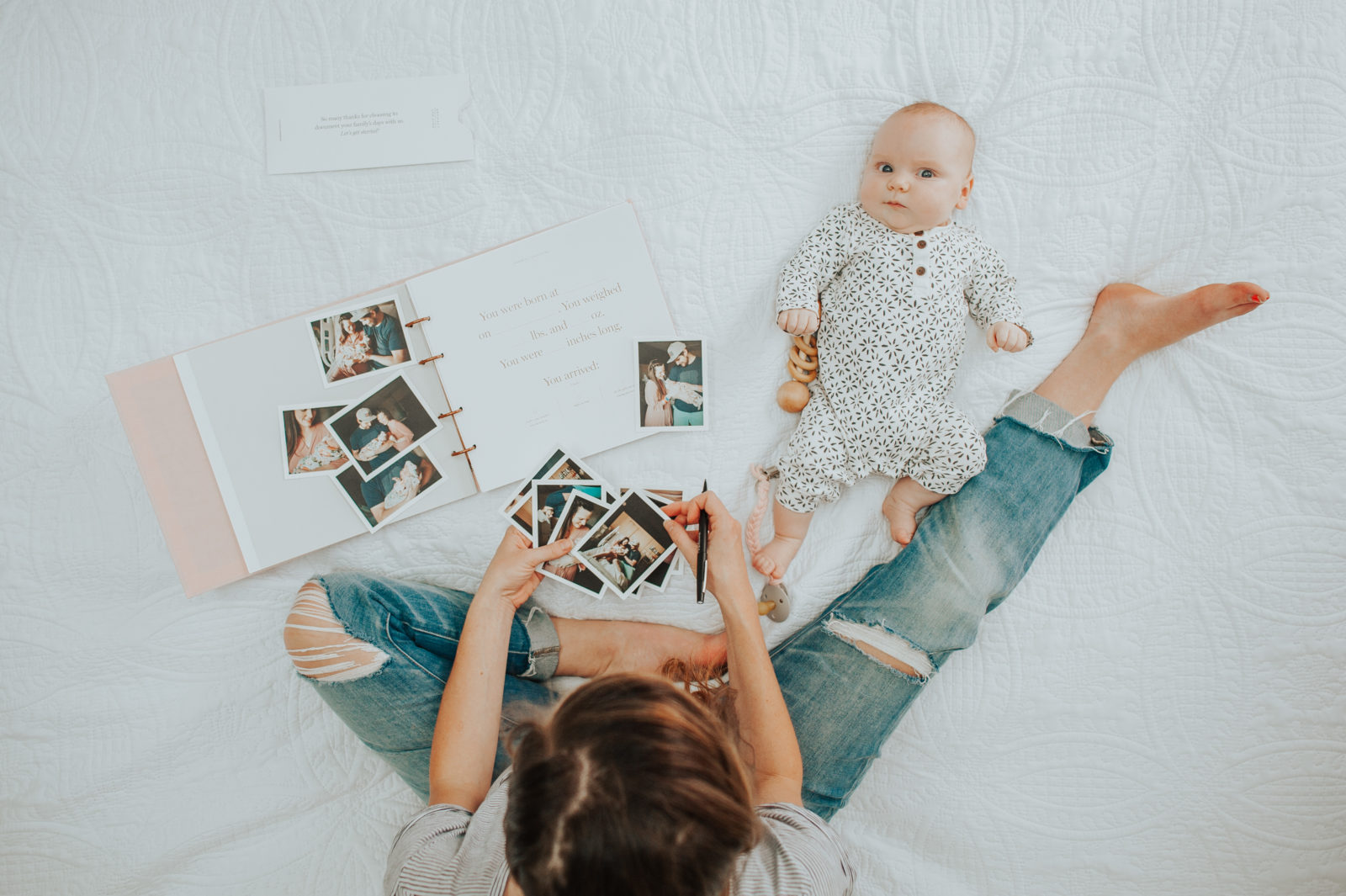 Oh my goodness. I just got around to editing photos we took in October (lol. #mamalife) and my heart may have melted a tad bit. Hilde was so tiny! I remember this outfit – it is one of the 0-3 month ones and now we are rocking the 6-12 month category. Also, she was a sneaky smiler at this time – we would freak out at any kind of hint of a smile. Now here at nearly 5 months, we can get her to smile at us all the time but these little 8 week old smiles are just the cutest.
They say babies don't keep and by golly they are right. Hilde still feels like my little newborn until I look back on old photos of her and I remember when she was smaller and more newborn. That is why this book is even more special to me. I knew I would want to look back on her baby years but now already living through the changes, I am so glad I have it.
Artifact Uprising is a family favorite.  We have their everyday prints all over the house and for the last three years our Christmas Cards have been printed with them. When I saw their baby book, I filed it away in my brain for the future – it was one of the first things I added to our baby registry when I was pregnant.
 The Story of You is a photobook and journal all in one! With beautiful fill in the blank prompts and plenty of room for those photos of Hilde. Well, not enough room for ALL the photos we take of Hilde but there really isn't a place big enough for all those photos! haha.
I need to get back into the book and record these last months! See, it all flies by so fast. And I want to cherish it all.
Did you make a photo book or record a journal for your babies? I would love to hear all about it!