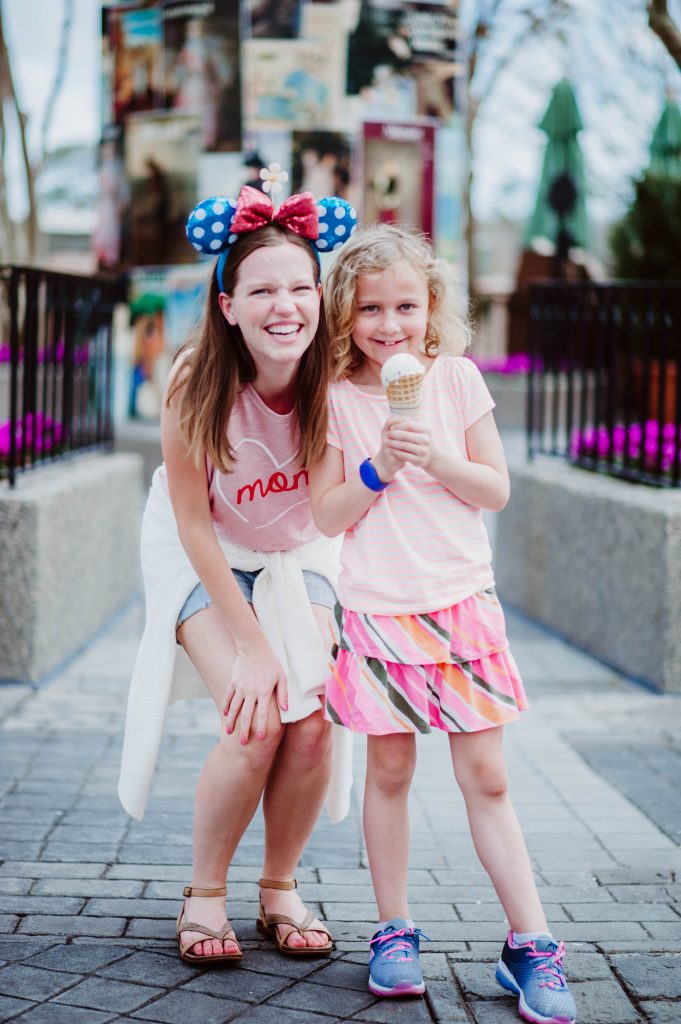 Every Disney trip is magical in it's own way. This one was a family trip with Bruce's side of the family and it was a first all going together! Plus it was my nieces first trip EVER so just add that to the magic level! Seeing Disney through the eyes of a child made me SO excited to bring our daughter with us next time! On top of all that, we announced our pregnancy and I carried around our daughter in my womb the whole trip dreaming & praying over the future. It was worth it to skip some of those big rides to be able to grow our Disney loving family!
When we initially planned the trip, Sarah (my sister) and her husband Blake were not living out there yet but they moved a couple months before our trip! My brother-in-law works for Disney so we'll be back again and again to visit the Disney aunt & uncle! hahah. It was SO good to hug them and spend time with them while we were there. They both joined us as much as their work schedules allowed and I soaked it up. We've missed them since they moved away from the Springs.
I wasn't feeling the best I've ever felt, but I wasn't feeling the worst. I had just snuck out of the first trimester and was finally able to eat, walk, and not sleep all day again 😉 We took this trip a little slower for us all but it was perfect. We ate all the food, explored all the parks, and Elsie went on her first ever roller-coaster!!!
I'd say it was a Disney for the books even though I didn't get all the photos I wanted… I don't know why I go to Disney with high photo expectations. Who has time for all that?! Maybe one day I'll rock it. hahah.
PS: Since apparently we go to Disney all the time, here is a whole Disney series for you too look back on! 😉