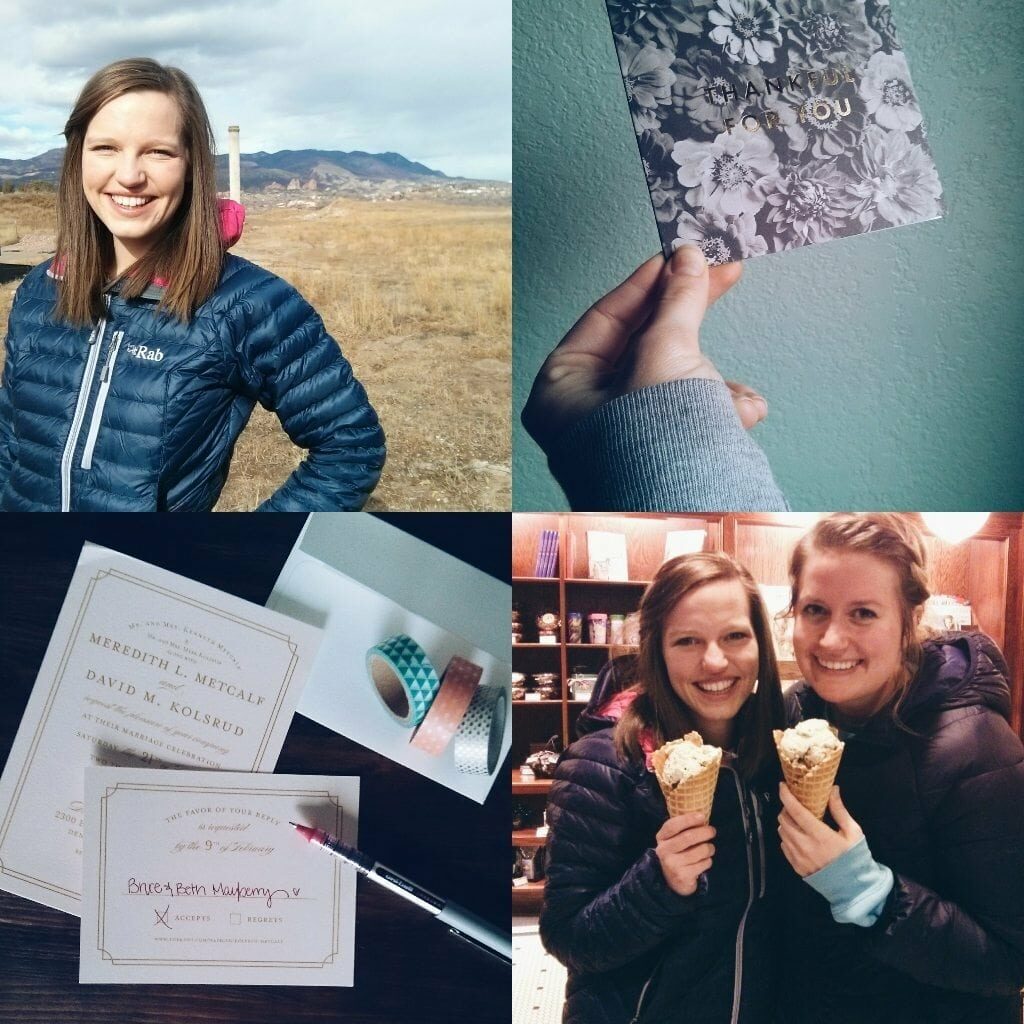 SNAPSHOTS:
1. I found this awesome Rab winter coat on Steep & Cheap last week just in time for the first cold streak of 2015! I really needed a new winter coat but I have such a hard time shelling out so much cash for a coat. Bruce and I both have grabbed coats and other gear of Steep & Cheap for great deals and totally recommend them.
2. Have you seen A Beautiful Mess Happy Mail Subscription? The idea of  getting cute, unique, and fun stationary delivered to your door each month was too good to pass up! This girl loves her mail and will gladly be a part of the happy mail movement! #bringingthoughfulback
3. Bruce and I have a wedding coming up in Febbruary! It is a family wedding that we are both in so really it will just be magical all around. So excited to get some good cousin time in, party hard, and fly on airplanes! (YAY for not driving to Texas this time!)
4. Glad to have Laura back from grad school! She will eat ice cream with me in 20 degree weather. That is a true friend!
YOU MAY HAVE MISSED:
TriStyle & CO: Jordan Dene
Great Christmas Exchange Link Up
Top 10 Bloggers to Bookmark in 2015
We're All Stories in the End (and Giveaway)
GREAT FINDS:
– Just for Giggles
– I just might make this the theme for my guest bathroom!
– How to make Pintrest work for you
– Love these goals
– For restless sleepers
– 10 things to do in Epcot
– Love this leather care advice!
– 2015 calendars