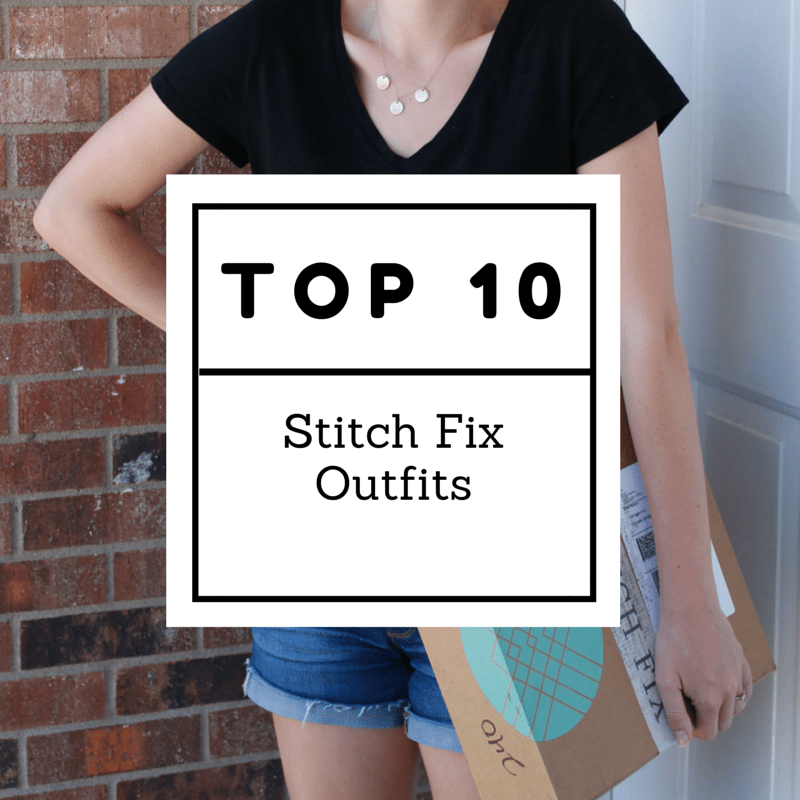 I discovered Stitch Fix just over a year ago and have been getting a little surprise on my doorstep every other month or so. I feel as I have continued with Stitch Fix, they understand me a bit more each time. I am not just talking about my style – I am talking about me! Because when I first filled out my Stitch Fix profile I am not sure that I was even correct about my own style! The past year I have made a lot of changes with my style and my wardrobe. I started looking at quality over quantity when I was overwhelmed by the amount of clothing I owned yet consistently feeling like I had nothing to wear, I purged my closet of everything I didn't wear or didn't LOVE (I also purged my heart while I was at it!), and I started building a capsule wardrobe filled with work clothes and play clothes. The stylists at Stitch Fix helped a lot with this journey!
WHAT IS THIS STITCH FIX?
Stitch Fix is an online style service. you fill out a form with your style, pinterest favorites, sizes, and a bunch of other information. they read all about you and try to figure you out. then a personal stylists sends you a box full of picks that they picked out just for you!to sign up for your first stitch you pay $20 to secure your box. you get that 20 bucks back when you buy something – you don't lose that money if you buy at least one thing from that fix. I wrote a FAQ post if you are interested in hearing more! 
Looking back, here are 10 of my favorite looks inspired by my past Stitch Fixes!
The wonderful cross-body bag in these photos has been one of my favorite Stick Fix finds of all time. I would have never picked up something so small for bag and now this is the only thing I use! It is simple yet totally cute.
Three of my favorites came in the same fix and are all part of this go-to winter style look. The fun polka dot sweater can be dressed up or down, the lovely winter scarf, and the perfect pair of dark skinny jeans.
This wonderful tank top is another item that I would have never picked up on my own but it is a staple in my spring, summer, & fall attire. I love items that I can dress up easily for work but also dress down for just everyday causal! Things in my closest need to have multiple roles!
I've worn this dress to weddings, work, farmer's markets, and other summery events. It fits so nicely (covering my bra strap perfectly) and can fit into so many occasions. Cute, comfy, and multi faceted – that is my thing.
I am a fan of classic and simple items with little flares of fun! I mean, I love to be neutral but I also don't want to be boring! One of my favorite stitch fixes is this fun asymmetrical coat! It incorporates my favorite shade of heather gray with a sideways zipper!
Dresses are a huge part of my summer wardrobe. I can wear them to work, coffee, brunch, and little trips around the city. I love the way this dress lies and the color combination. It incorporates my favorite color – blue – with a lovely, lady like shade of pink!
My first ever Stitch Fix held these dark skinny jeans. I have the worst time finding pants that fit me well and I never guessed that a stranger could actually do that better than me. I slipped on these jeans and never took them off – everyone needs a good pair of dark skinnies!
For my sister's wedding in October 2014, we needed gold jewelry. The dress was strapless and I was looking for something to make a statement but not over to anything. I opened up this fix right before the wedding and it was perfect! It was classy enough to wear for the wedding and also simple enough to wear with flannel!
This is one of my go-to's and most washed tops! It goes with so many outfits (like you continue hearing me say) and it is 100% comfortable! It also is three quarter length which makes it last through all the seasons!
When I pulled out this shirt from my Stitch Fix, I almost didn't even put it on. The cut and style just didn't really feel like me – but then I put it on and fell in love. It was more my style than I ever realize. Also, super cute with shorts for play and colored skinnies for work.
Have you tried Stitch Fix? What are some of your favorites from your boxes? Would you ever consider letting someone else pick out clothes for you?