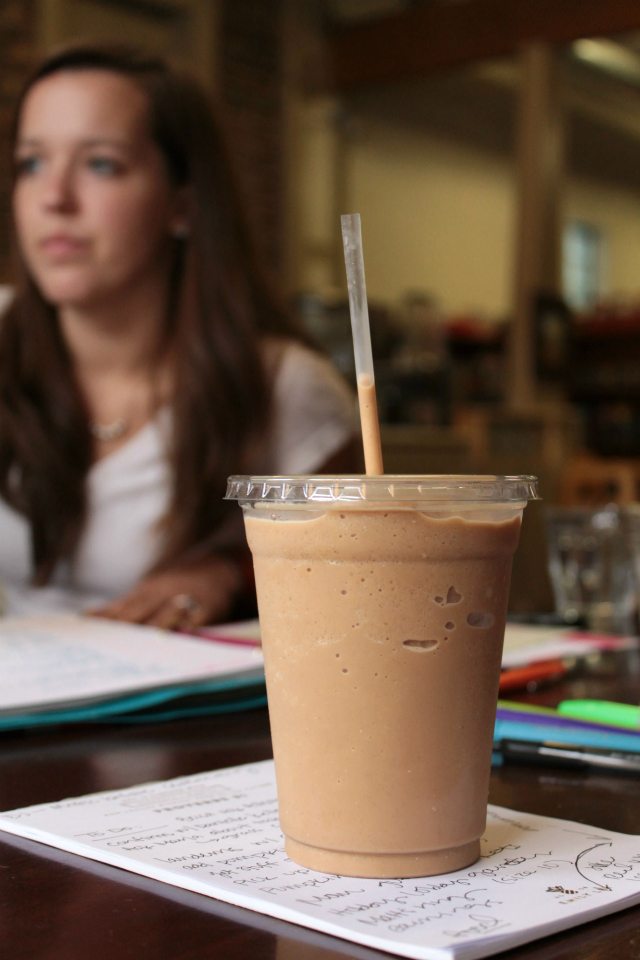 What a whirlwind! I am finally home from my trip to Northwest Arkansas where I spent 10 days with my baby sister helping her plan her wedding! My mom and I were able to take off work to fly out early to help with all the last minute details and needs. Natalie also flew out early – she is Becca's best friend & adopted German sister (which makes her my sister as well!) 
So we figured the first thing you need to do a week before the wedding is to see what you have already done and figure out what you still need to do! The best place for such a meeting involves a coffee shop and Siloam Springs, while small & farmish, has a great selection of coffee shops. I think they have formed out of necessity – college kids literally die without coffee shops. 
We grabbed the
wedding binder
and headed to
Cafe on Broadway
. If you are ever in the John Brown University/ Siloam Springs area, this coffee shop is a must visit on your list. It is also a wonderful place for lunch which truly helps fight against the "hangry" gene. Look how adorable we are!